Development
News
2021: A Recap Of Our Diverse Set Of Special Reports This Year
Between January and December 2021, HumAngle published about 280 feature articles covering a broad range of issues.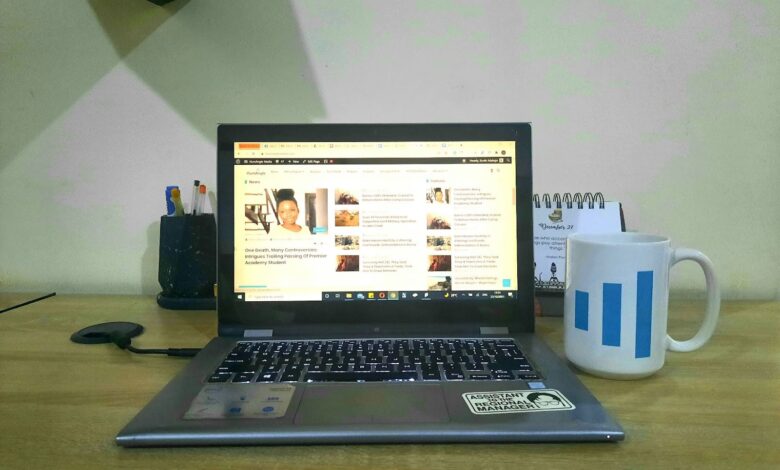 How better to wrap up an eventful year than with a quick summary of our reportage of those events?
After our analysis, we discovered we have published close to 280 feature reports covering events in at least 23 states across Nigeria. These include Anambra, Bauchi, Benue, Borno, Ekiti, Enugu, FCT-Abuja, Imo, Kaduna, Kano, Katsina, Kogi, Kwara, Lagos, Nasarawa, Niger, Ogun, Ondo, Osun, Oyo, Plateau, Sokoto, and Zamfara. We also have special reports about happenings in the Benin Republic, the Democratic Republic of the Congo, and the Niger Republic.
As a niche platform, our works have revolved around such issues as the Boko Haram insurgency in the Northeast, insecurity in the Northwest and North-central regions, farmer-herder crisis, and violent separatist agitations in the Southeast. We have also reported deeply on environmental, health, and human rights issues.
In January, we continued the publication of the five-part The Deradicalised series with the release of the second and third parts. Altogether, the reports examined the experiences of people who passed through Nigeria's deradicalisation programme meant for former Boko Haram members.
We've particularly done a lot of work to bring attention to the problem of forced family separation due to arbitrary arrests and prolonged detention of thousands of innocent people, mostly men, wrongly accused of having ties with Boko Haram. The Nigerian Army later announced that it was releasing over a thousand of these people, so we documented their experiences from the detention to release, as well as those of their partners.
In March, to mark the seventh anniversary of the incident, we reminded readers about the massacre of people in Maiduguri following a jailbreak at the Giwa barracks detention facility. We told this story through the experience of young Bana Usman, who has become psychologically scarred as a result of his stay at the barracks.
The power outage in Maiduguri as a result of the repeated destruction of electricity towers by the Islamic State West Africa Province (ISWAP) has engaged our writers' attention too, especially how it's affected livelihoods.
In several reports, we have looked at the poor conditions of Internally Displaced People (IDPs) in Borno State, who are set to return or have returned to their original communities or been resettled, as well as the effects of seemingly ill-timed camp closures. Through a new project, IDP Diaries, which we launched in April, we homed in on the lived experiences of displaced people by hearing directly from them. How is the insurgency affecting IDPs' mental health? We examined this through Saraya's story.
In our Borno's Christian IDPs series, we highlighted a wide range of hardly-talked-about challenges faced by members of the Christian community of displaced people in Borno, from battling mental illness to educating their children and finding places to live.
We've taken a look at what it's like in the hinterlands and volatile parts of Borno such as Guzamala and other ungoverned spaces.
And is it true that corruption affects humanitarian interventions in Nigeria as well? We confirmed it in these reports about relief materials ending up in the wrong hands. The problem, however, isn't just corruption but poor planning on the part of aid organisations.
While a lot of the talk around the insurgency often revolves around IDPs, we understand that people in host communities such as Maiduguri have experienced huge losses due to the crisis as well.
Additionally, in our five-part Surviving Hell series, released between November and December, we looked at the prolonged detention of innocent civilians under the pretext of counterinsurgency and how the Boko Haram war is affecting women differently.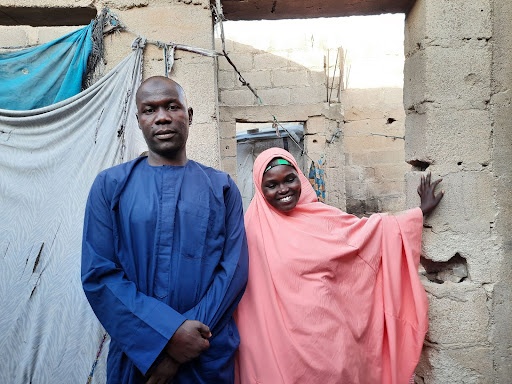 On rising insecurity in northwestern Nigeria, our special reports have highlighted the contribution of illegal gold mining to the crisis, the experiences of kidnap survivors, and the anguish of livestock farmers. We've also written about large-scale displacement in Kaduna, vigilanteism, arms proliferation, and the impact of the shutdown of telecommunications services and military campaigns.
In our Displaced by Bandits series, published between July and October, we took a deep dive into the lives of Nigerian refugees abroad as well as people facing all shades of displacement in Katsina, Sokoto, and Zamfara states.
We've published articles about the effects of terrorism in the region on transportation, education, food prices, and farming.
Regarding developments in the north-central region, we've written extensively about the difficulties faced by IDPs in Benue with their shelter, food, and health, as well as the experiences of displaced people and victims of kidnapping in Niger State.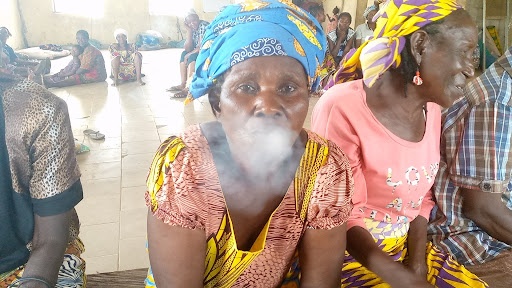 HumAngle has extensively documented violent incidents between pastoralist and farming communities in in Ogun, cases of herder encroachments in Lagos, and the displacement of Nigerians to the neighbouring Benin Republic.
Our reporters have written about the effects of violent separatist agitations in southeast Nigeria on commerce and small business owners, schooling, and lives and property. Our reports also covered police highhandedness and arbitrary arrests in response to the crisis.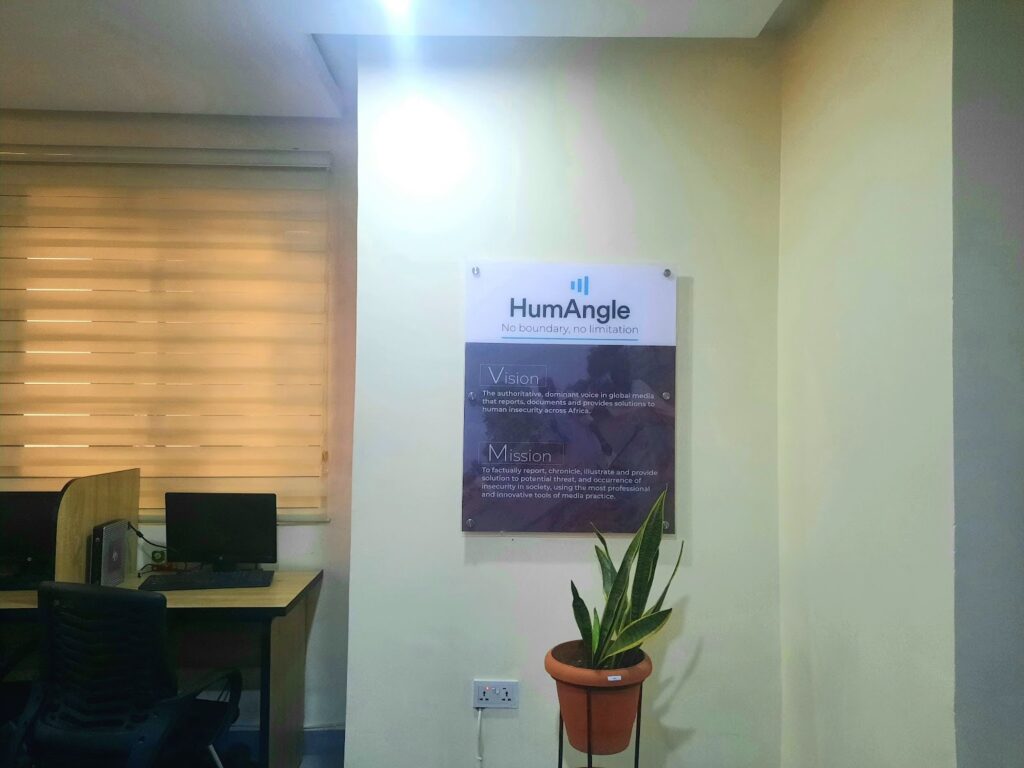 For our reporting on environmental issues, we've taken a look at how illegal logging has contributed to forest depletion in Ogun, water scarcity in Kwara, indiscriminate refuse dumping, and how deforestation in Borno is getting worse despite the presence of terrorists in the forest areas.
We have written about repeated volcanic eruptions of Mt. Nyiragongo and its effects on the people of D.R. Congo. We've also published articles about the effects of climate change on the activities of women farmers and flooding events in southwest Nigeria.
Using geographic information system (GIS) analysis, we confirmed IDP camps in Borno that were prone to flooding disasters and mapped the state of air quality in Lagos.
But our use of GIS technology was not limited to purely environmental stories. In this report, we looked at the risks resettled IDPs face in their new environments in Borno and in this one we retraced the movements of Boko Haram defectors.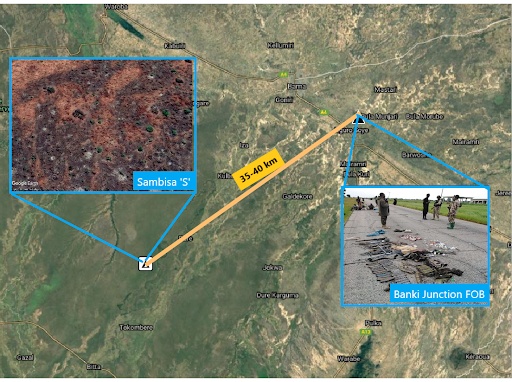 Our special health reports looked at, for instance, the lives of IDPs living with HIV in Borno, poor preparedness of tertiary academic institutions to manage the COVID-19 pandemic, the pandemic's contribution to dropping school enrolment rates, the harmful implications of a hike in cooking gas prices, health challenges induced by water scarcity, and noise pollution in Lagos.
In our eight-part The Nigerian Doctor series, we personalised the experiences of underpaid and overworked health workers in the country. We've talked about the effects of corruption on healthcare services too.
When it comes to the violation of human rights, HumAngle has reported on the neglect of the families of police officers killed in southeast Nigeria and the neglect of widows of soldiers killed in battle.
We also published several reports about brutality from law enforcement and military officers. The earliest delved into how clashes with smugglers led to the death of innocent civilians in border communities in Ogun as well as extrajudicial killings in Kwara. We looked at brutality surrounding the #EndSARS demonstrations of the previous year, the agonies suffered by the families of those killed and injured, and other cases of military brutality.
We've severally reported about the problem of wrongful detention, how keeping tons of awaiting trial inmates contributes to prison congestion, and other menaces plaguing the criminal justice system.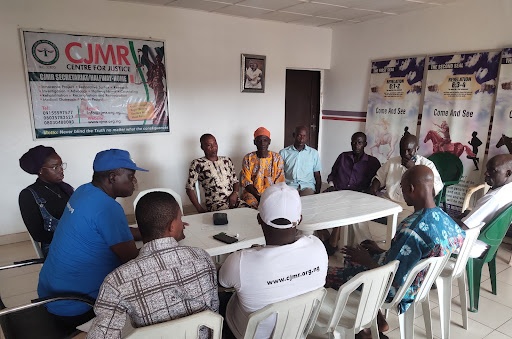 Through our Solutions Desk, we've written about innovative conflict resolution and peacebuilding initiatives in Plateau. These reports were also published in Hausa.
We've done solutions stories too about street hawking, the farmer-herder crisis, food scarcity and produce preservation, the work of one Sokoto-based law firm in tackling sexual violence, the work of a non-profit in rescuing and caring for endangered twins in Abuja, the efforts of this small community clinic in providing much-needed healthcare to IDPs in Benue, as well as how this Lagos-based NGO is using chess to change the fortunes of slum-dwelling children.
Through our Surviving Lagos series, we brought attention to the different sides to the ordeal of living in Nigeria's centre of industry and most populous city.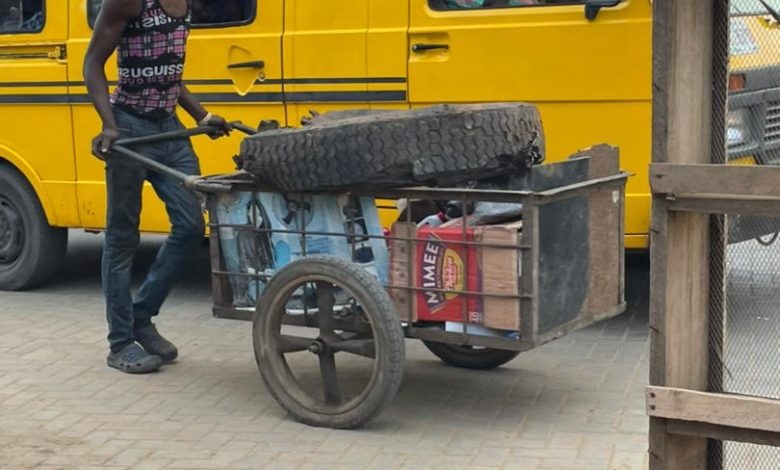 Some of our reports addressed issues related to children, adolescents, and young people such as survival sex, drug addiction, trafficking, living with disability, almajiranci, food insecurity, disease, education at IDP camps, child labour, and cultism.
We've also paid great attention to gender equality and the rights of women; for instance by reporting on the abuses they face during house-hunting exercises, their husband's detention, or as a result of sexual violence and period poverty — without also ignoring the abuses suffered by men.
We've generally reported on rising crime and abduction rates in Benue, communities in the FCT, Kano, and other places.
Asides these, HumAngle has published tons of pieces analysing trends and fact-checking misinformation related to conflict and disease outbreaks. Our journalists look forward to doing even better in the coming year by paying attention to those terribly important but underreported issues and bringing them to you as simply and innovatively as possible.
---
Support Our Journalism
There are millions of ordinary people affected by conflict in Africa whose stories are missing in the mainstream media. HumAngle is determined to tell those challenging and under-reported stories, hoping that the people impacted by these conflicts will find the safety and security they deserve.
To ensure that we continue to provide public service coverage, we have a small favour to ask you. We want you to be part of our journalistic endeavour by contributing a token to us.
Your donation will further promote a robust, free, and independent media.
Donate Here