Features
Human Rights
News
Sit-At-Home (2): Nigerian Police Illegally Detained Residents For Killings By 'IPOB Militants'
Following acts of cruelty linked to IPOB militants, the Police in Enugu State, Southeast Nigeria, illegally arrested nine 'innocent' residents and charged them with murder.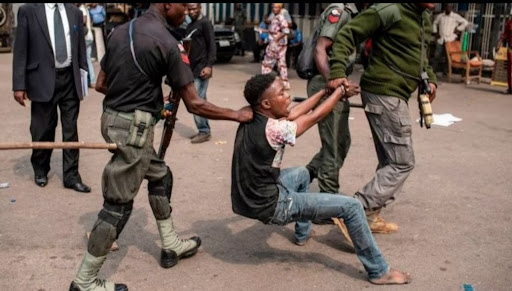 Chigozie Nebo, 14, would have written the last Basic Education Certificate Examination (BECE) for candidates in their final year of Junior Secondary School but for his wrongful arrest by Nigerian police officers on Monday, May 31. 
It was a day set aside by members of the Indigenous People of Biafra (IPOB) as sit-at-home. Chigozie, a student at Government Technical College (GTC), Enugu, Southeast Nigeria, woke up from bed, swept the dirt in his house, and was instructed by his mother to throw out the waste. 
After disposing of the waste, the teenager saw a group of people gathered at the bus stop looking at the body of a police officer killed by IPOB militants. He wanted to be sure of what he saw from afar, so he moved closer to the scene. 
Minutes later, some police officers arrived at the scene. They bundled Chigozie and some other onlookers into their van. He was first taken to the state's Police Criminal Investigation Department (CID) before his transfer to prison, where he spent nearly two months.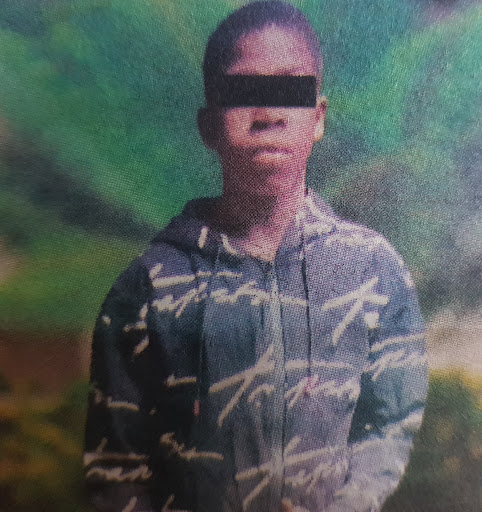 The genesis
The rain had just stopped in the early hours of Sunday, Sept. 19, when our reporter stepped out to track victims of illegal police arrest and detention in Enugu. Close-by is Railway Quarters, the residential area where the nine persons framed up by the police live.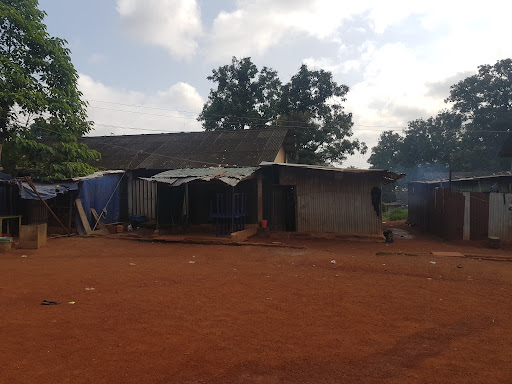 Chigozie's father, Godfrey Nebo, is a civil servant. He sat in an old, winged armchair, legs crossed and fingers intertwined over one knee, wearing a sober look.
Narrating how his son was framed up, the 52-year-old said, "I was still sleeping when some boys ran to my house to announce that my son had been arrested. I rushed to the scene to confirm what went wrong but an officer cocked his gun, with the aim to shoot me." 
"I had no choice but to run back, crying for help. I went back inside to pick my clothes but they already drove away my son and eight other people arrested before I returned outside. They took them to CID."
Godfrey said he was advised to make a friend of the Commissioner of Police, Ndatsu Aliyu, so his son would be forgiven and released without delay.  
The lies
Three days after the arrest, the teenager and others were arraigned before a Mobile Court near Enugu Police Headquarters. They were charged with the murder of three police officers and malicious damage of a Toyota Hilux Van belonging to the Nigeria Police.
Others arraigned with Chigozie were Gospel Ebitomeren, Odike Somto, Ubong Sunday, Ani Chikwado, Anselem Okoro, Asai John, Chinedu Agbo, and Chidubem Eje.
The police claimed in the charge sheet that they "unlawfully killed inspectors Ibiang Okoi, Sunday Eze, and Sergeant Omaiye M at Mbgemene Roundabout, Ogui Enugu within the Enugu North Magisterial District on May 31, 2021, and thereby committed an offence punishable under section 274 of the criminal code Cap 30 Vol II Revised law of Enugu State of Nigeria 2004."
Also, the police changed Chigozie's age from 14 to 18 years in the charge sheet, causing him to be treated as an adult under the law, and he was remanded in prison with others that same day. 
HumAngle, however, obtained a copy of Chigozie's birth certificate which contradicted police claims.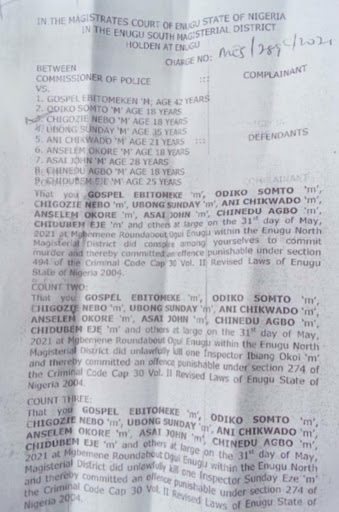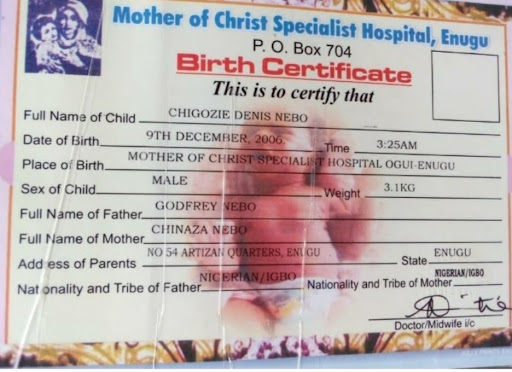 Chigozie's father said his son was lucky when he got to the prison as a top official ordered that he should not be put in any cell but be kept at the prison clinic as a juvenile. 
What the law says
Nigeria's Child's Right Act, domesticated in many states including Enugu, has special safeguards for accused persons below the age of 18.
"No child shall be subjected to the criminal justice process or to criminal sanctions, but a child alleged to have committed an act which would constitute a criminal offence if he were an adult shall be subjected only to the child justice system and processes set out in this Act," states Section 204.
The law further provides that the child's details will be kept confidential throughout the proceedings, he or she will be tried in a special court and handled by a special police unit, and then their parents will be notified immediately following their arrest.
"Detention pending trial shall be used only as a measure of last resort and for the shortest possible period of time," the law adds.
HumAngle confronted the state's police spokesperson, Daniel Ndukwe, with the provisions of the law but he did not respond to calls and text messages seeking his reaction.
'It was my saddest moment on earth'
Throughout his son's stay in prison, Godfrey was running from one place to another to secure his release. 
He recalled that Chigozie asked him during one of his visits to the prison: "Daddy, what am I doing here? Why do you keep coming to check on me without taking me home along with you? Why am I kept here? I need to go home and prepare for my exam."
Godfrey told HumAngle that he responded to his son saying, "I didn't keep you here and I don't have the power to take you home with me. The government did. They said you are an IPOB member and they accused you of killing three police officers."
Before he could continue with the interview, Godfrey bent his head, heaved a deep sigh, and raised his head again. This time, tears were already dropping from his eyes.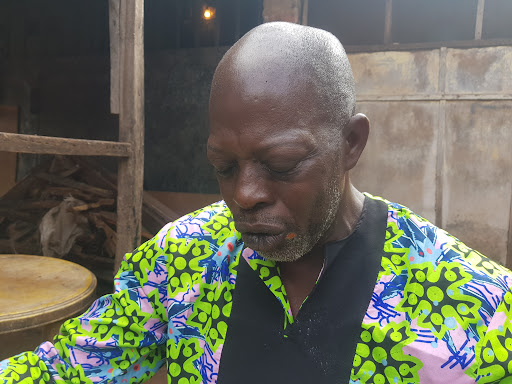 "My son was too young for what he passed through," he said. "He was sick and contracted infection in the place. Despite all his troubles, he was more concerned about his examination which he could not write eventually. His siblings at home were also disturbing me; they wanted to see their brother. I told them the same thing I told Chigozie that I did not put him there, so I have no power to bring him home."
After weeks of running helter-skelter, Godfrey was able to secure the release of his son on July 16, following the intervention of a team of lawyers. 
"I paid over N180,000 to the lawyers before the case was eventually dismissed. I took Chigozie to the hospital immediately so he could be treated for the infections he contracted in detention."
Chigozie has now been taken to Onitsha in Anambra State to stay with his aunt and also prepare to write his Basic Education Certificate Examination (BECE) next year.
According to Amnesty International, over 500 persons were arrested by security officers between Jan. and June 2021 in the Southeast, in response to the activities of IPOB. 
"Nigerian security forces have committed a catalogue of human rights violations and crimes under international law in their response to spiralling violence in Southeast Nigeria, carrying out a repressive campaign since January which has included sweeping mass arrests, excessive and unlawful force, and torture and other ill-treatment," said the group's Country Director, Osai Ojigho. 
She stressed that rather than the illegal arrest of innocent citizens, "what is needed is an impartial and open inquiry to determine what happened and bring to justice all those suspected of criminal responsibility in fair trials before ordinary civilian courts and without recourse to death penalty."
Chikwado lost his eyes to torture
Chikwado Ani, the only son of his father, works as a security guard in the New Haven area at night and as a wheelbarrow pusher in the daytime. 
The 17-year-old went to his father's security post a day before he was arrested. He was returning home the next morning when police accosted him. He ran into a nearby house alongside many others but that could not save him as the officers ordered the landlord to identify his tenants.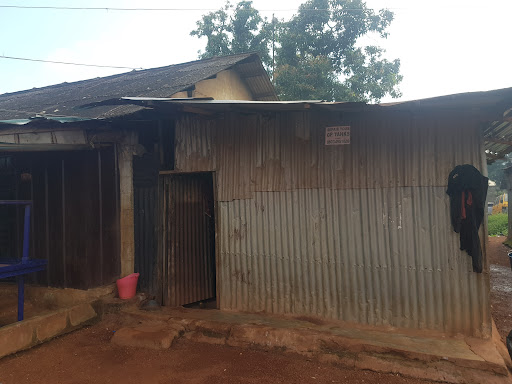 "My son was unlucky when the arrest was made. He was never an IPOB member let alone part of those that killed police officers. They illegally picked him and threw him in their van without any interrogation. It was a sad experience as a father," John Ani, the 68-year-old father of Chikwado, told HumAngle. 
Corroborating her husband's words, Chikwado's mother, Chidinma Ani, said she wept throughout the night the day of the arrest. "I checked on him in prison and I never returned home happy. He was tortured and injured in the eyes," she added. 
Chikwado recalled that the police tied his hands behind his back and used their boot to torture him for insisting on his innocence. He was not allowed to write a statement on getting to the state CID. Instead, an officer did so on his behalf. 
Like others, he was also transferred to prison after arraignment. Inmates at the prison's Ward D, where he was kept, battered him, causing him pain in his leg. He battled with chest pain and other illnesses in incarceration but said all he got for relief was Paracetamol and Ampiclox.
"I was beaten to the extent that I lost my sight. The police told me to admit that I kept guns and other weapons for IPOB but I insisted that I knew nothing. The police and other inmates also hurt my injured leg while I was in prison." 
Chikwado was just recovering from an injury when he was arrested. He had an accident in Sept. 2019 while returning from school and it took months before he could work well. Now, the condition of the leg has deteriorated following the torture in prison.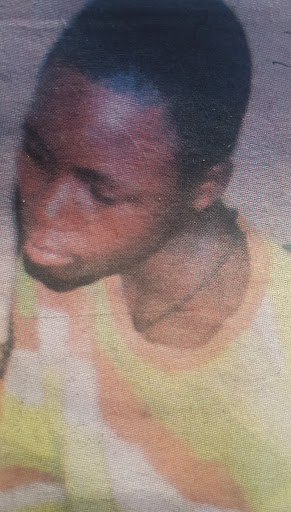 The family was later privileged to find a lawyer who represented Chikwado pro bono. He was also discharged and acquitted on July 16. For the young man, though he has since spent months out of detention, the memory of torture police subjected him to lingers. 
Andie's painful experience, losses
John Andie, a 29-year-old tricycle rider who hails from Cross Rivers State in the South-south, also resides at the Railway Quarters. He had a flat tyre on the evening of Sunday, May 30, and it was difficult to fix that same night. 
He waited till the next morning, which coincided with the curfew. Having heard of previous confrontations between IPOB militants and security officials, he left his house as early as 7 a.m. in order to return before the sit-at-home turned bloody. 
"Immediately I got to the gate, I saw that it was locked. Before I realised, I saw many people running towards my direction. Police were chasing them. I immediately joined the race," he told HumAngle. 
Our reporter gathered that an 11-year-old boy was shot dead by one of the police officers pursuing the unarmed youths. John would have been a victim too but he surrendered himself for arrest instead.  
"After police shot the boy, I heard a voice saying I should surrender or get killed. I raised my hand up and waited for them to arrest me. I was driven alongside others to the Enugu State CID where they took our statement."
"They forced me to write a statement that I killed three policemen. I told them I couldn't lie to myself and I got the beating of my life for arguing. I was in CID for three days and was later taken to prison where I spent seven weeks."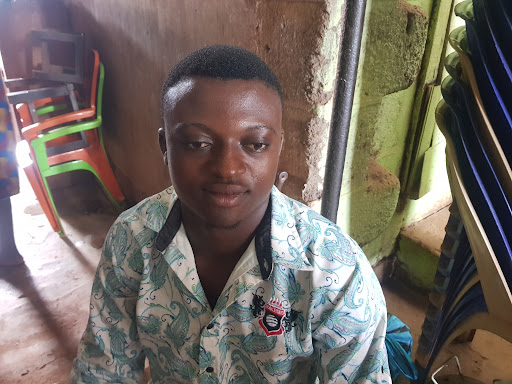 John told HumAngle it was terrible for him to cope in a cell room that had 165 inmates. Two weeks after the arrest, he lost his 75-year-old father who became sick after hearing the news of his predicament. 
"I suffered without food and it was terrible to cope in prison. We used to sleep on ourselves and sometimes got beaten by senior inmates. We ate once daily except Sundays when we were fed in the morning and night. My father died of depression two weeks after he got the news of my arrest and detention. My Oga also took the tricycle from me and handed it over to another person to be driving." 
Asked how he was able to secure his release, John said one of his uncles got him a lawyer and "I spent about N275,000 before I was released."
His wife, Amaka also shared how her husband's illegal detention subjected her to pain. The arrest took place days after she went through a major surgery during childbirth. Sadly, she lost the child at birth. 
"John's arrest happened after I came back from a major operation, where I also lost my baby. He was the one looking after me before police picked him up. The police returned the tricycle tyre and key that my husband was arrested with to me, saying there was no need to keep the items in their custody but they held my husband for weeks."
Weeks after John was released, life has remained hard for him and his wife. They are both jobless as Amaka prayed to God for a helper "so my husband can have another tricycle that he will be driving and make delivery to the owner."
'I am devastated' – Ubong Sunday 
Before police arrested him, Ubong Sunday was managing a Barbecue business where he earned N20,000 monthly. He has a wife, Bright, and a year-old son, Destiny. He stepped out on Monday morning to buy pap for his son but did not return home that day. 
Even after informing the police officers that arrested him that he needed to be home to ensure his son did not die of hunger, they tied his hand and threw him into their van.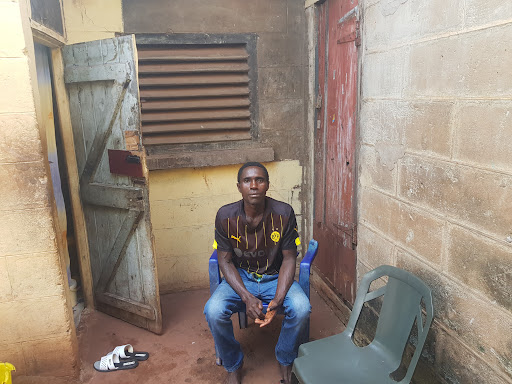 He was taken to the police state CID, arraigned in a mobile court three days later, and remanded in prison for a month and 13 days.
"We were not even allowed to take a plea in court. All they did was to read charges and we were taken to prison," he told HumAngle. "I was kept in Ward N where I was often beaten by senior inmates. We were over 150 inside the cell and it was always hot."
"Anytime I was to come out of the cell, I must bribe seniors in the ward when I returned, else I would be beaten. Godfrey Nebo knew the lawyer who represented and later secured my release. I have since remained jobless because my boss sold everything we were using to run the barbecue business. He said he didn't know I would come out early enough from the prison. I am worried about how to care for my family."
His wife, Bright, told HumAngle she now fed her son with stipends from neighbours and friends.  
'Over 200 laws new inmates must obey'
Gospel Ebitomeren is a 42-year-old tricycle rider. He knew Monday was a day set aside for sit-at-home but he needed to make money to feed his family and make delivery to the woman who gave him the tricycle on hire purchase.  
"I decided to go out to make small money but, on getting to the junction, I saw a group of people gathering. As I tried to move close to them, I saw many police vans coming towards the same direction. I tried to run but got caught. I was not told what I did wrong till I got to the state CID where an officer said he would release me if I paid N100,000. He said he knew we did not kill anybody but only the court would determine our fate."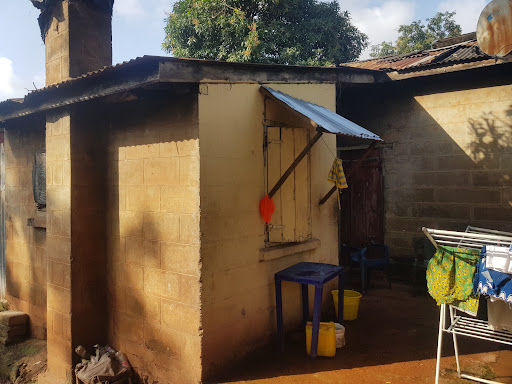 Like others, he was taken to court after two days at the state CID, charges were read and he was taken to prison. On getting to Ward G, where he was kept in the prison, the inmates' leader known as 'provost' read out over 200 laws he must not breach. 
"I didn't take my bath or brush for more than a week. We were fed like animals and I cried daily because of the pains I passed through. One of the laws in my cell was that you must obey before you complain and the order of the provost was final." 
"Anyone who breaches the law must be ready to pay N5,000 or the cell provost would select an inmate to flog him. I was there for over one month until July when we were all discharged." 
"The woman who owns the tricycle already gave it to another person before my return from prison but I was lucky enough to get it back because the man who took it after me was not making good returns. I now have the keke back."
---
This is the second part of HumAngle's series on the travails of residents in Southeast Nigeria following IPOB's controversial sit-at-home order. In our first part, HumAngle investigated the killings and destruction of properties perpetrated by the separatist militants. Read our earlier findings here.
---
Support Our Journalism
There are millions of ordinary people affected by conflict in Africa whose stories are missing in the mainstream media. HumAngle is determined to tell those challenging and under-reported stories, hoping that the people impacted by these conflicts will find the safety and security they deserve.
To ensure that we continue to provide public service coverage, we have a small favour to ask you. We want you to be part of our journalistic endeavour by contributing a token to us.
Your donation will further promote a robust, free, and independent media.
Donate Here