Features
Gender & SGBV
News
Sexual Violence Causing Mass Migration In North-central Nigeria
Migration across the north of Nigeria has been linked to sexual violence on women and girls, as terrorists continue to ravage the region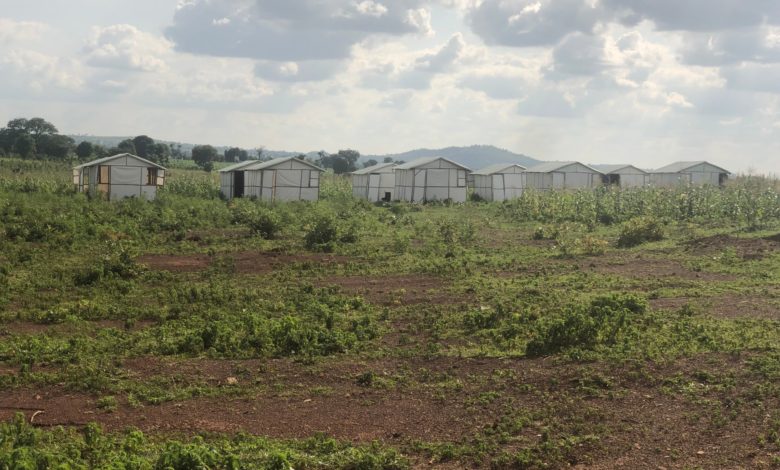 At the Internally Displaced Persons (IDP) camp in Kuta, Niger State, North-central Nigeria, clusters of women sit in corridors, peeling heaps of melon seeds, and breaking even more groundnuts out of their wraps. The heaps do not belong to them; they are breaking them for market people who prefer to outsource the long, tiring labour before processing for other purposes. The labour pays very little, not even enough for food, but it's something, and it keeps the women occupied. When they are done, they will take it back to the owners at the market and collect their fee. 
A child in the camp sees a car approaching, a group of men and one woman emerge from the car, holding tripods and other equipment. He begins to yell and run. It takes time for his siblings to calm him down, and for the visitors to realise that was a trauma response. 
Women break groundnuts at the camp. Photo: Hauwa Shaffii Nuhu/HumAngle.
Further down the compound, a woman sits amid a group, chatting energetically. She has been at the IDP camp for two years and six months. Her name is Rahmatu Abdullahi and she's an assistant to the Women Leader in the camp. 
She is talking about the forced migration of young, unmarried women from terrorised villages and communities under security threats, because of the frequency of sexual violence in the communities. 
Throughout history, humanity has struggled with wartime sexual violence, with women and children being abused as objects of sexual gratification, and sometimes to 'break' people's spirit. Despite the trauma many women have had to endure, it only became a globally recognised problem after the mass rape of Bosnian women during the Bulkan war as well as the Rwandan genocide of 1994. It became identified as a weapon to "exterminate whole populations, terrorise people and drive them from their homes."
This analysis has proved accurate in parts of Niger State, where terror attacks continue to comb through. 
Rahmatu Abdullahi tells HumAngle that villages in Shiroro LGA have not been exempted from mass and gang rapes during the rising terrorism and banditry. 
"A young woman could be gang-raped by up to ten men," she laments. "One of our daughters was. She was messed up so badly that she had to be stitched up. They have destroyed her life," she says bitterly, spreading her palms to the sky, her face contorted in pain. 
She explains that young, unmarried women used to be the main targets of rape, but eventually even children began to suffer it too.
More IDPs in the camp tell HumAngle that while they were still living in their villages as the terror attacks first began, they tried to constantly hide their daughters who had come of age, but no matter how well they hid them, the criminals would seek them out of their houses.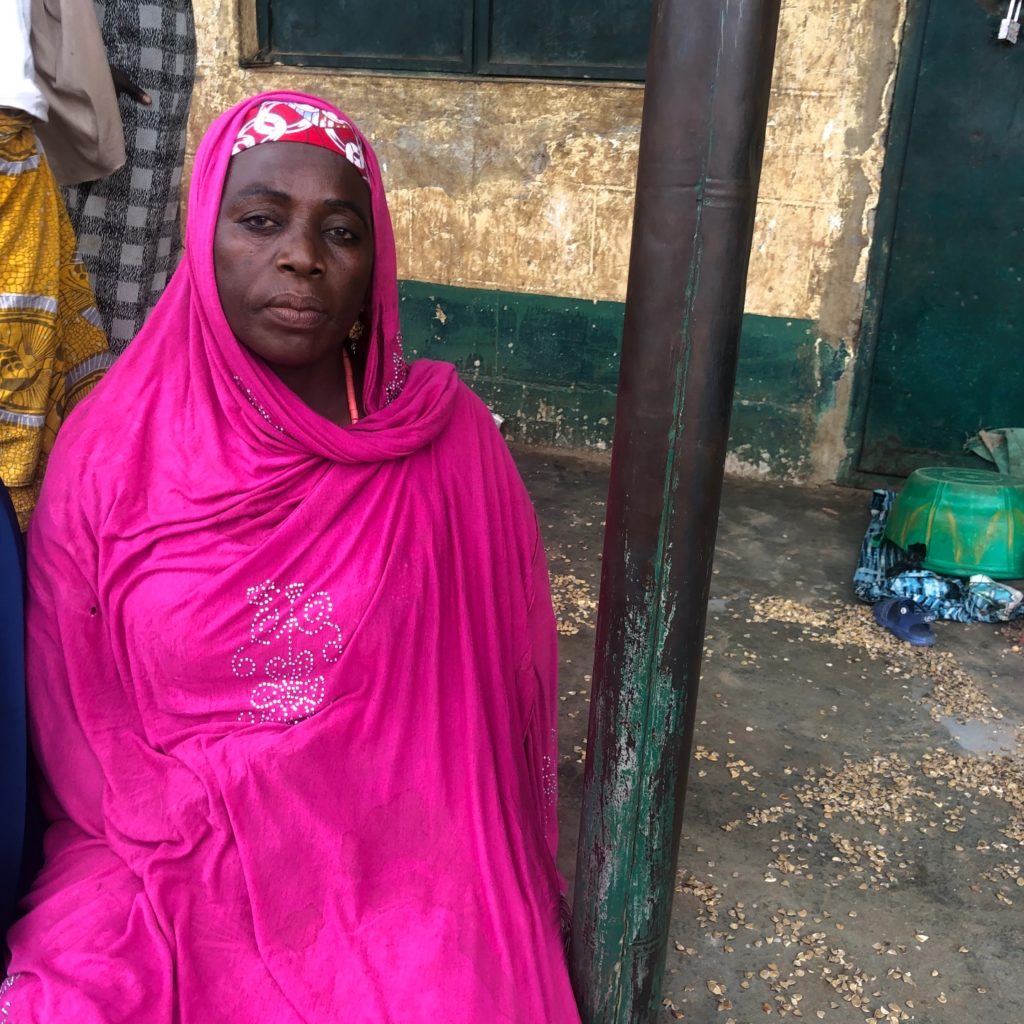 Seeing that they could no longer save them, they tried to marry the daughters off, as married women were less likely to become victims. They carried out mass weddings in days. 
"That group of young girls you see over there," Rahmatu Abdullahi says, pointing to a group of teenagers at the block opposite where she's sitting. "They are awaiting marriage. We are currently arranging the weddings back home. So that when they eventually go back to the village when this is over, they will have protection," she says. After a pause, she adds "as a woman, marriage saves you from a lot of things. You are less likely to be 'tarnished' by the criminals when you are married." She uses "tarnish" as euphemism for rape.
She admits that the marriage fix was not successful while they were still living in their homes, as many men did not have the financial capacity to marry, having incurred income losses from the persistent attacks on their farmlands which serve as their primary source of income.
The sexual violence became a persistent epidemic. 
So they started to send their grown unmarried daughters to IDP camps in relatively safer locations and sometimes to relatives who live in safer communities, in an attempt to save them from sexual violence. It was migration triggered by the security threat of sexual violence.
This new strategy, too, worked for quite a while, as the attackers would now only rob, kill, and physically assault people. But with time, they discovered the reason for the "shortage" of young women. 
They began to rape the married women and mothers, most times in the presence of their husbands. This, they said, was punishment for their trying to protect their daughters by outsmarting them. 
Eventually, migration became the only escape.
Displaced Students 
As entire communities continue to be displaced by various security threats; terrorism, banditry, and sexual violence, students are not safe either.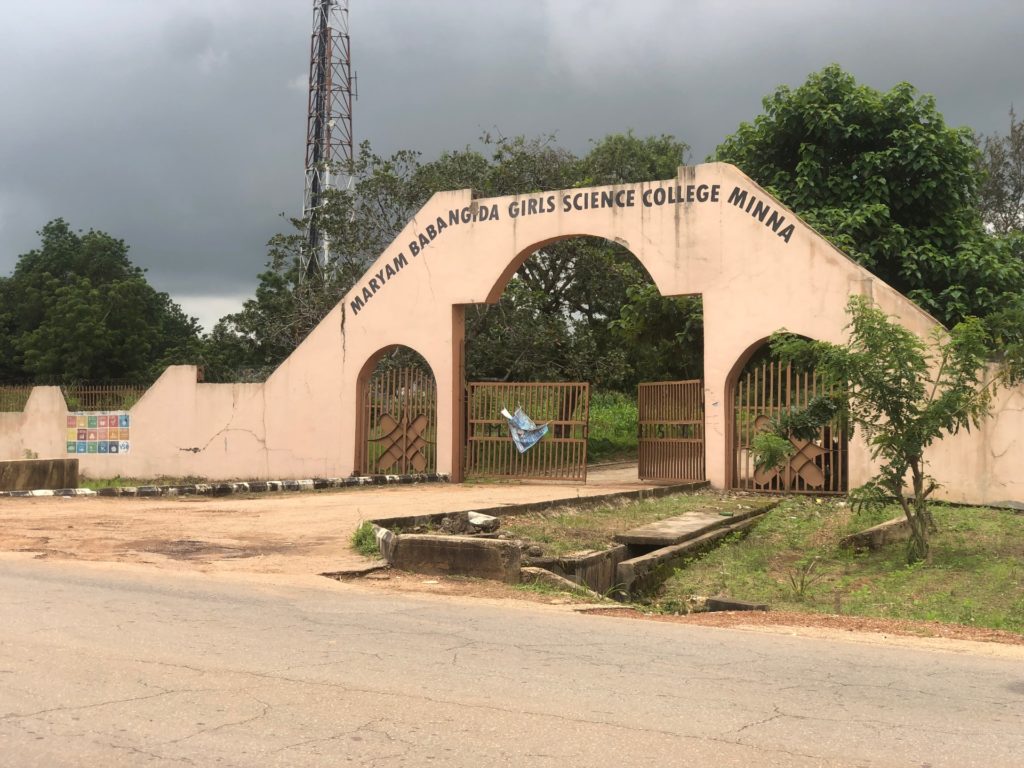 Students from Government Girls Science Unity College (GGSUC), Kontagora, have been relocated from their school to a safer boarding school in the capital city, Minna. Principal of the school in Minna, Hassana Abubakar Yahaya tells HumAngle that though the GGSUC had not suffered any attacks, there were heavy concerns as regards their safety, posed by strange men in huge cars seen lurking around and seemingly monitoring or studying the building at odd times. And so it became important to make all students evacuate the building as soon as possible. They were then transferred to Minna and merged with the boarding school, Maryam Babangida Girls Science College (MBGSC). The crowd, however, was not entirely manageable. 
"After some weeks, we dismissed students from JS1-SS2 from school and told them to go back to their various states. The students in SS3 continue to remain, so that they can take their final exams," the Principal explains.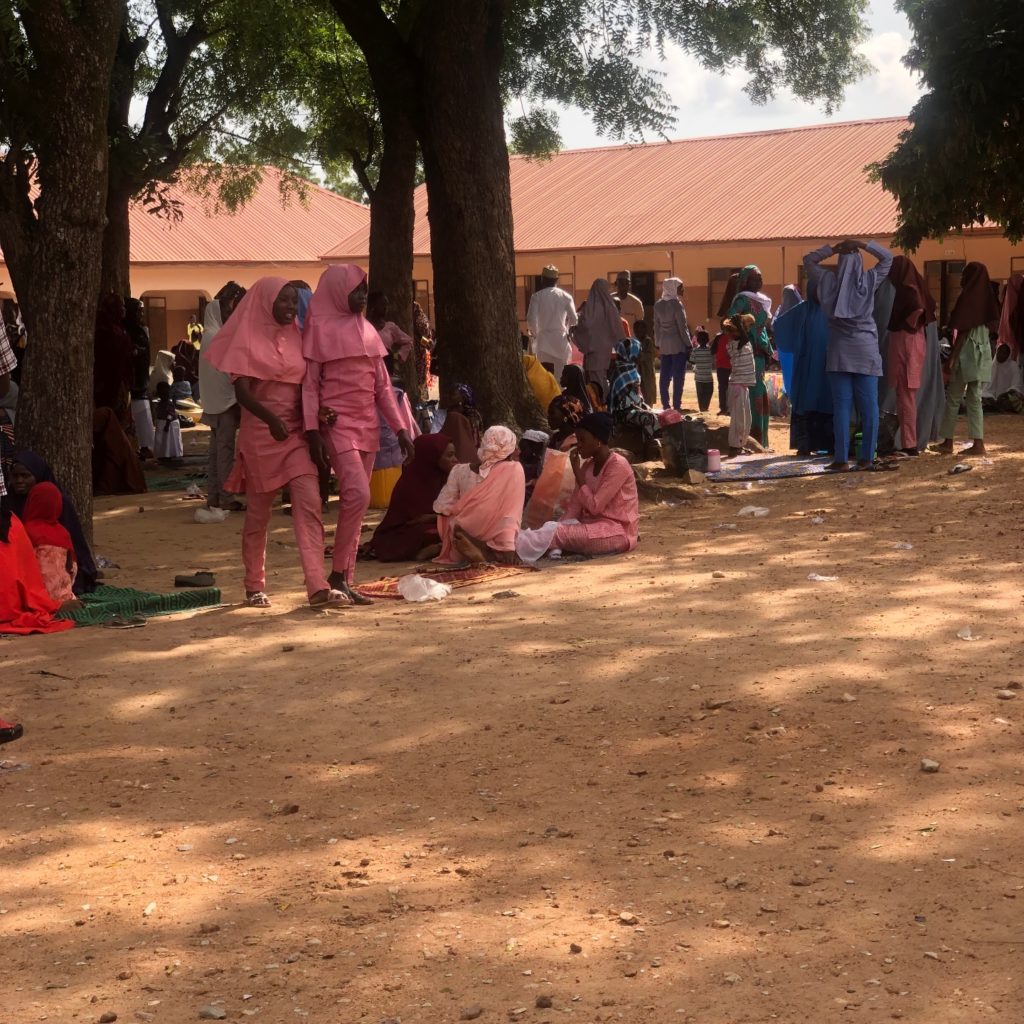 The sudden displacement of the students has affected their concentration; they worry about home, and about their own safety. One of the students, Tanya Sulaiman* is originally from Benue State. She hears about the ongoing attacks back in her state whenever she speaks to her family over the phone. She frets all the time, her attention divided between her ongoing WAEC exams, her safety, and the state of her family in Benue state. 
"It's been difficult trying to settle. I think about my family all the time. And I can't wait for exams to be over so I can go back home to meet them. Being relocated from your school to another school in another town entirely where you don't even know anybody is distracting. But we just hope for things to go back to normal soon," she says.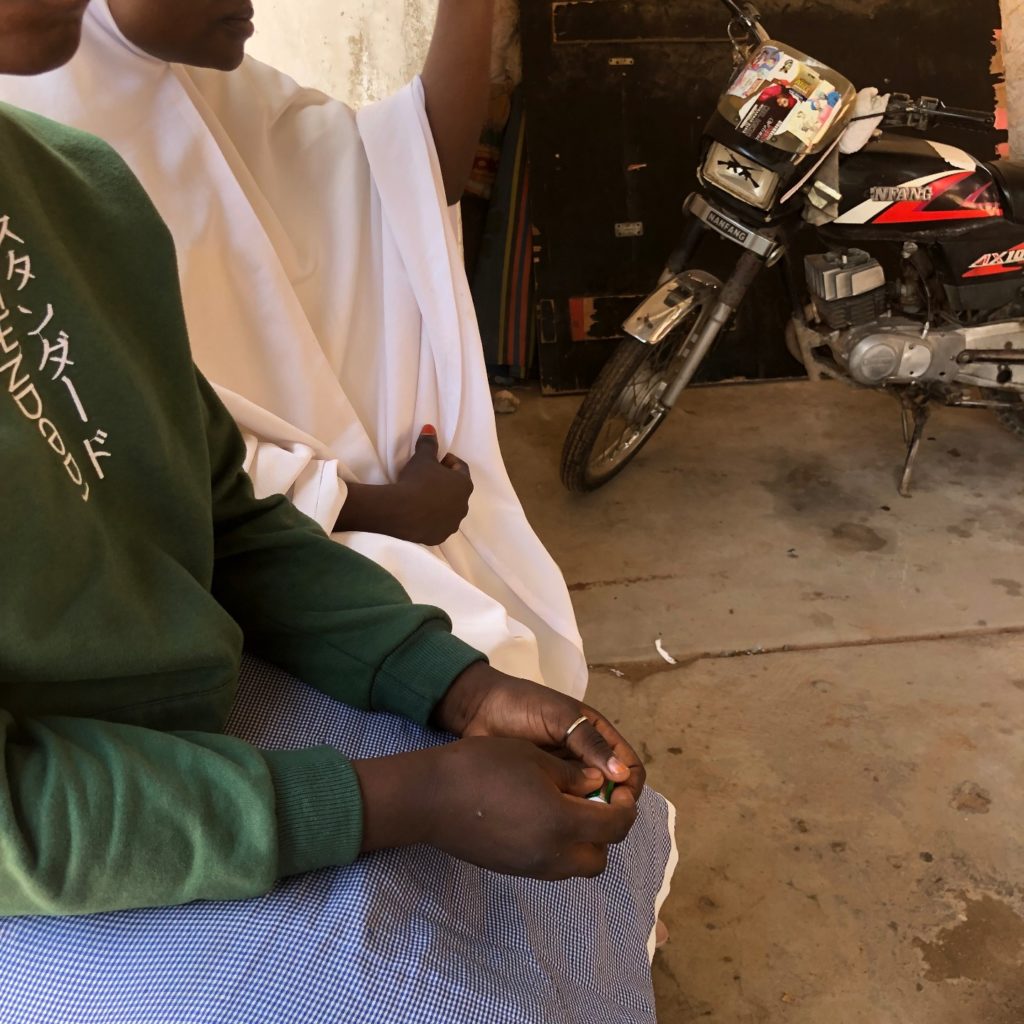 Displacement affects both the psyche and physical well-being of victims who must now make do with a new environment that isn't up to par with what they have left behind.
Many households in the North are set up by quarters, with each unit having their own space.  Alkasim Abdulkadir, a Conflict Communications Specialist adds: "To remove them and have them live in camps, some of which are actually made of thatch, fabric, zinc…the living conditions are extremely poor and appalling."
He explains that in Nigeria and most parts of Africa, people have a fond attachment to their ancestral lands. 
"So when people have to leave their ancestral lands, there is a bit of relocation which comes with a lot of trauma. There's a detachment from their lands to temporary accommodation which are not up to par with what they left behind, so this breeds a lot of trauma.There's a lot of dislocation that comes with being resettled."
---
Support Our Journalism
There are millions of ordinary people affected by conflict in Africa whose stories are missing in the mainstream media. HumAngle is determined to tell those challenging and under-reported stories, hoping that the people impacted by these conflicts will find the safety and security they deserve.
To ensure that we continue to provide public service coverage, we have a small favour to ask you. We want you to be part of our journalistic endeavour by contributing a token to us.
Your donation will further promote a robust, free, and independent media.
Donate Here