Featured
Features
Humanitarian Crises
News
Farmers, Herders Walking On Eggshells In Terror-Ravaged Northwest Nigeria
Over a third of the land in Nigeria is arable, according to the World Bank. But what is the point of having so much fertile land when accessing them puts you in harm's way?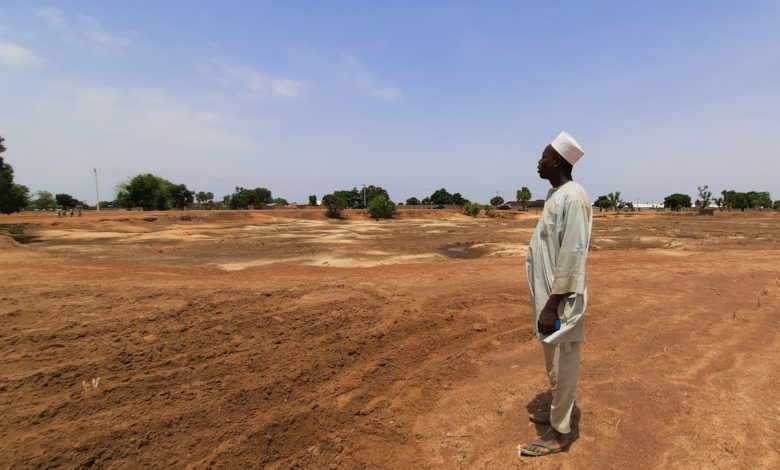 Zamfara, a state in Northwest Nigeria, was the farmer's paradise — or close, so much that it famously adopted the slogan, 'Farming is Our Pride.' But ongoing conflict, which has lasted over a decade already, is threatening this reputation.
"There is no peace," says Dahiru Tukur Daza, a farmer based in Gusau, the state capital. "You can't go to the forest and farm. You can only stay next to your house if there is a farm nearby. And if there is no farm, you have nothing to do."
The movement of farmers closer to urban areas due to safety concerns means vast tracts of farmland in the rural areas have fallen into disuse. Dahiru says, in some instances, farmers who used to harvest up to 500 bags of produce can now only supply about 10 bags.
Farming is the mainstay of the economy in much of Nigeria, especially in rural areas. It is the livelihood of seven in 10 Nigerians and contributes to nearly a quarter of the country's Gross Domestic Product (GDP). 
The sector so far has failed to reach its full potential for many reasons, including inadequate financing, poor adaptation of technology, poor access to markets, waste, desertification, and flooding. Lately, however, another major challenge has been added to the list: insecurity.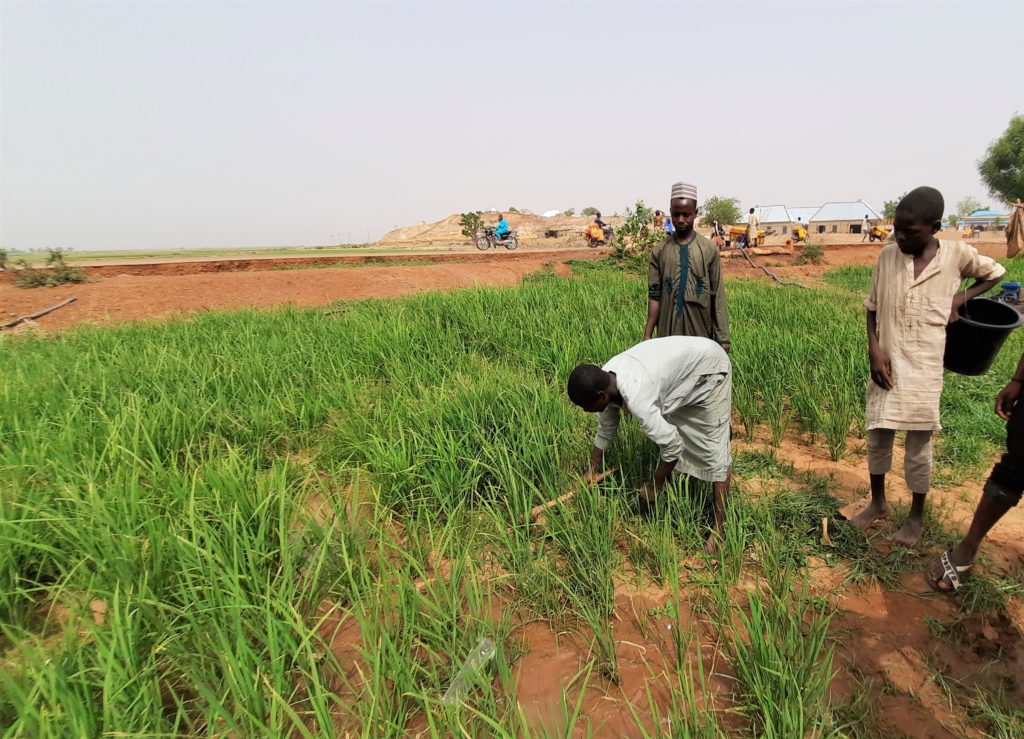 Farming communities across the country have for a long time clashed with herders whose straying livestock tend to destroy their crops. But, more recently, the problem has become more complicated. Farmers, especially in Northwest Nigeria, face the bigger menace of mass killings, abductions, and extortions by ravaging terror gangs — often tagged 'bandits'. 
In many communities, farmers are offered two choices by the terrorists: pay a hefty sum of money running into millions of naira or be attacked while working. Many have, in fact, been killed. In one incident on the evening of June 10, terrorists shot at farmers in different villages in Zurmi, Zamfara State, and killed over 50 people. Their crime was refusing to pay the sum of ₦12 million levied on them. Several other similar tragedies have been recorded across the region. 
Residents in Sokoto say farmers are often robbed too while working. Other times, they are forced to divide their harvests and give as much as half to the terrorists.
The situation is worsened by large-scale displacements. With hundreds of thousands of Internally Displaced People (IDPs) in the Northwest and refugees from the region, and with tons of communities increasingly getting emptied of life, a great many farmlands are automatically becoming abandoned. Those who have not migrated have simply stopped visiting their farms, especially if they are far from their residence.
Idris Gobir, former chairman of the Sabon Birni Local Government Area (LGA) of Sokoto, describes the farmer's situation as being between the devil and the lion.
"People cannot go to the farm in this kind of situation," he explains. "Somebody who leaves his village from Garin Idi, or from Rambadawa, or from Takalmawa, or from Burkusuma: If somebody leaves Burkusuma to Niger [Republic], how many kilometres? That means you are leaving everything behind, including your home and farmlands, just to save your life."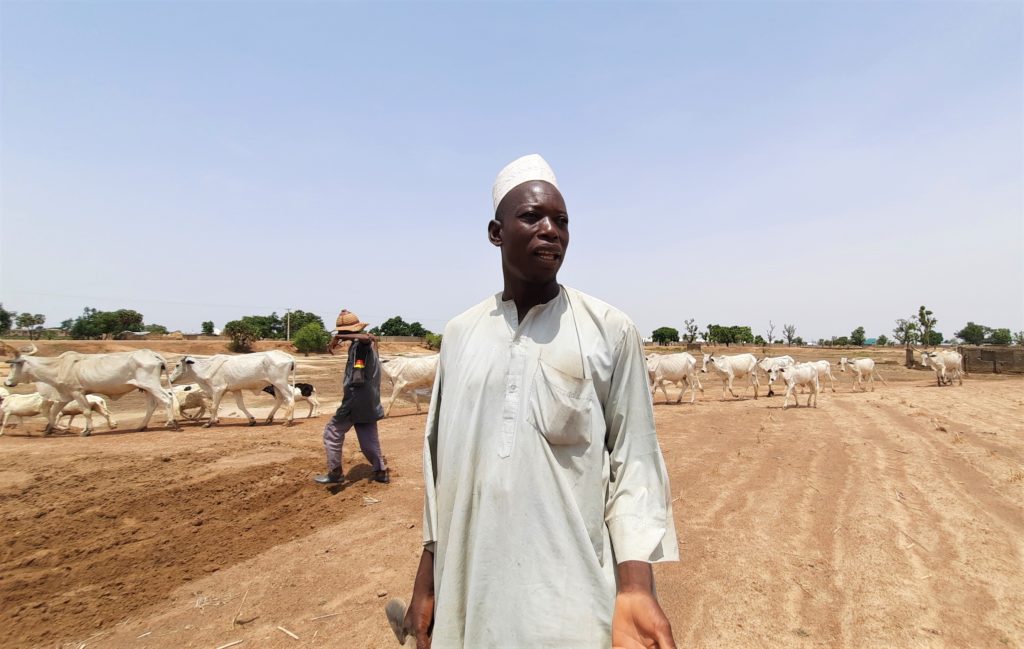 Dahiru is originally from Mungunu, a village in the Rawayya District of Bungudu Local Government Area (LGA), but had to migrate due to terror attacks. In June, terrorists ambushed and killed 13 police personnel in the area as they responded to a distress call. Three months later, Bungudu's emir was abducted together with his police orderly.
"It's preferable to stay and cultivate in one location to get what you need," Dahiru says. "Things have spiralled out of control. Villagers have been targeted for killings. Only in town do you feel a little safer. There is no safety in the east or west. You must stay in the centre." 
He adds: "Even in the heart of the town, you must be near a military barracks." Dahiru apparently heeds his own advice as his farm, where he grows soya beans and guinea corn, is only a five-minute drive from both an army barracks and a quick response Air Force base in the Daza area of Gusau.
Many people in Northwest Nigeria see farming as their only source of sustenance or last resort. Rearing livestock is no feasible alternative because of widespread rustling by the same terror groups. 
Cows, which are used by farmers to till their lands, have become less affordable. While they used to be sold for about ₦100,000, the price has tripled at least. Dahiru uses a ploughing machine that cost him ₦600,000 but says he prefers the old method because the machine's operators get tired easily.
According to him, "if one person gets tired, he hands over to another. You must pay up to 10 workers sometimes for a land… But if you have five cows, you can accomplish all of the work better."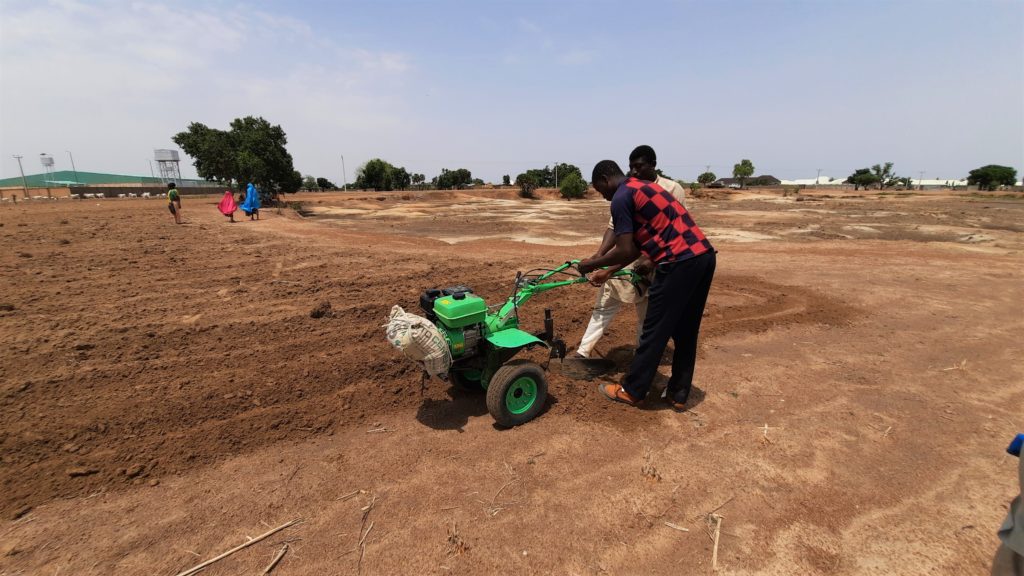 Attacks are more frequent during the rainy season, typically between May and September. Farmers say they only have peace of mind after their crops must have been safely harvested.
Like Dahiru, Sirajo Salisu, 25, is one of the farmers fortunate to be operating in the safer regions closer to the city. His farm is on the outskirts of Talata Mafara LGA in Zamfara. Though neighbouring villages like Yarkofoji are repeatedly attacked, he says people on their farmlands have so far been left alone. However, they are still on high alert, and he knows of places where farmers have stopped working due to insecurity.
One reason the farmlands are safer, he explains, is that their choice of plants, such as rice, does not grow tall. So, it is easy to detect danger and escape. Plants such as millet, guinea corn, and maize, on the other hand, do not afford such privileges.
Abubakar Muhammed, 45, a rice and wheat farmer in Wurno, Sokoto State, similarly says the terror attacks have made them "really uncomfortable". Farmers no longer work wholeheartedly and with peace of mind. The future is uncertain and they cannot predict the fate of their investments.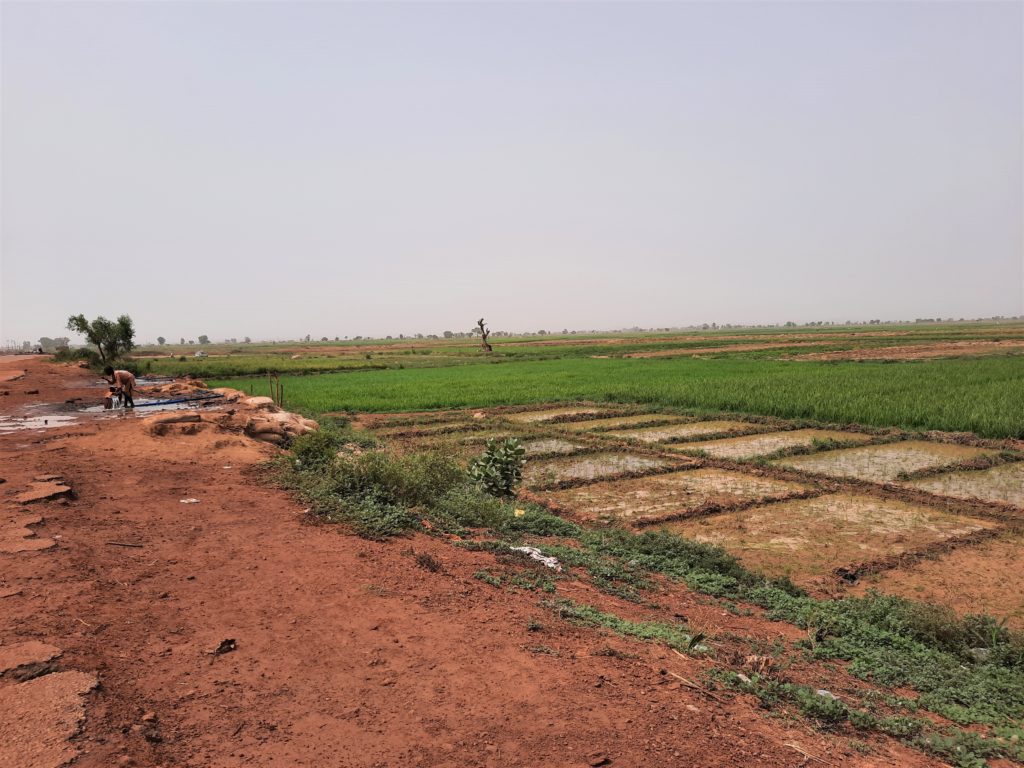 As the land available to farmers is fast shrinking, the same can be said for herders.
"There is no place to raise livestock," Gusau-based pastoralist Hassan Baba tells HumAngle. "If you want to herd cattle now, you need to be closer to town. You are unable to enter the forest due to the situation we are in. This is why there are so many people here."
Hassan used to lead his herd of cattle southwards to as far as Birnin Gwari in Kaduna State — a distance of about 200 km. But the last time he tried it was 2014.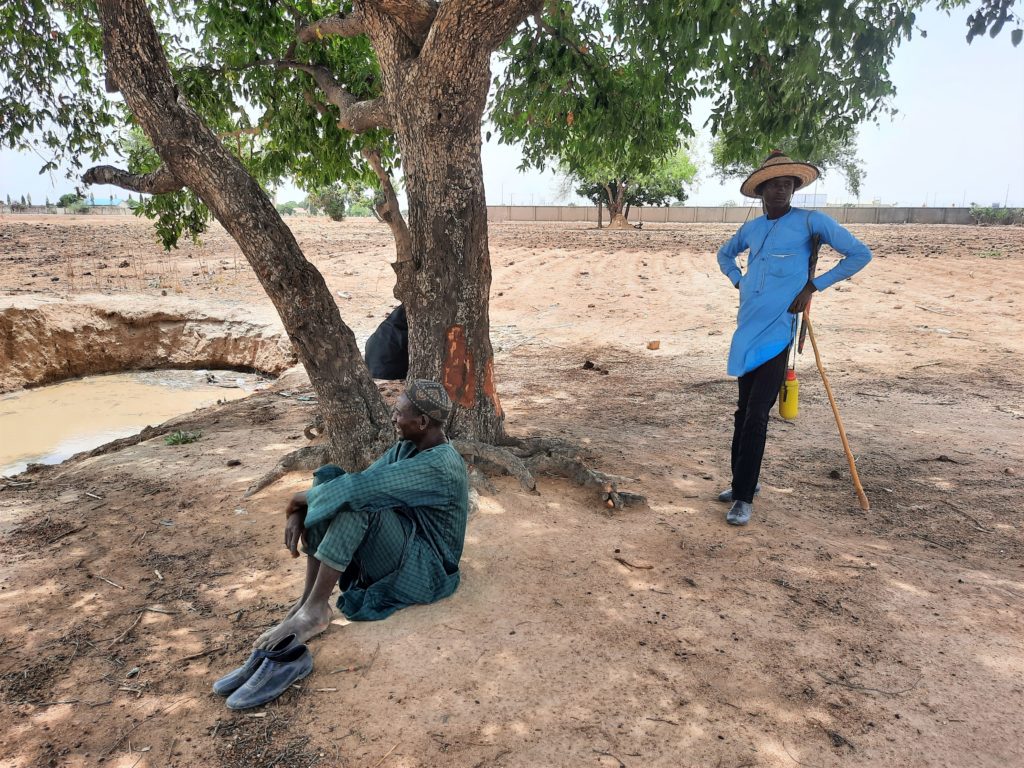 Herders have had to experience the anguish of having their cattle rustled and then finding them on sale at local markets. Despite their resentment, they are often unable to get justice as the authorities fear acting might trigger reprisal attacks.
Conflict in Nigeria is making more people malnourished and starved. In the Northwest, over 2.5 million people are estimated to be facing food insecurity. 
"Many farming communities are caught in the triangle of conflict, climate change and ineffectual policies," observed the consulting firm, Nextier SPD, last year.
"Government and development partners must increase intervention efforts geared towards food security. As agricultural production has become tied to safety, such intervention efforts must have a security component to promote safe farming for community members. Nigeria's food crisis may be lurking at a distance," the group warned.
If no action is taken by the government to protect farmers, Dahiru fears more people will resort to self-help, which will, in turn, lead to more deaths.
"The government should consider the rights of the masses," he pleads. "It's challenging. There is no way a poor man can have peace of mind. If you go to the farm, there are gunmen, and if you stay at home, there is hunger to deal with you. Where can common men turn to save their lives?"
---
Support Our Journalism
There are millions of ordinary people affected by conflict in Africa whose stories are missing in the mainstream media. HumAngle is determined to tell those challenging and under-reported stories, hoping that the people impacted by these conflicts will find the safety and security they deserve.
To ensure that we continue to provide public service coverage, we have a small favour to ask you. We want you to be part of our journalistic endeavour by contributing a token to us.
Your donation will further promote a robust, free, and independent media.
Donate Here