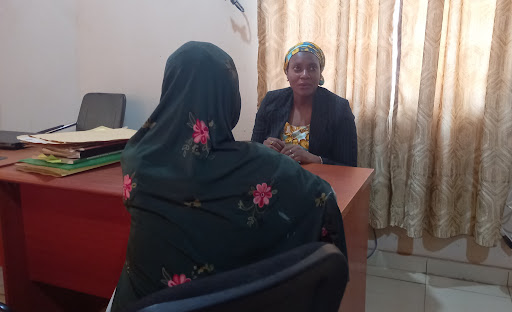 Aisha Abubakar* was only eight when she lost both parents; one late Sunday afternoon in January 2019, a terror group killed over two dozen people and sacked Warwana, Tabkin Kwasa, and Dutsi villages in Gandi District of Rabah Local Government Area (LGA) of Sokoto State.
It took a while before Aisha reunited with her four siblings who had also escaped the attack. All five children were rescued by a family member, Hassanah, who took them under her care in Sokoto city.
Hassanah saw to it that all the children were enrolled into a public school near her house. But a few months after settling in their new home, Aisha was raped by a 25-year-old neighbour.
"That evening, I was playing in the neighbourhood. He called me and said he wanted to give me something. I went to meet him, but before I could mutter a word, he moved towards me and covered my mouth with a piece of cloth," Aisha said.
"When I was told, I reported it to the Civil Defence office in Sokoto South. We took her to Sokoto Specialist hospital, where she was admitted. She was later transferred to UDUTH because of some complications" her guardian, Hassana, chipped in.
The 25-year-old abuser was arrested by the Civil Defence Corp. But Hassana said there was no justice in sight, as they were kept in the dark. For young girls of school age like Aisha, the picture is even bleaker as sexual violence is a barrier to accessing education.
Cases involving minors targeted for sexual abuse has been on the rise lately in Nigeria's Northwest, with little or no convictions. As of Sept. 2021, only 15 out of 4,436 reported cases of sexual and gender based violence have been convicted across the country, including Sokoto, data from the national gender-based violence (GBV) situation room revealed.
In June 2020, President Muhammadu Buhari declared a nationwide state of emergency to tackle the crisis. But little help has been rendered to support victims.
A law firm to the rescue
Rashida Muhammad, 35, saw the trend escalate in Sokoto where no fewer than 411 cases of rape have been recorded as of May 2021.
With that in mind, in April 2018, she started a law firm, Rashida Muhammad and co, with two other associates, to provide free legal services to the vulnerable, including women and children who are victims of sexual and gender based violence in the northwestern states of Sokoto, Kebbi, and Zamfara.
"I've seen a lot of gender based violence, but do not see enough people coming to speak against it. I want us to stop talking about it, I want us to act," Rashida said, stating that the lack of a support system for victims of sexual abuse helps the culture of silence fester in the region.
Two-thirds of children who are victims of violence and abuse never speak out, while only four out of 100 receive any form of support, UNICEF reported.
"The reason most victims do not come out to talk about what happened to them is because they don't have support. They are often chided for their dressing, being at the wrong place or accused of coming up with false claims." she explained.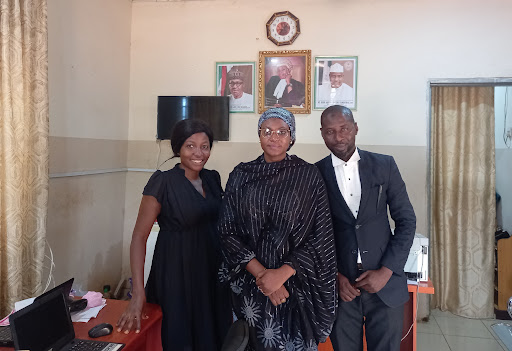 Speaking up helps
Aisha and her guardian confided in a neighbor who referred them to the law firm.  Immediately she got the call, the principal partner left her office at Diplomat Area, Sokoto, to meet Aisha at the State Specialist Hospital.
The young Aisha was writhing in excruciating pain when Ms Muhammad arrived at the hospital. She had vaginal tears. 
"She was in severe pain, as she was penetrated in both sides," Hassanah said. 
When Aisha was discharged, the law firm pressed charges against the perpetrator for sexually abusing the minor. 
"We ensured that we got all the evidence against him. We filed a case and headed to the court." At the court, the suspect admitted to raping her and was remanded in prison, Ms Muhammad added.
Apart from referrals, the law firm collects cases of rape victims from nonprofits working around sexual violence in the state. Even at that, it has not been an easy ride for the law firm. Ms Muhammad said she frequents the state police command (criminal investigation department) and the ministry of justice to expedite her case files, which may take longer if she stays idle.
A workshop by Spotlight Initiative in late 2019 brought together civil societies, legal practitioners and government agencies to collectively fight sexual violence in the state. And it is the first time they are coming out with a united voice to condemn it. 
After the workshop, the law firm took on more cases of sexual violence in the state as the constant struggle with red tape is reduced.
"Though the firm gets cases, it is not business as usual. Before, people barely talked about their ordeal, but because of the initiative, a lot of people are coming to voice out now, knowing that someone is out there to defend them for free. Perpetrators don't go scot-free, they face shame even when they're not prosecuted and our survivors are no longer victimized because we empower them," she said.
So far, the law firm has secured justice for over five survivors while others are under trial. Aisha has been re-enrolled into one of the government owned schools in the state and is gathering the pieces of her life, while her abuser is remanded in prison as his trial continues.
"She is now back in school and doing very well," Hassanah stated.
Stemming the flame
Women, including girls living in poverty, face multiple forms of discrimination, and increased risks of violence. Studies show that poor girls are more vulnerable to sexual exploitation, including trafficking. And those who experience domestic or intimate partner violence have fewer options to leave violent relationships due to their lack of income and resources.
This plays a huge role in silencing girls and women from seeking help when they are abused. To break the cycle, the law firm ensures that survivors of sexual abuse get back on their feet through empowerment, mostly using the firm's personal funds or donations from civil societies in the state.
"Most of the rape cases are driven by economic motives. We try to look at what the guardian of the violated child is doing for a living. And we realised that most of them are even full housewives, widows or divorcees without support," Ms Muhammad said.
From time to time, nonprofits in the state roll-out empowerment schemes, and as one of those fighting sexual violence in the state, the law firm is often contacted to recommend beneficiaries.
"We are often asked to provide those who are to benefit from the scheme. We've their contacts. And among them, we choose those in dire need. I believe this will help them to be independent," she adds.
One of them is Hadizah (not real name) who was sexually abused on a Saturday evening in 2019. After the case was reported to a sexual assault referral centre in the state, Nana Khadijah Sexual Referral Centre, the centre reached out to the law firm for legal assistance.
"A woman who worked with Women Affairs tried to help us but she backed down, scared that the man involved is powerful. I was taken to Nana Khadijah centre where I was referred to the law firm," Hadizah narrated.
Although her parents decided to settle the case out of court, the law firm ensured she returned to school to complete her secondary education while empowering her parents financially. Her parents were given a grinding machine and she got a tailoring machine which she is now using to sustain herself.
"She also ensured that the boy (her child) is under a monthly allowance from the father too," she added.
Obstacles ahead
Section two of the Violence Against Persons Prohibition Act (VAPP) prescribes life imprisonment for persons convicted of rape in the country, except when the offender is below the age of fourteen. As such, the offender is liable to a maximum of fourteen years imprisonment or a minimum of twelve years without an option of fine. If it is a case of gang rape, the offenders are liable jointly to a minimum of twenty years imprisonment without an option of fine.
However, the delay in the administration of justice in the Nigerian legal system is a crack the law firm contends with, coupled with the state government's indifference to the passage of the Child Rights Act in the state, eighteen years after it was passed at the national level.
The child protection bill, the state's version of the law, seeks to eliminate all forms of discrimination against children, while guaranteeing their fundamental rights to education as well as prohibiting child marriage.
The refusal to pass the law means that children in the state will continue to have their rights violated, without an explicit legal document to protect them against abuse. This causes unnecessary delay in the administration of justice.
The Nigerian constitution provides that the determination of cases should be done within a "reasonable time," and that the delivery of judgment should not be later than ninety days after conclusion of evidence and final addresses, among other provisions.
The Administration of Criminal Justice Act (ACJA) was signed into law in 2015 to expedite justice delivery in the country, but the unending delay in the system has become one of the intractable problems plaguing the country's judiciary.
Ms Muhammad says legal practitioners exploit these loopholes to get their abuser-clients out on bail. "The problem is with the justice system entirely. And the major problem we face in Sokoto is with the Ministry of Justice. A suspect is usually arraigned before a lower court which doesn't have jurisdiction to try rape cases.
"The lower court would then have to reprimand the suspect in custody pending the time the ministry will charge him to a court of competent jurisdiction (High Court). Before this, the police is expected to have sent the case file to the ministry of justice. The ministry will then look at the evidence before giving legal advice to the state CID.
"The problem we're now facing at the ministry is that there are lots of cases awaiting legal advice that are even yet to be attended to."
*Names with asterisks have been changed to protect subjects' identity 
---
This story is supported by Hamzat Lawal and the Onyi Bala Foundation Under Its Education Report Project
---
Support Our Journalism
There are millions of ordinary people affected by conflict in Africa whose stories are missing in the mainstream media. HumAngle is determined to tell those challenging and under-reported stories, hoping that the people impacted by these conflicts will find the safety and security they deserve.
To ensure that we continue to provide public service coverage, we have a small favour to ask you. We want you to be part of our journalistic endeavour by contributing a token to us.
Your donation will further promote a robust, free, and independent media.
Donate Here