Features
Human Rights
News
In Sokoto, Girls Struggle To Complete Secondary Education As Govt Drags Law On Child Rights
Lured by her school teacher, a young girl in Northwest Nigeria missed the opportunity to further her education just like many others.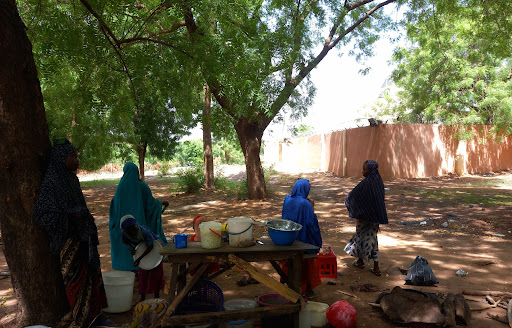 Mardiyah Bello* had big dreams until she was sexually abused by her class teacher one Saturday evening in 2019. 
Before the incident, Mardiyah was excited to have made it to her penultimate year in senior secondary school in a region where secondary school completion rate among girls is low. 
But her joy was short-lived.
That evening, the 17-year-old was returning from Islamiyyah (Islamic class) when she met the class teacher who offered her a ride. Along the way, Mardiyah said he (the teacher) asked why she had not visited his wife who had just given birth at the time. "I told him we had plans to go in a group. I didn't want to go without informing my parents, so I won't be chided," she narrated. "He insisted that we go together at that time. I told him it's late, but he said we won't take long. Out of respect for him, I obliged."
When she got to his house, Mardiyah noticed that the wife was not at home and raised concerns. But it was met with a chilly smile from the teacher who assured her that his wife was in the bathroom. The unsuspecting teenager waited until it became evident there were no other persons in the dimly lit room and parlour apartment.
It was at this point, she recalled, that he moved closer, trying to take advantage of her innocence. Mardiyah resisted. She said he suddenly turned violent and dragged her into the inner room. The more she tried to slip away,  screaming, the more forceful he became. 
"He dragged me to the room, onto the mattress, and removed my clothes. I was screaming but he told me no one would hear me…" Mardiyah choked back sobs, adding that she could not report the horrific ordeal at home. "When I got home, my mom did not ask what happened, she just pounced on me and started beating me for coming home late. I was rescued by a relative who came to visit us at the time. I cried. I wanted to tell her, but I was scared."
Months later, she fell ill. Her changing physique could no longer be buried under her flowing purdah. "My body was swelling. I took different drugs but did not get well, until a nurse in our neighbourhood suggested that I run a test." 
"She called it a PT test, so they collected my pee [urine] as a sample for the laboratory test. When the test came out, it showed that I was pregnant. It was then that I remembered my encounter with him."
In the aftermath of the abuse, Mardiyah dropped out of school because she could no longer bear the rigour of academic activities with a baby in her, joining the many girls with aborted dreams in the state. Her only hope of becoming a medical doctor was extinguished before her very eyes.
This is the fate of many other girls in Sokoto State, especially in rural communities where girls are more likely to drop out of school owing largely to cultural practices such as early marriage, or poverty that forces parents to make gender biased decisions by enrolling male children over the females.
Analysts are quick to point out that these barriers create a continuing gap in Northern Nigeria where gender disparity in education persists. More than half of the girls in the region are out of school, UNICEF reported.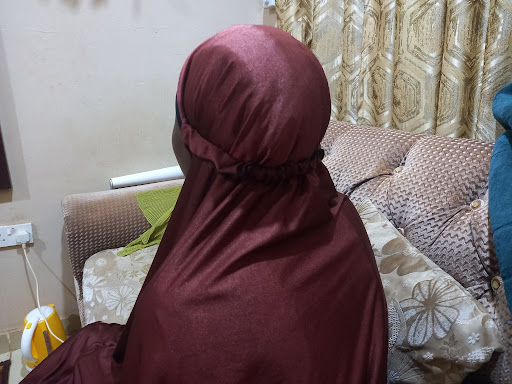 Disturbing data
The Nigeria Bureau of Statistics report on women and men in Nigeria highlights the gender inequalities that exist in the country. The report, published in August 2021, showed that girls' enrollment into primary schools in the country was 47.50 per cent for 2016 and 2017 and slightly increased to 48.39 per cent in 2018. In the years under review, more than half of the students enrolled in Primary School were boys.
It is the same story for enrollment into Junior Secondary School nationwide. More than half of the students who enrolled from 2016 to 2018 were boys. In 2016, 46.69 per cent of females enrolled into JSS. The figure slightly increased to 47.42 and 48.31 per cent in 2017 and 2018 respectively. Female enrolment into Senior Secondary School was 45.99 per cent in 2016 and increased slightly to 46.74 per cent in 2017.
Available data on enrolment rates in Sokoto shows a decline in the statistics of young girls enrolled in schools across the state. Although female Primary School enrolment gradually increased from 212,923 in 2012 to 272,199 in 2015, representing a 28 percent increase, it declined to 262,044 in 2016.
Of a total number of 211,836 pupils in 2017, only 101,364 were females, representing 47.85 percent, while it slipped down to 41.17 percent in 2018. Of a total of 700,470 pupils in the year, only 288,371 were females.
For the same years, female Junior Secondary School enrolment was much lower. It rose from 22,021 in 2012 to 28,042 in 2013 and 32,612 in 2014. In 2015, it came down to 32,337 but dramatically flared up to 71,132 in 2016. In 2017, only 41,938 students were females out of a total number of 111,972 students, while the figure increased to 43,803 female students in 2018 out of a total number of 108,721.
But only 7,866 female students completed Junior Secondary School out of a total number of 22,118 students in the state in 2017, the report stated.
For Senior Secondary School, the enrolment started from 29,040 in 2012 and 2013, but declined to 22,755 in 2014; further slipped to 20,610 in 2015 while increasing to 27,848 out of 78,088 students in 2016. It, however, decreased to 27,004 out of a total number of 81,592 students in 2017
The statistics show a disparity when the enrollment figures are compared with the population of young girls of school age in the state. In 2016, out of 428,777 girls of primary school age, only 262,044 were in school, representing 61 per cent. 
For girls of Junior Secondary School age, only 71,132 are in school from a population of 169,184, representing 42 per cent, while the Senior Secondary School attendance shows that out of 153,085 young girls of secondary school age, only 27,848 are in school which represents a paltry 18 per cent.
Mardiyah would probably be preparing for a tertiary institution of her choice to pursue her dream had she not been forced to carry an unwanted child.
The fear of legal wrangling made her parents settle out of court on the grounds that the class teacher would bear the responsibility for the upkeep of the child. This was because there was no legal framework to protect young girls like Mardiyah. The state has not passed the Violence Against Persons Act and the Child Rights Act is still hanging in the balance. Her lawyer, Rashida Muhammad said "Since the VAPP Act had not been passed at the time, we had to make do with the law of the land. The least we could do then was to get the man jailed, but for the interest of her child and his upbringing, we had to settle the case out of court." 
Afees Agboola, an Education and Development expert, says gender-based violence, alongside government's lukewarm attitude to the domestication of the Child Protection Bill, the state's version of the Child Rights Act, contributes to the low Secondary School completion rate in the state.
In 2020 alone, a total of 411 rape cases was recorded in Sokoto, one of the many states in Nigeria with high level of child abuse.
Although the Child Rights Act has sharp teeth, it is blunt because state governments have to domesticate it before it can be enforced. Currently, 11 states, including Sokoto, are yet to domesticate the Act passed into law in 2003. This implies that children in these states will continue to have their rights trampled upon, especially the girl-child.
"The widening gap in education in Nigeria is largely driven by some traditional practices and gender-based biases. And the girl-child bears the burden, most of the time. However, it must be noted that this disparity has a huge multiplier effect on the society, especially on human capital development. When girls are sidelined, it means quality jobs, opportunities and economic empowerment would be more accessible to the male population, thereby creating an unproductive society. This is often borne out of the belief that the females have no role in the socio-economic growth of a country which available data have shown to be myopic," Afees said, stressing that educating the girl-child strengthens economies and reduces inequality. 
Govt chooses long route
The Child Rights Act holds a lot of promises. Amongst others, it seeks to eliminate all forms of discrimination against children, while guaranteeing their fundamental rights to education as well as prohibiting child marriage.
For instance, section 15 of the Child Rights Act states that "every child has the right to free, compulsory and universal basic education and it shall be the duty of the Government in Nigeria to provide such education." 
Part III, Section 21 of the Act also prohibits child marriage. It states that "no person under the age of 18 years is capable of contracting a valid marriage, and accordingly a marriage so contracted is null and void and of no effect whatsoever."
However, the delay by the state government to pass the law over the past eighteen years cast a bleak shadow on its potential, contributing not only to the low secondary school completion rate in the state but also oiling the wheel of underage marriage in the state, as if there was no law that outlawed it.
Nigeria has one of the highest child marriage prevalence rates in the world. Surprisingly, 82 per cent of women between the age of 20 and 24 who were married by the age of 18 had no education and only 13 per cent of them finished secondary education.
"Child Rights Act has been delayed and neglected by most northern states because of two major reasons; religion and cultural practices. However, this has done more harm than good and will continue to do so as long as no strict action is taken," said Zainab Yunusa, a Child Rights advocate.
The co-convener of Almajiri Child Rights Initiatives (ACRI), Sokoto, added that most parents fail to enrol their girls in school because there is no law to hold them accountable.
"Parents don't see the need to educate the girl-child because it seems to them like a waste of time, as they believe they will all end in the kitchen. As such, most young girls end up being married off at a tender age," she stressed in a WhatsApp interview with HumAngle.
This is also the position of Umar Jabbi, the district head of Gagi, who has been advocating dispassionately for the passage of the Act in the state. He noted that no child deserves to have a traumatised childhood, due to some religious and cultural practices. According to him, every child should have unhindered access to free and compulsory education, from primary to secondary school level.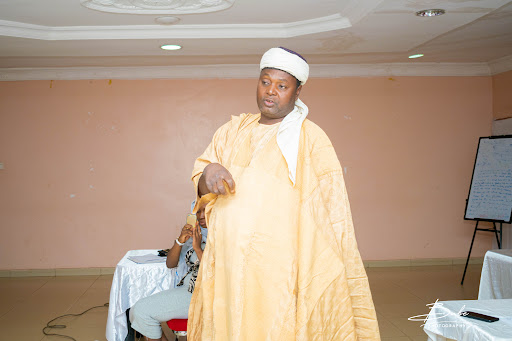 "Children are the voiceless of every society. We must do everything to protect them. They are being denied their rights to immunisation, registration of birth, quality education and healthcare. They are being married off at a very young age. And some people still think it is about religion. It is not. I've seen the draft. Nothing in it goes against the teaching of Islam."
"A girl-child before marriage should have obtained all the necessary qualifications, at least a Senior Secondary School leaving certificate. This will better position her to continue her education even if she is married. Therefore, this law is central because it covers the rights of a child against abuse," he said.
A glimpse of hope
The spate of abuse endured by young girls in the state may finally be nearing its end as the bill passed the second reading in the state house of assembly. A day has also been slated for a public hearing of the state's version of the bill, acting permanent secretary, Ministry of Women and Children Affairs, Sokoto, Kulu Nuhu, told HumAngle.
"We are aware of cases of violence against girls in the state. And the ministry is very committed to ensuring that we stem it through advocacy, sensitisation and prosecution of perpetrators in the state," she said. 
"We urge parents to break the culture of silence and report to the ministry, security and nonprofits that work with us. It's only when cases are reported that we can make arrests and get possible convictions. We now have the VAPP law and very soon the Child Protection Law, which will be used to prosecute perpetrators. And we are hopeful, its implementation will help to deter them from abusing Women, especially young girls. This, in the long run, I believe will keep our girls safe in school."
Now that the bill is up for a public hearing, Mardiyah is hopeful it would help to, when passed, protect and keep young girls like her in school.
---
*Name has been changed to protect the subject's identity
‐‐‐————————————————————–
This story is supported by Youth Hub Africa and the Malala Fund
---
Support Our Journalism
There are millions of ordinary people affected by conflict in Africa whose stories are missing in the mainstream media. HumAngle is determined to tell those challenging and under-reported stories, hoping that the people impacted by these conflicts will find the safety and security they deserve.
To ensure that we continue to provide public service coverage, we have a small favour to ask you. We want you to be part of our journalistic endeavour by contributing a token to us.
Your donation will further promote a robust, free, and independent media.
Donate Here