Development
Featured
Features
News
Education Suffers Silently But Heavily As Terror Sweeps Through Northwest Nigeria
For a region already grappling with high numbers of out-of-school children, the emergence of terror gangs is making schools less conducive for learning and parents less able to afford the costs of educating their children.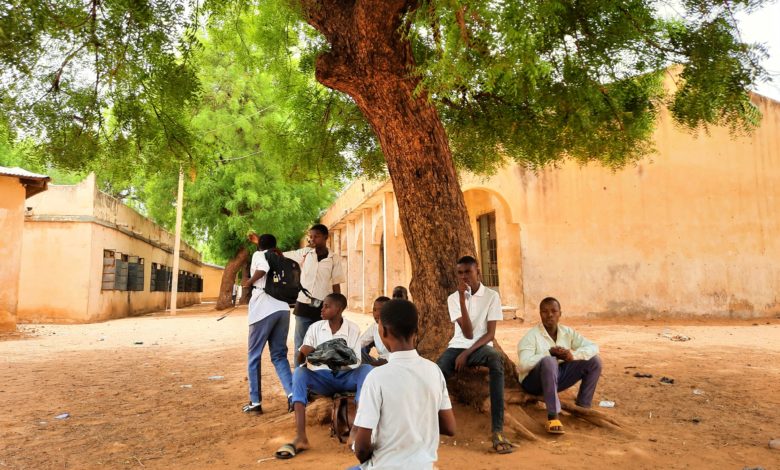 At first, the staff and students at Sultan Muhammad Tambari Arabic Secondary School in Illela, Sokoto State, were disappointed when the government instructed them to close their boarding facility and merge with a different school in the metropolis. But then, something happened that changed their minds.
Towards the end of May, terrorists (described locally as 'bandits') had invaded the neighbouring village of Gidan Kamil, but vigilantes were able to repel the attack. As they left for a different community, the terrorists passed through the secondary school's premises — minutes after midnight.
"If our students had been there, anything could've happened," the principal, Abubakar Hassan, reflected about a week after the incident.
The students were panic-stricken and, before they resumed school, Abubakar had to travel down to convince them attending classes during the day was still safe. 
Shortly after the infamous abduction of over 300 pupils from their dormitories in Kankara, the Sokoto State government had closed 16 boarding schools. One of them was Sultan Muhammad Tambari Arabic Secondary School. The plan was meant to be temporary, pending an improvement in the security situation. But things have only gotten worse. In March, the government shut down other boarding schools outside the metropolis. And now, nearly a year later, students of the Illela school are still not back in familiar territory.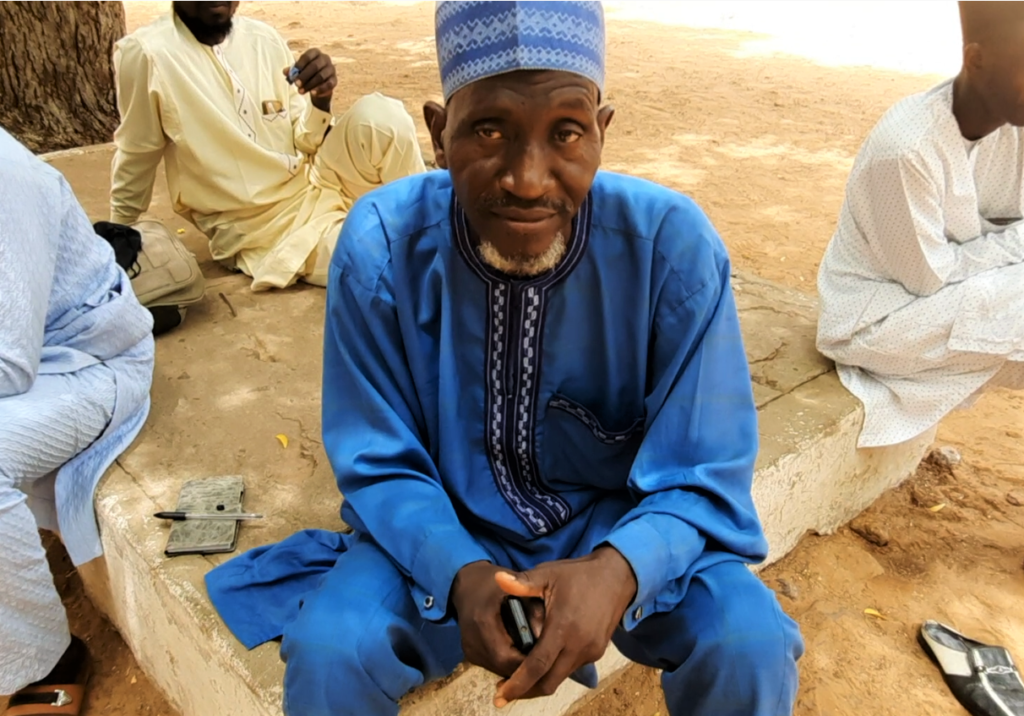 Marriage of (in)convenience
In the past year, several states in Northwest and North-central Nigeria have closed many boarding schools to protect students from terror attacks and abductions. According to SBM Intelligence, at least 1,409 students and 17 teachers were kidnapped from schools in the region between March 2020 and Sept. 2021. Also, at least ₦220 million was paid to the terror gangs to secure their release. Sixteen of the victims died in the process.
The senior students of Sultan Muhammad Tambari Arabic Secondary School and those of Government Secondary School (GSS) Tureta are currently hosted by Sultan Abubakar College in the Sokoto State capital. On the other hand, those between JSS 1 and 3 and who are residents of Illela remain there as day students under the supervision of the Vice-Principal. Because both Sultan Muhammad and Sultan Abubakar are Arabic schools, their students simply attend the same classes. In contrast, students from Tureta have to receive lectures separately.
Since February, Sani Dingyadi Unity Secondary School, another institution in the state capital, has been hosting three other schools: GSS Sabon Birni, GSS Kore, and GSS Dogon Daji.
The mergers came with all kinds of inconveniences.
Abubakar Uthman Kalgo is the principal of GSS Sabon Birni, which in the recent past boasted of over 3,000 students, a third of which used the boarding facilities. Because of the combined student population of the schools, there is an unprecedented strain on resources at the host facility. Sani Dingyadi Unity Secondary School, for example, has only one borehole, making it difficult to get access to water.
Asides this, Abubakar says available classrooms, hostels, offices, and furniture are more than enough, with each of the principals, in fact, having his own office. More importantly, "the security situation is also improved unlike the place we came from." 
This level of abundance is, however, not the case everywhere.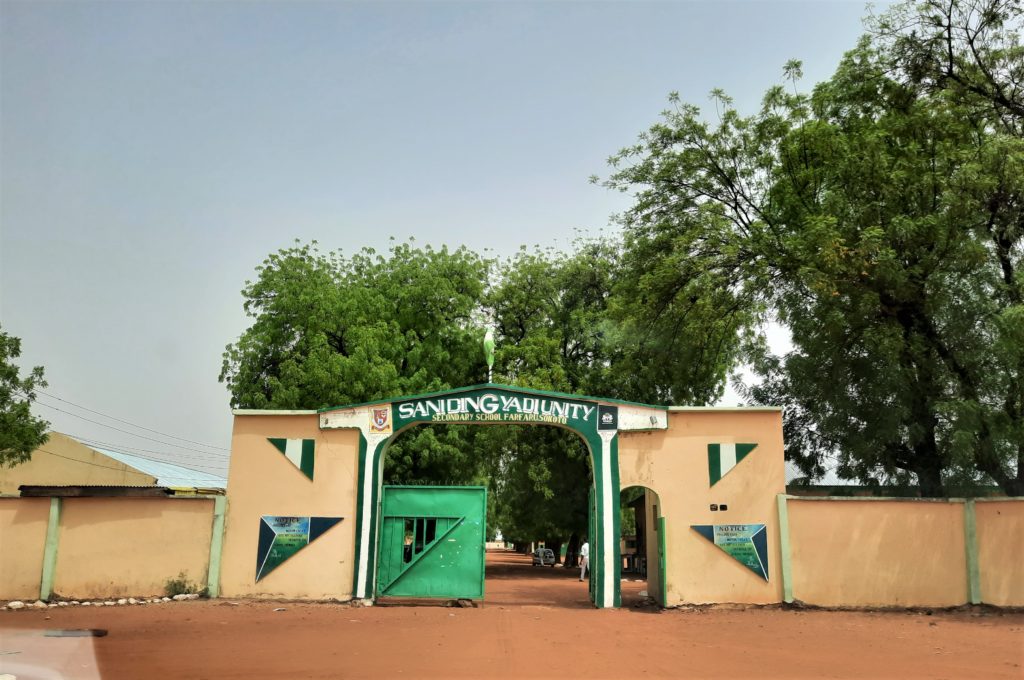 Students of Sultan Muhammad Tambari Arabic Secondary School say they are dissatisfied with the merger. "Even at a single school, there are issues; imagine combining three," said Lukman Abu Sufyan, 18. "You already know things aren't going to go well. We're just getting by. This is why we are pleading with the government to take action on the issue of insecurity so that everyone can return to their place."
His colleague, Nura Bello, chipped in that their sitting arrangements at the new school are not comfortable because of the inadequate resources.
"The facilities are not that enough," confirmed their principal, Abubakar Hassan. "The dormitories are not that enough because other students are being merged. It is not 100 per cent convenient but we are actually managing." He added that engineers from the education ministry visited the school a while back to inspect the toilets and promised to improve them. 
The fact that secondary schools operate different curriculums depending on whether they have an Arabic, Art, or Science focus also makes the mergers less practical. Boarding students who are asked to return to their home communities are oftentimes unable to find a similar facility close-by to continue their education.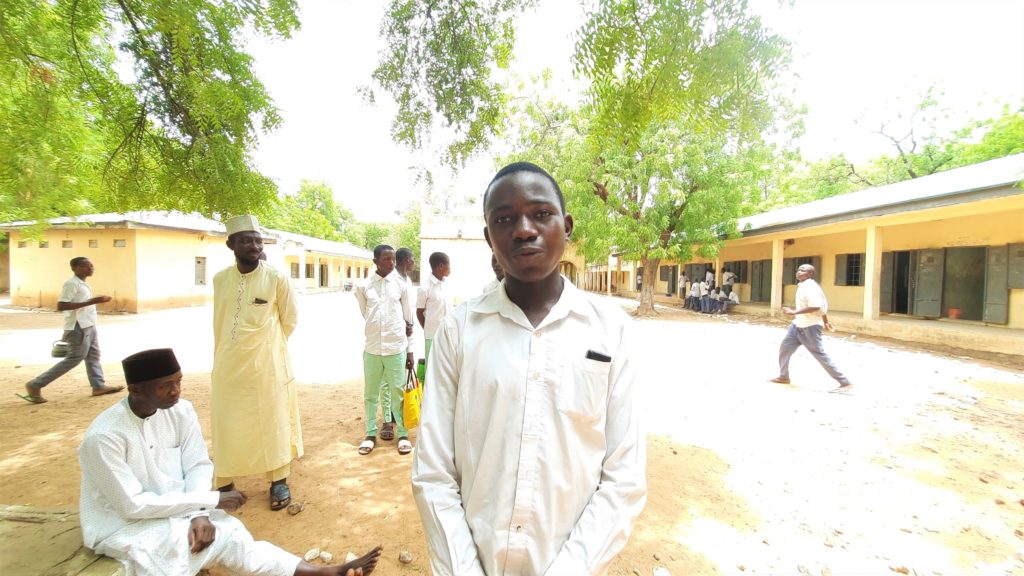 Learning is not the same
"Students have not slept here since February," noted Jari Umar, Principal of Government Science Secondary School (GSSS) Goronyo, in Sokoto, as he showed us around the dormitory. 
Last year, the hostel buzzed with the activity of nearly 700 students. But the metal bunk frames lined up along the walls of the spacious rooms are now covered in dust. The narrow mattresses that used to be in the picture had since been piled up in the school store. The staff quarters, which formerly accommodated 10 to 11 teachers, are also deserted. Even Jari's family have relocated to his village in Gangara for safety reasons.
According to different school administrators, parents prefer boarding schools like this one because they protect their children from distractions and promise more time for learning. Many now have no choice but to go with the next best option.
Most students of GSSS Goronyo have been transferred to Ahmad Bello Academy, Farfaru, in the state capital, while the rest (150 of the junior schoolers) are now day students.
One way rising insecurity has affected the quality of learning here is that it makes both teachers and students nervous.
"They did not attack our school but they are attacking nearby villages. All the villages surrounding the school are affected. They kidnap, they kill, they take their animals. Just last week Wednesday, three of them were killed by the Mobile Police," said Jari. "So, even in the afternoon, we are living here but our minds are not settled. We don't have rest of mind."
"Wallahi," confirmed a teacher sitting nearby.
The number of graduates posted to the school as teaching assistants under the National Youth Service Corps (NYSC) programme has reduced too. They used to be between 30 and 40, but there are now only three. GSS Shinaka, also in Goronyo LGA, used to host up to 20 corps members but has received none for close to two years now. Anyone deployed to Goronyo is not allowed to go beyond the metropolitan area.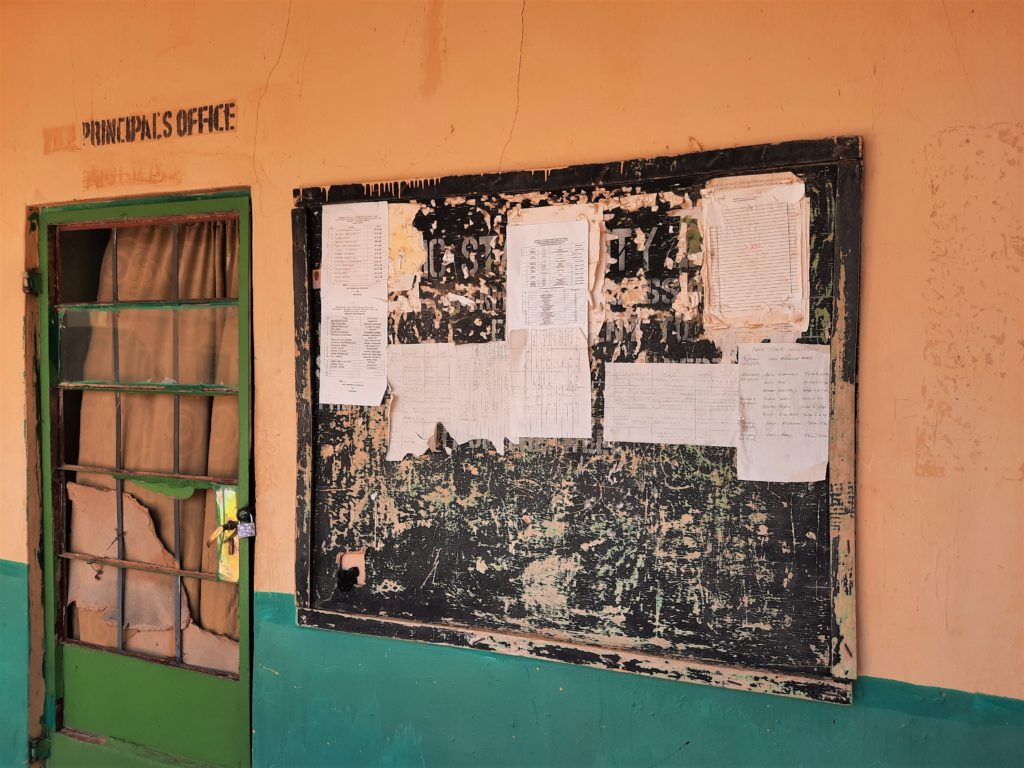 Also, with the closure of boarding facilities came the automatic cancellation of evening and night tutorial classes, which many believe to be crucial to effective learning. Day students are only able to attend classes between 7:50 a.m. and 1:50 p.m., thus missing additional learning opportunities.
One other disadvantage of the mergers is that the bulging population of students in the host communities may be difficult to manage. One of Jari's top concerns is that indiscipline may increase. GSSS Goronyo prides itself as a place for building both academic excellence and character, and where activities are strictly regulated. According to Jari, it was why parents from even the Sokoto metropolis brought their children. 
"We have a good learning atmosphere in the school but the problem is this insecurity. That is our only problem; almost all we need is provided by the government," said the principal.
Principals in many of the schools visited by HumAngle declined to speak unless they received clearance from the education ministry, citing civil service rules. This was especially a problem in Katsina, where a few boarding schools, such as Government Girls Science Secondary School, Ajiwa, and Government Science Secondary School, Batagarawa, are still operating fully, though with security reinforcements. Both schools are in Batagarawa LGA, about 14 km from the capital city.
The girls' school in Ajiwa hosts five other female boarding schools from across the state. The entrance had the visible presence of military personnel, some of whom were seated behind a short wall of sandbags.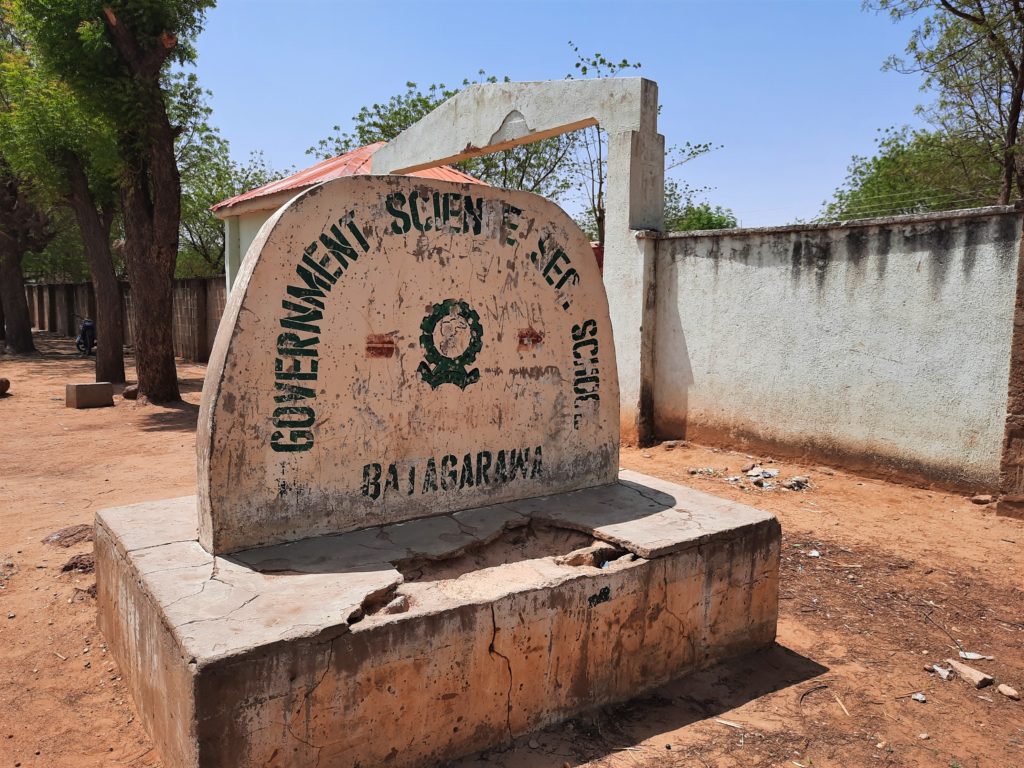 Disturbing drop in enrolments
Because many of the boarding schools host students from a broad range of communities, converting them to day schools meant a lot of students had to return home as the distance is not one they can travel every day. The students at GSSS Goronyo, for example, are said to come from over 70 communities cutting across at least nine Local Government Areas (LGAs).
"The state government said anywhere a child belongs to, if there is a Junior School there, they should stay there and they will send teachers to them," said Jari. "But some are still there in their houses. They aren't going to schools near their villages and they aren't going to Sokoto. They aren't coming here either because we are not operating as a boarding school now." 
One of the reasons for the fall in attendance is many families cannot afford their children's daily transport fare to school. There is also the additional expense of cooking for people whose feeding was previously handled by the government.
Teachers are finding it difficult as well. Those who lived in the staff quarters and only had to bathe and trek to the classrooms now have to worry about long-distance transportation. For some, this could mean spending up to ₦250 daily on taxis, money that is not easy to come by.
Teachers are, by the way, increasingly becoming demoralised. Some who complement their earnings with farming and cattle rearing have lost access to their farmlands or had their cows rustled, and there are fears teachers may soon be resigning from their jobs if the government does not step in to protect them.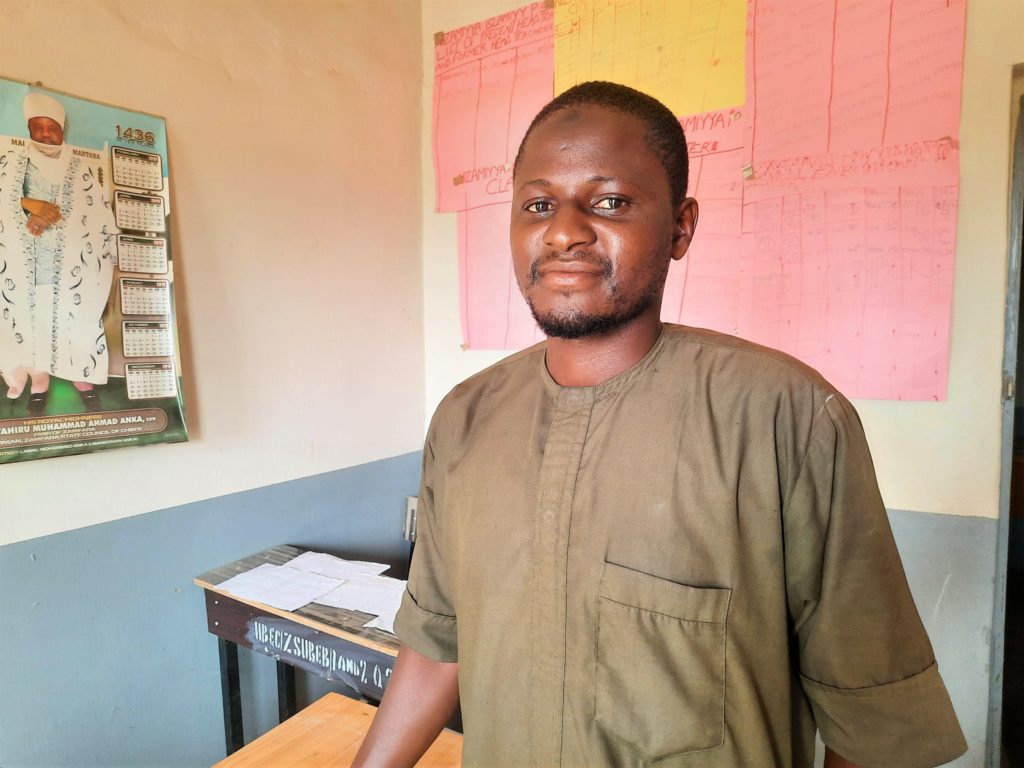 Nigeria has the highest number of out-of-school children in the world, according to the United Nations Children's Fund (UNICEF). But the picture is even grimmer in the northern region where economic barriers and cultural practices prevent access to education. Zamfara and Sokoto particularly have some of the worst out-of-school children rates in the country.
Now, the situation is getting worse, no thanks to the raids by various terror groups. Rising drop-out rates are restricted to boarding schools though. Many other facilities are admitting fewer students because of the effects of insecurity.
The principal of GSS Sabon Birni says enrolment at his school has dropped by at least 30 per cent, affecting both day students back in Sabon Birni and boarding students expected to move to the state capital.
"Wallahi, it has negatively affected the students. There was even a time I was using my phone to call the parents to bring their children. They said they could not afford to do so. Their animals and whatever they had in their houses had been stolen by the bandits, so they had no means of bringing their children back," he said.
Though students in the state enjoy free education and are only required to pay a PTA levy of ₦100 each term, they still need to spend money on transportation, uniforms, sandals, and other essential needs. 
Shinaka Model Primary School in Sokoto used to have as many as 800 pupils but now has between 400 and 500. The Assistant Headmaster, Kasima Umar, believes sending more police personnel to secure the area will help.
"If they don't bring additional security, tooh, our enrolment will become low," he said. "And when the pupils are not getting an education, what happens? They will join the bandits. When we educate them, they will have some skills and knowledge for survival."
The school's students confirmed many of their mates were no longer showing up because of the terror attacks.
"Many pupils are no longer attending school. Because of insecurity, some of them are being killed. There are troops available, but they are not being deployed," said Umar Muhammad, a class six student who is also the health prefect. "We require assistance. Classes used to be packed, but today there are less than 30 students in class. There aren't many kids even on the assembly ground."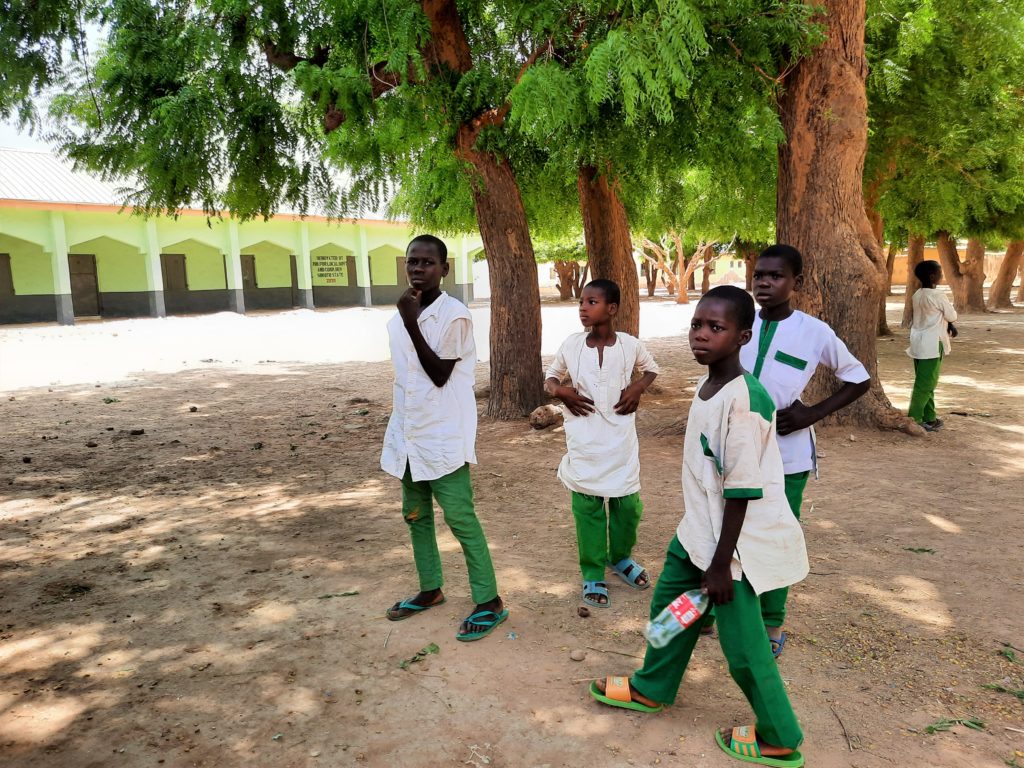 Enrolment at Garba Bello's school, GSS Shinaka, has reduced too from about 600 to 475. Like Umar, he believes the dropout rate will continue to provide fuel for insecurity in the region. "Because to my own understanding, this insecurity is as a result of illiteracy," he explained.
Meanwhile, as the student population is reducing in many schools, it is increasing in some others.
At the outskirts of Anka in Zamfara is Nizamiyyah Islamiyyah, a primary school that operates an Islamic curriculum. Because of the influx of Internally Displaced People (IDPs) into the town, which started between 2014 and 2015, the population of pupils has increased by about 17 per cent — from 286 to 350.
"And the number is increasing," observed one of the teachers, Jibril Muhammad. "Because the more the villages are attacked, the more the parents of the children are relocating. So, the children of those ones will enrol too."
This trend has led to overcrowding especially in the lower classes where at least a quarter of the pupils sit on the floor. Instead of notebooks, bowls and food flasks were placed eminently in front of them though it was already noon. While most were wearing the school's uniform, some of the children were dressed casually.
One reason IDPs are eager to enrol their children is that free breakfasts, courtesy of the state government, are served every school day. But the meals no longer go round.
"Before they came, anytime the consignment of food was brought here, there used to be some leftover after all the students must have been served; but the food is no longer enough because of the increase in enrolment," said Jibril.
At Government Day Secondary School, Gummi, another school in Zamfara, enrolments have increased too (by about 4 per cent), but for a different reason. Since boarding schools were shut down across the state, the school has been assimilating students from other places, explained the principal, Ashiru Umar. Teachers from the closed schools visit as well to support the academic staff.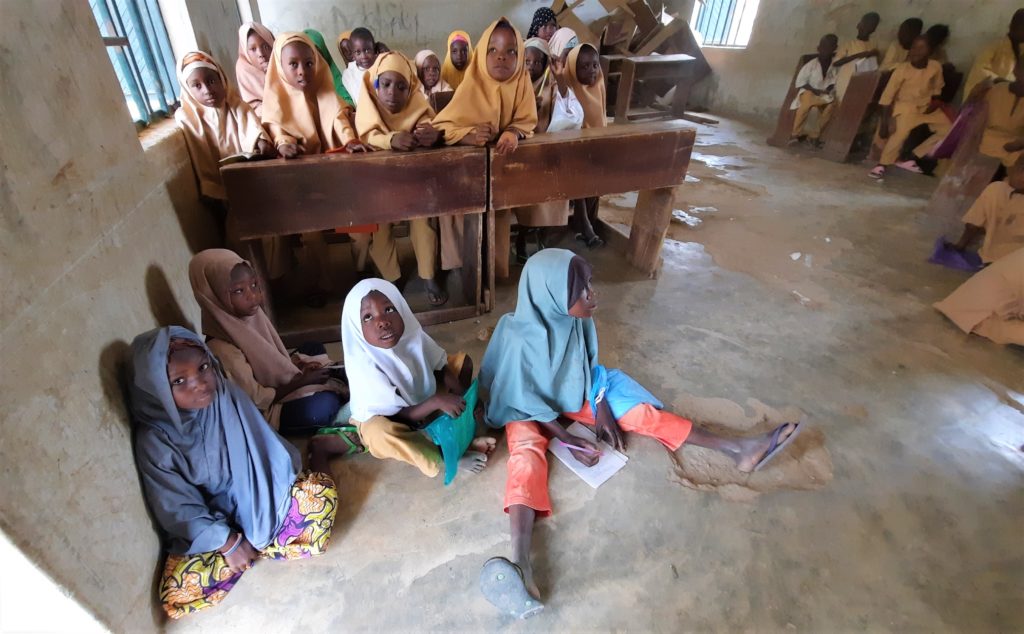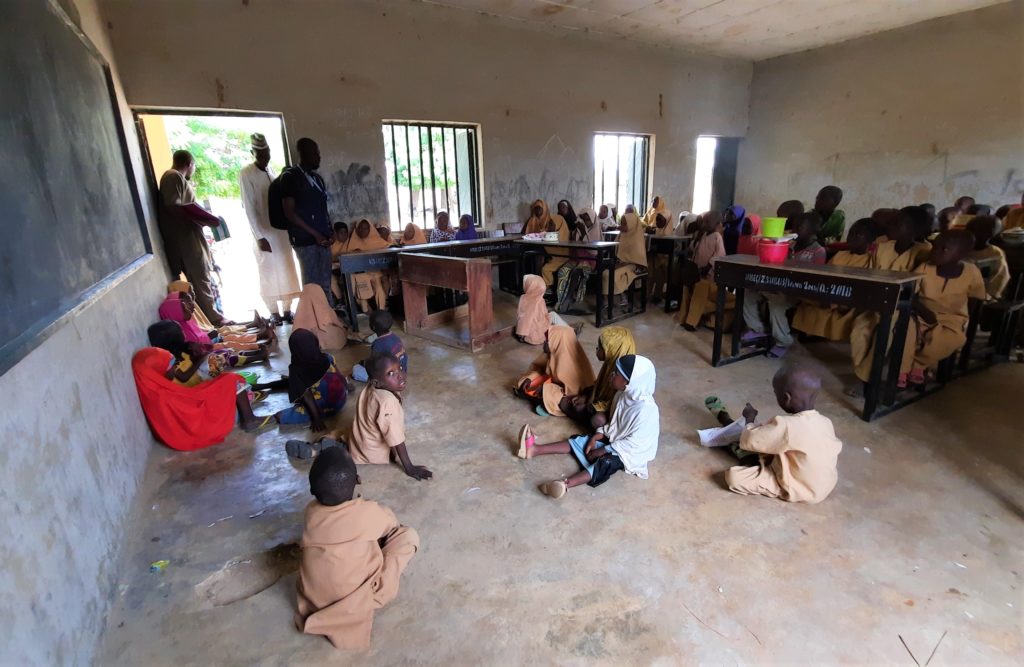 Shut down by terrorists
As people abandon their communities because of intolerable terror attacks, the schools in these communities are also shutting down — having neither students who may attend classes nor teachers available to take them. And then there are other places where the authorities have stopped posting teachers because of the security risks.
In the Shinaka District of Goronyo, Sokoto State, it is estimated that close to 30 schools in remote areas have been forced to close in these circumstances. Except for GSSS Gundumi and Ahmad Mu'azu School, the rest are said to be primary schools. The pupils in these villages are mostly out-of-school because of the distance between there and the nearest active learning facilities. In March, some of the teachers from the affected schools joined Shinaka Model Primary School at the district headquarters.
"They transferred us here when the attacks became too much," said Shuaibu Liman. He and Sa'adu Garba have been teaching for 10 years, in Kamitau and Gundumi respectively, but this is the first time they will be assigned to a different school for security reasons. 
Garba Bello, principal of GSS Shinaka, confirmed that schools in Dan Tasakko, Gadon Mata, Kamitau, Malafaru, and about eight other surrounding villages have been closed, some for over two years. "Schools are shut down because the parents are afraid to send their children. Children are moving on the streets. No education. No parent to take care of them," he said. He added that, with the security situation spiralling out of control, the West Africa Examination Council (WAEC) almost did not conduct examinations in Shinaka last year. 
"But this year, the situation is becoming worse… And the worst part is if they kidnap a person today, tomorrow they will kidnap someone else. They will not even fear that someone will take action."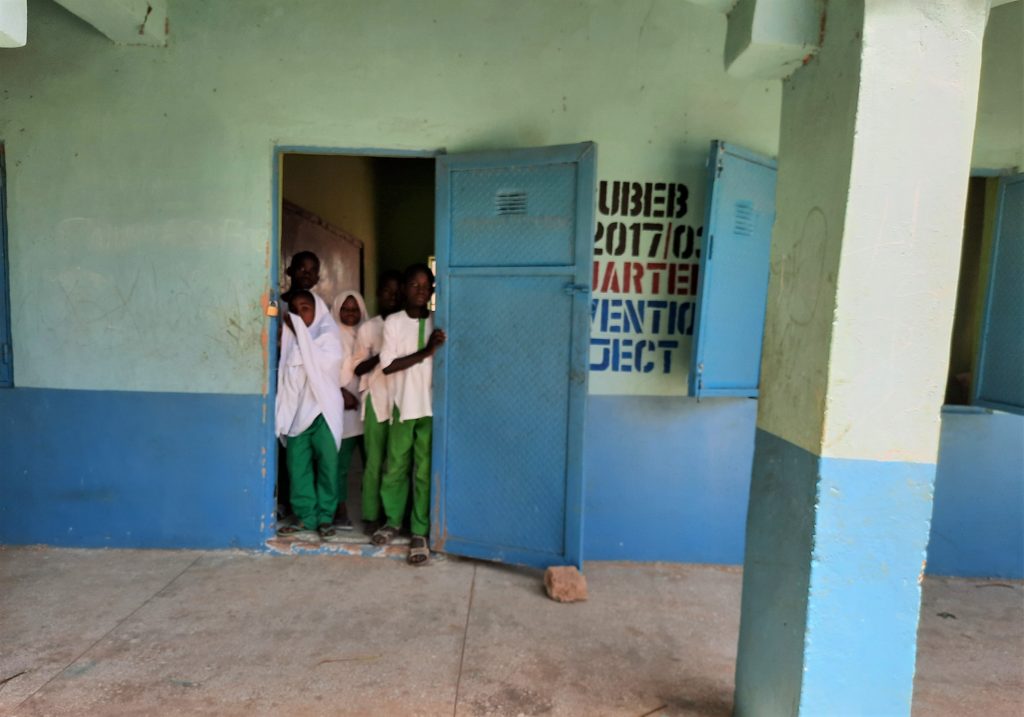 ---
Please note that all interviews in this report were conducted in June 2021. 
---
Support Our Journalism
There are millions of ordinary people affected by conflict in Africa whose stories are missing in the mainstream media. HumAngle is determined to tell those challenging and under-reported stories, hoping that the people impacted by these conflicts will find the safety and security they deserve.
To ensure that we continue to provide public service coverage, we have a small favour to ask you. We want you to be part of our journalistic endeavour by contributing a token to us.
Your donation will further promote a robust, free, and independent media.
Donate Here