Development
Features
News
Kano's Unlit Streets Fast Becoming Den For Criminals
Criminal activities are on the rise in Kano State, Northwest Nigeria, due to the darkness occasioned by the turning off of hundreds of street lights that once brightened the state.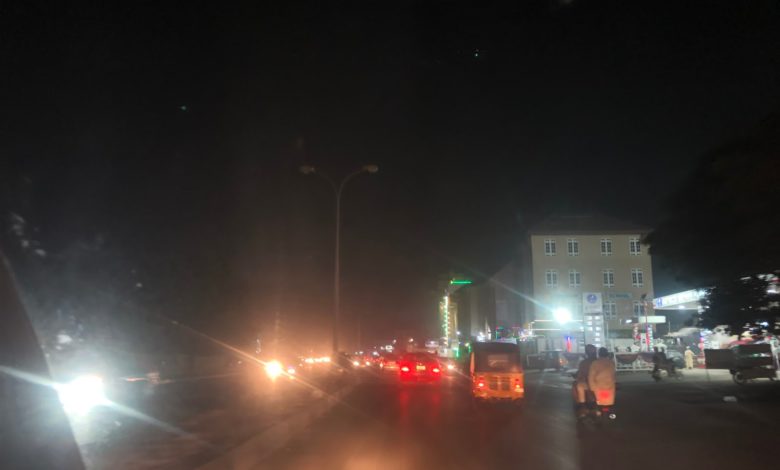 A recently married Mallam Hussaini was riding his motorcycle from Kano State's popular Kwari textile market when he was stopped by a tall man dressed in black, as he was passing through an underpass in Kofar Kabuga. He couldn't see the man's face or distinguish his clothes, but he assumed he was a policeman and, therefore, slowed down to hear why he had been pulled over. He was eager to get home because his bride had already bombarded him with missed calls after he was held up by a traffic jam near Bakin Asibiti.
Two other teenagers stormed the scene as he pressed the brake paddle with his right leg while attempting to support the weight of the motorcycle with his left. "Bring out your phone and hand it to us," one of them said in a hoarse voice that had obviously experienced changes due to the effects of hard drugs. The first man was in front, his face as dark as his clothes, blocking Hussaini's escape, while the other threatened him with a small dagger. 
Knowing he did not have the slightest chance of escape, Hussaini reached into his side pocket and handed them his fairly used Infinix Note 10, which he had purchased at N90,000 about two months before the encounter. "Can I pay for my sim card?" he inquired, attempting to bargain for what he considered the device's most valuable component, as many people in the state have resorted to paying ransom for what is rightfully theirs. They call it "swapping" and it has become a new slang among phone snatchers. 
"Get lost!" exclaimed a member of the gang, forcing Hussaini to flee for his life and return to his bride with no physical injuries but, of course, emotionally unstable.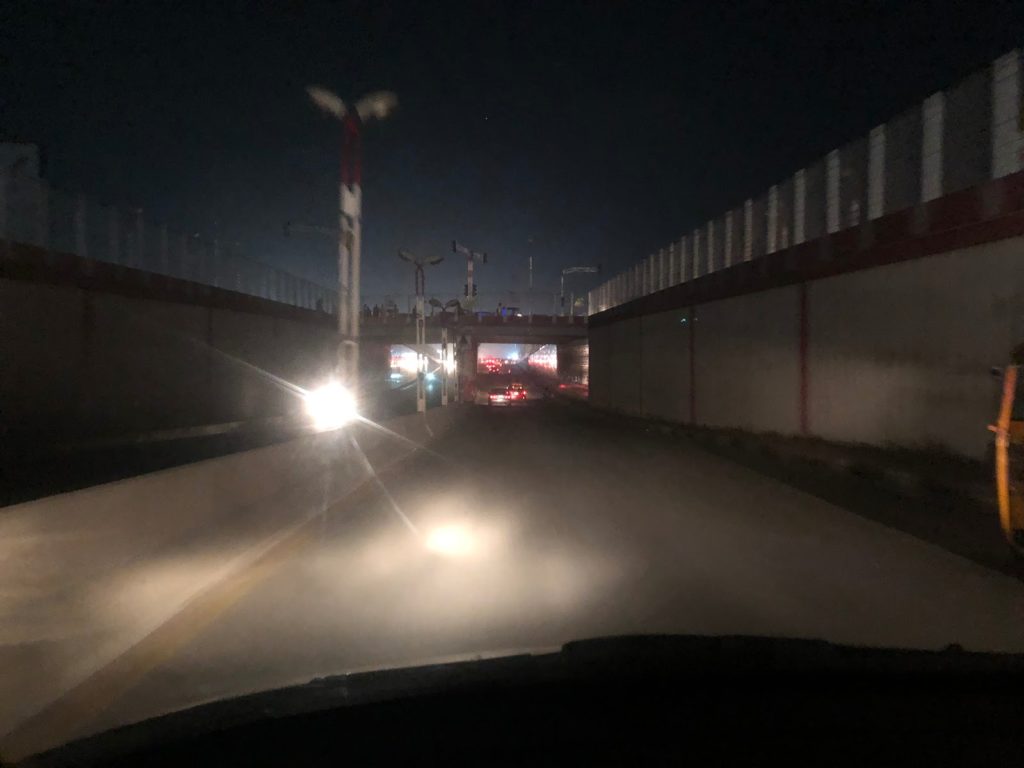 Not all victims of phone snatching have the same luck as Hussaini, who was not physically assaulted. Despite losing some irrecoverable data, such as pictures and videos of his family and friends that he had not uploaded to any online repository, he admitted, "I was able to run for my life with no scratch on my skin." However, he is still attempting to recover some memorial photographs he took during his wedding, as well as bride-groom selfies that he regards as a "local honeymoon."
Abdussamad Ahmad's story is, however, different. He was stabbed in the early morning hours near the same spot, just as his phone was about to be confiscated. The robbers approached him from behind, stabbed him, and fled with his phone, which he uses to access social media platforms as a rising influencer. "It was traumatic," he said as he sat up in his sick bed after being rushed to a Kano hospital emergency unit. His mother was especially troubled. He is the eldest son, which, he said, added to his emotional instability. 
Ahmad spent several days recovering from an injury to his right hand. It was clear how much the encounter affected him when he recounted his experience. One of the thugs, who later sought his forgiveness, left him speechless. He lost faith in strangers.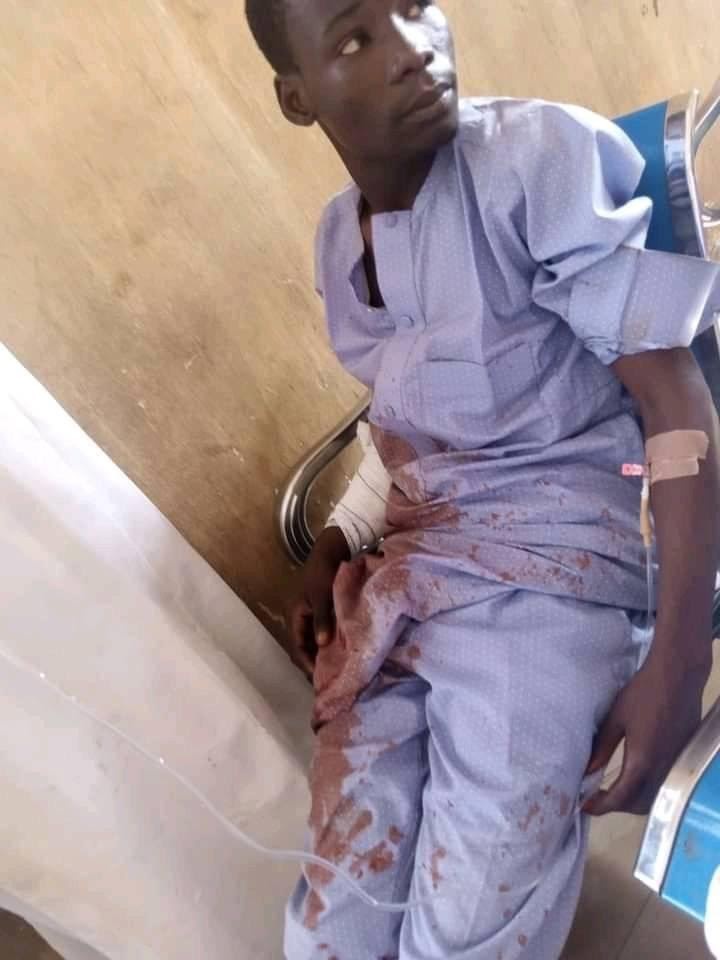 On Facebook, Kabiru Garba described how his phone was also snatched while he stood outside his front door. According to him, the snatchers did not even ask him to hand over the phone, instead, they began beating him before seizing it. Then they fled, leaving him with bruises. 
Khadija faced the same fate as her brother posted about her encounter with the robbers. They stabbed her in the neck with a knife. "So they don't mind ending someone's life because of a phone?" he asked, clearly saddened by the incident.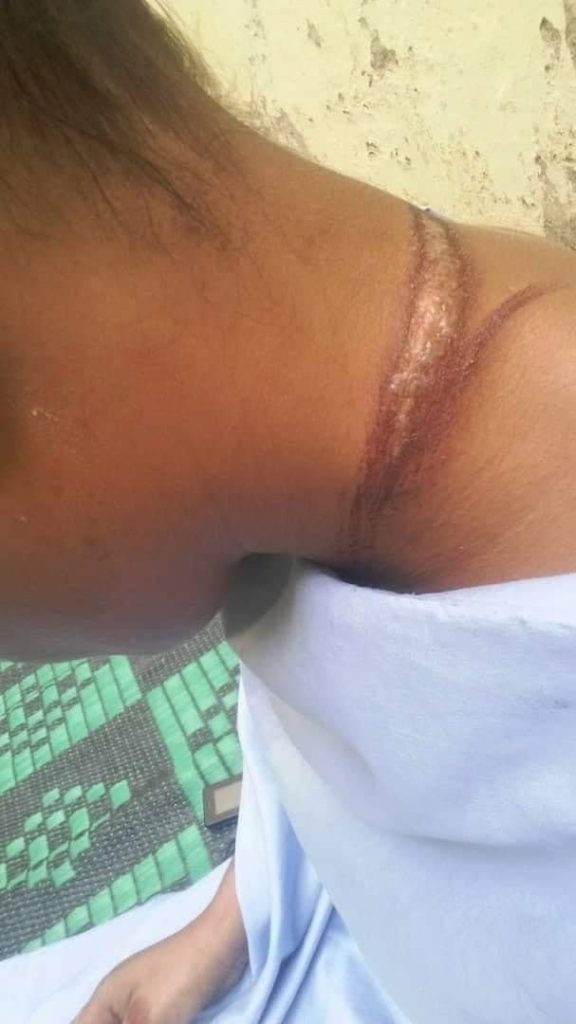 All of these victims have one thing in common: They were all attacked in the dark. Although there have been reports of phone snatchers attacking victims in broad daylight, particularly at Kwari-Plaza and Kofar Danagundi, the thugs are said to have moved in large numbers to overpower a few police personnel deployed to resist them. Most cases were reported to have happened in darkness. 
Kano State is steadily becoming a haven for criminals seeking to instil terror. They move in dozens where they believe they may be overpowered. However, during the night, or when there is no movement, operations are carried out by a single person wielding a weapon, most commonly knives and daggers. And because Kano's roads have devolved into a minefield of potholes, an unlucky driver is unable to flee when confronted, as even the slowest movement is equivalent to a rollercoaster ride.
Lurking in the dark
Phone snatchers are on the rise in Kano State, no thanks to the darkness caused by the turning off of the hundred street lights that used to brighten some parts of the state. Several roads are now in darkness despite the fact that millions of naira are being spent on a monthly basis. 
Residents in Jakara, for example, claim that it has been more than four years since the street lights have functioned. However, the state government continues to spend money on the upkeep of, and fuelling the generators that power the ghost street lights. According to the former managing director of the agency in charge of street light maintenance, Engr. Abdullahi Garba Ramat, no less than N200 million is spent each month on their maintenance. Phone snatchers are now taking advantage of the opportunity to lurk in the shadows and pounce on their victims. 
"Police had to be deployed at the Kofar Ruwa underpass before the snatchers left," said Sadik Ghali, who witnessed the snatchers' nefarious activities at the underpass linking Kano city with various villages through overpopulated Kurna. "It was simple for them to carry out operations because the street lights were not always on," he added. "If there is light, it is difficult for them to operate," a man who preferred anonymity said on a local radio show. According to him, phone snatchers are gradually evolving into full-fledged robbers. They steal and rob people's properties, particularly on popular roads such as Kabuga, Danagundi, Dorayi, BUK road, Obasanjo Road, and others. 
"There was a time when we were praying and saw six people approaching us; we didn't realise they were carrying weapons until they got close." However, it was too late. "My finger was severed, and the other victim's veins were damaged," said another interviewee who didn't mention his name, narrating how people in darkness could be faced with similar fate. 
The administration of Senator Rabi'u Kwankwaso, former governor of Kano state, procured 149 automatic electric generators to power street lights in Kano state between 2011 to 2015. After two years of Governor Abdullahi Umar Ganduje's administration, the majority of them stopped working in 2017. According to Shehu Muhammd Rabi'u, the leader of Kano state vigilante groups, this allowed criminals to operate with minimal challenges. "Whenever there is no light, they hide behind the darkness and commit crimes," he explained. He does, however, encourage people to contribute among themselves where the government's flaws are obvious. 
The Kano State government, on the other hand, has blamed the vandals' actions on the inactivity of the power generators. Engineer Hadiza Ahmed Tukur, the head of Kano State Urban Beautification and Landscaping Agency, responsible for the management of the street lights, stated that the Kano State government is doing everything possible to light the roads, but vandals are making the job much more difficult. 
Alarming numbers 
In September 2021, the Kano State police command announced, in a radio program, that it had apprehended over 600 phone snatchers using over 300 different weapons in the previous two quarters. "While this statistics may be scary, what is more worrisome is that the phone snatchers are still on the streets," said Misbahu El-Hamza, a Kano resident. 
Everyday, phone snatchers are being arrested and their pictures posted on social media, but people believe the punishment is so light that they return to their nefarious activities once they are released. "If these nefarious activities are to be confronted, stringent punishment is required," said Gausullahi Buhari, who appeared angry as he spoke.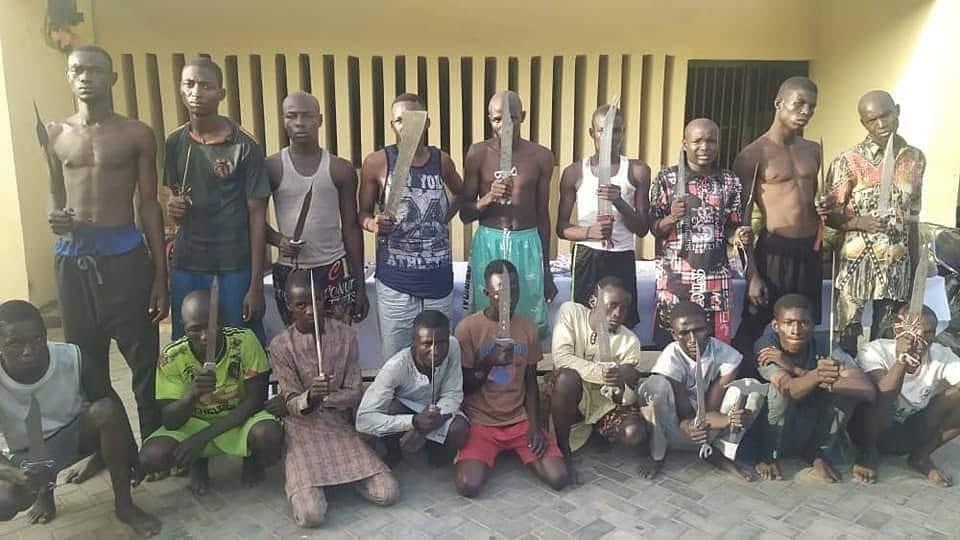 He pointed out that the criminals kill and injure many people, and this goes unreported. Phone snatchers sometimes commit such acts in public. 
According to El-Hamza, there are reports that women no longer go to markets with their phones. The consequences could be as severe as those described in Khadija's story above. 
Multiple genesis
The Kano State government has blamed action films for influencing young viewers who find criminal scenes appealing and try to imitate them. After the popular online series A Duniya was accused of having a negative influence on young people, the state censorship board recently banned showing kidnapping and phone snatching scenes in any Hausa Kannywood film. 
Shehu Sani, an academic in Kano State, on the other hand, believes that politicians should be held responsible for encouraging criminal activities. They use the youths during elections and then abandon them until the next election cycle, he said. "The lack of street lights has only added insult to injury," he explained. Kano State, he claimed, has shifted from "a centre of commerce to a centre of snatching."
Others again attribute it to the difficult economic condition. According to them, criminal activity is prevalent in areas where people do not have a source of livelihood.
Nasiru Abubakar Lion, a member of a self-appointed vigilante group locally known as Yan Kwamiti in Kano Municipal area, said that after realizing that criminals hide in the darkness at night, they collaborated with houses powered by solar energy to install electric bulbs to illuminate some areas. This, according to him, deters criminals who primarily operate at night. 
How can the menace be curbed?
"Since the government has stopped turning on the street lights, we have devised a new strategy of installing electric bulbs in the darkest areas. We connect them to houses that have an uninterrupted power supply," Lion explained.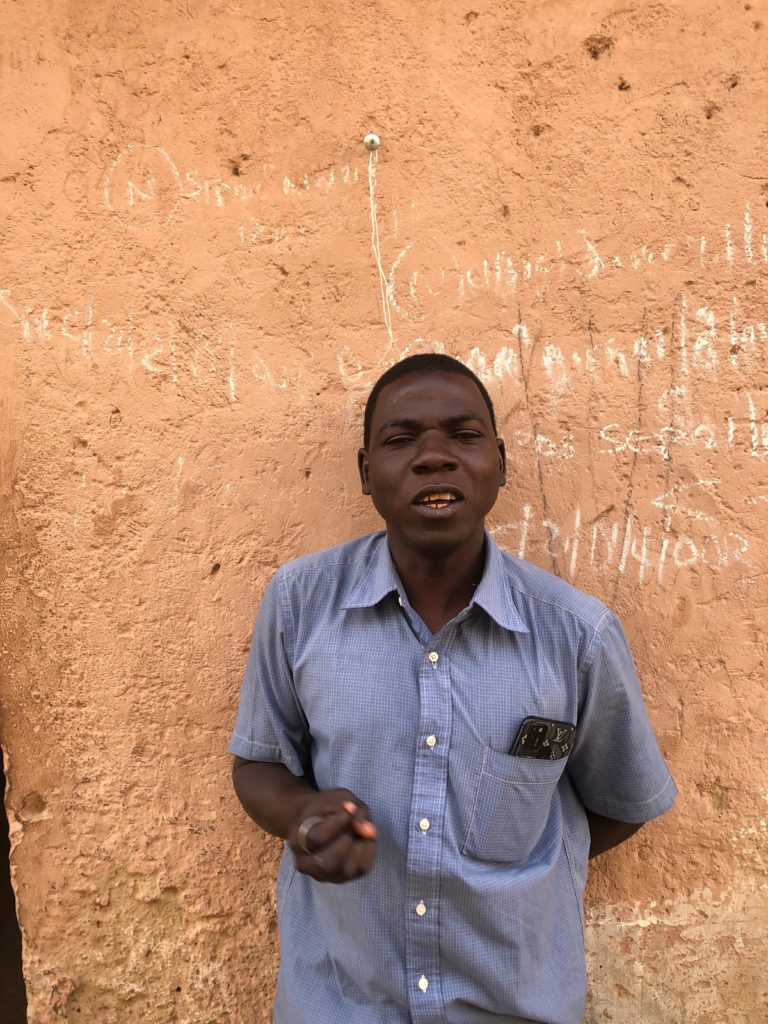 Nasiru Lion advised other areas experiencing the surge in criminality to use the same strategy in areas where darkness put passers-by in danger. 
"There is also a need for special vigilante groups in high-risk areas," he said. 
He also advocated for the conversion of some known criminals into vigilante members in order for them to get little monthly stipends, as many of them are engaging in criminal activities due to a lack of employment. 
"Some of them simply require a little attention. They must be accommodated and recognised as valuable members of society. This alone has the potential to transform them from criminals to useful members of society," he said.
---
Support Our Journalism
There are millions of ordinary people affected by conflict in Africa whose stories are missing in the mainstream media. HumAngle is determined to tell those challenging and under-reported stories, hoping that the people impacted by these conflicts will find the safety and security they deserve.
To ensure that we continue to provide public service coverage, we have a small favour to ask you. We want you to be part of our journalistic endeavour by contributing a token to us.
Your donation will further promote a robust, free, and independent media.
Donate Here