Displacement & Migration
Featured
Features
News
'Extraordinary Kindness' As Displaced Nigerians Find Solace In Benin Republic
The killings and reprisals in the Yewa North axis of Ogun State, Southwest Nigeria, have forced many displaced Nigerians to move to neighbouring Benin Republic. Our reporter visited to observe what life is like for refugees in the Francophone country.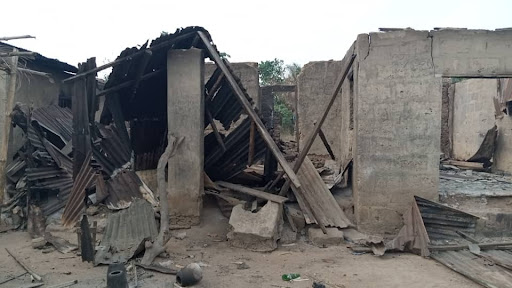 Mulero Asani sat quietly under a tree when this reporter visited Asa, one of the communities recently affected by bloody farmers-herders conflicts in the Yewa axis of Ogun State. Apparently tired, her brown skin appeared grey and her face was gaunt.
Upon seeing our reporter, her eyes fell, expecting to hear gunshots. Her experience with the herders who invaded Asa community on Feb. 14 left her depressed as she continued to live in panic.
"I have been in Asa for over 40 years, carrying out my farming business," she said. "This community also hosts some herders who for years did not put our mind to rest. They allow their cattle to eat our farms and they fight us anytime we confront them. There have been a series of killings and kidnappings on farms but we kept enduring."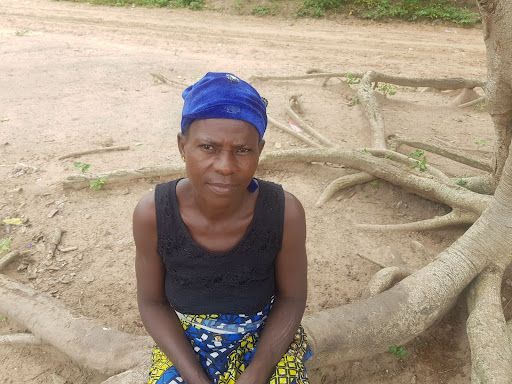 She told HumAngle that despite efforts to attract government attention at the early stage of the brutal killings in their community, authorities did not attend to their plights. The crisis which started slowly later developed into reprisal killings in many communities in Yewa, Southwest Nigeria.
Residents say the last four years have been marred with the invasions of farmlands by armed herders who often attack at night. Some of the communities affected in the area are Oja-Odan, Asa, Ebute-Igbooro, Owode-Ketu, Imeko, Egua, Ijoun, and Agbon-Ojodu. 
HumAngle earlier reported how killings and reprisal have remained persistent in the communities. The recent escalation has, however, forced many villagers to take refuge in the neighbouring Benin Republic. 
"The criminal herders came at midnight. They were shooting sporadically and burnt many houses in Asa. People were burnt in their houses but lucky families escaped. We ran to the Benin Republic for safety. If not for Benin Republic authorities, the criminal herders would have succeeded in ruining the entire Yewa land," Asani recounted.
The journey to Benin
Like Asa, residents of other affected communities like Oja-Odan, Ebute-Igbooro, Owode-Ketu, Imeko, Egua, Ijoun, and Agbon-Ojodu also left their homes for the neighbouring country for safety. Mostly without food and water, they trekked for days during the life-threatening journey.
Oluyeni Rita, a petty trader, narrated a sorrowful tale of how her husband, a farmer, was killed. "I wonder how I survived the perilous journey from Egua in Yewa to Eguelou in the Benin Republic. I feel bad anytime I remember the criminal activities of the herders. My husband was burnt in the house and could not recover anything," she said.
"I joined others running for safety and I have not returned to Nigeria since February. Till today, the memories of my journey to this place linger in my head. Leaving Nigeria to find solace in the Benin Republic was the best decision  in the face of killings."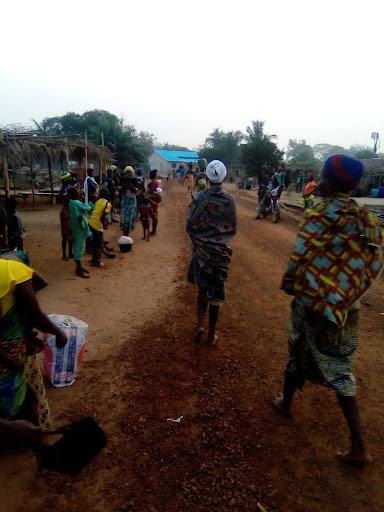 Many told HumAngle they were escorted out of Nigeria to the neighbouring country by Benin's Republican Police whose officers assured them of safety and took them to their station in Igana.
Amidst all of these, the Nigerian government had wrongly claimed in early March that no citizen of Ogun State was displaced. The Director of the Consular Department, Ministry of Foreign Affairs, Bolaji Akinremi, said, "Our mission visited the villages mentioned and met with rulers, but was told that those who came as a result of the crisis had returned after a few days."
This version of the events was debunked by the Nigerian Red Cross Society in late March. An official of the humanitarian group, Oluwole Aboyade, noted that "it is just unfortunate that the government knows the truth but is trying to play politics with human lives. Anybody can go to Benin Republic, we have been there to give them [displaced Ogun people] clothes, and other essentials."
"We have been to the palace of the king of Eguelou in Benin Republic. We met with the councillor of Iganna in Benin Republic. These are the people who accommodated the refugees. Our Nigerian citizens are there sleeping in mosques, public areas and other places. They were displaced by herders and there is no food for them and all their means of livelihood have been lost but, in the Benin Republic, they gave them food for a limited period of time thinking that the Nigerian government will come to their aid," Aboyade said.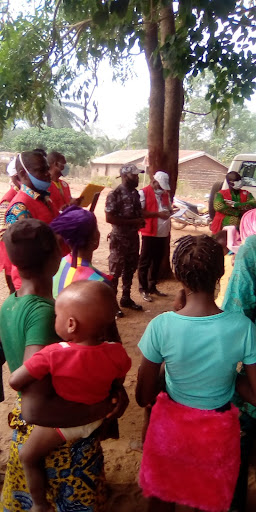 Also, a publication of the communal communication unit of the Francophone country, PANA, revealed that 4,477 people, displaced by Nigeria's communal violence, arrived in a border community located about 100 km from Cotonou, Benin Republic. The mayor, Adebayo Simon Dina, said the people, 2,163 men and 2,314 women, took refuge in the various communities in the Benin Republic.
Dina said they were welcomed by the authorities who assured them of the arrangements made for their safety and offered them better living conditions. 
HumAngle visited the neighbouring country last week on a fact-finding mission and our findings revealed the kindness bestowed on displaced Nigerians by the host communities.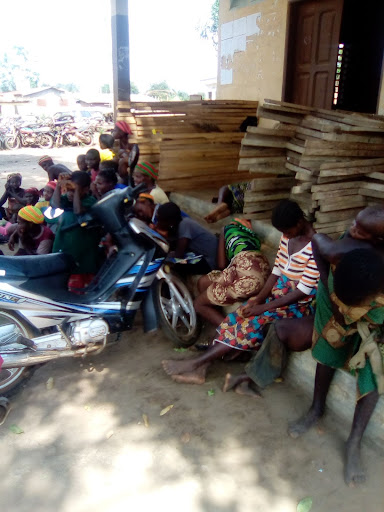 'Extraordinary kindness' 
The road to Eguelou in the Benin Republic was bumpy and dusty. It looked like a metaphorical graveyard with no sight of human habitation. After over two hours on a motorcycle, our reporter saw an iron bar that demarcates the unmanned border between Nigeria and the Francophone country.
Oladekan Ruth, one of the women displaced from Asa, sat hopelessly with pap leaves used to wrap food in her hands. The leaves in Nigeria are used for boiling food such as beans pudding (moi-moi) and beans (adalu), and for wrapping food such as locust beans (iru), ofada rice, pounded yam (iyan), ekuru (beans pudding without pepper), pap (eko), and so on.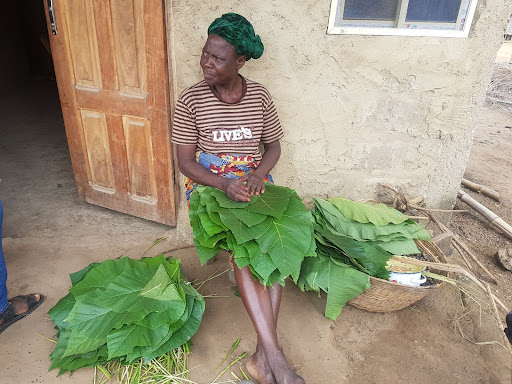 For Ruth, the future is unknown. She shared her willingness to return to Asa but was scared that the armed herders could raid her house again. She has started making pap for sale with the support of locals in her 'new home'.
"I fled Asa village to Eguelou after the Feb. 14 attack and I have since been living here. Even if I want to go back, I have no place to stay because my house was burnt down. The government of Benin Republic accepted us and told their people to accommodate. They gave us food and even provided clothes for us. This is the only place I feel safe," she said.
"We kept running and many children got injured. Some people forgot their children and it took them days to find them. More than 2,000 people were accommodated in Eguelou and many others in Igana. People were sleeping in mosques and churches."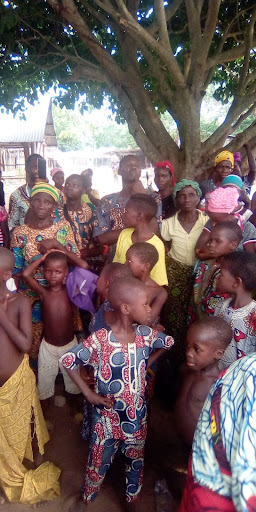 "Nobody could return to Nigeria to pass nights until after one month. Even now, many of us are still here. Others go in the morning and return here at night. I currently do pap business here. Those accommodating  me gave me money to start the business and they provided me with pots and other things needed to make my work easy," Ruth continued.
HumAngle learnt that the National Civil Protection Agency, the Beninese Agency for Integrated Border Management, UN Children's Fund (UNICEF), Police, Departmental Directorates of Health and Social Affairs, among other organisations visited the displaced persons.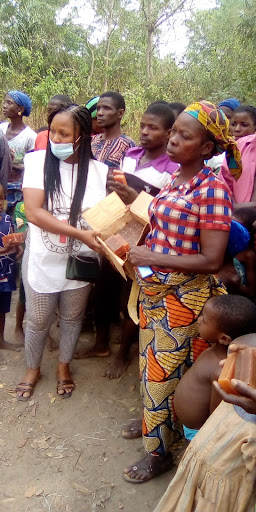 Corroborating Ruth's account, a secondary school teacher in Benin Republic, Osabuyi Femi, told our reporter why they accepted the refugees. "Since we are living at the borders, we are one. We created rooms and even called our police to ensure that criminals do not invade our town too."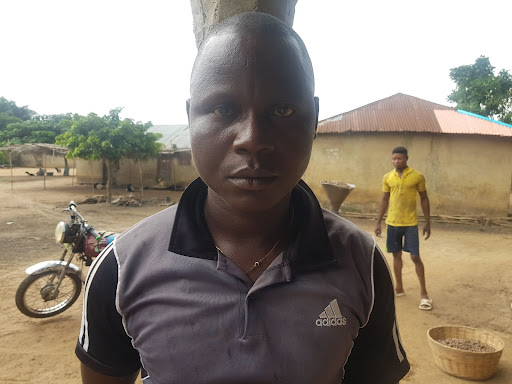 A secondary school teacher in Benin Republic, Osabuyi Femi. Photo: Adejumo Kabir/HumAngle.
"We have close to 5,000 people who came here and it took us two weeks to document their names. We submitted the names to the police in Igana for the provision of maximum security on us. We kept our officers at the borders. They spent several weeks here and several agencies provided them with food and other basic amenities needed."
This newspaper reached out to Igana Police Station for comments and also to obtain the list of refugees who ran to Benin Republic for survival but the Divisional Police Officer (DPO), identified as Jorome, was not available.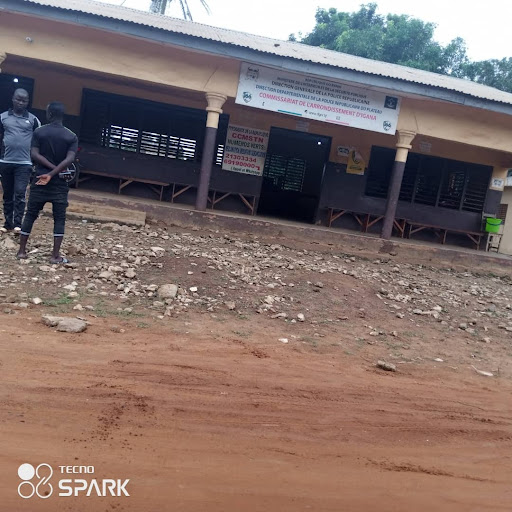 Man accommodates 'over 50 refugees'
HumAngle learnt that one of the chiefs in Igana, Usman Mulaih, admitted over 50 refugees to his two houses. While one of the houses has nine rooms, the other has 11. HumAngle gathered that for two months, the philanthropist took charge of the welfare of the refugees.
The chief told our reporter that he sacrificed his homes for the refugees because of the love he has for "Nigerians whom he had in the past done farming business with. I know some of them and we've had the need to farm together at the border. I saw some of them displaced and the best thing for me to do was accommodate them."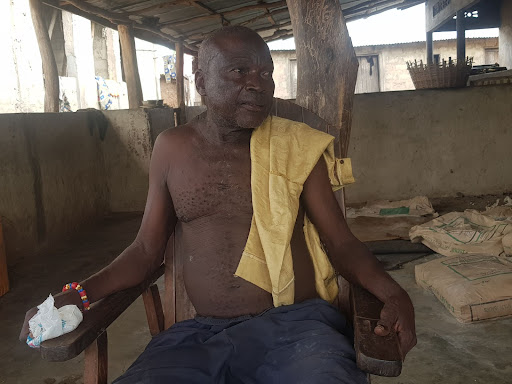 "I accommodated more than 50 people in my house. I was feeding them and providing their needs. I admitted them into my house to save them from suffering. They came with fear and anxiety. In fact, I took some of them to hospital and pleaded with them not to over-stress their brain over their burnt properties in Nigeria," Mulaih said.
"Some of the people who came to my house for safety ended up as my daughter's friends. Many of them went back to Nigeria after spending more than a month here. Some of them go to their villages in Ebute-Igbooro, Owode-Ketu, Imeko, Egua, Ijoun, and Agbon-Ojodu in the morning and return here at night. I heard those who are fully back in Nigeria are sleeping outside because they have no houses again. But their loads are still kept in my house."
Many Nigerians who spoke to us also said they were in search of land to build homes and start new lives in the Benin Republic.
Giving birth in Benin Republic
HumAngle learnt that some of the displaced women who were pregnant gave birth at the government hospital in the Francophone country. Aside from the pregnant women, many sick persons were also treated for free at the public health facility.
Our reporter visited Centre De Sante Hospital in Igana and was shown the record of some of the pregnant women. The Matron, Adeoun Catheuine, said they helped with the delivery of three girls and a boy.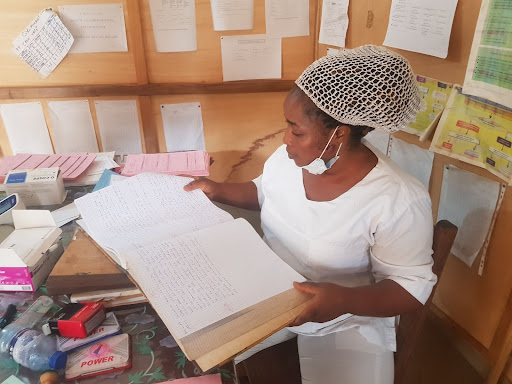 "We helped with the delivery of four babies. Three of the displaced women gave birth to girls and one of them gave birth to a male child. Since they were displaced persons, it was difficult for us to trace their husbands but after some days, their husbands came. We already did all that was expected of us.  We had a case that the husband could pay but we still discharged the woman."
"We got the babies' clothes and some of our people in Igana also supported them with what they have. That was when I cherished myself most as a nurse. Some people fell sick because of depression, so we gave them drugs and counselled them. We directed them to the pharmacy to get the ones we didn't have and to the glory of God, lives were saved," she narrated.
HumAngle also learnt that children were treated for free.
The Counsellor of Igana community, Osabuyi Anthony, said, "Those who left Nigeria to this place were nearly 5,000. We got the support of different groups that brought clothes, food, water, and other valuables for them. Not that the criminal herders do not make attempts to disrupt our farms too but we have security operatives who are quick to send them away anytime we notice suspicious moves."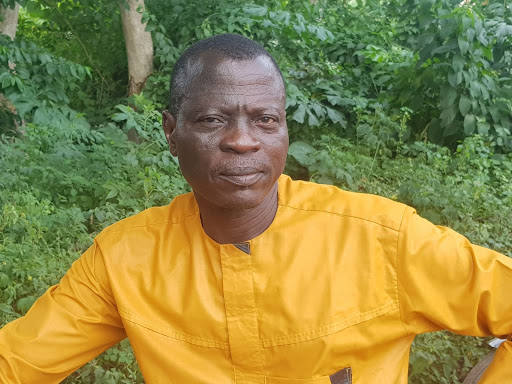 The 'scary' statistics
According to the United Nations High Commission for Refugees (UNHCR), Nigeria has over 2.1 million Internally Displaced People, scattered across Niger, Chad, Cameroon, and the Benin Republic. The commission in April raised alarm over the rising cases of displacement in Nigeria caused by escalating insecurity.
The UNHCR Representative in Nigeria, Chansa Kapaya, who spoke at the launch of the Zakat Fund in Abuja, was quoted saying, "We are witnessing a growing level of internal displacement within Nigeria." She said "as the displacement situation increases, so too does the willingness and generosity of Nigerians to respond."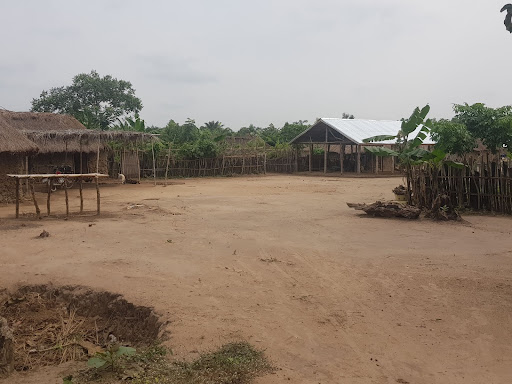 The commission also called on the Nigerian authorities to heed to the concerns of IDPs in the country.
To find a lasting solution to the menace in Yewa, the Ogun state government in late Feb., inaugurated a 20-man Peacekeeping Committee on Farmers-Herders Conflict. Governor Dapo Abiodun said then that relief items would be given to all farmers and herders affected in the previous clashes. Months later, many displaced persons told our reporter that the government refused to acknowledge their grievances. 
The chairman of the committee, Kehinde Oladele, did not respond to calls and text messages seeking his comments on our findings.
---
Support Our Journalism
There are millions of ordinary people affected by conflict in Africa whose stories are missing in the mainstream media. HumAngle is determined to tell those challenging and under-reported stories, hoping that the people impacted by these conflicts will find the safety and security they deserve.
To ensure that we continue to provide public service coverage, we have a small favour to ask you. We want you to be part of our journalistic endeavour by contributing a token to us.
Your donation will further promote a robust, free, and independent media.
Donate Here