Featured
Features
Humanitarian Crises
News
Abuja Communities Sacrifice Infants To Deity: A Home Comes To The Rescue
While many believe that the killing of babies, especially twins and triplets, because of traditional beliefs is archaic and something of the past, communities in Nigeria's capital, Abuja, still sacrifice newborns to supposedly rid themselves of 'calamity.'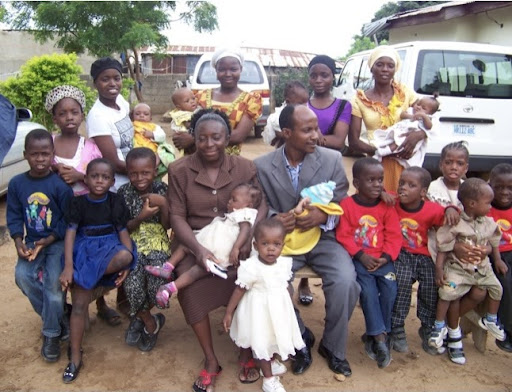 Oluwafunmilayo was already poisoned, starved of breastmilk, and left for dead by her parents when a couple, Olusola and Chinwe Stevens, rescued her and her twin sister.
Olufunmilayo's situation was due to a traditional belief by natives of Bassa-Komo, Gbariyamma, and Ganagana across Abaji, Gwagwalada, Kuje, and Kwali area councils in Abuja, that the birthing of twins, triplets, and other multiple births are evil and a bad omen.
Olusola Stevens, who is a mission pastor, told HumAngle that one of the struggles he and his wife faced when they rescued Oluwafunmilayo was not having enough information about the infanticide practices in these communities.
At first, they were told that it was the 'gods' who were taking the babies, later on, the natives claimed that their deities manipulated the elderly men to kill the children. But when Stevens rescued Oluwafunmilayo and her twin sister, he found out something different.
"We gave her baby formula. We kept feeding her but she was not gaining weight. We took her to the hospital and she got admitted but nothing changed," he said.
Little did he know that she and other babies were being poisoned with harmful herbal concoctions and starved of breast milk.
"She was still breathing, but when we touched her body she didn't respond, she wasn't stooling. We had to take her back to the hospital and even the doctors were confused. They kept wondering what was wrong," he added.
Oluwafunmilayo did not make it.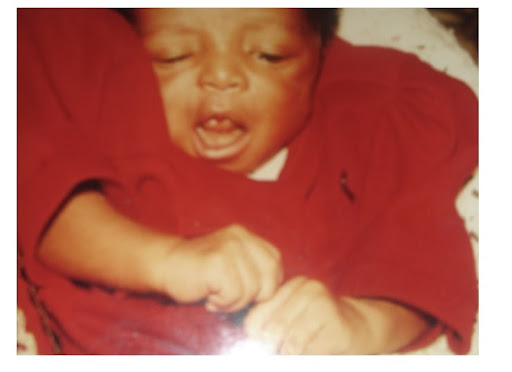 In Nigeria's capital, infanticide is still very much alive.

Kpago, Gulida, Tsoho-Kaida, Dako, Jabili, Wuranbi, Dodo, Sadaba, Gwari I and II, Keru, Dawaki, and Lapa are some of the 67 communities that sacrifice not only multiple-birth infants but babies who are born after twins, those with 'deformities,' and albinos to appease gods and to purify their homes and locality.
Those who grow the upper teeth before the lower ones, and babies whose mothers die during delivery or even while nursing them, are also not spared because they are assumed to be evil.
The uncovering
In mid-1995, through a church planting mission, an affiliate of the Christian Missionary Foundation was approached by a mother to help rescue her baby, her third consecutive child arranged to be killed as a sacrifice to the local deity.
That was the first rescued child, named Aishat Ruth Garba. 
An indigene of the Bassa community who wanted to be referred to as just Daniel, told HumAngle that before the missionaries' intervention, the birthing of twins, triplets, and albinos was odd to them. Since single births were the usual thing, they viewed unfamiliar births as eerie. 
Daniel, also a missionary, said that it was later on that a kind of law was established that women who gave birth to these peculiar children must submit them to be sacrificed to a deity for a bountiful harvest and so the 'bad omen' does not return again.
"At first, if a set of twins or triplets are born, a masquerade comes to take them away, but now they make a shrine and kill the children in secret so missionary priests like us don't notice," he said.
The Bassa indigene said when the masquerades, referred to as 'Putoci', present themselves, the women, including mothers of the babies, go into hiding. These masquerades then pick the babies and poison them with a herbal concoction.
The shrines are usually built on house walls where twins or triplets are birthed. If twins were sacrificed the altar carries two idols, and when it is triplets the altar carries three idols. This is so the children stay away from the families and never return to the communities.
Then there is the case of children whose mothers die while giving birth or nursing them. When preparing the corpse for burial, the babies, alive and wailing, are wrapped around the dead mother and buried together. 
"They say that the baby killed the mother, therefore he or she must die," Daniel said.
Parents to many children
Born and raised in Osogbo, Osun State, Southwest Nigeria, Olusola Stevens moved to Abuja in the '90s for missions work. Because his work mostly involved the interior parts of the FCT's area councils (Bwari, Kuje, Abaji, Gwagwalada, and Kwali), he was able to notice something odd.
"Where I grew up we had a lot of people who walked with a limp due to polio or other conditions. But when I first came to work in these communities, there were none despite them having no health care centers," he explained
However, when the mother of Aisha Ruth Garba approached his colleague, to his dismay he found out that these communities did not accommodate children who had any form of defect.
After natives realised that their practices had been revealed, the killings were done secretly and to missionaries who were not perceptive, it seemed to have stopped. Until several years later, in 2004, another mother of an 'evil' baby urged Stevens and his wife to step in.
Ploys and tactics had to be applied for the couple to understand the array of children who had and are to be sacrificed. "We asked them how they coped without clean water and without hospitals, and what the women did when they were about to give birth," he said. 
"They told us that there were old women who took care of that. We asked what would happen if the babies had deformities and had to be taken to the hospital regularly and it seemed like we had hit a nerve," Stevens explained.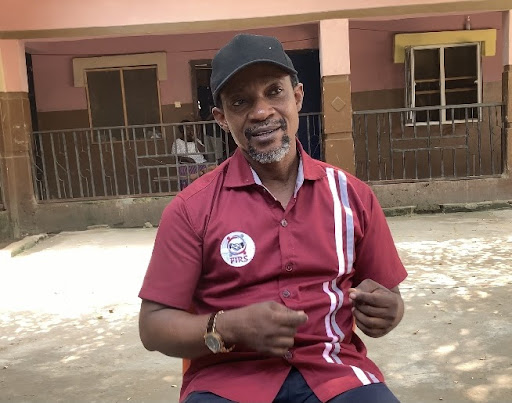 From Oluwafunmilayo, who is just one of the many sets of twins and triplets rescued but eventually lost despite stringent efforts to resuscitate them, it would take Stevens two more years to understand that the 'gods' did not come to siphon the souls of the children themselves.
"In 2007, I met one of my mission leaders who is also a pediatrics doctor, and we did some community outreach. While we were there, we probed the people so we could understand the phenomena of the multiple sets of twins drying up and dying."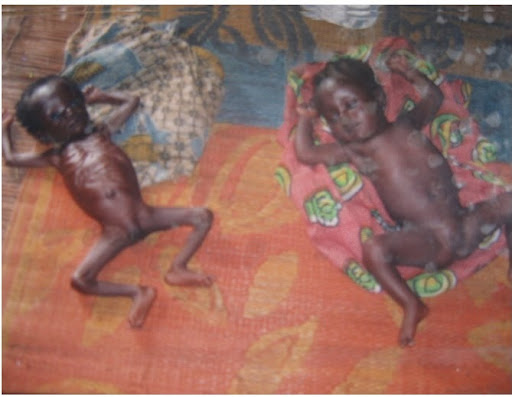 "We separated the men from the women, that was when we found out the truth. The women told us that the spiritual elders made poisonous mixtures and fed them to the babies." 
Despite rescuing the children, taking them under his care, and establishing Vine Heritage Home Foundation (VHHF), a non-governmental organisation that caters to affected children, the challenges he and Chinwe, his wife, face are unending. 
A typical example is their efforts being discredited and they being accused of kidnapping the babies. But the most distressing was when Chinwe had a stroke in 2019 and had to move away from the home to attend to her health.
Although Stevens has only one biological daughter, he is called "Daddy" by more than 165 children. 
The story of Godiya and John*
Godiya, 17, vehemently snatched away from her mother's corpse in 2004, learned about her circumstances at the age of five when her class teacher referred to her as an orphan. Confused and curious, Godiya interrogated the only father figure she knew to tell her why.
At age ten, she would fully understand how she became related to the other children in the home and why babies often appeared overnight. "My mother died when she was not done breastfeeding me and I was meant to be buried alive with her," she said.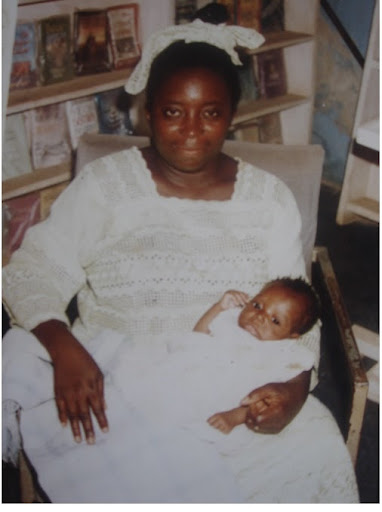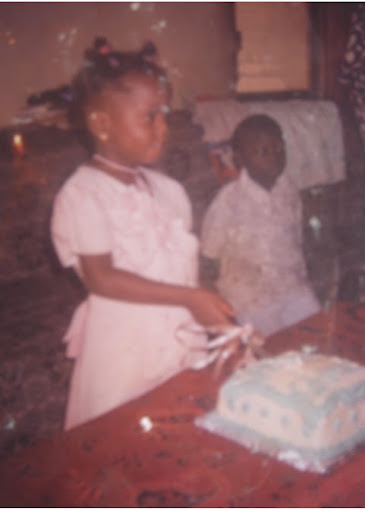 Originally a native of Abaji area council from the Baribari community located across the Gurara River, Godiya's people never came to see her, never asked about her, and insisted she was evil despite other children that came from the same area as her being checked on by their relatives.
Sixteen years after her rescue, a woman with an uncanny resemblance to Godiya approached Stevens and sought to see if her sister was still alive. Annoyed, Godiya refused to see them. 
Godiya told HumAngle that after being coaxed, she met with her sister but she firmly made it known that she was not interested in being reintegrated into a community that would have rather seen her die. "They never came to find me all these years because they didn't want to be associated with an evil child," she said.
Stevens, who visits Godiya's locale, said they still do not have access to clean water, electricity, or hospitals, and have no drive-in road. "You travel on a bike, then hop into a canoe and cross the river, from there you trek."
Godiya is the only child who turned down the call to reunite with her family and still lives at the VHHF. She hopes to study mass communication at Nasarawa State University next year. 
Being aware of her background, Godiya told HumAngle about her interests. "I'd like to become an investigative journalist that looks into rural development and women's reproductive health."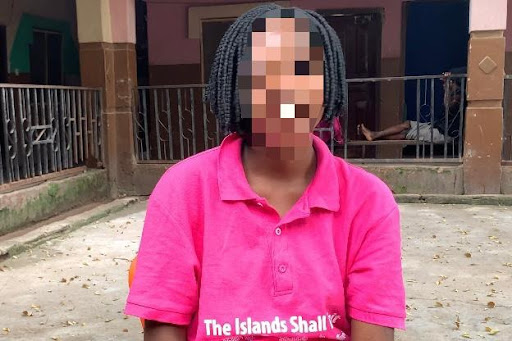 Similarly, John*, whose grandfather was a traditional ruler in the same community as Godiya's, was rescued when his life was endangered following his mother's demise. However, just a few years later, John*'s father who had married a new wife thought it was right to ask for his child.
Stevens, filled with delight, welcomed the proposal and invited John*'s people to come and get him. "We even celebrated with a small party, took pictures, made them sign some papers, and sent them off with good wishes," he said. 
John* was brought back after two weeks.
His father, concerned yet again about the safety of his son, returned John* because despite having eminence in his community, natives became inconsolable by the news of an 'abominable' child being in their midst. 
A home for children who do not need to die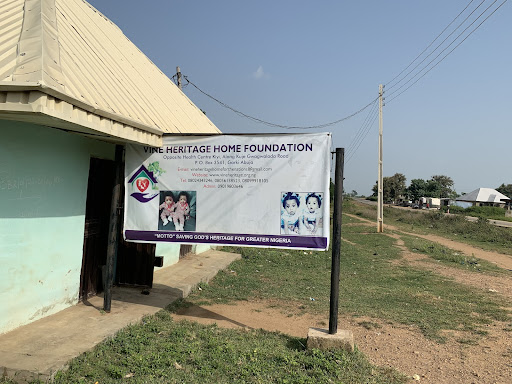 In Dobi-Chikuku, Kuje Area Council, 40km southwest of Abuja, in a compound with bungalows colourfully painted in blue, pink, and purple is Mr and Mrs Stevens' home. These bungalows have several rooms with nurseries for newborns, creches for toddlers, and other rooms for children and teenagers, boys and girls.
This place, known as Vine Heritage Home Foundation (VHHF), currently accommodates 165 rescued children from a week old to 19 years of age. Few have been reintegrated into their communities and some others lost.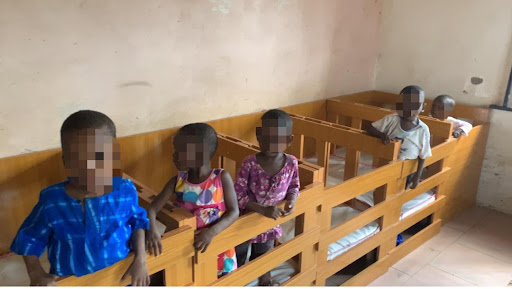 With 35 caretakers, the home does not only save children but also establishes functional maternal care services that provide healthcare to pregnant and nursing mothers as well as infant babies.
Since VHHF does not operate as an orphanage and is not open for adoptions, the number of children kept increasing to the point that Stevens and Chinwe could not handle them on their own.
Seeing that 70 per cent of children in the home are those whose mothers die during childbirth, Stevens and members of his team began a medical outreach not just to give medical help to pregnant women and children but to engage in a medical counsel, where topics of antenatal and postnatal care are discussed. 
In 2013, after a radio interview, Stevens was contacted by an official of Amnesty International, and another program targeted at enlightening and educating local heads was held between 2014 and 2015, covering 10 communities. This resulted in these community members discontinuing the sacrifice even though the idea of living with the children was still resisted.
"It was a welcome development, anything that is said to be tradition is hard to stop completely, so whenever they had categories of these children they called us to take them away." Stevens said.
Following that, a Mobilising Actions Towards the Abolition of Infanticide (MATAI) project was then launched in 2018 and is still ongoing with sponsorship from the European Union (EU) in partnership with ActionAid Nigeria. The MATAI project was set up to contribute to the protection and promotion of the rights of children in Nigeria and to safeguard infants susceptible to being victims of infanticide as well as those who are ostracised at the VHHF.
Despite these efforts, at the time of filing this report, the newest baby in the Home who is just five days old, was rescued with a broken arm due to delivery complications. The baby's mother passed away due to excessive bleeding, and agony from childbirth.
Stevens now has more than a hundred informants spread across these communities who notify him immediately believed-to-be evil children are born into danger.
Current developments
According to findings from an assessment of the MATAI project in the FCT carried out by VHHF in partnership with Nigerian Human Rights Commission and ActionAid Nigeria, out of 385 participants consisting of 16 people from 25 communities, four per cent of respondents are aware that infanticide happened in the community within the last 12 months.
When the survey sought to get opinions of natives to determine whether they agree that a child with some form of condition should be killed or not, more males than females said yes.
Although three out of five Area Councils reported that they have set up the Child Rights Implementation Committee (CRIC) that consists of the secretary of the area council, social welfare officers, market women leaders, religious leaders, and other members, when assessing the community's voice against infanticide, over 95 per cent are not aware of any group in the community advocating against infanticide. This is greatly due to several challenges including paucity of funds.
When looking at the provision of quality maternal and child healthcare to safeguard unborn babies and infants susceptible to being victims, 64 per cent of participants say antenatal and postnatal care services are not affordable for them, and the remaining 36 per cent who can afford it say such facilities are not available within their communities and the nearest one is too far.
However, Aishat Ruth Garba, the first rescued child who is now 25 years old, and several others including twins and triplets, have been reintegrated into their communities and are alive and healthy.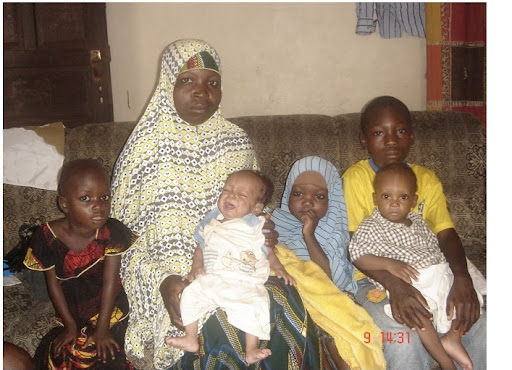 Those whose parents willingly surrendered them to the care of Stevens and Chinwe, get visits from time to time, and to protect the children from being harmed or neglected, parents are not pressured to take them back.
---
Support Our Journalism
There are millions of ordinary people affected by conflict in Africa whose stories are missing in the mainstream media. HumAngle is determined to tell those challenging and under-reported stories, hoping that the people impacted by these conflicts will find the safety and security they deserve.
To ensure that we continue to provide public service coverage, we have a small favour to ask you. We want you to be part of our journalistic endeavour by contributing a token to us.
Your donation will further promote a robust, free, and independent media.
Donate Here