Features
Human Rights
News
Surviving Death Row: Anguish Of Nigerians Jailed For Decades After Wrongful Convictions
They were sentenced to die for crimes they insist they did not commit. Now that they have been released, over 20 years later, they battle for survival amid neglect by the government and family members.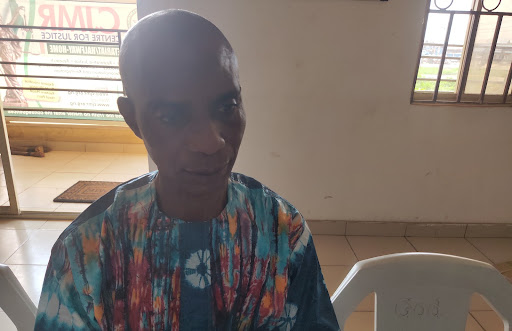 Adeyinka Adedeji lived the first 35 years of his life in peace until Feb. 24, 1994, when he was knocked down by a vehicle at Egbeda, Ibadan, capital of the Southwest Nigerian state of Oyo. 
He was returning from his construction site at the Badeku area of the city when the incident occurred. Before then,  he used to work as a cameraman with the state's radio station, Broadcasting Corporation of Oyo State. Adeyinka spent four days in a coma at Alayo hospital in the Alakia area. By the time he regained consciousness on the fifth day, he saw a police officer beside his bed.  
"Since the only thing I remembered was the time the vehicle knocked me down, I asked the police officer how long I had been in the hospital and why he was there with me. The policeman then said they arrested me at a robbery scene alongside some robbers. I denied this and explained to him that I was coming from my site when I was knocked down on the roadside." 
Adeyinka was taken to the site and residents at the community confirmed seeing him on the said date, disproving the allegations levelled against him. 
Wrongful detention, conviction 
Rather than return him to the hospital for proper medical care, Adeyinka was driven to and detained at Gbagi police station. Three days later, he was transferred to the State's Criminal Investigation Department at Iyaganku where he said he was tortured for a week and then forced to sign a false confessional statement. 
All of these happened without a lawyer or family members. The police later arraigned him before Magistrate Court 1 beside their station and he was subsequently remanded at Agodi Minimum Security Prison. 
"My first daughter was three years old and my wife was carrying my second daughter's pregnancy when the incident occurred. I was awaiting trial from 1994 till Jul. 31, 1997, when I was condemned to death," he cried.
He was eventually convicted without any credible evidence and witnesses to testify in support of the criminal allegation, Adeyinka told HumAngle. He said the only witness who corroborated police allegations against him later apologised to him in prison and confessed that he was "asked to testify against me in exchange for money." 
This claim was corroborated by those who intervened in his case and ex-convicts who were in the cell with him.  
"I was then taken to Abeokuta prison now known as Abeokuta Correctional Home. I spent 12 and half years on death row till 2009 when former governor Alao Akala converted my death sentence to life imprisonment." 
Asked if he appealed his sentence, he said, "It was not possible then. It was during the military regime and robbery cases were not treated with caution." 
"I was sleeping with urine and faeces. The warders would come to the condemned cell and tell us to listen to our names. Once you heard your name, you were dying that day. Several inmates, amounting to over 80, were killed in my presence and there were a lot of innocents like me among them," he added, shedding tears. 
Asked how he knew some of those executed were innocent, he told this reporter that those who were guilty confessed to their crimes and the cellmates all shared their experiences. "You won't understand, except you are a victim and I won't pray for you to be one. It was a terrible situation."
Adeyinka's wife waited for 10 years before she eventually remarried. After years of torture, he was released on Apr. 9, 2020, when President Muhammadu Buhari granted pardon and clemency to 2,600 inmates of the Custodial Centres of the Nigeria Correctional Service (NCoS) as part of measures to control the spread of COVID-19.
"I have been jobless and stigmatised since my return. The only person who was checking me in prison was my first daughter, and eventually when I left the prison, she took me to her husband's house in Ijebu-Igbo where I currently live with them. Life has not been easy but I am hoping that I will get help from good people of God."
Miscarriage of justice
Many accused persons in Nigeria do not get fair trials and end up getting punished for crimes they did not commit. Such injustices are worsened by irregularities at the investigatory, pre-trial, and trial stages of the criminal justice system. 
A legal analyst and rights advocate, Boladale Temitope, said some of the contributing factors are eyewitness misidentification, faulty forensic analysis, false confessions by vulnerable suspects, perjury and lies told by witnesses, misconduct by police, prosecutors or judges, and inadequate defence strategies put forward by the defendant's legal team.
"Most times, a wrongful conviction is not overturned for several decades, or until the innocent person has been executed, released from custody or has died. Also, survivors are mostly abandoned without compensation for injustice they suffer, making life more difficult after leaving prison," she told HumAngle.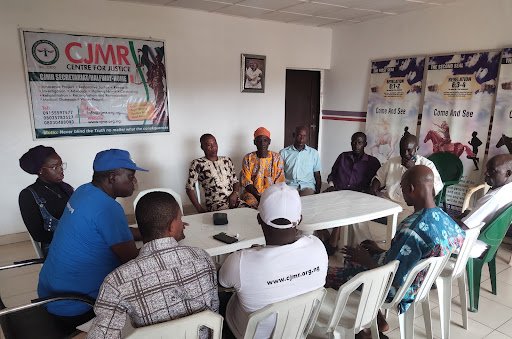 What led to Adeyinka's conviction included misconduct by the police and false claims by an eyewitness who was lobbied to implicate him.
Fought with masquerade, convicted of armed robbery 
Abass Owonikoko and five others had a brawl with a masquerade and his followers at the Oranyan axis of Ibadan on Oct. 23, 1993. This was days after the masquerade and his team had earlier attacked the Abass gang in a superiority contest. An angry Abass then led five men to retaliate and the fight was the start of his ordeal that lasted over 20 years. 
"We fought so hard that we were injured together. I was then arrested alongside others for assault and taken to Mokola Police Station on Oct. 29 of the same year." 
At the police station, they were accused of robbery and were made to spend a year in detention without arraignment. Sadly, four of the six people arrested for the case were tortured to death by police. 
"The four people that died were Morufu Sulieman, Abdul Rafiu, Sule Akeida and Sarafa. Only me and one other guy, Akeem Olaniyi survived until our families hired a lawyer to take charge of our case," Abass said. 
Abass and Akeem were arraigned on April 19, 1994, for robbery. They were accused of attacking the complainant and stealing his valuables. They spent four years and eight months at Agodi prison waiting for trial before they were eventually sentenced to death by hanging in 1999. 
"They searched my house but they didn't find any gun or other weapons. They could not produce any witness except the masquerade. My lawyer who is now late tried to explain to the court that it was a street fight but it was futile. I was only 28 years old and had a wife and two children when the incident occurred. I used to sell ram and my wife was selling ready-made clothes," he recalled.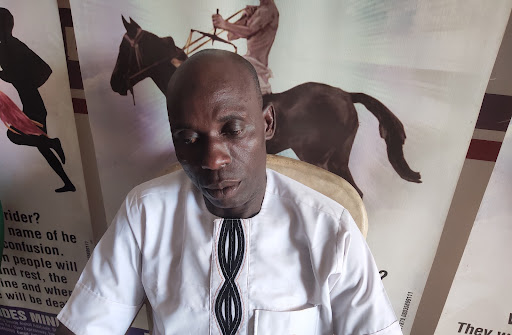 "I got to Abeokuta prison around 11 p.m. the day I was convicted. We were excreting and eating at the same place. We have 15 minutes daily to take our bath before they push us back into the cell. I ate garri and beans for over two decades and witnessed the death of over 120 people who were killed by hanging or firing squad.  
"Some of the people were innocent. I knew because if you don't say the truth on death row then,  you can't even say the truth in heaven. People who already know they are going to die have nothing to lie about in a condemned cell." 
He told HumAngle that his family members spent nearly ₦3 million to appeal his conviction in the early years of his stay in prison but they didn't succeed.  
Family ruined while in prison
"My mother and father died as a result of my incarceration," Abass said bitterly. "My wife and two children also died in an accident when they were coming to visit me in prison in March 2016. I had a brain touch immediately the news got to me but thank God for inmates who discouraged me from depression." 
He also said former Governor Akala, on Oct. 29, 2008, converted his death sentence to life imprisonment. He, thereafter, came across an Islamic group that taught him how to recite the Quran and became the prisoners' chief imam.  
"I left the condemned cell and was taken to the life imprisonment cell. After two years, I was made Imam and became an executive prisoner. So Ibikunle Amosun came to celebrate his birthday with us when he was governor and I explained my predicament to him. He did his independent findings and realised that I never committed the offence I was convicted of. His intervention got me out of the problem last year. 
"I went to pray on April 4, 2020, when I was told that they reviewed my papers and I was among those to be released to decongest the prison. I got to my house that same day but it was already dilapidated. I saw my parents' grave sites. My wife is no more and my children too."  
A similar case
Just like Abass, Jide Odusanya, born on Oct. 1, 1960, was sentenced to death after he fought with a stranger who came to fetch water at his residence in Ebute Metta, Lagos, in 1991. 
The stranger forgot to lock the tap. The tap overran, causing water to flood Jide's room and damage his valuables. During the ensuing fight, he injured the stranger and that incident led to an imprisonment that lasted 26 years.  
Jide was arrested on the eve of March 27, 1991, and detained for a month at Iporin Police Station before he was transferred to the state's Criminal Investigation Department in Panti where he spent three months. 
It was during his stay at Panti that he discovered that he was linked to a robbery case. The police searched his house but they could not find any weapon except a small knife he used for slicing bread back then.
The police presented the bread knife as evidence during his arraignment at Ogba Elefo Magistrate Court, Ebute Metta, where he was ordered to be remanded. Jide recalled that he spent seven years in Kirikiri Maximum Prison waiting for trial before he was sentenced to death by hanging in 1998 with neither witnesses nor damning evidence.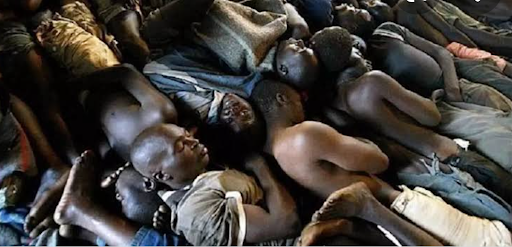 Jide used to work as a sales representative at a pharmacy in his area before the incident. He was using his monthly salary to take care of his aged mother. She, however, died months after his conviction. Having been on death row for several years, his death sentence was commuted to life imprisonment in 2001 by then governor of Lagos, Bola Tinubu. Following the intervention of those who know the true story of what led him to prison, he was granted amnesty and released in 2017 by former Governor Akinwunmi Ambode. 
The decision was based on testimonies of those who witnessed his fight with the then stanger.  Jide now works as a security guard earning N15, 000 salary in Lagos. As much as he wants to get married and have children, he worries that his income would not be enough to cater for his supposed family.
Horrible experiences
Samuel Opabi was 23 years old when he was roped into robbery on Dec. 17, 1996. He was living at Apata with his late elder brother, Emmanuel, who sold clothes at Dugbe market.  
As usual, his brother asked him to go home to make dinner for the day. He got two tubers of yam and put them on fire. Soon, a vehicle drove into the compound with a neighbour he once had a fight with. 
"You are under arrest for armed robbery," one of the officers who raided his apartment said. Samuel's landlady quickly interfered but her defence of his good character was ignored.  
The officers drove him to Apata police station where he spent two weeks and was tortured. Though the fellow who claimed to have been robbed denied knowing him, a policeman convinced her that Samuel was the robber, "saying I grew older already and that was why the woman could not recognise me. I cried when I overheard this conversation but no one could help me."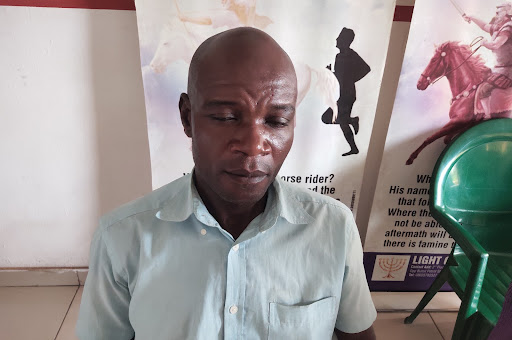 "After two weeks in Apata, they took me to Dugbe police station where I spent another two months. The police asked my brother to bring ₦35,000 to set me free but he only had ₦14,000. Two weeks after he could not get the balance, I was taken to court and arraigned for robbery. I was sentenced to death by firing squad on May 10, 1999, without any witness or evidence." 
Samuel spent nearly 12 years on death row before his sentence was converted to life imprisonment in 2008. He lost his parents while in prison and, upon his release by the federal government to decongest prisons during COVID-19 pandemic in 2020, Samuel got the news that his brother, whom he lived with before his arrest, had also died.  
The irregularities 
The police in Nigeria have a history of irregularities. The security force and the judiciary, according to Transparency International (TI) are among the top five most corrupt institutions in Nigeria. 
The body in 2020 rated the police and judiciary the country's most and third most corrupt institutions. This came after testimonies of multiple citizens who have in the past been extorted by officials at these institutions. 
Nigeria is a signatory to the United Nations Treaty Against Torture and Other Cruel, Inhuman or Degrading Treatment or Punishment, adopted in 1975. 
While the agreement prohibits torture of suspects in the bid to extract information or to subdue them, the police in Nigeria are notorious for these. Accused persons have also been forced to sign confessional statements.  
Abiodun Bamiteko, a spokesperson of Centre for Justice Mercy and Reconciliation, a non-governmental organisation that supports ex-prisoners, told our reporter that the police often do not engage in thorough investigation and they charge people recklessly.  
"There is a case of five people in Agodi prison. They were charged for armed robbery but the five people don't even know themselves. These are issues we need to look into. It is appalling and painful that law enforcement agencies carry out these irregularities," he said.
"We have a case of somebody who was charged and convicted for murder by a high court in Ogun State and when the matter got to court of appeal, the police said it was attempted murder. This implies that the conviction was illegal. We have raised this issue before the government of the state and hope we get justice for him."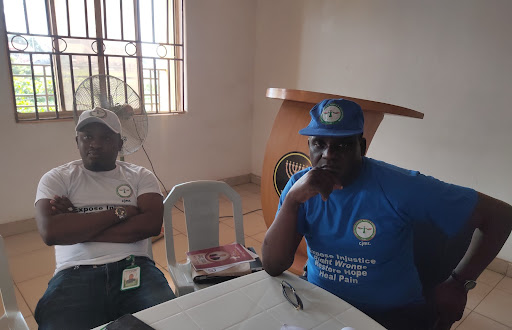 Unini Chioma Kate, a lawyer and rights activist, argued that miscarriage of justice is often caused by inexperienced magistrates and judges. She explained that if an inexperienced judge presided over a matter, there would be injustice, and all that would be heard afterwards is "as the court pleases."
"Aside from the police, false eyewitness testimony causes more harm than good to these victims.  Erroneous identification can put focus on innocent people but the problem boils down to having inexperienced judges adjudicating matters. We have miscarriage of justice when you have judges without experience. Hence, judges must be trained on administration of criminal justice and their recruitment must be on merit." 
She stressed that lawyers need to also represent their clients professionally in such a way that they do not leave loopholes when filing their paperwork and during cross-examination of witnesses. 
No compensation
Bamiteko lamented that the Nigerian constitution does not make provision for compensation for victims of wrongful conviction. Hence, they continue to live in lack after their release. 
"There's no time I listen to these ex-prisoners speak and I won't get emotional. Since 1999 till date, we've been able to seek intervention in cases and have helped over 400 victims of wrongful conviction to secure their release. Over 14 people have also survived death sentences. These are just a fragment of what we live with everyday."
"The government talks about humanitarian programmes but they never consider ex-prisoners. What is then the job of the Ministry of Humanitarian Affairs? This is an exposure to the decadence in our criminal justice system. If we start doing analysis of these effects on society, it is a heavy weight. It is horrifying because some of them have been rejected in their homes. We know of people buried months after their release from prisons. Who pays for all these irregularities?" he queried.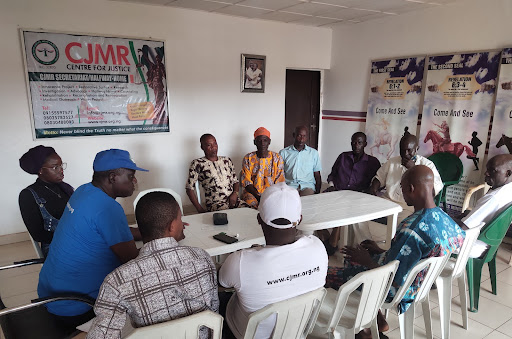 Another lawyer, Tope Temokun, argued that Nigeria's criminal justice system is against the poor and less privileged, suggesting that "when the rich are on trial, the system is on its feet but that is not the case with the poor."
Asked how victims may seek compensation and redress, the human rights activist said fighting for justice after two decades is not feasible. 
"How will they fight for justice 20 years after they have got their productive years wasted in prison? The most important thing is to ensure that unlawful arrests, illegal detention, and wrongful conviction do not happen at all. There are people in detention for years and their loved ones do not even know their whereabouts," the lawyer said.
"Those who are supposed to rise against injustice are behind oppressors. We need to get to that stage in Nigeria where people not affected by injustice feel the same way as people who are victims. People can seek redress in court by suing the Attorney General but can they even get the compensation they deserve? No. Those who love humanity are those who can help these people and we should not give up."
---
Support Our Journalism
There are millions of ordinary people affected by conflict in Africa whose stories are missing in the mainstream media. HumAngle is determined to tell those challenging and under-reported stories, hoping that the people impacted by these conflicts will find the safety and security they deserve.
To ensure that we continue to provide public service coverage, we have a small favour to ask you. We want you to be part of our journalistic endeavour by contributing a token to us.
Your donation will further promote a robust, free, and independent media.
Donate Here