Development
Features
News
Children In Nigeria's Slum Are Finding Solace Through Chess
Chess in Slums Africa, a non-profit organisation, is using the game of chess as a framework to promote education and raise champions from poor communities.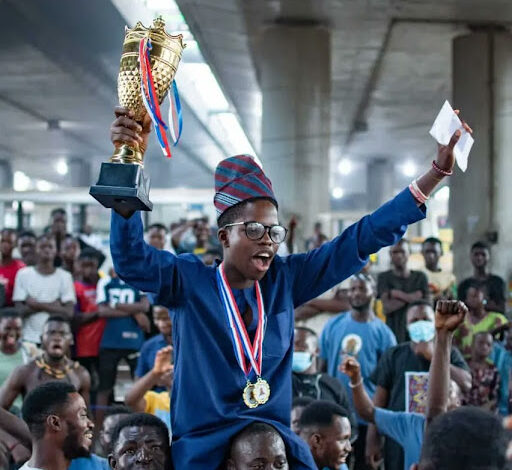 Before emerging the overall champion in a chest contest recently organised by Chess in Slums Africa, Adeoye Fawaz used to work as a bus conductor in Oshodi, Lagos, Southwest Nigeria.  
The 18-year-old was privileged to participate in a chess training organised by the non-profit organisation which uses the game as a framework to promote education and raise champions from low communities.
The team taught children the rudiments of chess as well as mental mathematics. Later, they gave them tests on what they were taught during the training session.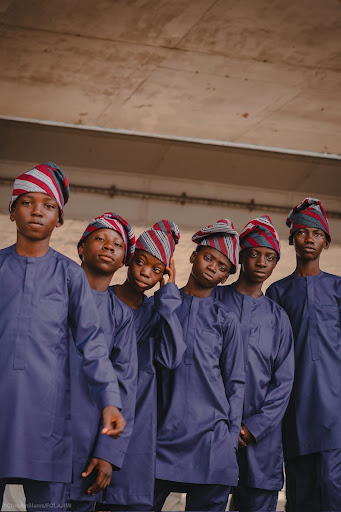 Announcing the outcome of the competition on Tuesday, Tunde Onakoya, founder of the organisation, said Fawaz emerged the overall champion. 
"Adeoye Fawaz, an 18-year-old boy who works as a bus conductor and has lived years of his life under Oshodi bridge emerged as our overall champion in both chess and mental maths. A star is born," his tweet partly read.  
"It was impossible to hold back tears in this moment when oshodi came to a complete standstill to celebrate our newly crowned chess champion. The final phase of the mental maths competition was fast and furious but Fawaz aced the questions.
"Now imagine if you gave these boys a proper education? Imagine if you gave them coding? Imagine how many of them we've lost on the streets because no one paid attention."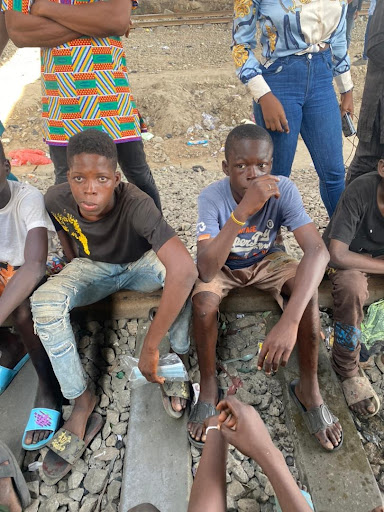 Onakoya stressed that "51 homeless children in one of the most dangerous ghettos in Nigeria showed up everyday for our chess training because they saw an opportunity to learn — a new lease of hope.
"Some of them are orphans, while some ran away from their villages to seek greener pastures in Lagos." He urged Nigerians to support children's education.
Fredinard's story 
Earlier in May 2021, Fredinard who had endured being bullied and mocked by other children in the Makoko slum won the chess competition in his community.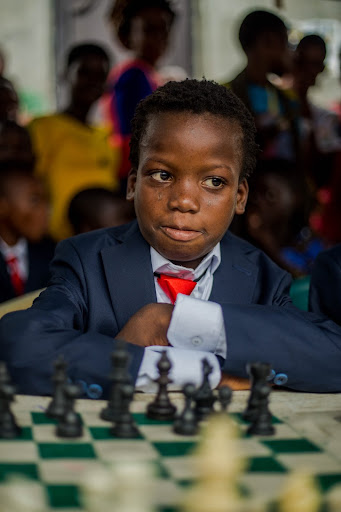 He was suffering from spastic cerebral palsy, a developmental disorder caused by damage to the brain which could make simple tasks challenging for those affected. Aside from this, he was not in school because his father, a fisherman, is poor. 
Against all odds,  he got a scholarship to support his education after emerging as winner of a chess tournament earlier this year. 
"…we discovered a boy with Spastic cerebral palsy being mocked by his peers, we brought him into our training center and introduced him to chess. Few minutes into learning board arrangement and pawn movements, he outperformed everyone in his class," Onakoya wrote on Twitter in April.
"The boy's name is Fredinard and he's a differently-abled child. With tremendous burdens often comes enormous gifts. I think Fredinard just found his gift of chess and there's no limit to what he can attain with this. He doesn't speak any English word and has never been to school before, but today he showed a rare understanding of chess through pattern recognition. The real superheroes live in the hearts of these little children like Fredinard fighting big battles."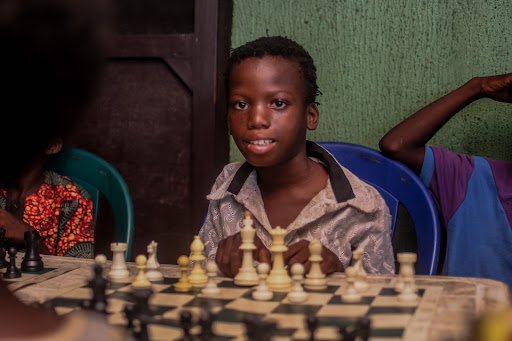 Fredinard later emerged the winner with a phenomenal performance in May, 2021.
"For a child with such incredible gift, it broke my heart to learn that he and his siblings have never had any form of formal education. The @chessinslums has decided to put Fredinard on scholarship support, and will continue to sponsor his education for as long as possible," the group's founder later said. 
"For the little boy with dreamy eyes, this is just the beginning of his beautiful story. In those two weeks where we taught him chess, I never heard him speak an English word but on the final day of the tournament when he held up his trophy, he muttered the word 'champion'."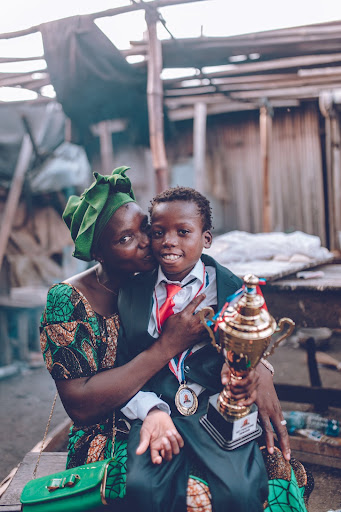 Onakoya has since begun a move to ensure that about 100 students who took part in the competition get scholarships to go to school.
Who is Tunde Onakoya?
Onakoya, a former Nigerian chess champion, is teaching children from one of the poorest communities in Lagos how to play the game. He grew up in a slum but chess helped him find a way out. 
Years later,  he returned to help more children find opportunities to improve their lives through chess.
"I grew up in the slums of Ikorodu, but learning chess at a young age saved me. Sometime in 2018, I went back to where I grew up and saw that nothing had changed. There were still children on the streets without access to education. In a rapidly evolving world, I feared that those children were never going to get the opportunity to live out their true potential. I started thinking about what I could do in my own capacity. 
"At the time I was already a National Master of chess, so I and my friends took a few chess boards back to the community and started teaching the children chess as a way to get them off the streets, engage their minds and teach them skills that would expose them to opportunities beyond the confines of their environment. That was how it all started," he said in a recent interview with Guardian Newspaper.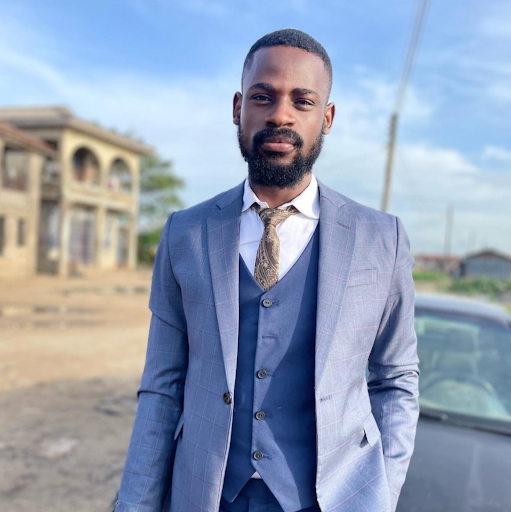 Speaking on Fredinard's success, he said his story inspired people with disabilities around the globe and he also got to play a game against the Governor of Lagos State, Babajide Sanwo-olu, which helped change his family's fortune.
"Chess in Slums Africa is using the game of chess as a framework to give mentorship and education to children living in impoverished communities. We have trained over 200 children and got lifelong scholarships for 20 of them. We believe every child has the capacity for greatness irrespective of their background." 
Today, Onakoya does not only feed and enroll children from slums in schools, he also helps families of those who are homeless to get shelter.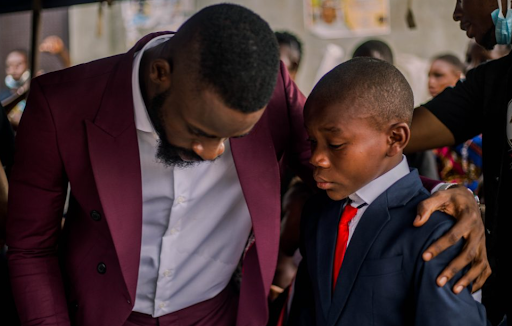 His NGO is now securing lifelong scholarships for out-of-school and vulnerable children in the slum communities. On what the team aims to achieve, Chess in Slums Africa said on its website that "life in urban slum communities is worse than we can imagine. Children living in slum communities are among the most marginalized groups in the world. They have little or no access to good food, healthcare, good education, technology, etc. One of such communities is Majidun Ogolonto in Ikorodu, Lagos, Nigeria. 
"Housing over 5000 inhabitants, the condition of homes in Majidun is in quintessential sorry state and harbors sickness and diseases including the dreaded malaria. The situation is worse for children who, due to this condition, cannot enjoy the luxury of childhood innocence but are made to deal with navigating on a daily basis the challenges of what to eat, what to drink, and how to survive in a crime-infested community."
Having taken up the mantle of bringing the best out of these children regardless of the arduous circumstances, the organisation has a gofundme page where people can donate to help Chess in Slums children. 
The team got global recognition when the children drew a tie in a virtual match against students of the University of California. Interestingly, private individuals also provide scholarships to the children.
Tackling the menace of out-of-school children
In 2018, a UNICEF survey showed that the population of out-of-school children in Nigeria had risen from 10.5 million to 13.2 million, the highest in the world.
The survey also revealed that "there is still a huge number of those who are in school, but are learning nothing, noting that schooling does not always lead to learning."
The Universal Basic Education Act 2004 provides for compulsory, free and universal basic education for all children of primary and junior secondary school age in the country. There is also the Child Rights Act, which reiterates this as a basic human right by prescribing schooling up to junior secondary school.
Speaking with HumAngle, Onakoya said: "the problem of out-of-school children is a tragic one. The children represent the future of the nation. We need to also ask ourselves what we really want out of education. Education is not limited to four walls of the classroom. 
"There are some children that you will never reach through conventional means and that is why we are using chess. The government must build a system that is inclusive. Beyond the building of schools, the government must be more innovative and support problems like ours to reach children who will otherwise not be opportune to get to conventional schools." 
He urged authorities to go to the grassroots and support initiatives working to eradicate illiteracy, saying "our mission is to reach a million children over the next 10 years in slum communities across Africa." 
On the reactions of Nigerians to his activities, he said "Nigerians are good people and humanity still exists. People have donated about N10 million within a few hours because they saw that children in Oshodi have that level of intellect. It is overwhelming and we promise to make every donation count."
---
Support Our Journalism
There are millions of ordinary people affected by conflict in Africa whose stories are missing in the mainstream media. HumAngle is determined to tell those challenging and under-reported stories, hoping that the people impacted by these conflicts will find the safety and security they deserve.
To ensure that we continue to provide public service coverage, we have a small favour to ask you. We want you to be part of our journalistic endeavour by contributing a token to us.
Your donation will further promote a robust, free, and independent media.
Donate Here