Features
Human Rights
News
Guilty Until Proven Innocent: How Nigeria Further Preyed On Terror Victims
It took three to six years of agonising detention and total separation from their families for Mu'azu and Muhammad to be "cleared" as having nothing to do with the notorious terror group, Boko Haram.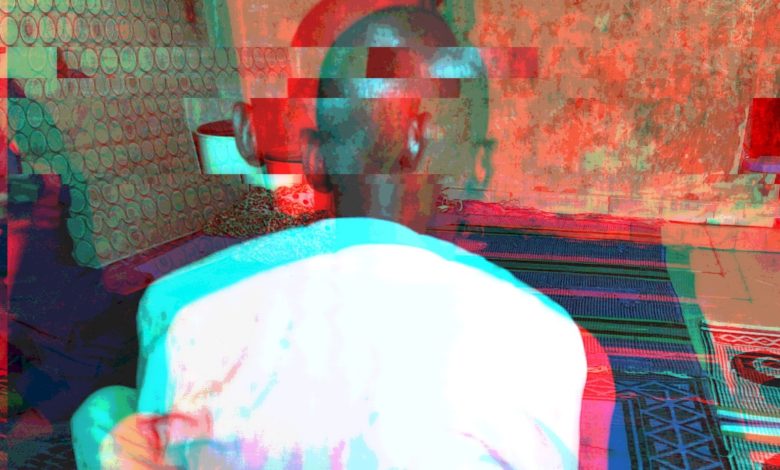 The people of Andara, a town in Northeast Nigeria, were worried sick when Boko Haram invaded in 2014 and started dictating how they could go about their lives. The terrorists set strict rules and forced them to receive religious instructions, all while threatening anyone who dared to disobey with death. So, one day, many of the locals fled under the cover of night, including Mu'azu, 35, and various members of his family.
Located in the Bama Local Government Area (LGA) of Borno State, Andara at the time had close to 200 households. The people farmed and reared livestock without hindrance.
"But when they came, they began to impose their rules on us, like women should not go to farms or fetch water and firewood, and men should attend Islamic schools, raise their trousers [a practice known as nisfu sak], grow a beard, and observe prayers accordingly. And no smoking and taking of drugs," Mu'azu, a soft-spoken man, recalls. "We just had to observe them against our wish because if we didn't, we would be killed."
Anyone seen trying to escape was slaughtered. Though no one was caught in Andara, they heard of public executions that took place in neighbouring villages. This, however, did not stop them from plotting their escape. Eight months into the occupation, they tried their luck.
"About 50 households escaped that day. Some escaped in the daytime and others in the night. We assembled in the bush and waited for others from the neighbouring villages before we proceeded."
With the communities being just a few kilometres away from the border, they went straight to Cameroon in their hundreds. Days later, while back in Banki, Nigeria, five of them, including boys as young as nine or 10, were screened out as suspected Boko Haram members, beaten, blindfolded, and taken away by the military. Everyone else had heaved a sigh of relief, which they would later find was premature.
Bama Local Government's chairman visited the displaced people and suggested they remain in Banki, Mu'azu says. But some of the people complained that they had not been receiving their salaries. Others feared the town was vulnerable to terrorist attacks. So they boarded trucks and buses and followed the chairman to Bama town, at the heart of the Local Government Area.
In Bama, they were kept in a prison for another phase of screening. But this time, it did not seem the authorities cared who was really a member of the terror group. The detainees were deprived of food and water. Some were tortured. "ーSeven later died of thirst and hunger." Eleven days after their arrival, 110 youths were separated from the elderly and transported to Giwa barracks.
⸺⸺
Muhammad, 41, was born in Makasuwa, a community in Borno's Mafa LGA, and had lived there all his life. Like Mu'azu, he was also victimised by Boko Haram. On their way to launch attacks in Dikwa and other communities in Central Borno, the terrorists would pass through Makasuwa and preach to the residents. This happened almost daily.
"They would tell us we should study, we should not allow our wives to work on the farm or fetch water, we should grow a beard, we should shorten our trousers, our women should cover themselves with hijab, and so on," he says, his recollection quite similar to that of Mu'azu.
The community leaders agreed it was best they sold their livestock before the Boko Haram members seized them. Muhammad's family, which had up to 70 cows, started selling them in batches.
"When our people took some of the animals to Maiduguri to sell, they stayed there for over a month because the market was not good. When they noticed we were selling the cows, they seized the remaining ones. From there life became very difficult for us because they even seized farm produce like beans, groundnuts, sesame seeds, onions, and millet."
With his livelihood gone, Muhammad decided to join his kinsmen who had travelled to Maiduguri with his wife and children in early 2018. About two other men and four households joined them. They settled at the gate of the Muna Garage IDP camp located along the Maiduguri-Dikwa road on the outskirts of the state capital.
But that night, some soldiers came and asked who among them was "Muhammad." When he signalled, they put him in their van and drove off to the "sector."
"They asked me if I am Boko Haram, I told them I am not. 'I was staying in Makasuwa, teaching Qur'an to children. I came here when it was not comfortable for me to stay there.' They said, 'Since you have stayed with them you are Boko Haram,'" he narrates.
The soldiers asked why he stayed back when some of the residents already left, and he replied that he did not get a chance to. "I was an Imam and they were strictly monitoring me. People began to leave gradually as it became difficult to stay there due to starvation. Then I also left when I got the opportunity," he explained to them. During the two weeks he spent at the sector command, he would be offered food just once every day at 4 p.m. The Army officers quizzed him four times about alleged ties with Boko Haram but he stuck to his story.
"They took me to Maimalari barracks. After about 30 minutes, they took me to a certain house; they said it was in the garrison. I stayed there for two days but they didn't ask anything. Then they took me to Giwa barracks," he says, tugging at his right foot.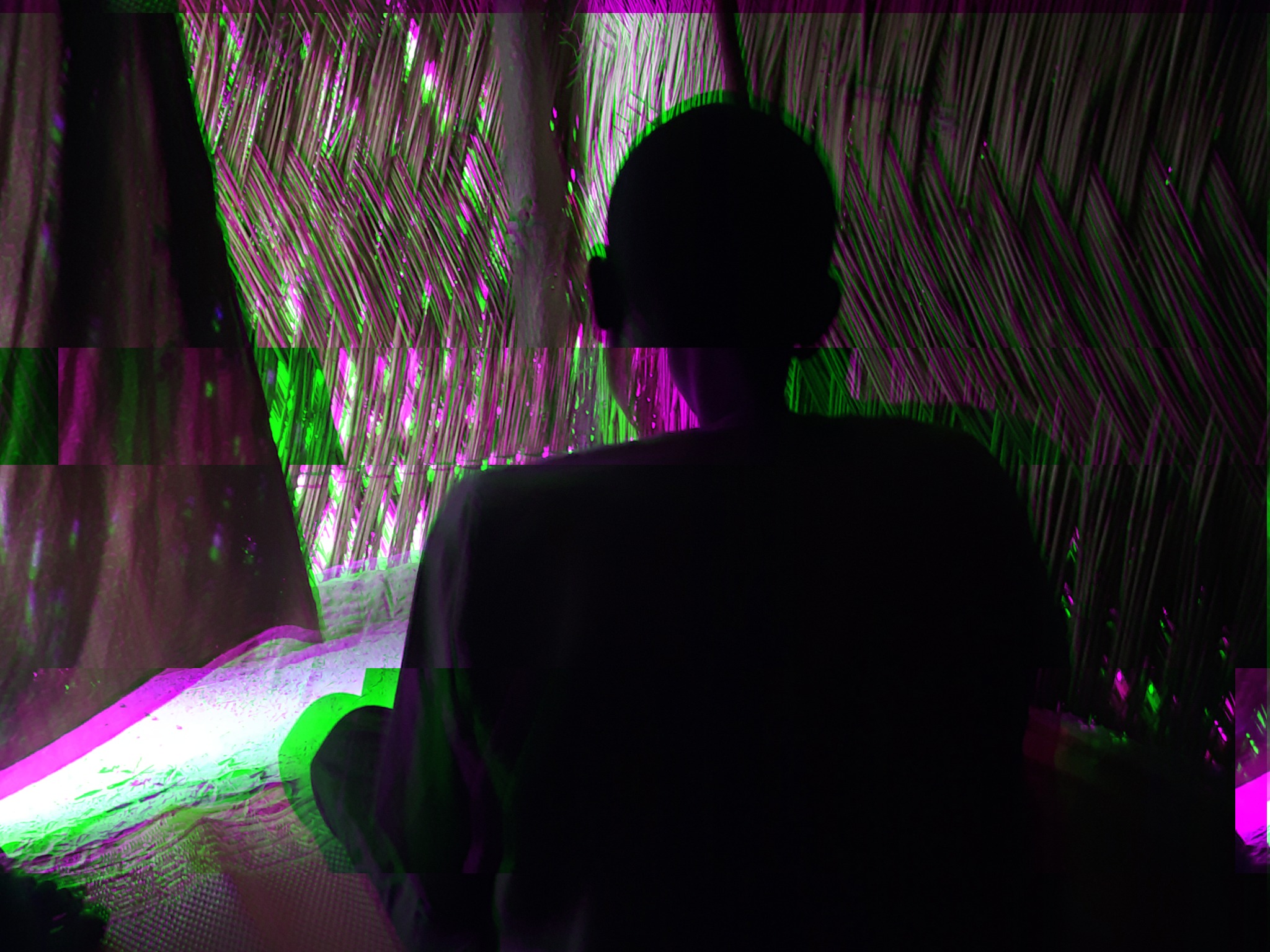 The dreaded Giwa barracks
Nigeria's most notorious detention centre, Giwa barracks has become infamous for keeping civilians and suspects indefinitely without trial and in inhumane conditions.
Amnesty International, a human rights research and advocacy group, reported in May 2016 that scores of people died at the facility every month, including children. "In all cells, detainees were subjected to conditions which amounted to cruel, inhuman or degrading treatment," the group noted, blaming the centre's congestion on arbitrary arrests of civilians based on random profiling.
It was here Mu'azu would spend the next five years and eight months of his life and Muhammed the next three years and two months of his.
For Mu'azu, life in Giwa barracks was "very bad."
"We eased ourselves in the cell because there was no toilet. It was congested. There wasn't enough food and water and people used to die every day. Twelve, 15, 20, 30 died. Three, four, five people died daily in our cell alone and there was a time about 303 people died in a week. We lived like that for two years until the Red Cross came and the situation began to improve."
Among the fatalities were at least five people from Mu'azu's hometown, Andara.
With the intervention of the Red Cross, an international humanitarian group, food and water became more abundant and detainees were given soap to have their baths.
Mu'azu believes many of the detainees were innocent and is unsure about some others. He was interrogated only twice during the almost six years he spent at the facility. The first took place a week following his arrival and the second was during a review in 2019.
"They asked if we were Boko Haram and we told them we were not, that we left our village because they were worrying us," he tells HumAngle.
He was not given access to a lawyer but remembers a group of lawyers once came and met with about 500 detainees. He was also not allowed to communicate with his wife and children. It was later he learnt they had been hearing about him from detainees released in previous years.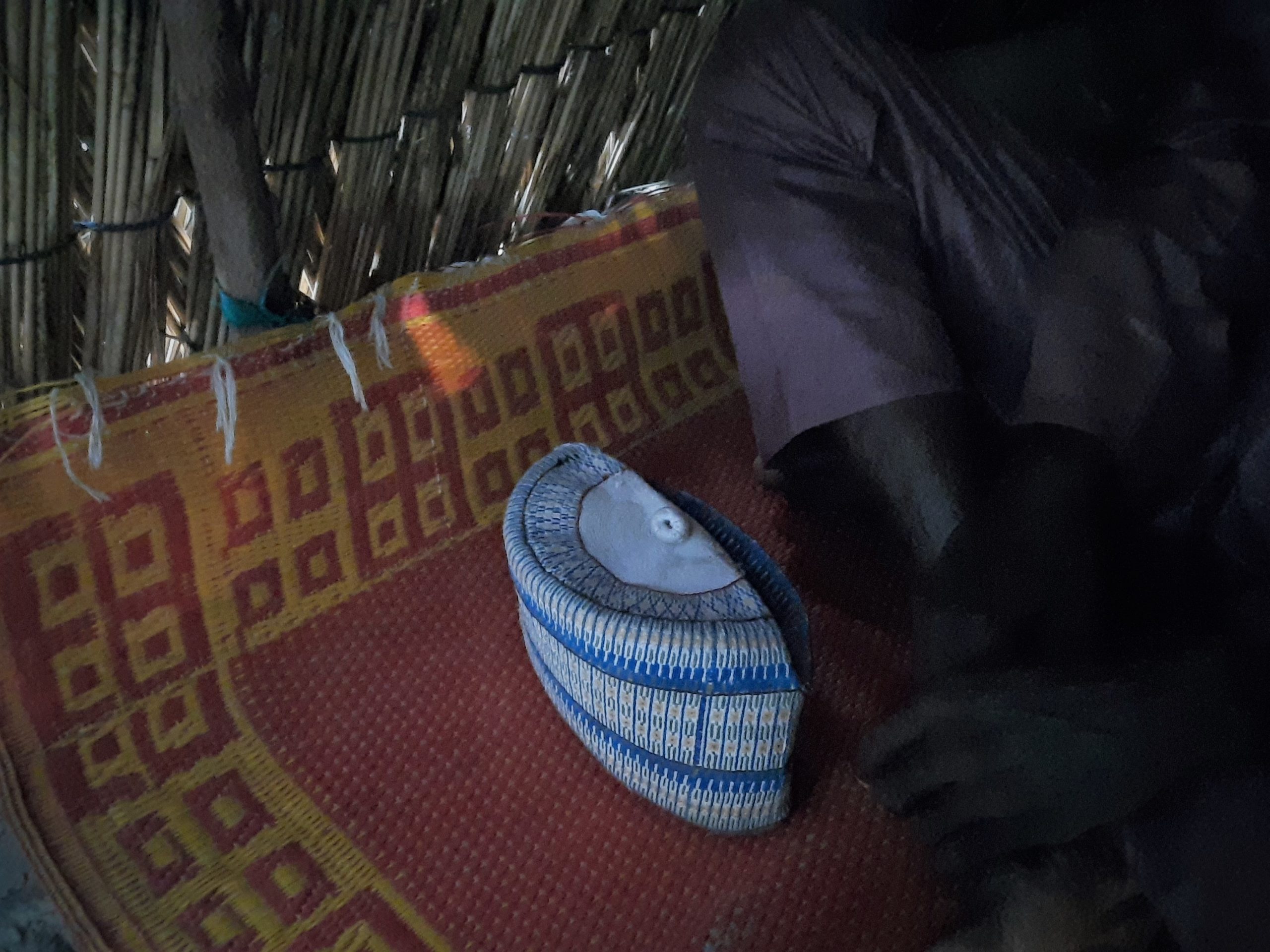 Muhammad did not also receive legal aid nor was he permitted to reach out to his family all through his years in detention. He was quizzed two weeks into his stay at the facility and the second time much later. He tells HumAngle he was adamant about his version of events.
While he believes most of the other detainees were innocent like him, he did meet one person who used to supply Boko Haram and had been picked up after delivering a camera to a young "journalist" working for the terror group.
Though Muhammad was detained at a time conditions at the centre had improved significantly, there were still shortcomings.
"We were 270 in the cell. I didn't know many people back then. It was congested. There was food but due to the heat, we couldn't eat. There was drinking water but not enough for taking bath. Because of the scarcity, I would be unable to bathe for over a month," he laments.
"Most of them [the detainees] were sick and there were some who died, like say two to three in a week. They then created an outer cell for the underaged. They sometimes took us there in the daytime and then returned us to our cells. It was when a case of sodomy occurred against a small child they stopped bringing us out."
Both Muslims, one common thread in Mu'azu and Muhammad's stories was how they practised their faith despite the challenges. Because of water scarcity, the inmates would perform "dry ablution" using sand or the cell walls and then observe the mandatory daily prayers. Mu'azu was, in fact, able to memorise seven ḥizb (about a tenth of the Qur'an) during his stay.
"Giwa was very bad but I was taking some Islamic lessons from the learned ones among us," he says. "Red Cross gave us copies of the Holy Quran and some Islamic books."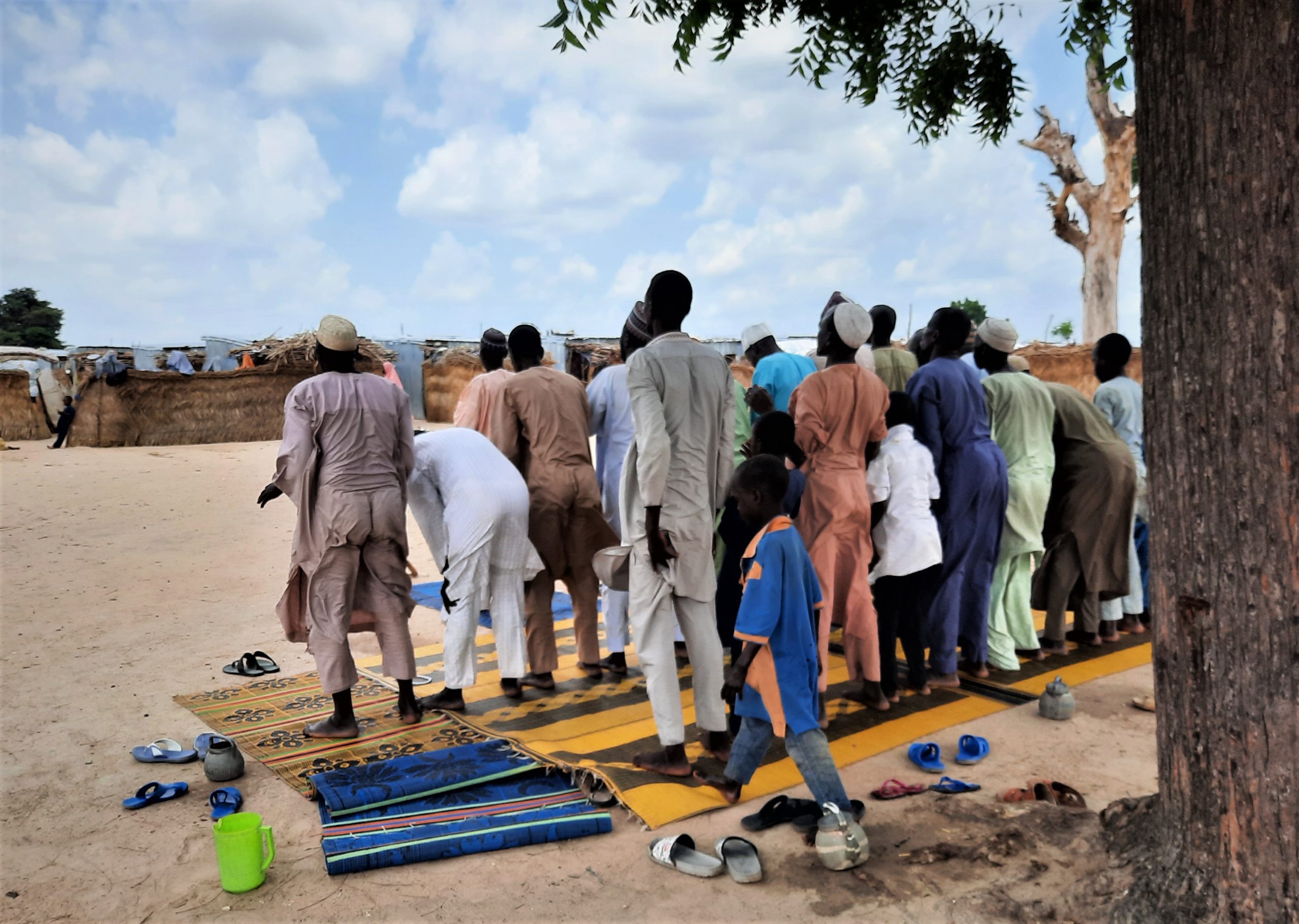 According to Amnesty International, many of the inmates at Giwa barracks were victims of mass and arbitrary arrests "largely based on random profiling of men, especially young men, rather than on reasonable suspicion of having committed a criminal offence." Though the Nigerian military has dismissed these as "mere claims," recently released detainees continue to narrate their experiences of anguish. Seeing them for the first time after many years, wives of former detainees often describe their husbands as looking "very slim and starved."
Back to square one
The Nigerian Army announced, on July 15, that it had released 1,009 detainees after clearing them of wrongdoing, clarifying that they were "not ex Boko Haram fighters." About half of this number were detainees at Giwa barracks while the rest had been kept at the Borno Maximum Security Prison.
There was a hunger strike at Giwa barracks in April but it is not certain if it had anything to do with the release. The ration of food, water, and soap had been reduced and the detainees were not pleased.
"After about three days, one general came and asked us to suspend the strike and he assured us that there would be improvements. They took our names and later we were released," Mu'azu recalls.
Confirming information received from other sources, he says 500 of the detainees at Giwa barracks were released, including 14 women. Despite this development, the facility still held over 2,100 people, including "small children" and about 40 women.
One of the greatest shocks Mu'azu and Muhammad received following their release had to do with their families. They lost a child each while in detention. For Mu'azu, this was in addition to another of his children who had died during their brief stay in Banki. Also, one of Muhammad's two wives had returned to her family in Dikwa. Mu'azu's only wife had remarried and is with her new husband in Lagos, over 1,500 km away in southern Nigeria.
"I want her to come back because I still love her," he says in his characteristic soft voice. "We spoke twice and I sent a message to her new husband that their marriage is invalid because it was a marriage on top of another marriage [bigamy]. Then the new husband asked for a refund of his expenditures in the marriage, but he didn't say how much."
Another shock Mu'azu received was the sheer number of people who died while he was away, some killed by Boko Haram terrorists, others by starvation and disease at a displacement camp in Bama years ago.
Neither of the men has been compensated by the Nigerian authorities despite clearing their names, nor was any assistance provided to support their reintegration. So, they are thinking of rolling their sleeves and getting to work, knowing they have been giving another shot at life and that they have families to take care of.
For Mu'azu, that means hopefully starting a business that will involve selling cosmetic products. For Muhammad, it means returning to the farm. But, first, they both need to raise enough money.
---
This report is part of a series of publications supported by the African Transitional Justice Legacy Fund (ATJLF) under HumAngle's 'Mediating Transitional Justice Efforts in North-East' project.
---
Support Our Journalism
There are millions of ordinary people affected by conflict in Africa whose stories are missing in the mainstream media. HumAngle is determined to tell those challenging and under-reported stories, hoping that the people impacted by these conflicts will find the safety and security they deserve.
To ensure that we continue to provide public service coverage, we have a small favour to ask you. We want you to be part of our journalistic endeavour by contributing a token to us.
Your donation will further promote a robust, free, and independent media.
Donate Here