Displacement & Migration
Features
News
Gwoza Returnees Facing Increased Boko Haram Hostility Amid Harvest Season
IDPs who resettled in Gwoza, Northeast Nigeria, years ago are glad to be back in their ancestral home. But they feel even more helpless. Terror attacks prevent them from making a living from their farmlands, and they say the military personnel assigned to protect them aren't doing enough.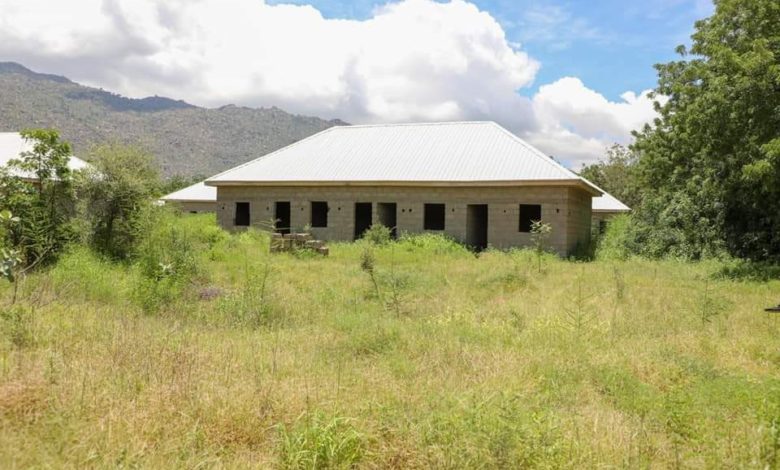 Years after returning to their reclaimed communities, residents of Gwoza, a major town in southern Borno, Northeast Nigeria, say their safety and livelihoods are threatened more than ever before as terrorists still attack them. 
On Tuesday, Oct. 12, 2021, two farmers were killed along the road linking Limankara and Hambagda villages. The perpetrators were believed to be members of the notorious terror group, Boko Haram.
The farmers who were on their way home after harvesting their crops were waylaid, shot at, and their produce taken away. 
It was the latest in a series of cold-blooded murder of peasants trying to survive hunger by going to hostile environments, such as in Gwoza, which was once the seat of the Boko Haram caliphate. 
Gwoza residents, mostly former Internally Displaced Persons (IDPs), say although they enjoy being in their ancestral home away from refugee and IDP camps, their inability to freely engage in economic activities has made life more difficult.
The residents, mostly farmers, said they usually suffered attacks and killings at the peak of the harvest period. 
"But this year's hostility in farmlands is more than ever before," said Ladi Adamu. 
Rated then as the deadliest stronghold of Boko Haram, the rocky and mountainous countryside was later reclaimed by the Nigerian troops in March 2015. But civil authority could not be fully restored in the community until late 2019. 
The Borno State government had, in 2020, officially considered Gwoza as one of the reclaimed communities safe for the return of IDPs, about six years after it was captured by Boko Haram. But even before that, many residents of the Local Government Area (LGA) had begun to return on their own since 2018. 
In February this year, Governor of Borno State, Babagana Zulum, made a trip to Gwoza where he shared cash and food items to 16,000 female returnees — an event meant to signal a full return to normal community life. 
Months later, the returned residents said their lives were being threatened by hunger and the guns of insurgents, who are still "in charge" of the surrounding bushes and farmlands.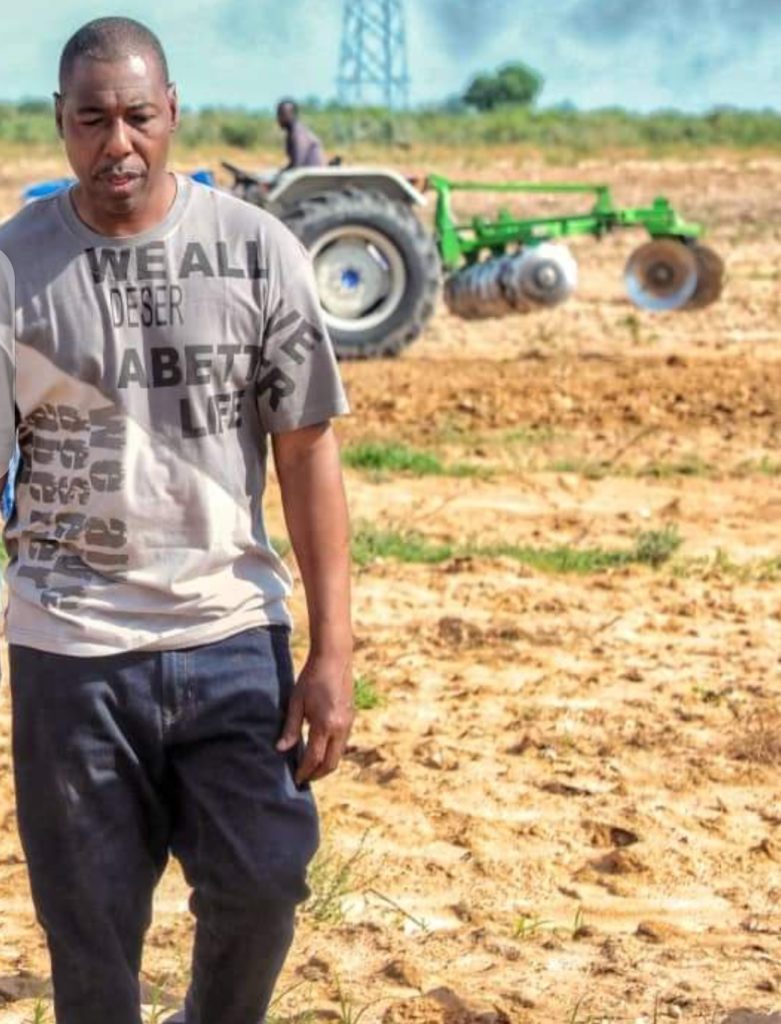 'Govt. needs to do more'
According to some of the residents of Gwoza main town who spoke with HumAngle, the efforts of the government to restore civil authority are "highly commendable, but inadequate." 
"We that live inside Gwoza know better what is happening daily here, and it is different from what it is being said to the outside world," complained Musa Ali, an official of Gwoza Concerned Citizens Association, a pressure group based in the community.
"In the past one week plus, it is a daily occurrence for farmers to go to their farmlands and return home with one or two corpses of their fellow farmers who were attacked and killed by Boko Haram," he explained.
On Saturday, Oct. 9, about three persons were killed while harvesting in their farms. The total number of farmers killed in the past two weeks is five, while many others escaped home with injuries.
"The peasants of Gwoza have no other preoccupation than farming; that is why many of them insist on being allowed to produce their food rather than waiting endlessly for relief food from NGOs that is usually not enough."
He explained that a few years back, the military only allowed them to journey about 1km away from the town to safely plant crops. But the increasing lack of space has forced people to move beyond the approved safe limits by up to 3km.
"The worrying aspect of it was that the military doesn't go beyond screening safe locations for farming to provide us with escort and guards at the designated farming areas," Ali said. 
"Farmers are left on their own. Sometimes they have to contribute some money to buy hunting rifles for the local vigilante to enable them to provide some form of protection to the farmers while working on their farms. But that is not even sustainable, because sometimes vigilante operatives don't have the time." 
He told HumAngle that his harvests for this year's farming season would have been better than those of the previous year had the Boko Haram terrorists allowed farmers to collect their crops. 
"We want the government to come to our aid by providing adequate security for farmers," he said. "That is the only way we could be saved from the looming food crisis — because if we can't harvest our crops today while Boko Haram is having a field day, tomorrow may be very tough for us to survive." 
He urged the governor to investigate and provide solutions, adding: "We acknowledge his efforts in seeing that normalcy return to the state. But how does it help in improving the situation when we cannot harvest our crops after months of suffering?" 
HumAngle gathered that residents of Gwoza, troubled by the security situation, had to hold a community town hall to discuss options to improve their safety. 
In their desperation, they even suggested that the farmers should make a monthly payment of N700 to enable the vigilante to buy local guns and cartridges for protecting the farmers while on the field. They also proposed that the farmers would periodically set aside a day or two to work in the farms of the vigilante.
"Some of us kicked against these exploitative ideas and stopped the payments because it is not fair to ask a woman who can barely feed herself and her family to take up the duty of government. It was even crazy to ask over 3,000 farmers to go and work in the farms of some vigilante operatives," said Ali. 
Professor Ibrahim Bulama, chairman of Gwoza Local Government, was not immediately available for comments when contacted by HumAngle.
The Governor of Borno State, Babagana Zulum, had recently said his government was sending displaced persons back to their communities "so that they can farm and help tackle rising food insecurity in the state."
"No insecurity is worse than food insecurity. Without food to eat, terrible things can happen. We have reached a situation that if people are not allowed to farm, they can kill themselves and eat," Zulum said.
"Borno is now experiencing food insecurity. We cannot wait for things to get perfect for people to go to the farm, we need to be resilient against Boko Haram attacks. We cannot accept a situation where five or 10 gunmen can dislodge a town with over ten thousand dwellers."
A recent HumAngle analysis also revealed that asides Gwoza, other LGAs where displaced persons are being returned or relocated to are also unsafe.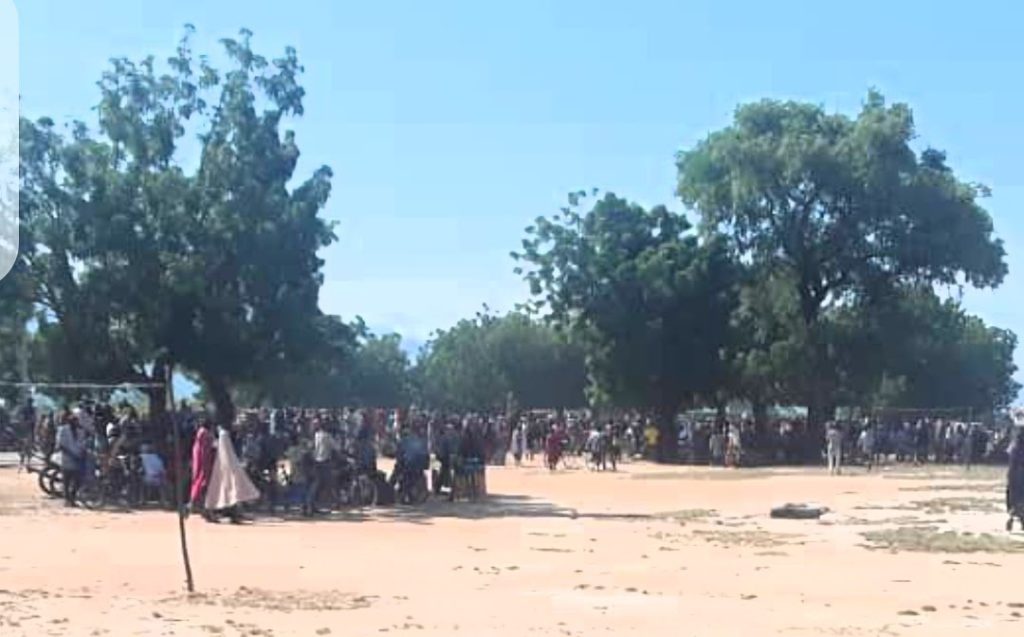 An impossible task
Zainab Adamu, a farmer, lamented that she did not only work in farms as a labourer to get paid, but she also struggled to till a little portion of land given to her to sustain her family. 
"We are facing difficulties and loss of lives on the way to our farms," she said. 
"Our biggest challenge now is that we are being attacked and abducted or killed while in the field. In the past week, we have lost about six lives due to the attacks by Boko Haram. Our crops have matured but we just can't go out there to harvest them."
"We usually set out for farms early in the morning, but the military won't give us a passage permit until 11 a.m., and it takes hours to get to the farms on foot from the main road. We need more security for us to be able to harvest the product of our sweat. Else, it becomes free for Boko Haram." 
Hassana Abu, a mother of four, said: "the security operatives here are making it so difficult for us mothers to go and harvest our products because they don't allow our male teenage children to accompany us to the farms."
"Any male person of ages 16 or 17 is stopped from going to the farms. There is no way a woman can harvest all her farm produce by herself; she needs support. Even if we are going for a paid labour job, they won't allow us to go with our sons. When you go alone, you can only earn N500, but when you go with your son, the family gets N1000," she continued. 
She explained that the slow issuance of passes often delayed their trips to the farm. Sometimes, they have to wait till 1 p.m., but are still expected to be back in the residential area by 2 p.m.
"With such a rush, it becomes difficult for us to get all our harvests that we gather out. We have no option than leaving behind all that we've harvested for Boko Haram," Abu said.
"The soldiers issue the pass sometimes around 10 a.m., and they don't get done with it until about 12.30 p.m. when the sun becomes extremely hot. In some cases, they may ban movement into the farms for about a week before they would give a day of grace."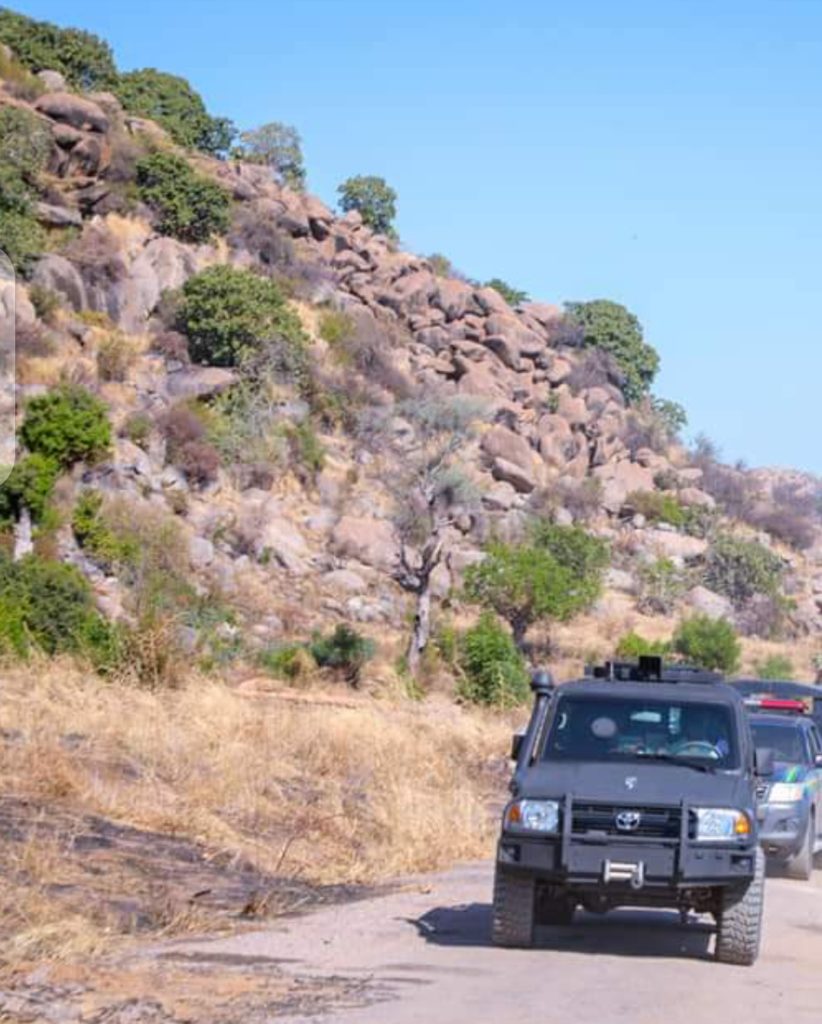 Beeba Ahmadu, a widow who depends on farming to fend for her family said the women in Gwoza are "living in hell."
"Look at us here helpless and unable to go and harvest the crops that we suffered so much to cultivate for the past months to grow," she lamented.  
"Many of us women have become breadwinners because it is either we lost our husbands or we fear for them that they could be killed if they go into the bush. So, some of us have to even go on paid labour to sustain a living." 
By her count, over 10 people had been killed within the previous two weeks and some girls were abducted. "A seven years old child who was with his mother on the farm was taken away. We are in a serious dilemma here; our security forces have tried but they need to do more to help us survive," she pleaded.
Fatimatu Haruna wondered if the government of Borno state was aware of the "serious trouble" they are in. 
"It seems our leaders in Borno are not aware of what is going on here in Gwoza. We want the federal government to come to our aid, by paying attention to these little things that are happening to us here in the rural areas. They may see our problems as small, but it affects our lives in a tremendous way beyond imagination," she said.
"When you leave Madagali, you have no problem going further. But from Gwoza up to Limankara, the routes are not safe; we find it difficult to reach our farms. The farmlands are small but it is risky to go further to farm on bigger lands due to insecurity."
Haruna alleged double standards on the part of the security personnel in the area, as she questioned why they should impose more restrictions in going into the farmlands only during the harvest season. 
"In the past, when it was planting season, no one stopped us from going to the farmlands to till the bush we moved in and out freely. Neither Boko Haram nor the military troubled us," she said. 
"But now that the harvest is here, they are worrying us with all kinds of restrictions. I don't know if it is a deliberate attempt to allow Boko Haram to continue to feast on our hard-earned harvests."
She said their crops, including groundnuts and maize, are being looted by the insurgents, even from farmlands "not more than a kilometre from the main road where the soldiers are."
"Even when they hear gun shooting and sight farmers running for their lives, they would say their commander has not given them the order to shoot back. Even the local hunter whom we sometimes donate money to for protection can do a little. We are afraid for our lives and we are scared about the future because we don't know if the worst is yet to come," she told HumAngle.
"For us coming to Gwoza is beginning to appear like a bad idea.  We cannot sleep with our eyes closed. The government should think about our plight and do something about it quickly because the height of the violence that is in Borno still dwells in Gwoza. We are still IDPs in Gwoza because our villages are still insecure, and we don't have access to family lands to enable us to do big farms to take care of our family; except the tiny portions lent out to us. We have to augment income with pittance paid to us after working in nearby plantations. We are paid between N400 and N500. And sometimes Boko Haram would waylay us and collect this money from us." 
Another farmer, Umaru Yaga, substantiated the reports about attacks on residents, stating that six people had recently been killed within a week while many others had been injured. 
"The challenge for us is the access to farms where we can harvest the crops that we planted and nurtured. Those tasked to give farmers protection only stand by the roadside while farmers go into the bush alone, without any form of protection," he said.
"Boko Haram walked into farms to forcefully take away our harvest and chase us away. The security forces see them but they won't even shoot or go after them. Government has to intervene because there cannot be peace here if our source of livelihood is denied."
This report is produced in partnership with the Centre for Democracy and Development (CDD) with support from the Foreign and Commonwealth Development Office (FCDO).
---
Support Our Journalism
There are millions of ordinary people affected by conflict in Africa whose stories are missing in the mainstream media. HumAngle is determined to tell those challenging and under-reported stories, hoping that the people impacted by these conflicts will find the safety and security they deserve.
To ensure that we continue to provide public service coverage, we have a small favour to ask you. We want you to be part of our journalistic endeavour by contributing a token to us.
Your donation will further promote a robust, free, and independent media.
Donate Here