Development
Features
News
Noise Pollution Leaving Adverse Effects On Lagos Residents
Residents of Lagos State, Southwest Nigeria are exposed to the effects of noise pollution; despite regulations and awareness by authorities, the situation is only getting worse.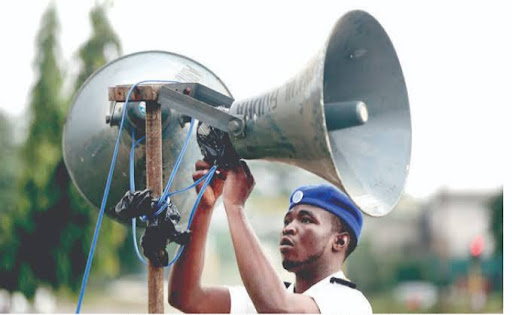 Erinokan Tawa, 78, battled insomnia for over a week, prompting her to visit a hospital. Tawa, who is hypertensive, was given medical advice to sleep a lot and keep away from a noisy area. 
Leaving the hospital with large bulgy eye bags, heavy with sleep, and a throbbing headache, she had hoped to get uninterrupted sleep at her residence at Town Planning Way, Ilupeju area of Lagos, in the Southwest Nigeria state.
She entered her supposedly serene part of the city only to be met by music blaring from huge speakers and a massive crowd in her confined compound; a space that is hardly enough even for parking cars, which it was originally designed for.
Erinokan is part of a demographic that is at the risk of developing anxiety and even at a higher risk of contracting the COVID-19 virus. So, for her sake, she needs as minimal contact with others as possible. 
"During the lockdown and subsequent restriction against large gatherings, I enjoyed my health and didn't experience high blood pressure and anxiety issues as I do now," the retired teacher bemoaned.
"I have been looking forward to relocating to a rural area for some time now but my apartment is still very much under construction there. I think I would be much better off there."
It has been alleged that Lagos is one of the loudest cities in the world. Loud hoots by yellow buses, trailers, and other vehicles on its busy highways are making the city unbearably loud.
Also, deafening and indiscriminate sounds from loud speakers and public address systems from places of worship, religious gatherings, and at homes  are one of the many health risks that Lagos residents have to contend with daily.
"Most weekends and even during weekdays, there are very loud parties with a huge number of people, thereby making it difficult to have a restful weekend because a lot of noise comes with such parties," the weary looking septuagenarian told Humangle.
Noise pollution is not only frustrating but it is also known to have multiple adverse effects on your health.
Currently, over 10 per cent of Lagos residents battle mild to total deafness as a result of the endemic noise pollution. 
The hearing impairment that ranges from mild to chronic, affects all classes of the population, and now constitutes over 50 per cent of patients that present at the Ear, Nose and Throat (ENT) section of the Lagos State University Teaching Hospital (LASUTH), Dr Olawale Olubi, an ENT Consultant at the hospital was quoted as saying by The Guardian. 
Hearing lost to generator noise
Adejuyigbe Daniels was born with hearing and speech abilities. But Daniels, the Pioneering Chairman of Ikorodu Deaf Association and the incumbent Vice Chairman, Lagos State Association of the Deaf, said he lost his hearing ability at five due to exposure to noise from a generating set while in a hospital. 
"It happened at the age of five years when my mom bathed me one very early morning for school. I was caught with a cold and eventually fell sick," he said.
"Afterwards, I was hospitalised at the University College Hospital Ibadan for some months. While in the hospital, I used to hear a sound from a loud generator because I was too small to detect where the sound was coming from."
"Gradually, I started developing a disorder until the time my left ear completely lost its function."
Soon after, Daniels lost his hearing when the right ear also stopped functioning. 
"Finally, at 11, the right ear too couldn't hear sounds again. Since then, I have been living with the Deafness," he recalled bitterly to Humangle.
"I used to hear only a sound with my right ear but now I can't hear any words. When I complained about it, all measures to make sure I regained my hearing didn't yield positive results." Daniels told HumAngle that medical examinations established that his inability to hear was caused by noise pollution. 
According to the U.S. Center for Disease Control and Prevention (CDC), a one-time exposure to extreme loud sound or listening to loud sounds for a long time can cause hearing loss. Loud noise can damage cells and membranes in the cochlea. 
"Listening to loud noise for a long time can overwork hair cells in the ear, which can cause these cells to die," it said. "The hearing loss progresses as long as the exposure continues. Harmful effects might continue even after noise exposure has stopped. Damage to the inner ear or auditory neural system is generally permanent."
Nearly 2.5 billion people worldwide ─ or 1 in 4 people ─ will be living with some degree of hearing loss by 2050, warns the World Health Organisation's (WHO) first World Report on Hearing, released in March this year. At least 700 million of these people will require access to ear and hearing care and other rehabilitation services unless action is taken.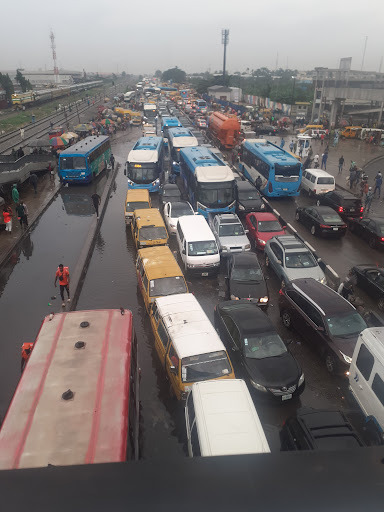 Residents not adhering to noise regulation by Lagos Government
The Lagos State Environmental Protection Agency (LASEPA) has a noise pollution control that stipulates the standard noise level for commercial, industrial and residential areas in the city. 
"All religious houses, Club Houses and other entertainment outlets are to operate within enclosed and soundproof environments with regulated use of speakers, giving due consideration to neighbouring residents," the agency said. 
According to the agency, residents are to obtain permits before open air parties, crusades, promotional adverts. Most Lagosians, however, are oblivious of the regulation. 
Olumuyiwa Fadore, a businessman and resident of Igando area of Lagos says he has never heard of such a regulation and he never thought such would even exist in a chronically noisy city like Lagos.
"Even without parties, I have a very good home theatre system in my room that I use very often," Fadore boasted.
Bankole Adesina, a media and real estate consultant said his residence on Governor's Road, Ikotun area of Lagos is surrounded by lounges, clubs, and motels where he and other residents are daily bombarded by all kinds of noise pollution.  
According to him, owners of those facilities were not observing the recommended noise decibel levels by LASEPA. In his area, residents have to increase the pitch of their voices during normal conversations.
"The club and lounge operators in my part of town are notorious for indiscriminate noise pollution even at the dead of night," Adesina said.
For King Maduka, an electronic dealer in the same area, residents still come for  generator sets, loud speakers and home theatre sets though the gadgets are all sources of noise pollution. 
Maduka said the only alternative to generating sets as a source of power is to switch to solar energy. "People have also started to use solar energy as an alternative source of power generation but it is beyond the reach of the masses as it is capital intensive," he said. 
"Generator manufacturers now make noiseless brands that are very easy to use as part of the efforts to tackle noise pollution," he added.
Exposure to industrial noise level beyond 8 hours is dangerous- LASEPA
According to a survey by LASEPA, Alimosho Local Government is the noisiest place in Lagos. In the survey titled Noise Pollution Abatement Evaluation in an Emerging Smart City; Shomolu, Surulere, Lagos Mainland followed as the noisiest places in Lagos. 
Dr Dolapo Fasawe, General Manager of LASEPA explains that the standard approved noise levels vary from each environment, noting that exposure to noise pollution becomes detrimental to health based on the length of exposure (duration) to excessive noise. 
"55dB in the daytime and 45dB at night is strictly for residential areas only, while for commercial areas, the permissible standard is as high as 70dB and Industrial 85dB," Fasawe said. "Using the industrial sector as example, it begins to cause discomfort to human health when staff is constantly exposed to this level of noise beyond eight hours.
She pointed out that the issues with compliance to approved standards in residential areas is due to non-compliance to the Town Planning Laws of Lagos State.
According to her, most commercial and religious activities sited in residential areas are as a result of homeowners, particularly children of the original owners selling such property after the demise of their parents for commercial use irrespective of what the masterplan of the area was at the inception.
Fasawe also pointed out that club houses, open bars, event centers, and religious houses amongst others operating in such areas are causing noise pollution to the surrounding environment.
She argued that most of them start off without conducting the statutory environmental impact assessment of their proposed project/activity in such areas.
"Because if that was done, the need for adequate soundproofing of the property would have been recommended as conditions for the project to be granted approval to operate, since activities of this sector involve the use of musical instruments," she explained.
Enforcing the law
Quoting 2020 report of Hearing Experts, LASEPA General Manager says just two centres in Nigeria carry out cochlear implantation which "is the only substitute as of now, for anyone experiencing hearing loss, despite being expensive and the associated challenges. We therefore owe it a responsibility to ensure a noiseless and healthy environment for the well-being of all," she told Humangle.
However, to ensure compliance to the state's environmental laws, regulations, guidelines, and standards on noise pollution, the agency says it is carrying out regular sensitisation and awareness programs for the residents. 
Fasawe says one of such programmes, the International Noise Awareness Day (INAD) takes place every last Wednesday of April and the Annual Noiseless Lagos Seminars every 9th of May, as well as stakeholders engagements at various Local Government Areas/LCDAs of the State.
She stresses that non-compliant facilities after warnings and alternate dispute resolution (ADR) options have been exhausted are sanctioned either by sealing-off of premises until abatement measures are put in place, the use of environmental court or imposition of fines, or imposition of penalties according to polluter-pays-principle.
As a result of these regulations and sanctions, LASEPA has recorded a considerable growth in the level of compliance following its regular intervention, Fasawe said. 
According to Gbolahan Olojede, a public affairs analyst, "For serenity of the environment, Lagos State has a law against environmental pollution which includes noise pollution control."
The state government should simply enforce its own laws. This will help to address environmental pollution issues that such events create, Olojede advises. 
"As part of this law, open air shows, crusades, and promotional advertisements require the permit of the Lagos State Government."
In most countries, ear and hearing care is still not integrated into national health systems and accessing care services is challenging for those with ear diseases and hearing loss, the WHO report noted. It added that access to ear and hearing care is poorly measured and documented, and relevant indicators are lacking in the health information system.
---
Support Our Journalism
There are millions of ordinary people affected by conflict in Africa whose stories are missing in the mainstream media. HumAngle is determined to tell those challenging and under-reported stories, hoping that the people impacted by these conflicts will find the safety and security they deserve.
To ensure that we continue to provide public service coverage, we have a small favour to ask you. We want you to be part of our journalistic endeavour by contributing a token to us.
Your donation will further promote a robust, free, and independent media.
Donate Here