Analyses
Displacement & Migration
Extremism
News
The ISWAP Doctrines Making IDP Resettlement Possible In Borno
A combination of the terror group's recent territorial stretch and relatively reduced hostility to civilians lessens life-threatening risks to resettled IDPs. But insights from other Islamic State affiliates suggest this may not last for very long.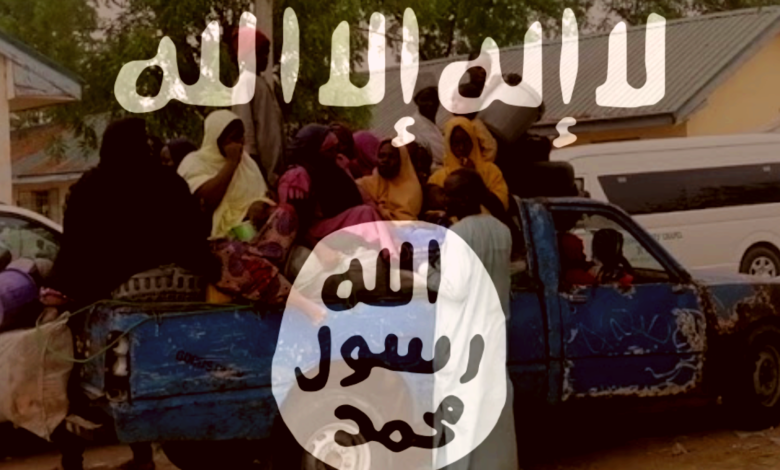 One after the other, displacement camps in Maiduguri, Northeast Nigeria, are getting emptied or repurposed. The Internally Displaced Persons (IDPs) who once lived there are being relocated to housing settlements outside the state capital or to their original local government areas. The government has cited several reasons. But what may not be obvious is: how it has doubled down on this course of action, despite widespread criticism, can be linked to changing power dynamics in the lingering Boko Haram insurgency as well as the ideological leanings of rival terror groups.
About six camps have been shut down within the past year, many of them hosting tens of thousands of displaced people. Several more are getting prepared for closure. Humanitarian organisations have been directed to cease donations to IDPs in a move that is suspected of encouraging compliance.
The government cites resettlement as a solution to festering vices at the camps, including early child marriage, prostitution, drug abuse, and thuggery. It has also emphasised the need to restore the displaced people's dignity and wean them off their dependence on aid.
There is another factor too. On record, it is stated as the 'return of relative peace' to the communities outside Maiduguri. But, it is more complicated than that.
"It was Boko Haram that used to kill civilians. ISWAP fighters hardly kill civilians. They attack security agents, so we are sure our people will be safe," an aide to the state governor told The Africa Report last December, hinting at this hardly-mentioned motivation. So what exactly does this mean?
The JAS/ISWAP rift
Boko Haram (or JAS; Jamā'at Ahl as-Sunnah lid-Da'wah wa'l-Jihād) and the Islamic State West Africa Province (ISWAP) are the two most active terror factions in the region.
In Aug. 2016, ISWAP, a faction favoured by the then al-Baghdadi-led Islamic State (ISIS), broke away from JAS to form an independent terror organisation. Taking only their weapons with them, the defectors had sneaked away in the middle of the night to avoid getting killed.
While JAS was led by Abubakar Shekau, Boko Haram founder Mohammed Yusuf's anointed second-in-command, ISWAP has had several leaders, starting with Yusuf's son Abu Musab al-Barnawi.
JAS maintained its stronghold in the Sambisa forest area while also having a faction loyal to it in the Lake Chad axis. ISWAP, on the other hand, evolved into having governorates spread across the Lake Chad islands, Yobe, and Alagarno forest (Timbuktu Triangle).
ISWAP's rapid expansion
Since the split in 2016, there have been clashes between JAS and ISWAP forces in different parts of the conflict-ridden region. But the feud reached a boiling point in May 2021 when ISWAP fighters, acting on orders from the Islamic State, made an advance into the Sambisa forest area, a move that culminated in the death of Shekau.
ISWAP's successful onslaught meant it had access to a huge stockpile of arms and ammunition, which Shekau had the habit of hoarding. It also absorbed many JAS military commanders and fighters who soon pledged allegiance to it.
The group has, however, faced resistance from JAS elements, especially in the Lake Chad islands and around the Mandara Mountains along the border with Cameroon. Not comfortable with the new dispensation, thousands of JAS members have also opted to desert or surrender to the Nigerian authorities.
Access to the Sambisa forest and JAS' disintegration have stretched ISWAP's areas of control, giving it an easier entry into various communities across Borno State as well as southern Nigeria. This means the locals would increasingly have to deal with the Islamic State affiliate rather than Shekau's men.
Though the Borno state government has acknowledged that ISWAP's growth is a source of great concern because of its better coordination and sophistication, it hopes to exploit an aspect of its ideology to push the IDP resettlement programme with as few risks as possible.
Takfir: the dividing line
Both JAS and ISWAP believe it is permissible to kill 'disbelievers' (kafirs). The only difference is they disagree on where to draw the line, who qualifies as a disbeliever, and how they should be killed. This disagreement is one of the wedges that finally led to their separation in 2016.
Takfir is the process of declaring a person or a group of people as disbelievers and, according to ISWAP, Shekau's JAS applied this measure to way too many people. It was also concerned that Shekau's fighters were high handed, indisciplined, and often acted arbitrarily.
"If they were hungry, they would rob the populace, and if they were barefoot, they would steal their riding animals, and if they requested to marry a girl and her guardian refused to marry her to them, they would threaten him by showing weapons until he should marry her to them," ISWAP leaders said in a book released in mid-2018.
The Islamic State province is very careful not to antagonise the general populace, believing that this is why JAS was resented and became alienated from the civilians.
The 2018 publication, titled 'Cutting Out the Tumour from the Khawarij of Shekau', sheds light on the ideologies of both groups.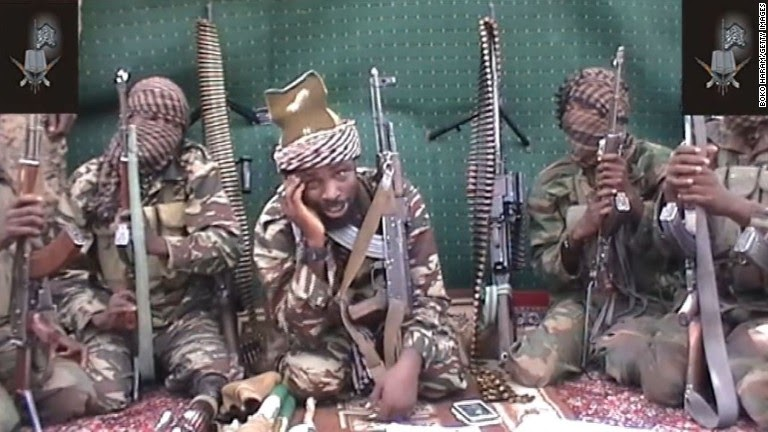 Shekau's controversial principles
Former JAS leader Abubakar Shekau's actions were considered so extreme that they isolated him even within the terror ecosystem. His faction was allegedly responsible for the murder of prominent Islamic clerics such as Muhammad Auwal Albani and Jaafar Mahmud Adam. And his excessiveness was among the reasons cited by Ansaru as it broke away from Boko Haram earlier in 2012.
For Shekau, anyone who did not belong to his group, Muslim or non-Muslim, could be killed, including former members who deserted even for non-ideological reasons. This made his style of jihadism extraordinarily brutal.
Many references have been made to his lack of moderation.
"Since 1435 AH [2013/14], al-Sheikawi [Shekau] has directed the aperture of his weapons against the Muslims, killing them and taking their offspring captive. Since that year Sheikawi has also been observing gathering places in which monotheists are presumed to be present, like stations, Sunni mosques and places of prayer on feast occasions. He sends a suicide bomber to blow himself up amid the gathering," ISWAP said, for example, in the 2018 publication.
It accuses JAS of declaring people as disbelievers outside of what is stipulated by recognised literature and clerics, including through "presumptive inferences and conjectures".
Shekau's fighters often killed people found with identification cards issued by the Nigerian government, whereas ISWAP's position on the matter is more flexible. The faction was fond of indiscriminate slaughters.
"In my view, the world is of two categories: either the man is with us [in our group], or I see him avoiding us, so I kill him. This alone is my work now," Shekau reportedly said in a recording.
In its book, ISWAP cited one instance where JAS gathered the young inhabitants of a town and gave them the option of joining its ranks. Those who accepted the offer, about 250 of them, were transferred to Sambisa. The rest, numbering almost 400, were marched behind the town and killed.
Shekau's atrocious tendencies are obvious from his speeches too. In March 2014, following the raid on Giwa barracks, he released a statement where he gave 'permission' to his followers to "rise, take arms and start killing them, even if you are three. Kill! Kill! Kill! Today, our religion is nothing but killing."
"Even if you are alone, take your knife, go and look for a person sleeping and slaughter him. Brothers! Please start slaughtering people. Take your knife, look for someone and slaughter him," he said in another part of the recording.
ISWAP's 'softer' position
Unlike JAS, the Islamic State West Africa Province is less aggressive in its application of takfir and is more conscious of managing perception.
In an open letter he wrote to Shekau in Aug. 2016, Mamman Nur said while Shekau went after the 'yam-sellers', they were rather bothered with killing the taghut (wrongdoers/rebels). "When we finish with the taghut, the yam-sellers will even fetch water for you," he argued. Nur, now late, was one of Boko Haram's first-generation veterans and among those who led ISWAP's defection. ISWAP leaders, however, killed Nur in 2018 after he was accused of "conspiring with a government agent."
Its moderate approach to engaging with civilians, predictability, and interest in providing essential services make it easier for people to reside and do business in areas under its control. For ISWAP, this approach complements its jihadi propaganda and helps it to gain legitimacy as well as recruit more members.
"ISWAP's approach toward local civilians has helped create an environment from which it can draw economic sustenance," the International Crisis Group noted in a 2019 report, adding that most civilians directly interacting with the group seem to consider its taxation a reasonable price to pay for services rendered and less exploitative than what they would experience elsewhere.
ISWAP has said it believes it is allowed to kill disbelievers unless they have a pact with it. While Shekau allegedly believes people who steal, enjoy football, and watch movies cannot be considered Muslim, ISWAP says even though those acts are 'great sins', they do not nullify the faith of the 'sinners' and so are not reason enough to kill them.
Additionally, it does not mandate its followers or people it considers believers to be within territories governed by it.
Meanwhile, some of the capital offences recognised by ISWAP include stealing war booties, homosexuality, apostasy, and homicide (killing a fellow believer). The group is also ruthless regarding security personnel, vigilantes, Christians/Non-Muslims, people attending or teaching at formal schools, civil servants, aid workers, civilians suspected of spying for the government, among others.
Its hostility to non-Muslims makes the group a threat to communities in southern Borno and parts of central Borno. Civilians in Muslim-majority areas in Northeast Nigeria are, however, expected to be relatively safer from its assaults except if they take up arms as vigilantes.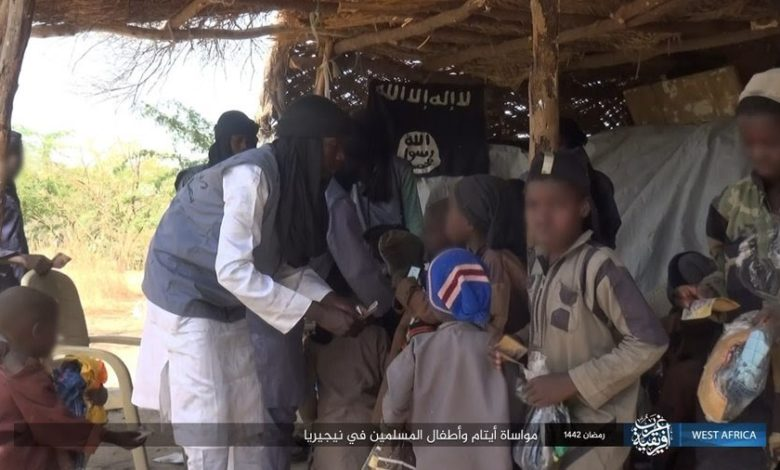 What this means for IDP resettlement
Already, the effects of ISWAP's consolidation against the background of its different approach to insurgency can be seen in Borno.
Before ISWAP's assault on Sambisa last year, there were many cases of displaced women getting abducted while venturing into the forest to fetch firewood. Men who accompanied them were automatically killed. But, based on recent interviews with displaced persons, it seems such incidents have become less frequent.
Resettled IDPs in Ngwom and Shuwari also confirmed that the terror attacks they experienced were targeted at military posts in the area. In places like Kukawa and Gudumbali, the Nigerian troops were forced out following resettlement efforts, and the ISWAP insurgents have since seized control.
But civilians in these communities will not simply be left alone. They are subject to strict religious laws. The insurgents regulate their affairs, especially livelihoods. Muslims with certain levels of income are expected to pay taxes (zakat). Recognised non-Muslim residents also pay a levy known as jizyah, which guarantees them protection.
Returnees recently told HumAngle that they had to give a fifth of their harvests to ISWAP. Some of them fled back to Maiduguri after not meeting the target. "The problem is sometimes one is faced with multiple taxations. If you give this group, another group might come up and ask for the same 20 per cent," said Mohammed Modu, 39, a farmer from Monguno. "They don't care if you had given another group before; if you dare take the products to the market without meeting their demands, they will kill you."
Fishermen around the shores of Lake Chad have complained of high ISWAP taxes too. They say they either have to put up with these or join the terror group.
These taxes are one of ISWAP's main sources of revenue and should increase given its latest territorial expansion. Last year, it revealed in a newsletter that it raised ₦51.9 million within only two months from zakats, about 7 per cent of which it donated to the poor during the Muslim fasting period.
Any chance of things taking a worse turn?
The group's approach has been relatively consistent over the years despite several changes in its leadership. This, however, does not mean its doctrines and strategic inclinations are not subject to adjustments. This may take place, especially as a desperate survival strategy, in response to resistance from locals, or in line with directives from the Islamic State's central leadership, which has lately had to do a lot of reshuffling.
Another pointer to the prospect of ISWAP becoming more savage towards civilians is the style adopted by other IS affiliate groups — notably the Islamic State in the Greater Sahara (ISGS) and the Allied Democratic Forces (ADF) in the Democratic Republic of Congo. While ISIS itself has a history of dedicating more resources to attacking armed forces, some terror organisations in league with it across the world are known to be more vicious.
ISGS, which operates mainly in the Niger Republic, Mali, and Burkina Faso, for instance, targets civilians in 45 per cent of its attacks. The Africa Center for Strategic Studies notes that it has been increasingly violent and was linked to over half of terror-related deaths in the Sahel region in 2020.
Many of these killings are large-scale. In one incident in March 2021, at least 137 people were killed across three villages in the Niger Republic's Tahoua region by ISGS militants. "The number of people killed by ISGS accounts for 66 per cent of all deaths from organised political violence in Niger in 2021, and approximately 79 per cent of the fatalities from violence targeting civilians," reported the Armed Conflict Location & Event Data Project (ACLED) last year.
ACLED says this trend is because communities are increasingly resisting its predatory zakat collection exercises, including forming militias and beating ISGS tax collectors to death.
According to a 2018 study by the Tony Blair Institute, the Islamic State's Khorasan Province in Afghanistan is another affiliate group notorious for carrying out targeted attacks on civilians and soft targets. Civilians are similarly the greatest casualties of violent campaigns by the ADF, the Central African group which had pledged allegiance to the Islamic State in 2018.
It is not difficult to see the possibility of similar situations playing out with ISWAP's presence in Nigeria, which could further endanger the lives of civilians, including displaced people who are being resettled from Borno's capital to more volatile parts of the state.
---
Support Our Journalism
There are millions of ordinary people affected by conflict in Africa whose stories are missing in the mainstream media. HumAngle is determined to tell those challenging and under-reported stories, hoping that the people impacted by these conflicts will find the safety and security they deserve.
To ensure that we continue to provide public service coverage, we have a small favour to ask you. We want you to be part of our journalistic endeavour by contributing a token to us.
Your donation will further promote a robust, free, and independent media.
Donate Here