Analyses
Armed Violence
News
Reign Of Impunity: Nigeria's Security Forces Torturing Suspects To Death
Nigeria has in the last decade recorded rampant cases of extrajudicial killings, with security operatives violating the United Nations treaty against torture and other cruel treatment.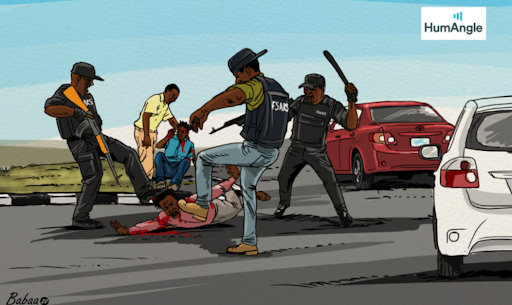 Although a signatory to the 'United Nations Treaty Against Torture and Other Cruel, Inhuman or Degrading Treatment or Punishment', adopted in 1975, Nigeria's security forces continue to violate the human rights and fundamental freedom proclaimed in the declaration. 
While the agreement prohibits torture of suspects in the bid to extract information or to subdue them, security operatives in Nigeria are notorious for these. This is evident from the military era to the current democracy with dozens having resulted in death.
On Oct. 23, 1993, Abass Owonikoko and five others had a brawl with a masquerade and his followers at the Oranyan axis of Ibadan, Oyo State, Southwest Nigeria. They were subsequently arrested and taken to Mokola Police Station.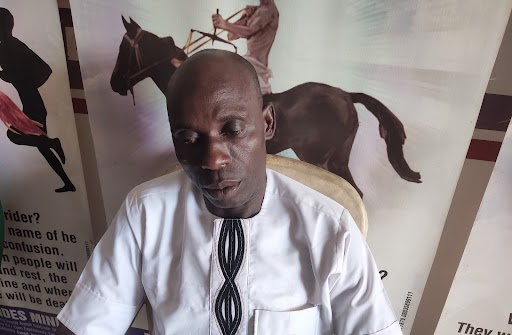 At the station, they were accused of robbery and made to spend a year in detention without arraignment. Unfortunately, four of the six people arrested for the case were tortured to death by the police. 
"I was arrested alongside others for assault and taken to Mokola Police Station on Oct. 29 of the same year.
"The four people that died were Morufu Suleiman, Abdul Rafiu, Sule Akeida, and Sarafa. Only me and one other guy, Akeem Olaniyi survived until our families hired a lawyer to take charge of our case," Abass told HumAngle.
Nearly three decades later, the reign of impunity continues. The acts of torture include the tying of arms and legs tightly behind the body, suspension by hands and legs from the ceiling or a pole, repeated and severe beatings with metal or wooden objects.
Other devices include spraying of tear gas in the eyes, sexual violence against female detainees, use of pliers or electric shocks on the penis, slapping and kicking with boots, and denial of food and water.
As the public pressurises the military to end Boko Haram insurgency in the Northeast, the region continues to record an increase in the number of reported cases of torture of innocent citizens. 
For instance, HumAngle reported the challenges faced by people arbitrarily arrested and detained over wrong accusations of having ties with Boko Haram, before over a thousand of them eventually gained their freedom back. 
Before then, Amnesty International had said in a 2015 report titled "Stars on their shoulders. Blood on their hands: War crimes committed by the Nigerian military" that military officers in their operations against Boko Haram "committed countless acts of torture; hundreds, if not thousands, of Nigerians have become victims of enforced disappearance; and at least 7,000 people have died in military detention as a result of starvation, extreme overcrowding and denial of medical assistance."
Legal framework
Aside from the UN treaty, Section 34 of the 1999 Constitution of the Federal Republic of Nigeria provides that "every individual is entitled to respect for the dignity of his person." It also provides that no person shall be subject to torture or to inhuman or degrading treatment. The country also has the National Human Rights Commission, a body charged to deal with matters relating to the protection of human rights as guaranteed by the Constitution.
While Nigeria ratified the International Covenant on Civil and Political Rights (ICCPR) in 1993, the Convention against Torture (CAT) in 2001, and the Optional Protocol to the Convention against Torture (OPCAT) in 2009, they are yet to be integrated into the local laws.
Meanwhile, the 8th National Assembly passed the "Anti-Torture Act" which was signed into law by President Muhammadu Buhari.  
Section one of the Act titled 'Duty of Government', imposes an obligation on the government to ensure that all persons, including suspects, detainees and prisoners are respected at all times and that no person under investigation or held in custody is subjected to any form of physical/mental torture. 
Aside from this, section three prohibits secret detention facilities, solitary confinement, and incommunicado detentions where torture may be carried out.
Reign of impunity
A year before the anti-torture Act was passed and signed, Saheed Eyitayo, 34, was tortured to death by Nigeria's secret police known as SSS on Apr. 4, 2016. Painfully, the security operatives paid a paltry N15 million compensation to the victim's family to keep mum.
The victim was a friend of Riliwanu Jamiu, accused of cloning the phone number of ex-Lagos State Governor, Akinwunmi Ambode. Since they could not get the original suspect, they arrested his friend and degraded him till he died.
Family members said the deceased had bruises all over his body when he was released by the SSS for burial but they could no longer press charges against them because money had exchanged hands.
In a report published on June 26, 2020, Amnesty International said it documented at least 82 cases of torture, ill-treatment and extrajudicial execution by Police between January 2017 and May 2020.
One of the victims of Police torture in the said year was Chima Ikwunado, a mechanic arrested with the allegations that he stole a car alongside Victor Ogbonna, Osaze Friday, Ifeanyi Osuji, and Ifeanyi Onyekwere. He was reportedly tortured to death by officers of E-Crack Police Division in Port Harcourt, Rivers State, South-south Nigeria on Jan. 29, 2020.
His family said they discovered the deceased's death after the Police were not forthcoming when they made efforts to secure his bail. One of the incarcerated victims said in a video that Chima died at the hands of the Police officers that tortured them.
More pathetic cases
Kubiat Akpan, 28, a fresh graduate of architecture, University of Uyo, was arrested on Aug. 29, 2021 where he was sitting out with some friends at a store. The Police said he was being investigated for robbery and cultism.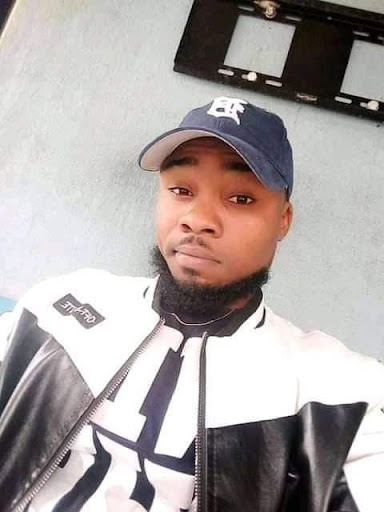 Hours after his arrest, he was tortured to death. While the Police claimed that the victim died of illness, the autopsy report invalidated their claim. An autopsy conducted at the University of Uyo Teaching Hospital, proved that there were visible bruises on the body which indicated torture.
Meanwhile, the Police team who deposited the corpse at the mortuary lied to the attendant that the deceased died in Nsit Ubium, a Local Government Area (LGA) outside of Uyo where the student actually died. They also did not identify themselves as Police officers to the mortuary.
On Jan.17, 2022, Shadrach Ochoche, a former worker at a Chinese restaurant in the Jahi area of Abuja was reportedly beaten to death by men of the Federal Capital Territory Police after he was accused of stealing his ex-boss's car battery.  
Media reports on Shadrach's death said he had blood in his mouth and the stretcher where his corpse was placed had bloodstains.
While many have died as a result of these embarrassing actions of the security operatives, some Nigerians live to tell their stories. One of such people, who simply identified himself as Miracle, narrated how Police accused him of stealing a laptop in Anambra State, Southeast Nigeria in 2017.
Miracle was tortured and hardly given any food for the 40 days he spent in detention before he was arraigned in court.
"They took me to the back of the hall and tied me with ropes. Then they started using all manner of items to beat me, including machetes, sticks, inflicting me with all kinds of injuries. One of the officers used an exhaust pipe to hit me on my teeth, breaking my teeth. I was left on that hanger for more than three hours," he told Amnesty International. 
Reactions
HumAngle understands that complaints about torture hardly lead to the investigation or punishment of security operatives. In cases where authorities announce investigations, perpetrators are hardly brought to justice. The leadership of the security forces handle the matters internally and often fail to make their findings known to the public. Thus, the reign of impunity continues. 
A Professor of Criminology and Sociology, Etannibi Alemika, and the ex-West African Regional Director of Ford Foundation, Late Innocent Chukwuma, carried out research on 'police-community violence in Nigeria' in 2000. They attributed police misconduct to a lack of accountability by the political leaders, which encourages lawlessness by government agents and the police.
Speaking with HumAngle on the challenges, a human rights lawyer, Inibehe Effiong also argued that authorities have failed to put concrete measures in place to hold security forces accountable. 
"The laws from section 34 to 35 of the 1999 constitution are there to protect human rights but we have authorities that are not taking responsibility. What we have is a failure of leadership from the security sector to the judicial system. 
"There should be room for sanction for officers found guilty of torturing people, compensation for victims of torture and families of those tortured to death. There is a need for a severe regime of sanctions," he said.
For Festus Ogun, another lawyer and human rights defender, there is a need for an overhaul of Nigeria's criminal system to end the torture of suspects by security operatives. 
"The system is fashioned in such a way that the justice system cannot punish those engaged in violation of human rights because most of them are the political class. The authorities are not taking action because they profit from the irregularities of security operatives. The way forward is a reform of our justice system where the law would rule and not men," he argued. 
Amnesty International said in a report in 2017 that to abolish torture in Nigerian society, authorities must go beyond lip service to ensure there is real reform in the security sector.
"Impunity sends the message to torturers that they will get away with it. Impunity denies victims and their relatives the right to have the truth established, the right to see justice served and the right to reparations," said Osai Ojigho.
She stressed that the reforms must translate into holding officers suspected of torture to account.
HumAngle contacted the ministry of justice for comments about the mechanism put in place to end acts of torture in Nigeria. But Umar Gwandu, the spokesperson of the Attorney-General of the Federation did not respond to calls and text messages sent to him.
---
Support Our Journalism
There are millions of ordinary people affected by conflict in Africa whose stories are missing in the mainstream media. HumAngle is determined to tell those challenging and under-reported stories, hoping that the people impacted by these conflicts will find the safety and security they deserve.
To ensure that we continue to provide public service coverage, we have a small favour to ask you. We want you to be part of our journalistic endeavour by contributing a token to us.
Your donation will further promote a robust, free, and independent media.
Donate Here