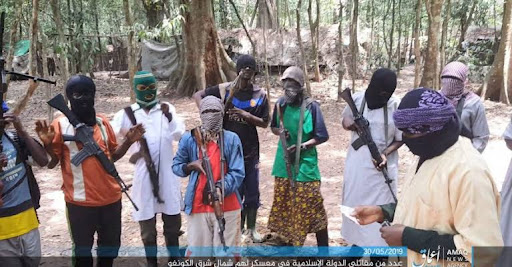 The United Nations recently reported on the threat of Islamic State (IS) expansion in Africa. Following the fall of ISIS in Iraq and Syria a few years ago, the terrorists, who carried out devastating attacks in the Middle Eastern countries, displacing millions and destroying lives and properties, are now turning their attention to Africa, exploiting local grievances and utilising radical Islamist propaganda to turn the continent into a new haven for Salafi-Jihadi terrorism. 
According to Italian Foreign Minister, Luigi Di Maio, there are concerns that terrorists are consolidating in Africa, posing a significant threat in a region with numerous security gaps. "We are concerned about the expansion and spread of Daesh in Africa," he said, referring to the Islamic State by its Middle Eastern moniker. 
"The expansion of ISIS affiliates into sub-Saharan Africa led to a surge in terrorism in many countries in the region," according to the 2020 Global Terrorism Index. 
"Seven of the ten countries with the largest increase in terrorism were in Sub-saharan Africa: Burkina Faso, Mozambique, DRC, Mali, Niger, Cameroon and Ethiopia." 
While the Islamic State West Africa Province has defeated the Boko Haram terrorists in West Africa, forcing thousands of them to surrender to the Nigerian Army, different militants in Central Africa have recently intensified attacks on military forces and civilians, destroying lives, houses, mosques and churches. 
Islamic State Central Africa Province (ISCAP)'s regional affiliates, particularly in Congo and Mozambique, have recruited civilians, seized towns, and destroyed lives and property in the region. Since 2017, these records of approximately 600 attacks have resulted in the deaths of over 3,000 people and the displacement of 800,000 others. 
The ISCAP has two major affiliates: Ansarus al-Sunnah in Mozambique; Allied for Democratic Forces (ADF), a Ugandan rebel group operating in the Democratic Republic of Congo (DRC). However, researchers have stated no clear link between the two groups other than their affiliation with IS. 
ISCAP's affiliates, like most terrorist organisations in Africa, include fighters from various countries to advance the Salafi-Jihadi agenda in multiple parts of the world. These mobile jihadists are trooping to various regions to train and recruit civilians to join them in the war. 
The leaders of Ansarus Sunnah and ADF, Abu Yasir and Seka Musa Buluku have both been specially  designated global terrorists by the United States, and their organisations have also been designated as foreign terrorist organisations by the UN. 
Journalists are currently referring to the two groups as ISIS-Mozambique and ISIS-DRC, and their attacks have been featured in numerous IS propaganda videos. 
Ansarus Sunnah: From sectarianism to terrorism 
Ansaru al-Sunnah, formerly known as Ahlussunnah Wal Jama'ah and locally as al-Shabab, is the official name of the Salafi-Jihadists in Mozambique's Delgado Province. It is distinct from the Somali terrorist organisation – al-Shabab. 
In its attempt to establish an Islamic state, the terrorist group has employed a violent interpretation of Sharia law to justify and carry out attacks on military and civilian targets. The consequences were devastating, and they were able to control a swath of land and ports in Mocimboa da Praia through religious propaganda and exploitation of local grievances. 
The group's origins have been traced back to a radical Kenyan cleric named Abdoud Rogo Muhammed, who gathered religious zealots around him with his oratory skills and logical prowess. Before his death at the hands of Kenyan security forces, he was accused of having ties to al-Shabab in Somalia.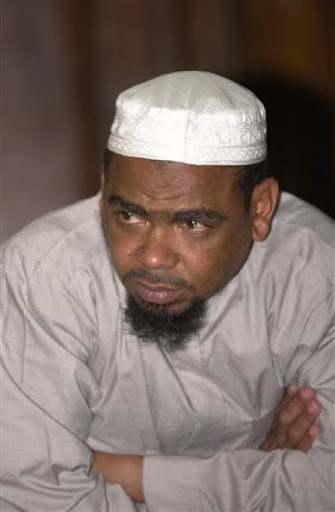 The US described him as someone who had been "engaging in acts that directly or indirectly threaten the peace, security, or stability of Somalia," specifically to recruit and fundraise for hardline radical youths. 
Rogo, like Boko Haram members in Nigeria, rejected formal education through his speeches, which were mostly recorded on CDs and uploaded to social media, and declared working for the Kenyan government to be Islamically forbidden (haram). He was accused of brainwashing youths through mosque lectures and his "Sirajul Munir" schools. 
Rogo was killed in a shootout at his home in Mombasa, Kenya, in Aug. 2012 but his mission was not ended as the government expected. The security agencies underestimated his influence on his followers. 
Following frequent police raids on his mosque, hundreds of Rogo followers fled the Kenyan coast to various locations, including Somalia. Others crossed into Tanzania and established a presence in Kibiti in 2015, while others snuck into Mozambique via Tanzania. 
Ansaru al-Sunnah was founded in 2015 in the northern Mozambican port town of Mocimboa da Praia is a Salafi Islamic organisation dissatisfied with the region's local Sufi practises. 
"Ahl al-Sunna wa al-Jamaa's narrative hardened as sectarian tensions escalated and the group fell into a dispute with authorities over its radical interpretations of Islam and characterisation of Sufi Muslims."
"These exclusivist views crystallised further when the group incorporated the followers of Aboud Rogo Mohammed, the leader of al-Hijra, a Kenyan group allied to the al-Shabaab in Somalia," read a report published in 2019. 
Ansarus Sunnah has an estimated 1,000 fighters operating in Cabo Delgado, an impoverished Muslim-majority province bordering Tanzania, taking advantage of the national government's weak governance, socioeconomic problems, and ethnic and religious marginalisation. 
Ansarus Sunnah launched its first violent attack in October 2017 in the port town of Mocimboa da Praia, targeting three police stations. Most of its victims have been civilians but as the group's operational capabilities improved, it began staging increasingly daring attacks against government targets. 
According to an infographic created by the Armed Conflict Location and Event Data (ACLED) Project, there is "no end in sight" to the violence. According to the data, 2021 will be the second deadliest year of conflict in Cabo Delgado.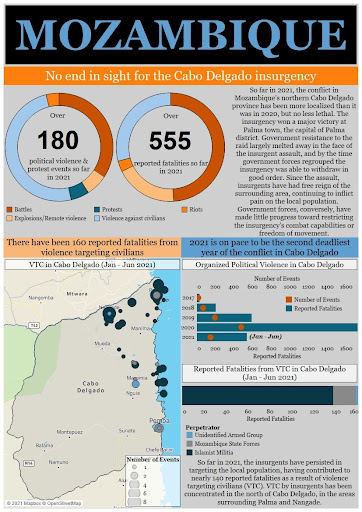 ADF: Political motives, religious propaganda 
The Allied Democratic Forces (ADF) was founded in 1990 by a former Ugandan military officer loyal to the country's dictator, Idi Amin, who accused the country's current president, Yoweri Museveni, of marginalising Muslims.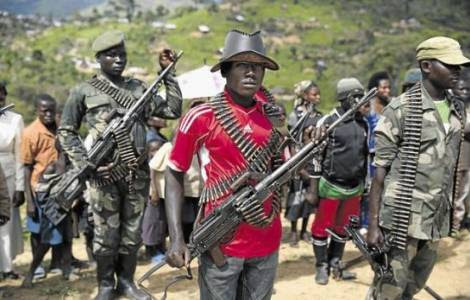 The group, which was formed initially for political reasons but later began using Islamist propaganda, was crushed by the Ugandan army in 2001 but quickly relocated to the North Kivu province. It re-emerged in 2014, attacking the Congolese Army. 
ADF established a link with ISIS at the end of 2018 and began using its flag and extremist approach in its propaganda messages. Their rhetoric shifted from a war against the Ugandan government establishing an Islamic State on a larger scale. 
According to researchers, despite its use of extremist tactics, ADF is a complex struggle that cannot be easily classified through the lens of Islamic extremism. Some of its operations deviate from the tactics of Salafi-Jihadists in other parts of the world. 
The group employs both Salafi-Jihadi and secular faces, with each different addressing audiences and serving other purposes. Despite this fusion of secular and jihadi approaches, ISIS has recognised ADF as one of its Central African affiliates. 
The ADF has carried out attacks on hard targets like prisons, as well as security and international forces. The ADF attacked Kangbayi Prison in Beni in Oct. 2020, freeing over 1,300 inmates to release ADF combatants and recruit new fighters. 
Since 2013, ADF has been responsible for at least 6,000 deaths. According to reports, the ADF has killed over 1,200 civilians in the Beni area of North Kivu province alone since 2017.
---
Support Our Journalism
There are millions of ordinary people affected by conflict in Africa whose stories are missing in the mainstream media. HumAngle is determined to tell those challenging and under-reported stories, hoping that the people impacted by these conflicts will find the safety and security they deserve.
To ensure that we continue to provide public service coverage, we have a small favour to ask you. We want you to be part of our journalistic endeavour by contributing a token to us.
Your donation will further promote a robust, free, and independent media.
Donate Here