Featured
Features
Human Rights
News
Contracted Tuberculosis In Military Detention. He's Out Now, But Still Terribly Ill
Adam's release by the Nigerian military should have been nothing but good news to his waiting wife and mother. But with an infectious disease gotten during detention still disturbing him, he's become something of a liability to his already impoverished family.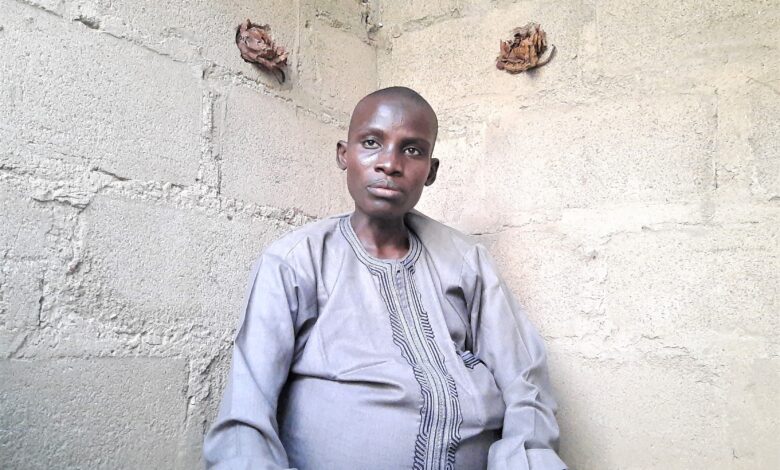 Adam Bulama Modu, 25, walks with great difficulty. When he sits, he does so carefully too. Because of a huge, painful swelling in his belly, as well as other symptoms that come with abdominal tuberculosis, the young man has had a tough life. His health took a sharp turn for the worse over six years ago during his undue detention at Giwa barracks, a military facility in Maiduguri, Northeast Nigeria.
When HumAngle first met his wife and mother in Oct. 2020, Adam was being transferred from one hospital to another by the Borno State Maximum Security Custodial Centre. His health was deteriorating but the prison authorities, according to the family, neither paid for his proper treatment nor took care of his other essential needs.
A year and months earlier, his wife, Falmata Modu, and others could not say for certain that Adam was alive. Since he was picked up by Nigerian soldiers many years ago and taken to Giwa barracks, nothing was heard from him until they learnt in May 2019 that he had been admitted at the University of Maiduguri Teaching Hospital (UMTH).
The family was displaced from Kodo, a community in Banki, Borno State, in 2015 during the terror group Boko Haram's expansionary frenzy. Adam's father being a Bulama (ward head) placed them at greater risk, so they fled to neighbouring Cameroon. Shortly afterwards, the authorities returned them to Bama in Nigeria. There, the Nigerian military took women, children, and the elderly to a displacement camp. Over 70 young men like Adam, who better fit the profile of the typical Boko Haram fighter, ended up in cells at Giwa barracks. Adam himself was only 19 years old at the time.
"Forty of us were kept in one cell and the remaining 31 were kept in another cell. We spent five months there and I got this sickness about one month into detention," he told HumAngle following his release last November.
He had noticed that his temperature was rising unusually at night and his body started to swell. The reason for his predicament seemed obvious: "There wasn't enough water. They kept 200 to 300 people in a room and there was no ventilation; it was very hot. There were a lot of sick people in the cell."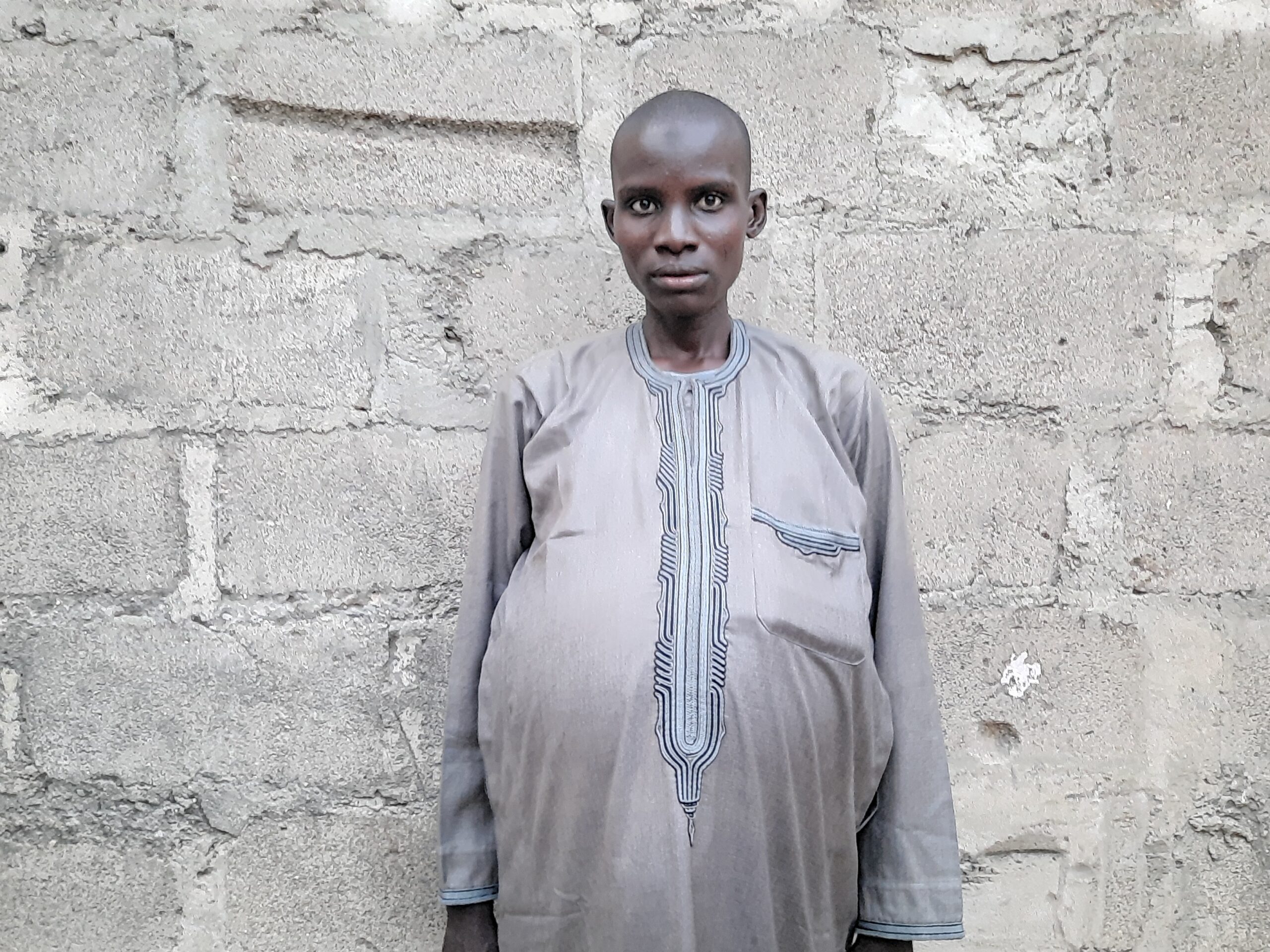 Tuberculosis, which is a contagious disease, does great in such conditions and is known to spread easily in prison-like settings. A source at Giwa barracks had informed HumAngle last year that as many as 67 of the detainees were still bedridden with tuberculosis as of the last count. "Every now and then, there would be new cases," he'd said. 
According to the World Health Organisation (WHO), about 10 million people contract the disease every year, 1.5 million of whom lose their lives. This makes tuberculosis the world's deadliest infection. In 2019, nearly 90 per cent of new cases were recorded in only eight countries, including Nigeria.
While the disease is curable using a combination of drugs, the treatment regimen has to be adhered to for at least six months. But while he was in custody, Adam was not getting the drugs he needed at the rate he needed them. The danger here is that the infection could become resistant to previously effective drugs, making it incurable or difficult to treat.
Two months after his transfer to the maximum-security prison, Adam was taken to the Umaru Shehu General Hospital, where he spent close to six weeks before he was taken back. 
"Then after a year, we were taken to (the) General Hospital again. From there they took us to UMTH, where I spent nine months. After 40 days, they brought me back to the teaching hospital again. After staying there for 11 months, they said they were discharging me since I couldn't afford drugs."
The prison authorities did not show genuine interest in his recovery. Falmata had told HumAngle in 2020 that whenever the hospital prescribed drugs, no one was making attempts to buy them. So the family had to raise some money, which they handed over to a warder assigned to the healthcare facility.
"They only bought four injection vials and other medicines and said if his condition changed, they should give him the injection. I think they spent the rest of the money," she had alleged.
At the prison too, Adam noted, there weren't enough drugs to take care of sick inmates and prisoners sometimes had to contribute money themselves to get medicine. Most prisons in Nigeria, in fact, lack hospitals or well-equipped clinics and they do not have spare facilities to separate prisoners in case of disease outbreaks. This violates the Nigerian Correctional Service Act, which provides that the authorities shall put in place healthcare services to protect both physical and mental health as well as treat diseases.
In addition, the United Nations Standard Minimum Rules for the Treatment of Prisoners adopted in 2015 state that providing free healthcare for prisoners is the government's responsibility.
The member countries had also unanimously agreed that "healthcare services should be organised in close relationship to the general public health administration and in a way that ensures continuity of treatment and care, including for HIV, tuberculosis and other infectious diseases". This was not the case for Adam and is not the case for many others.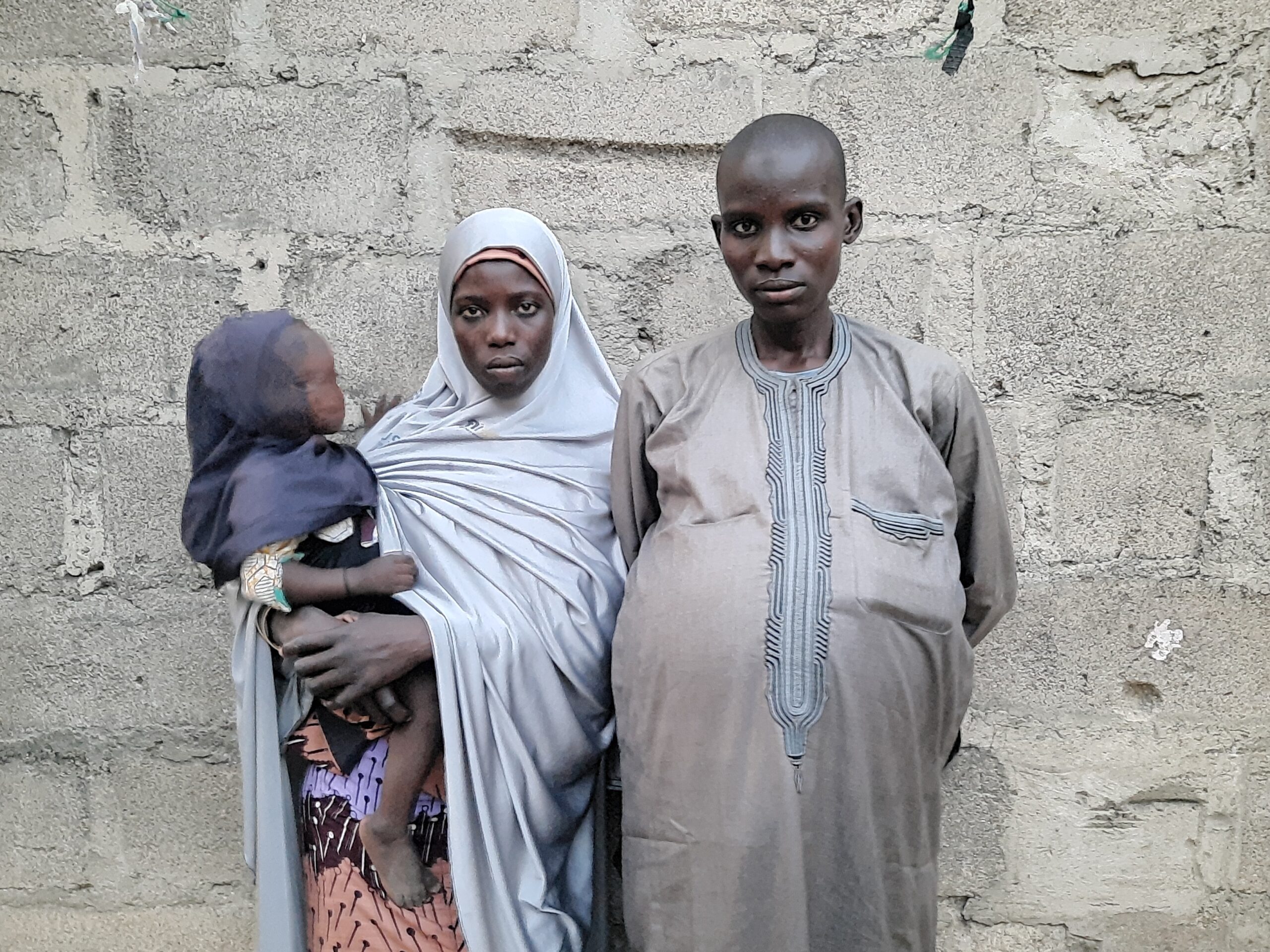 "Adam was living well and caring for all of us but, when they arrested him, things became very bad," observed Falmata.
When he was taken to Giwa barracks, one soldier had said they would be released within the week. During his transfer to the maximum-security prison too, they had been told they would be allowed to go after three months. But none of those statements was true. Adam only secured his freedom in Nov. 2021, after spending over six years in detention. The Nigerian Army had announced the previous July that it was releasing over 1,000 detainees after clearing them of wrongdoing or any links to Boko Haram.
"Since they found out I was innocent and sick, they were supposed to release me. But they kept detaining me," Adam lamented.
He is nevertheless glad about regaining freedom and says he looks forward to what life has in store for him. Every few weeks, he returns to the hospital to drain the excess fluid in his stomach, which could be between five and nine litres. "I feel better when they drain the water. When it swells again, I cannot even lay down well," he said. The doctors have not suggested to him that there could be a permanent solution.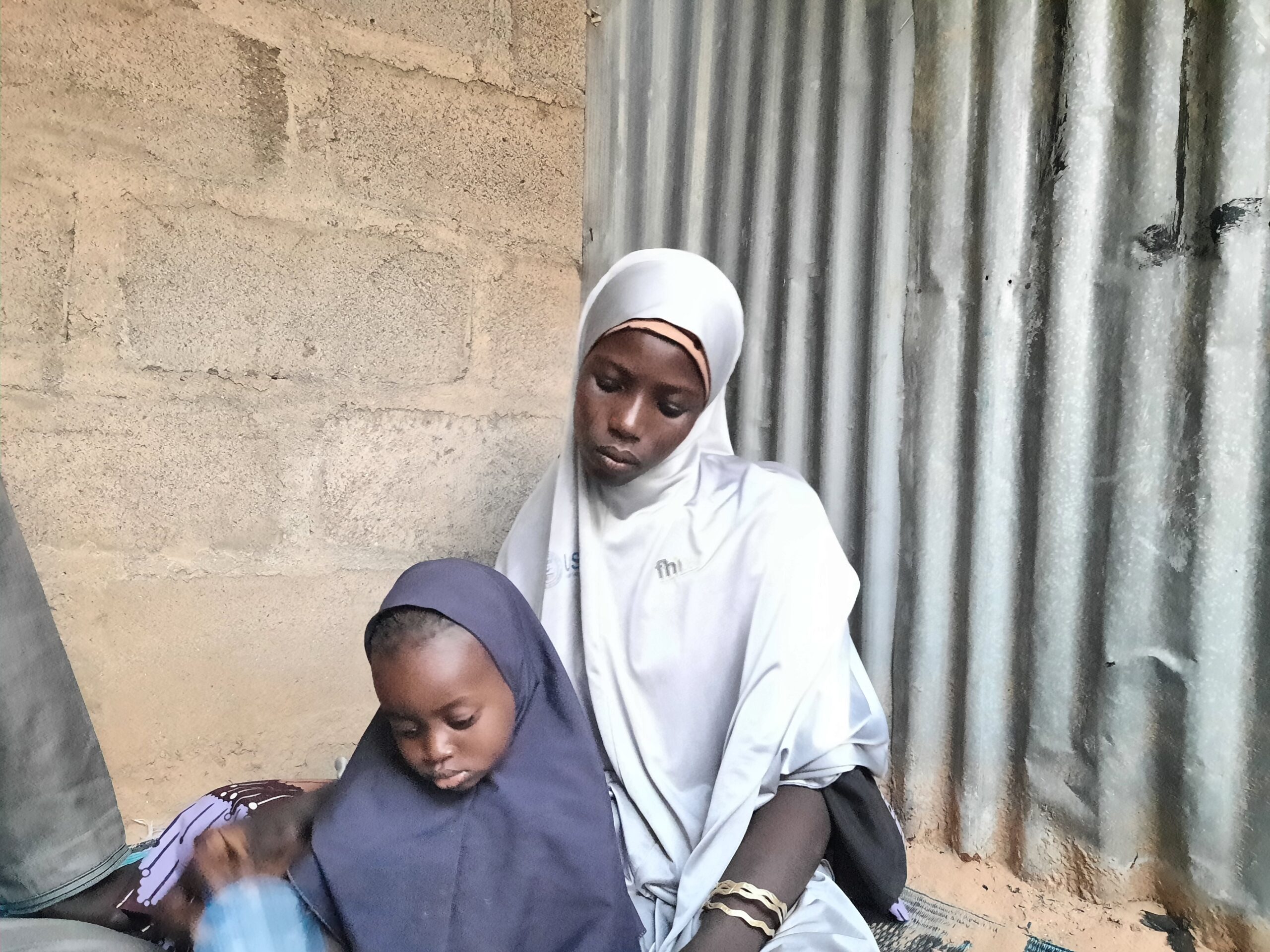 Falmata is excited to have reunited with her husband outside the confines of the hospital and away from the gaze of prison officials. But she is worried about his condition, which deprives him of gainful employment and the family of the little resources they have to obtain essential needs.
"We suffered a lot during his absence, and we are still suffering after his arrival," she said. "We don't have anything. Now Adam and my father have been released and Adam is sick. If he were well, he would get something for us."
On the contrary, their return means there are more mouths to feed, and ironically it couldn't have happened at a worse time. This is because the family used to rely on Adam's mother Aisa Aje's monthly food allowances from the World Food Programme (WFP), which complemented their earnings and afforded them three daily meals. But that payment has ceased since May last year. Now, they can only afford to eat once or twice a day. And to get this, Falmata and Aisa, who is nearly 70 years old, fetch firewood from deep inside the forest and sell them. More Internally Displaced People (IDP) in Borno, especially women, are resorting to the firewood business despite the risks of getting attacked and abducted by terrorists.
Adam is not happy about this and longs to lend a hand of support. But his swollen stomach and the pain and fatigue he feels are a hindrance he cannot ignore. "I want the government and well-meaning individuals to assist me to treat my sickness," he appealed. "I used to sell women's jewellery; I would like to return to it if I can."
---
Support Our Journalism
There are millions of ordinary people affected by conflict in Africa whose stories are missing in the mainstream media. HumAngle is determined to tell those challenging and under-reported stories, hoping that the people impacted by these conflicts will find the safety and security they deserve.
To ensure that we continue to provide public service coverage, we have a small favour to ask you. We want you to be part of our journalistic endeavour by contributing a token to us.
Your donation will further promote a robust, free, and independent media.
Donate Here