Features
Burned Out Of Home; A Southern Kaduna Community's Story Of Survival
The residents of Madamai, Kaduna State, northwest Nigeria, were brutally attacked several times over a 18-month period. Some victims of the repeated attacks were burned out of their homes, found a place to shelter and then were burned out again.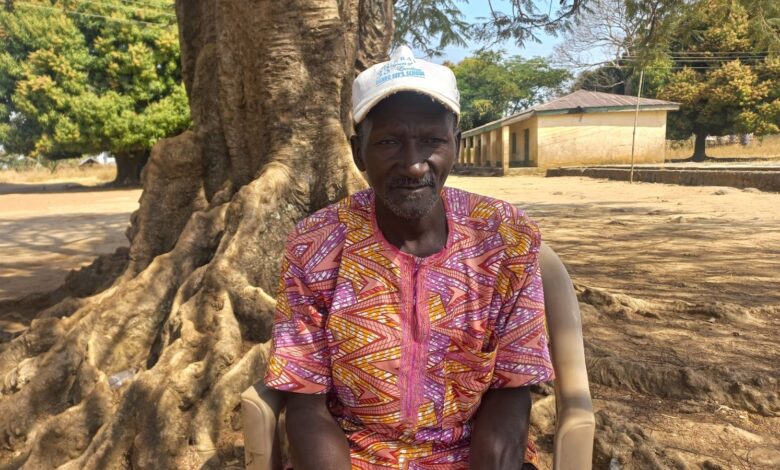 Alice Ishaya dreams of a new home.
Once, she lived in her own four-bedroom bungalow in the village of Madamai, southern Kaduna, but it was burned down.
The house was lost when Alice and her family were forced to flee as terrorists came to the village in Sept. 2021.
It was the second of four brutal attacks that have hit Gworok, also known as the Kagoro Chiefdom over 18 months, between 2021 and 2023 that have left the community shattered, scattered, and counting the cost.
Thanks to some good samaritans, Alice's family found a place to lay their heads in Mallagun 2, a neighbouring settlement also located in the Kaura Local Government Area (LGA) of Kaduna State, northwest Nigeria.
She still dreams of a home. Her own home.
Some days, she and some family members summon the courage to sleep over in what remains of their former house in Madamai. When they can, they also do some work on their farm nearby.
Before, they had a division of labour that made everyone happy. Alice took charge of planting crops like maize, guinea corn, and yam, her children did the rest of the work.
But all these efforts were for nothing. In the end the farm and their house were both destroyed by the attackers.
Now, when they dare to work their farm, they are at the same time working on their fears and psychology. Even though they look over their shoulders, they hope to continually draw the courage to return for good.
The most recent attacks were in Mallagun 1 and Sakong at the end of Dec. 2022. Early in the same year, other communities such as Agban, Adan, and Tsongai also witnessed bloodshed.
The horror
Alice was among a few who were able to come to the relatively safe location of Saint Thomas Primary School, Mallagun for an interview session with HumAngle to tell what she experienced.
Stress lines lined her features and it was hard to believe she was only forty years old.
When she spoke about the horror they passed through in 2021, the lines appeared to dig deeper into her face. Then she closed her eyes, as though to shut out the images that were coming back to her.
"I had just fallen asleep when I heard the sound of gunshots," she began, talking about the first attack on Aug. 15, which broke out in the early hours of the morning, just as dawn was breaking.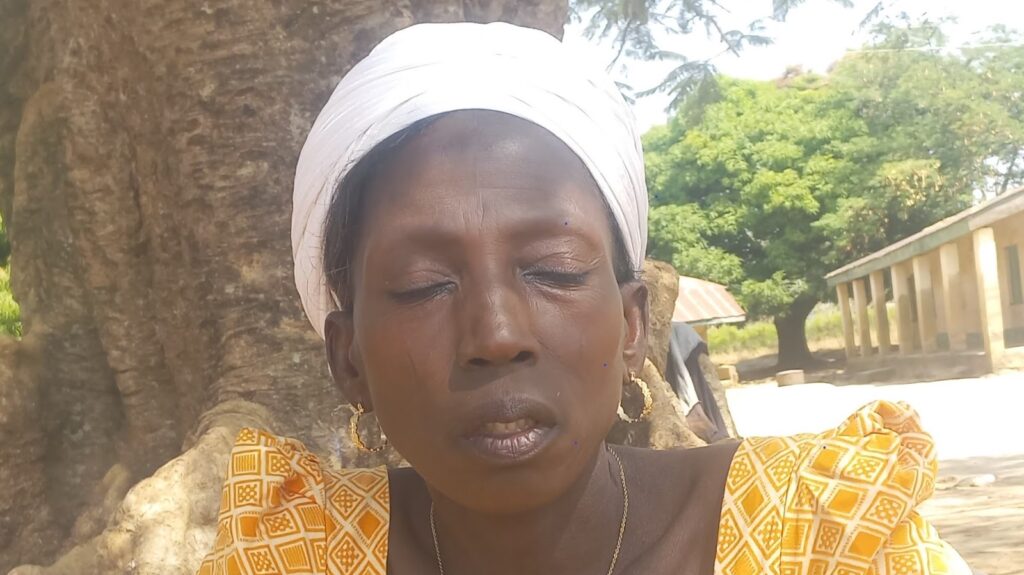 Alice sprang out of her bed bewildered, and for a moment she could not find her way out.
When her hands finally found the doorway, she grabbed her 10-year-old niece and sprinted towards Mallagun.
There, they stayed for a week until they were sure there was relative calm. Unfortunately, five people from her village were killed in the attack.
"So we always returned to farm our land in Madamai and return to Mallagun. We were sleeping at the catholic church there while we went back to the farm," she explained.
But it seemed the terrorists were just getting started.
River run
It was about 5 p.m. on Sept. 26 in Madamai, and Alice had just harvested some yam. Her mission that evening was to make a quick sale before nightfall.
She was disappointed when the customer she was counting on was nowhere to be found.
She went home, cooked a meal and was eating and chatting outside with a neighbour when someone rushed to tell them – terrorists had been sighted and they were advancing from the farmlands.
Flustered, some locals were already trying to block the routes that led to the settlement.
That was when Alice heard the first gunshot, and knew that indeed all was not well. More shots rang out, again and again.
She did not turn towards her home, but fled in the direction of a neighbouring settlement called Makagun.
On her way, she found three children, aged between five and seven. Without thinking, she grabbed them and took them with her.
Alice knew at this point that she had taken a risk. These little children could slow her down. But what choice did she have? She couldn't just leave them there to be shot.
She suddenly realised in the direction she was fleeing she would have to cross a river to get to safety. It was a big river, not something you could just walk through. Clutching the children to her they launched into the water, clutching the smallest child to her and holding the others by the arms.
"I kept praying that the children would be able to make it," she said.
Havoc
And luckily, they all did.
Then she sighted Makagun locals on the lookout for people fleeing their way. Relief washed over her. That night they slept in a pastor's house in the community.
The following day, like many others, Alice went back to her village and saw the destruction that took place – the burnt houses and the corpses.
Afterward, the Commissioner for Internal Security and Home Affairs, Samuel Aruwan, said the security agencies reported 34 deaths.
Alice's family is an extended one, so when the attack came, she felt like every part of her was hurt by the havoc that took place.
"I lost my brother-in-law, my husband's immediate younger brother. My neighbour was also killed. A three-year-old child from my own household was killed," she told HumAngle, as she sat under a tree at the school in Mallagun.
Losing a 'home' twice
John Iliya, 37, has twice lost a home during these terror attacks.
A church worker, he is currently sheltering in a priest's house.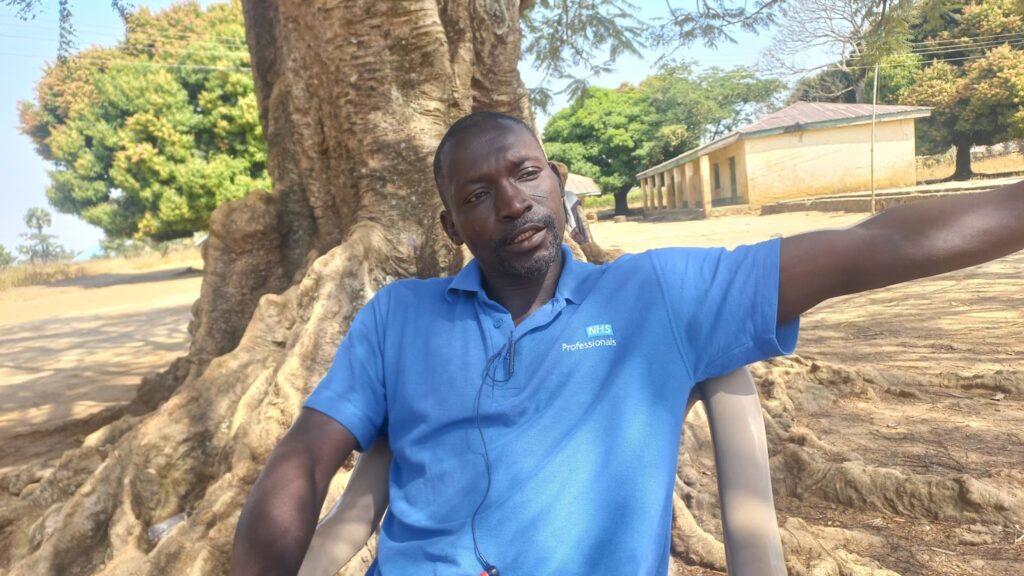 Initially, after the first attack in Aug. 2021, he had moved his family to Kagoro town.
Like others in Madamai, he had managed to escape with his entire family. At that time their house had, fortunately, remained untouched.
But they were not so lucky afterward. In the second attack in September, his house was looted. Iliya's clothes, TV, anything they could carry, was taken. The house in Madamai was burned down.
Iliya later relocated his family to Mallagun 1. There, a locally well respected man who owned a house in the rural area, but lives in Kaduna city, opened the doors of his rural property to five displaced families.
A structure with ten rooms, each family packed themselves into two rooms. It was a life-saving gesture that was much appreciated by the people.
Unfortunately, it did not last for long.
In December the terrorists came again. "This house too was burned down," Iliya said. Many were killed in that attack and many houses left in ruins across Mallagun 1 and Sakong, two neighbouring communities that had served as a refuge for the displaced.
Carry the child
Running and making it out alive at a time of violent conflict is terrifying. When you have a wife, six children and several other relatives in tow, it is catastrophically so. This was the case for Jerry Daniel, a civil servant.
On Aug. 15, he and his entire family were on their way to attend the Sunday morning service when they heard the first spurts of gunfire.
Some of his older children dashed for the bush. Daniel, 56, ushered his wife and the others in front of him, and they ran for their lives.
There was a problem. The youngest could not move as fast.
Daniel somehow found the strength to pick him up and keep running.
Fortunately, he and his family made it out alive. But some locals did not.
How some died
"There was another group who blocked the road and started shooting. So we followed a route through Mallagun 2," he recalled.
"One of those on the run with us tried to pass through Mallagun 1 and he was shot dead. He was a visitor and did not know the route well. Another woman had fled but decided to sneak back because she had forgotten something. That was how she too was killed alongside her child.
"After that, a friend of mine we were fleeing with who had returned because of his sick wife, was killed. Another woman was a visitor in one of the first houses that was attacked. She was killed."
Daniel owned a provisions store – all the commodities were stolen and the place set ablaze. He also had four tricycles. They were all set on fire.
When the second attack came in September, Daniel was at Kagoro. Luckily, he had attended to his maize farm in Madamai earlier that day and had returned to Kagoro before the bloodletting took place.
But his home, which had been partially burned down the first time, was torched again, destroying it utterly.
These memories Daniel finds hard to erase today. His entire family now resides in Kagoro, and like several others, this is due to the kindness of someone who opened his doors to them.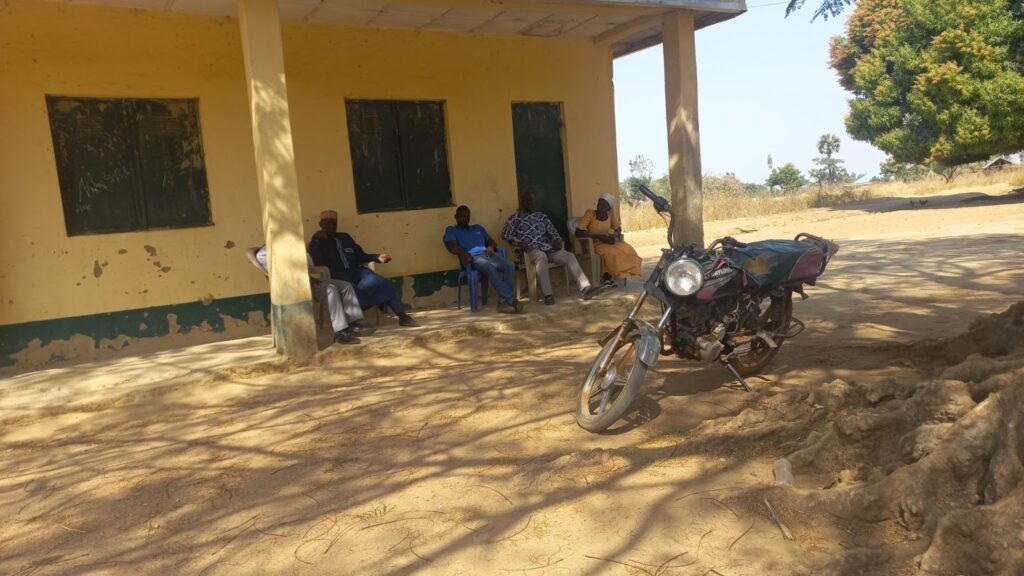 Scattered dream
Prince Ishaya, 30, feels like the most helpless person.
Once, he had two jobs – as an electrician and a driver. But everything changed for him after the attacks.
His family was about to commence morning prayer in Madamai, just about 5:40 a.m., when they heard gunshots. He remembered seeing about seven armed men enter his house. "Some wore caps, some face masks," he said.
Even as he fled, Ishaya feared that all was lost. And he was right – two of the cars he worked with were set afire. Another two, parked by his friends, were set ablaze too. Then there was his precious house.
All he had worked for, gone in one fell swoop.
Today his wife and three children live in far-flung parts, some in Abuja, Nigeria's capital city, and others in Kafanchan, which is just about a dozen kilometres away by road.
He now depends solely on his skill in electrical work. But this side of business is not lucrative in Kaura local government area. He misses the vehicles that once helped him care for his family properly.
"Help!"
Amos Yakubu, 48, lost his sister inlaw in the August attack.
At the moment, he is the secretary of a committee set up to take care of the needs of the displaced. Some of his responsibilities involve encouraging the displaced to be useful to communities in which they sought shelter.
"No matter the little you are given, even though you are starting over, manage it well. That's the advice we give them," he told HumAngle.
"We also agreed that, if they have not burned down a particular person's house, a displaced person should be able to live there pending when he would be able to repair his own house. That is what we try to do at the community level to take care of those who are displaced."
The primary school in Mallagun 1 was approved as an official Internally Displaced Persons (IDP) camp, he explained. But the people realised that it is not fenced and lacks security.
"This is why we couldn't stay here. At that time, Mallagun 1 had not been attacked," he added, making reference to St. Thomas Primary School Mallagun.
Yakubu's family is another example of how displaced families are now scattered around Southern Kaduna and beyond.
"We don't have an official IDP camp. We live in different places. Wherever we get, we squat. Some who moved, about five families that I know, were affected by the Dec. 18, 2022 attack in Mallagun," he said.
Another sad example is Jacob Adamu, a husband and father to seven children. The oldest is over 20 years of age and the youngest is 12. To add to these responsibilities, six relatives lived with the family.
"Today some are in Kagoro, some in Mallagun. I was in Fadan Kagoro, but I have returned home to Madamai. My first child has taken his family to Kaduna," he explained.
"We need help."
---
Support Our Journalism
There are millions of ordinary people affected by conflict in Africa whose stories are missing in the mainstream media. HumAngle is determined to tell those challenging and under-reported stories, hoping that the people impacted by these conflicts will find the safety and security they deserve.
To ensure that we continue to provide public service coverage, we have a small favour to ask you. We want you to be part of our journalistic endeavour by contributing a token to us.
Your donation will further promote a robust, free, and independent media.
Donate Here