Armed Violence
Features
As Residents Count Losses In Southern Kaduna, Suspicion Grows Over Role Of The Military
The fear of another massacre like the one that occurred on Dec. 18, 2022, in Mallagun and Sakong, has driven many away. But, despite the uncertainty, a few remain behind in their homeland.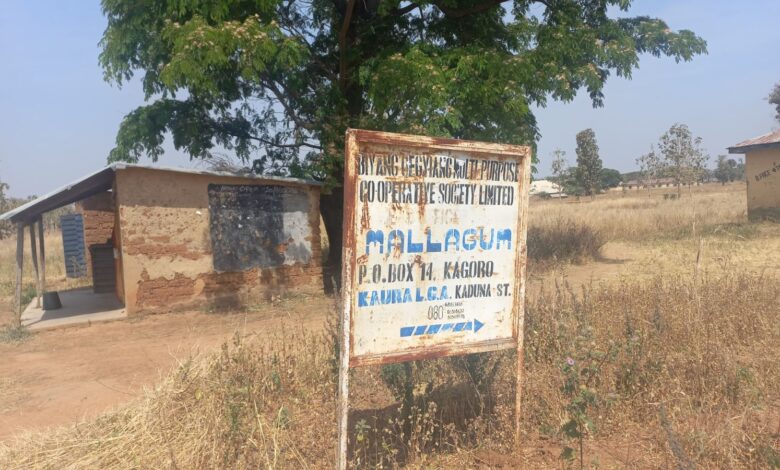 The people of Mallagun 1 and Sakong all stop what they are doing and look up at the dusty road leading to their communities at the slightest movement of a vehicle. Only once their anxiety is dispelled do they return to their tasks. They are in a hurry before the dreaded dusk. A few lone figures are seated on front porches as if weary from a long trip. Then others, under trees as though relaxing from a hard day's work, but it's just past noon – and the bags beneath their eyes, the weariness, and shiftiness there speak of something grave.
They are tense. They have hardly slept. At night, they are up and alert, just in case the visitors of Dec 18 last year return again to litter the earth with AK and heavy machine gun shells. The evidence left by the raiders, shells from weapons commonly used by terrorists and military alike, has left the survivors with questions about the identity of the people who shattered their town.
In the background, behind this handful of people, are their homes. They stand like old relics desecrated by time. But these fire-blackened 'relics' in Mallagun 1 and Sakong in Kaura Local Government Area (LGA) of Kaduna State, northwestern Nigeria were destroyed only weeks ago.
The land in the shadow of the hills that loom over Gworok (Hausa; Kagoro) chiefdom has a history of invasion, bloodbath, and wailings muffled by the abrupt shovelling of sand over mass graves.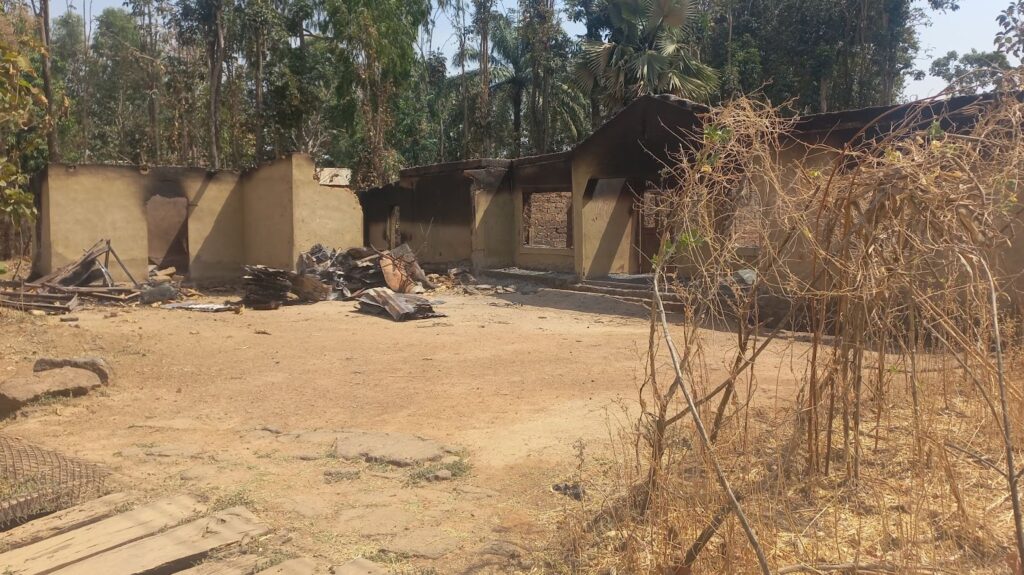 Past woes as told by Reverend Magaji
There is a recent history of violence that has plagued communities in Gworok. Locals talk readily about past incidents; five years before Mallagun 1 was attacked, with multiple people killed by an armed group.
In March 2022, HumAngle reported how terrorists warned the communities of Kanwai, Tsonge, and Adan, all under the Gworok chiefdom of Kaura, that they were coming with firepower. And they did, despite military presence – precisely on the 20th and 21st.
A victim's account explains the nature of the chilling incident: "When we followed the main road, we had already been told that they came with guns that had jigida [bandolier]. They stationed it around the Kagoro roundabout and shouted 'Allahu Akbar as they sprayed bullets."
HumAngle spoke to Rev. Fr. Michael Cosmos Magaji, a priest of the catholic diocese of Kafanchan who oversees a church in Mallagun. Throughout his service, every time he has been transferred to a new parish in southern Kaduna, he has found himself in the midst of a crisis.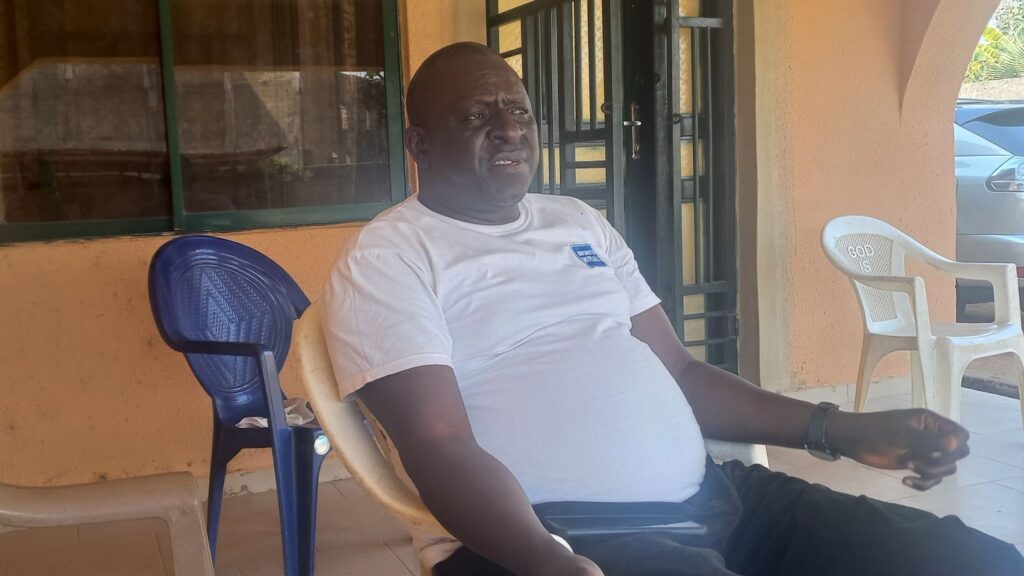 A typical example was when, in 2021, he presided over two churches in Madamai (also in Kaura LGA). "On Aug. 15, herdsmen attacked the community, and five persons were killed. Then on Sept. 26, 2021, another attack took place, which was massive," Fr. Magaji said. "We had a mass burial of 38 persons on the football pitch."
The government offered a primary school in Mallagun (which would later fall victim too in 2022) as an Internally Displaced Persons (IDP) camp.
Scepticism grows against the military in besieged communities
Characteristically, residents were expecting the terrorists to come from the forest. But they were dropped by a vehicle from the major road, Baba Ayok, a resident of Mallagun, explained. This came as a shock. Several other residents confirmed Baba Ayok's words.
But Baba Ayok could not say how many vehicles came or what the attackers looked like.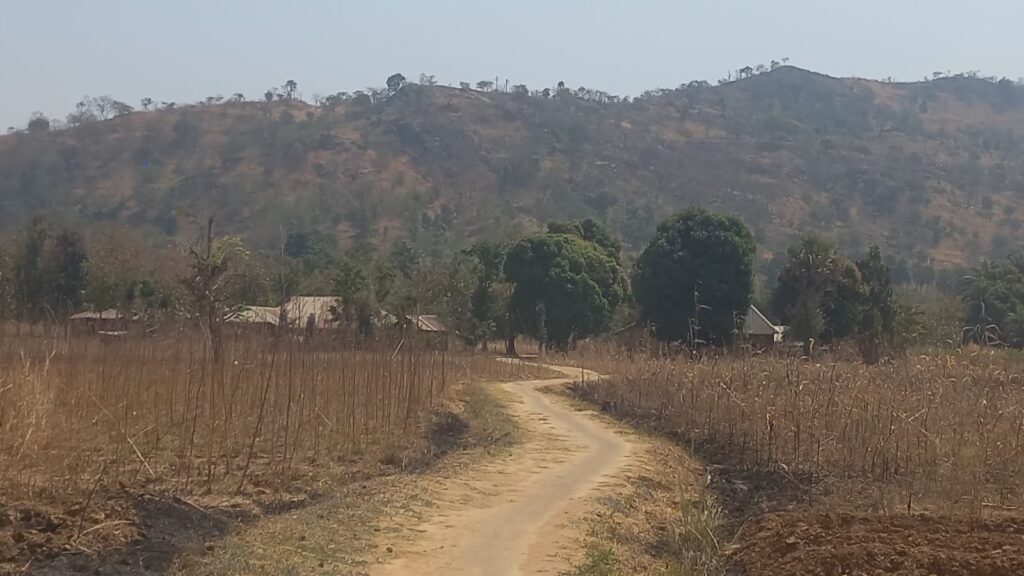 Baba Ayok's house is a spacious flat with a tree out back where his wife hurried to make lunch over firewood. Like many others, after evacuating his family, he narrowly escaped death on the night of Dec. 18.
"I tried to move to the smaller door and they were already trying to force it open. I now rushed back to the parlour. When I came to the parlour, they were already opening the door. I rushed to my daughter's bedroom. When they entered, they went straight to my bedroom. They now drew the mattress that was inside the room. They didn't see me. They now spread something like gunpowder, whatever it was, on the mattress and set it ablaze. They now moved to the parlour, placed my curtain on the cushion and set it on fire. Immediately I came out after they left, I found water and quenched the fire."
They were not through. The terrorists stormed his neighbour's house where they met an old woman. For whatever reason, they miraculously ordered, "mama, go," and set the house ablaze. A father in the next house was not so fortunate – they killed him and set it ablaze.
Several residents of Sakong insisted, when they opened up to HumAngle, that they felt secure when they noticed the presence of armoured vehicles that night. But what followed afterwards heightened their suspicion about security forces.
"On the Saturday before the incident, we were sitting outside when we saw three armoured cars pass by and I praised their effort," Augustine Aluwong said. However, in close succession, the armed group attacked.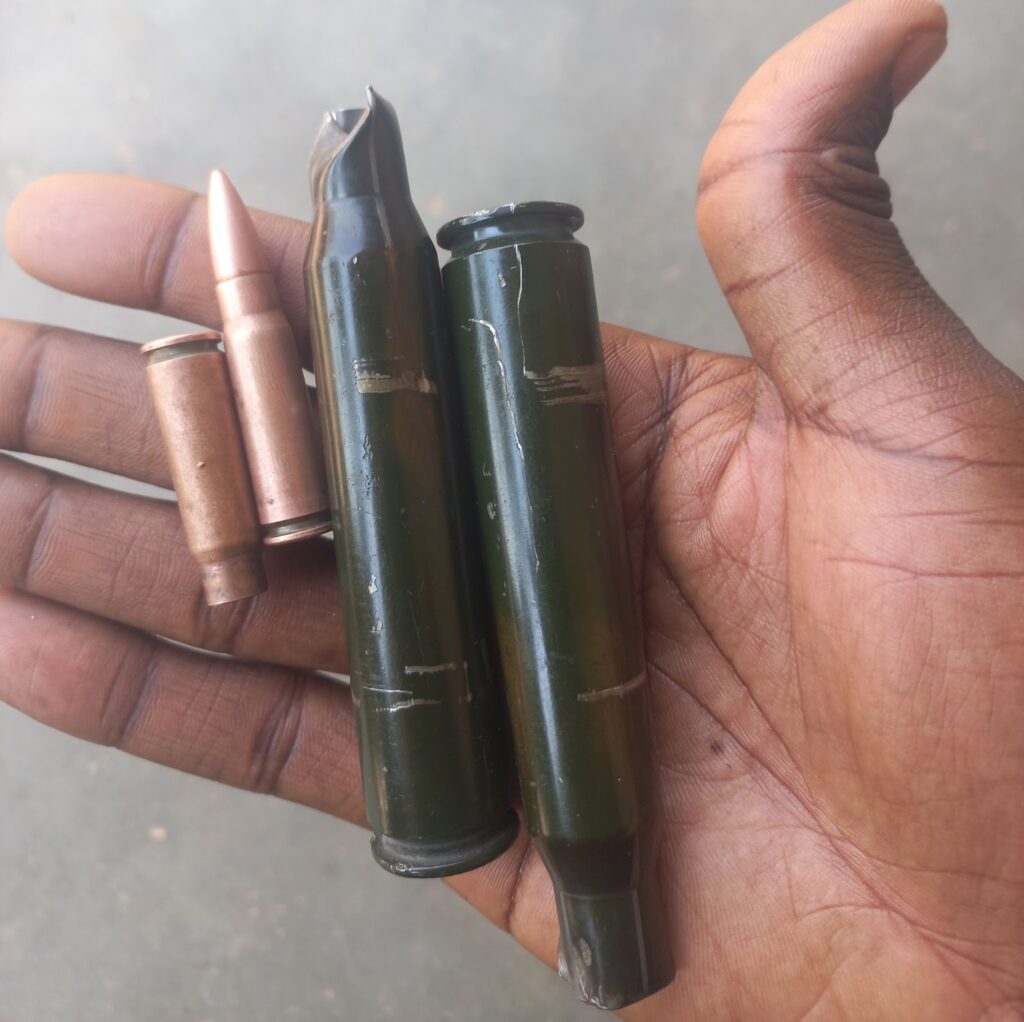 Difficult questions
Bullet shells of a shocking calibre were picked up by residents after the incident. The terrorists' identity and capabilities became a big question.
HumAngle took a look at several of the same type of shells from different sources in the communities and found that the shells are from assault rifles and heavy machine guns. They are 7.62 and 12.7 rounds used widely by security forces and some armed groups in the country. The smaller rounds are also used by some locally fabricated guns in the region.
There is a long history of raids on military bases, where terrorists and other violent criminals plunder and pillage weapons and military gear that were later used to attack civilians and security forces.
"It's difficult to pinpoint who fired the shots unless a trace is conducted and more details are available. Security forces would be able to track the likely origin of the bullets," says HumAngle's Murtala Abdullahi, who has been following the violent trend for several years.
Efforts to speak to Samuel Aruwan, Commissioner, Kaduna State Ministry of Internal Security and Home Affairs, for clarity proved abortive at the time this report was filed. HumAngle also reached out to Brig. Gen. Onyema Nwachukwu, the Nigerian Army Spokesperson, via phone calls and a text message without getting any response.
However, in a statement issued by Samuel Aruwan, the commissioner for internal security and home affairs, the Kaduna State government condoled the families of victims and described the attacks as inhumane, considering efforts by the government, security forces, traditional institutions, and other stakeholders.
It added that the governor has given directives to "the State Emergency Management Agency (SEMA) to urgently provide relief materials to the communities."
The government promised to make public its findings on the incident as it receives feedback from the security forces.
Why some remain
Jummai Ishaku and her family were lucky, they survived the brutal attack. With a weary smile and hands wrapped around a wooden pillar on her home's front porch, she talked about the December horror.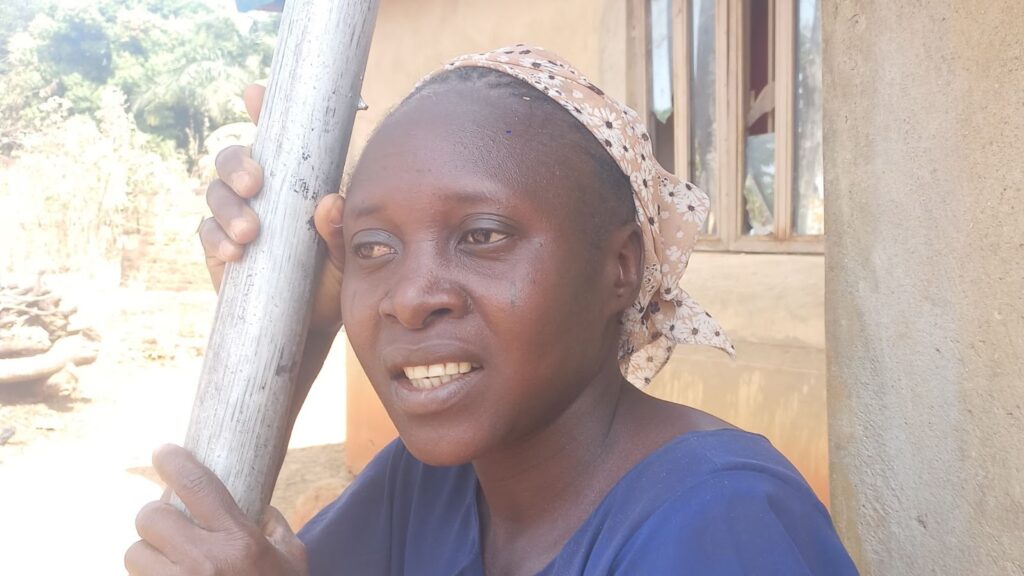 "We started hearing since Saturday [Dec. 17] from people outside our community that Kagoro would be attacked," she began. "We were advised to leave our village and enter the town. We later heard again that even if they don't meet people, they would burn houses. Then again during Sunday service and also by 2 p.m. on the same day."
Already, tremors of fear ran through Jummai's community, so women and children were hurriedly evacuated.
"Those who were left in the community were men when the attack started in the night. It was when that patrolling decided to take a rest that all hell broke loose."
But why do they risk living in their houses when they still feel so insecure?
Jummai's response comes without hesitation. It sums up the words many residents from the two settlements told HumAngle – "We returned because we have decided not to let our community rot and become a ghost town. It's God that brought us here and it is he who has everything.
"They said our community would become barren but we believe God is with us and the Holy Spirit is in control. God will shield us. This is why we come around. We stay here during the day, but by evening we sleep somewhere else. Some, however, sleep in town. Here, a few women and some men have summoned the courage to sleep in the community to defend it. We don't have any security. Our men have given themselves to protect it."
Others, like Charles Bawa, are motivated by the stance of Mallagun's village head. Despite losing a son, he insisted the people remain, particularly the youths, as long as they have somewhere they can lay their heads in their wrecked homes.
Aboi Amai's features were drawn, his tone emphatic as he spoke. Husband to one wife and father to five children, he now sleeps alone in Sakong because he believes there is no other alternative.
"Where would I run to and leave the two graves belonging to my father and mother? If they want to come and kill me, then so be it. I have nowhere else to go."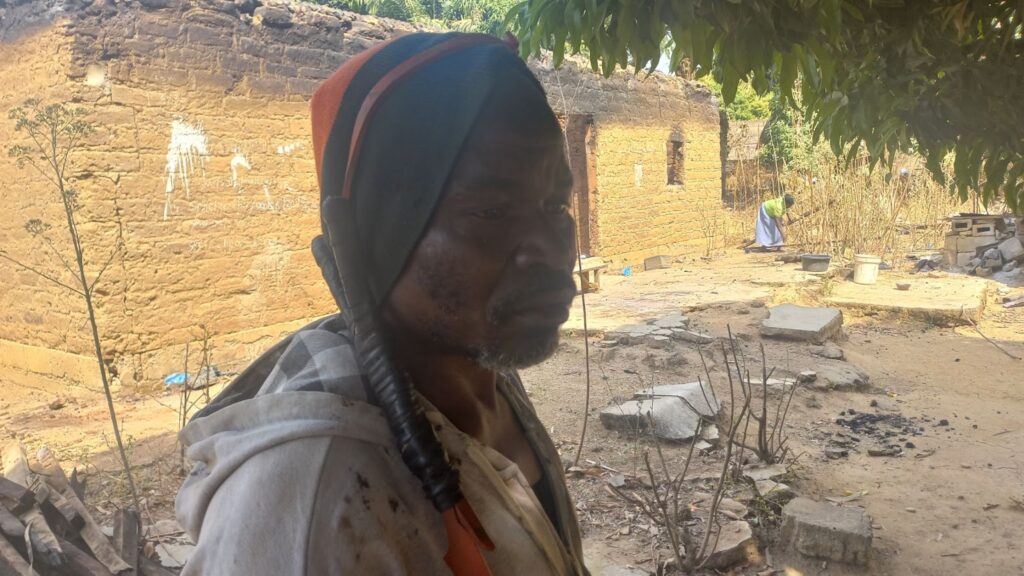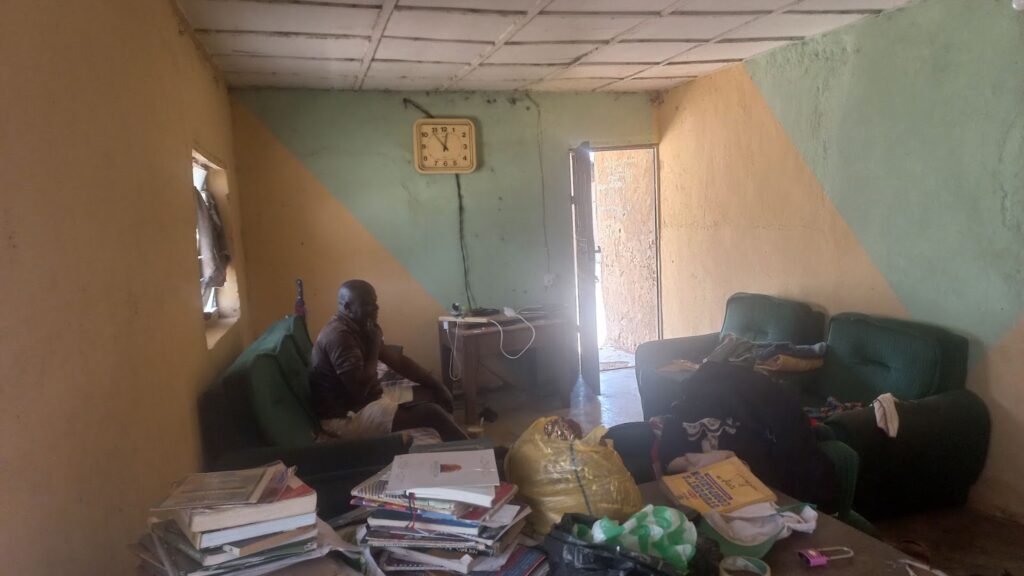 In Mallagun, sitting in a parlour with furniture in disarray, David Luka, 59, tried to feel at home again despite the December incident. Like Bawa, he too has nowhere else to go.
"I stayed outside for a week, where I was patching up with friends in the town and it was not comfortable," he explained. But there is a stronger reason why he is back in his house.
The fact that the attackers were blocked from creating further mayhem gave Luka the confidence to remain in his home. He believes there was a new batch of soldiers who took their work seriously, unlike the former. 
---
Support Our Journalism
There are millions of ordinary people affected by conflict in Africa whose stories are missing in the mainstream media. HumAngle is determined to tell those challenging and under-reported stories, hoping that the people impacted by these conflicts will find the safety and security they deserve.
To ensure that we continue to provide public service coverage, we have a small favour to ask you. We want you to be part of our journalistic endeavour by contributing a token to us.
Your donation will further promote a robust, free, and independent media.
Donate Here