Development
Features
Human Rights
News
Why Children In Northwest Nigeria Are Ending Up On The Streets
Poverty, the absence of parental figures, and a desire for a better life continue to push children to the streets of Nigeria, where they struggle to survive under harsh conditions.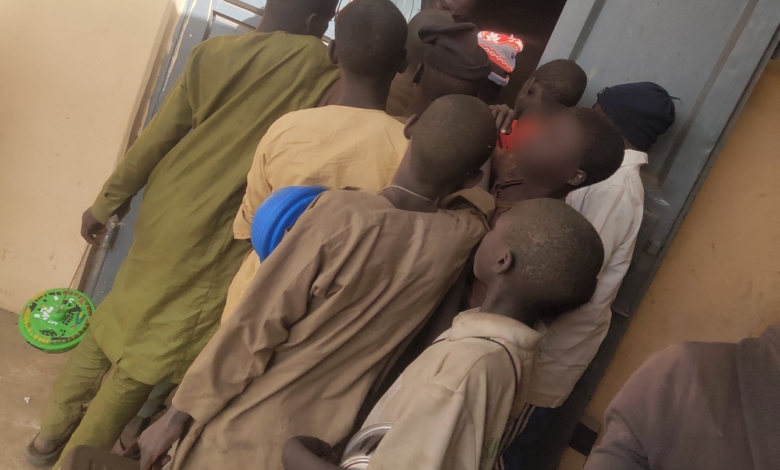 Muhammed Abdulmumin, 11, woke up shivering under a bridge in Zaria, Kaduna, Northwest Nigeria, in the early hours of Feb. 20. The cold weather had seeped through his thin cloth and his exposed skin felt as if it had not made contact with water for days.
It was a day when regular clothing wasn't enough, but Abdulmumin had no choice. He has been homeless for two years due to the death of his parents. Both parents, who were farmers, were involved in an accident while returning from a trip to Kano, also in the Northwest.
"I left home to strive for survival after my parents' death. There are days I wake up with hunger and still sleep like that because not everyone pays attention to us when we beg them for money," he said.
He often washes plates at various restaurants in Zaria city. He also peddles sachet water, soft drinks, among other consumables.
"Trust me, I would love to go to school if I had the opportunity but I am helpless. I would like to leave the street if privileged but the future is blurry. All I want to think about now is how to eat and stay alive," Abdulmumin said as his teeth and tongue battled each other.
The growing challenge
Abdulmumin's story reflects a much bigger problem, involving thousands of children battling for survival in Northern Nigeria through begging or engaging in unlawful labour. The United Nations Children's Fund (UNICEF) has said that at least 10.5 million children are out of school in Nigeria, which is the highest rate in the world. This estimate means that about a third of children in the country are not in school and a fifth of out-of-school children worldwide are Nigerian.
"Millions of Nigerian children have never set foot in a classroom – and this is a travesty. Perhaps equally tragic is the high number of children who make it into a classroom, but never make the transition from primary school to secondary school – thereby cutting off their chances for a secure future," UNICEF Representative in Nigeria, Peter Hawkins, stated in January.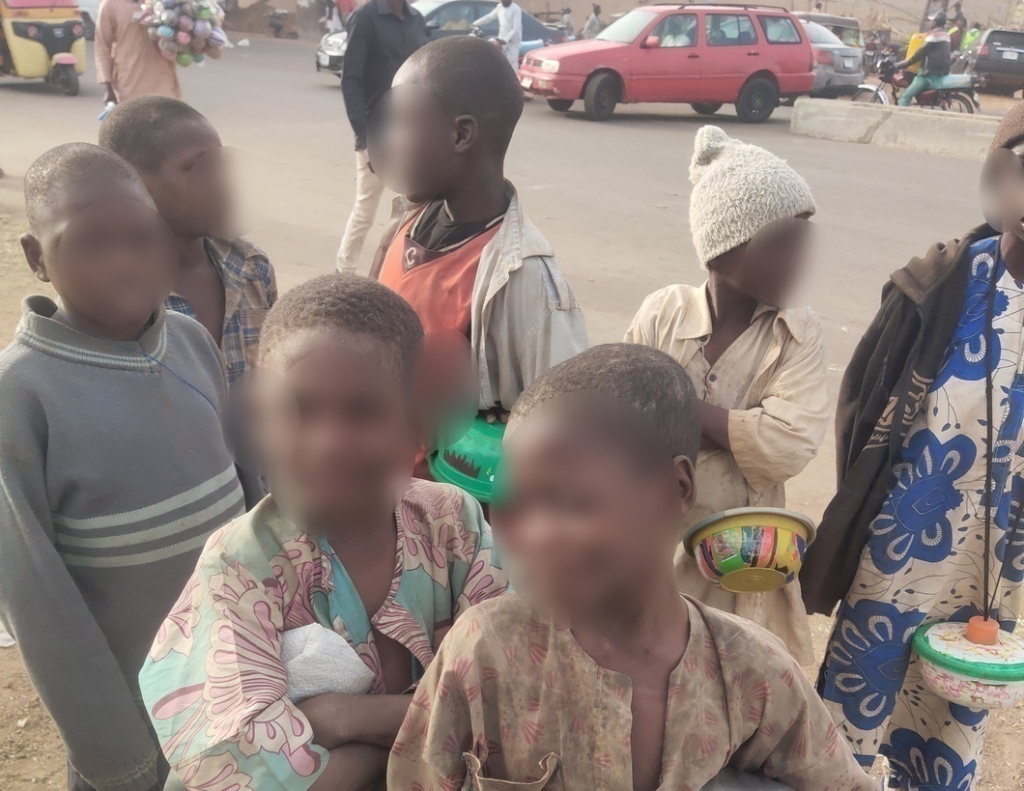 According to UNICEF, children in Northern Nigeria are more affected, especially because of displacement, emergencies, or living in 'street situations'. HumAngle reported that Kaduna is one of the states where students and staff of secondary and tertiary institutions were mostly kidnapped in 2021. Some were killed during the attacks, many regained their freedom, while others are still in captivity. An Oct. 2021 report by the Kaduna Basic Education Accountability Mechanism (KADBEAM) revealed that the state contributes 654,990 out-of-school children in Nigeria.
The high out-of-school children rates in the country contradicts the Child Rights Act, which makes it the duty of the government to provide free, compulsory, and universal basic education.
Tearful Aminu
Aminu Mustapha, 5, was one of the young boys roaming the street with plastic bowls as they begged for money from strangers. He punctuated every sentence with tears as he narrated what brought him to the street. His seven-year-old brother, Sodiq, left their house in the Makarfi Local Government Area (LGA) without notifying anyone in January. Two days later, Aminu also left home in search of his beloved brother.
"I came to look for my brother who left home without any notice," he said. "I know he used to beg for alms here but I haven't seen him. He's my close friend and I have a responsibility to look for him till I find him."
He said he would remain on the street until he found his brother because he [Sodiq] often left home to get money to feed him. "Since he didn't return, I have to hustle to feed myself and hope that I will find him one day."
He explained that his parents are old and unable to provide for them. "Anytime I see people from my area, I always tell them to send greetings to my parents and assure them that I will return home as soon as I am able to find my brother."
To survive on the street, Aminu labours under the boiling Zaria sun in the day and sleeps under the bridge at night. He washes plates at restaurants so he can feed on leftovers and sometimes work for different people as an errand boy.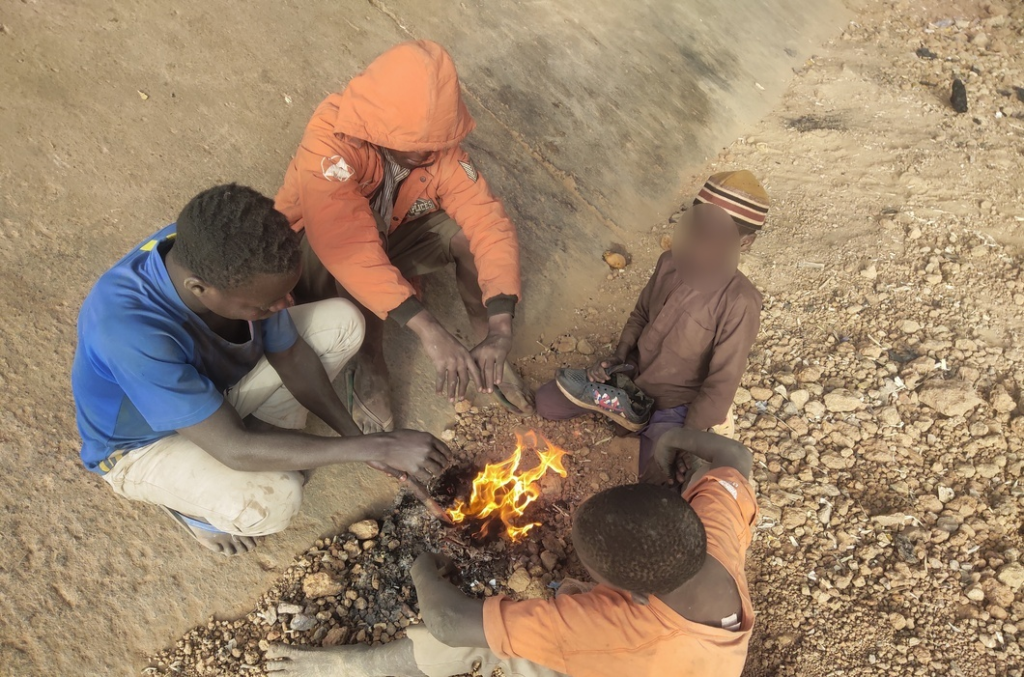 Uncertain future
The uncertainty of street life and doubt about the future was evident in the voice of Husseni Audu. The fifteen-year-old boy told HumAngle that he left home in a desperate fight for survival about three years ago.
"Life has really been difficult for me. I help people to carry loads at motor parks and get stipends from them to feed myself. My two parents are in Kano. They could not take care of me because they are poor. So, I am here to hustle and hope I will get help before returning home to take care of them," he said reluctantly.
Abdullahi Hassan does not know his age. He left his family in Gombe State, Northeast Nigeria, in search of a better life in Lagos. Unfortunately, the transport fare he left home with could not take him beyond Kaduna. He has only spent two weeks roaming the street and running errands for strangers.
Abdullahi said he won't relent in his search for safety and a good life. He has never attended a formal school but is optimistic that his dream to become a medical doctor would come true when he gets to Lagos.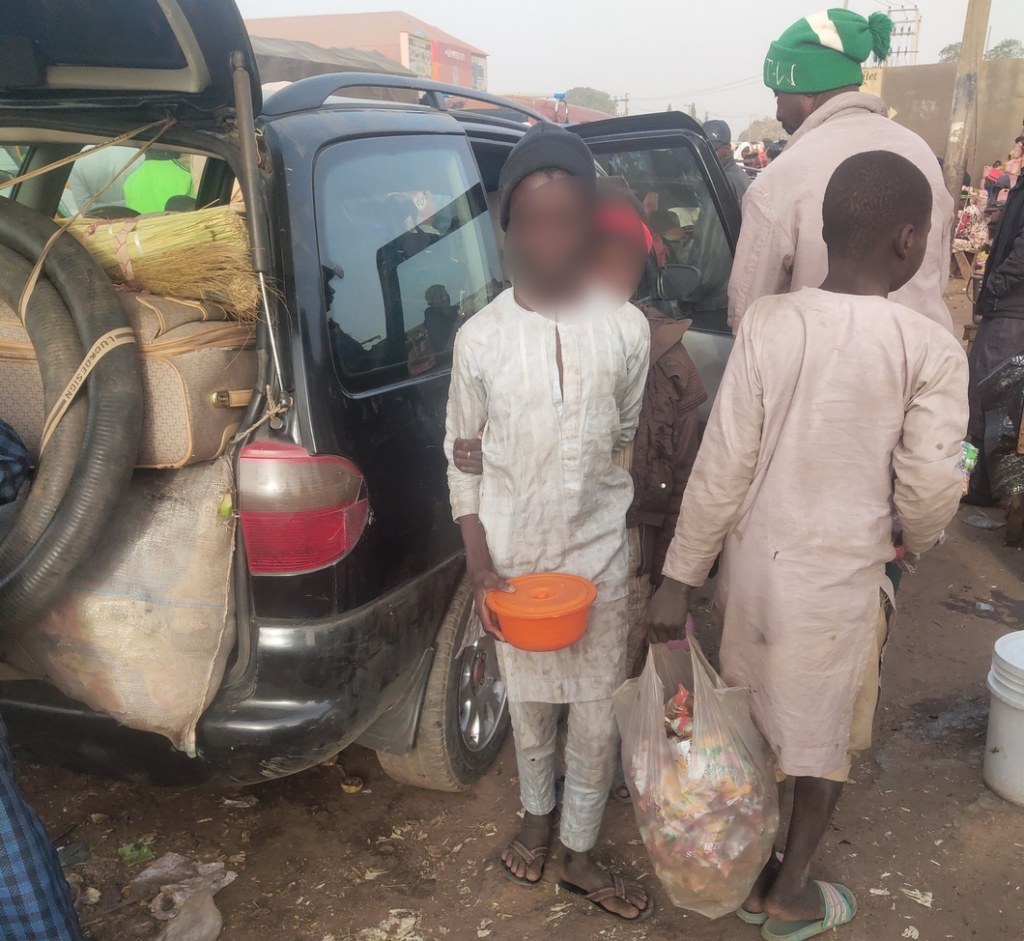 "I heard Lagos is a home of opportunities and that was the reason I left home. I lost my father four years ago but my mother is still in Gombe… I want to be a doctor because my father died of lack of proper treatment when he was sick."
The law
Nigeria's constitution states that the government must ensure the security and welfare of its citizens, though this provision is contained in a chapter that is not, by itself, enforceable. As a party to both the UN Convention on the Rights of Child and the African Charter on the Rights and Welfare of Child, Nigeria ratified the Child's Rights Act in 2003.
The Act guarantees children fundamental rights to education, development, movement (subject to parental control), and their protection against all forms of inhumane treatment. It also mandates authorities to put in place policies and programmes for the development and survival of every child.
Section 28 of the Act prohibits exploitative labour of children, stating that "no child shall be subjected to any forced or exploitative labour; or employed to work in any capacity except where he is employed by a member of his family on light work of an agricultural, horticultural or domestic character." People who violate this provision may be fined and/or imprisoned for up to five years.
Child rights' advocates weigh in
In 2009, former Nigerian president Goodluck Ebele Jonathan established Model Schools to reduce the number of out-of-school children in the country and increase their productivity. But the challenge persists, partly because the beneficiaries were reportedly not involved in the planning process.
The founder of Advocate for Children and Vulnerable Persons Network (ACVPN), Ebenezer Omejalile, told HumAngle that to eradicate the street begging trend among children, the government must ensure proper implementation of the Child Rights Act and ensure violators face necessary legal actions.
"Anyone with conscience should know that the challenge of these children is the failure of the government to put into practice the provisions of the Law. These kids want good lives and really want to be like you. Nigeria is the poorest country in the world and this may be the reason why their parents cannot cater for them. The responsibility then rests on the government to ensure that their rights are protected by taking them out of the streets."
Dunsi Olowolafe, an education rights advocate, argued that the parents cannot be blamed outrightly and that the children, with the right training, can become tools for national development.
"Besides, education for children is a social responsibility, not an individual responsibility. When a child puts the knowledge gathered from education into learning, it does not only benefit him or her, it is for the general society," he added.
On Feb. 2, the Commissioner of Human Services and Social Development in Kaduna, Hafsat Mohammed Baba, said the state was set to flag off "At-Risk Children" programme to help those who have a high vulnerability, those who have a tendency to shift into violence, and those who are often from an extremely poor background and are likely to be abused.
She stressed that the street children who battle for survival or are involved in child labour are potential beneficiaries of the programme. She, however, did not respond to HumAngle's enquiries about the modalities in place to achieve the programme's objectives.
---
Support Our Journalism
There are millions of ordinary people affected by conflict in Africa whose stories are missing in the mainstream media. HumAngle is determined to tell those challenging and under-reported stories, hoping that the people impacted by these conflicts will find the safety and security they deserve.
To ensure that we continue to provide public service coverage, we have a small favour to ask you. We want you to be part of our journalistic endeavour by contributing a token to us.
Your donation will further promote a robust, free, and independent media.
Donate Here