Analyses
Armed Violence
Russia's Invasion Of Ukraine Creates Potential Risks For Nigeria
Nigeria faces economic and security risks from the war in Ukraine and the impact of supply disruptions and sanctions imposed on Russia.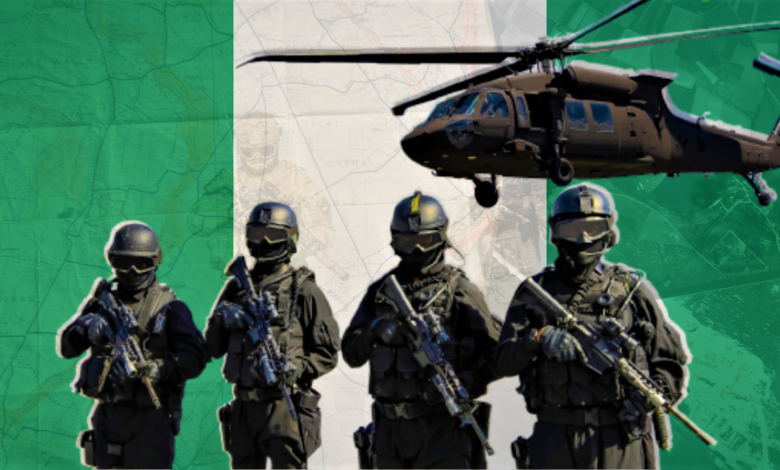 Nigeria will need safeguards to navigate the potential security and economic risks associated with the Russian invasion of Ukraine designed to capture the capital Kyiv and "decapitate" the country's government.
The wailing of air raid sirens has become an important system in Kyiv, as the city of nearly three million people comes under shelling from Russian forces conducting a large-scale war described by President Vladimir Putin as a "Special Military Operation." The city's underground metro stations have since morphed into bomb shelters protecting residents as volunteer defence units and the Ukrainian military mount resistance above them.
The European Union and western countries are responding with a barrage of sanctions to cripple Russia's ability to finance the war and impose costs on its political elite. The support to Ukraine also extends to the provisions of defensive and lethal equipment to support the government and military against the invading force rolling in on multiple fronts in columns of tanks and armoured vehicles.
Ukraine's President Volodymyr Zelenskyy on Tuesday gave an emotional virtual address to the European Parliament urging European nations to "prove that you are with us.
"We are fighting for our rights, for our freedoms, for our life. And now we are fighting for survival. This is the highest of our motivations," he added.
The unfolding crisis is already causing mass displacement. The Norwegian Refugee Council expects that the "vast majority will be displaced inside Ukraine" but also that "hundreds of thousands of people will seek protection in neighbouring countries if the conflict continues to escalate." An update from the United Nations Refugee Agency says around 660,000 refugees have fled Ukraine to neighbouring countries in the past six days.
Nigerians struggle to flee
While the crisis appears to be in faraway eastern Europe, the ripple effect is already being felt across the world, including in Nigeria. Thousands of Nigerians, especially international students, are either stranded or struggling to flee the war, while others have made it across the border after enduring hardships and discriminatory treatment.
Their plight led to criticisms about the initial lack of clarity and evacuation assistance from the government. The Nigerian embassy had advised nationals to "remain calm but be very vigilant and be responsible for their personal security and safety." The Foreign Ministry also disclosed that a special flight operation was being planned as soon as Ukrainian airports reopened for operations.
Although the initial government response to the crisis appeared to have been sluggish, efforts have picked up steam through a series of communications and diplomatic efforts to facilitate entry to third party countries and a planned evacuation airlift beginning on Wednesday.
Potential humanitarian funding challenges
The unfolding humanitarian and displacement crisis in Europe could shift the priorities of international aid actors and donors from other regions. This development may impact relief efforts in Nigeria's northeastern region where a protracted conflict has so far displaced more than two million people and rendered over eight million people in need of humanitarian assistance.
According to the World Food Programme (WFP), 4.4 million people are entirely dependent on food assistance, and funding will continue to be needed to support immediate assistance as well as longer-term recovery and development programmes.
The humanitarian response aimed at alleviating the severity of the crisis and outbreak of diseases is already struggling from donor fatigue and resource shortage exacerbated by the COVID-19 pandemic.
Nigeria's economy and vulnerability
Nigeria faces higher subsidy costs, inflation, and other risks associated with the surge in oil prices caused by supply disruption and sanctions, though the country also stands to benefit as a major oil producer. According to Reuters, oil prices surged over seven per cent on Tuesday to their highest since 2014.
Louise Dickson, a senior oil market analyst at Rystad Energy, was quoted as stating, that "the fragile situation in Ukraine and financial and energy sanctions against Russia will keep the energy crisis stoked and oil well above $100 per barrel in the near-term, and even higher if the conflict escalates further."
The sanctions and restrictions on Russia have also led to companies disengaging and pulling out of the country. The situation was amplified on Tuesday, as the shipping company, Maersk, announced the suspension of operation to and from Russia, stating that "new Maersk bookings within ocean, air and intercontinental rail to and from Russia will be temporarily suspended, with the exception of foodstuffs, medical and humanitarian supplies (bar dual-use items)." Another container carrier, MSC, has also stopped cargo bookings to and from Russia.
These disruptions would affect the ability of Nigerian companies and the government to conduct businesses with their Russian counterparts. The isolation measures create problems for the importation of commodities such as wheat at a time when food prices are rising and the flour-based foods industry is struggling. Business Day recently reported that in the last 12 months, wheat-based products witnessed a steady price increase across the country.
The invasion could also affect trade between Nigeria and Ukraine. In 2020, the volume of trade in goods and services between the two countries was reported to amount to $86.2 million while, in the first quarter of 2021, the volume of trade in goods and services amounted to $30.68 million.
Security implications
Nigeria's military, especially the Air Force, is exposed to sanctions aimed at Russia's capacity to produce military hardware. The United States has extended sanctions and export controls towards preventing access to critical technologies and components such as microelectronics and chips. Sanction from the United Kingdom is also targeted at the development capacity of Russia's military industries.
These constraints would likely affect the maintenance and acquisition of additional MI-35M and MI-171E which are export variants of the Russian MI-24 and MI-8 as well as the expansion of the Nigerian Air Force's combat and transport aircraft fleet which has become an integral part of ongoing military campaigns.
The situation will be complicated by the effect of the war on Ukraine, another supplier of the aircraft type, due to the potential impact on the country's production capacity. In 2014, Nigeria acquired MI24P/MI-35P alongside other military equipment including T-72 tanks, D-30 artillery, and BTR-4EN from Ukraine.
Although the government could turn towards Chinese military aircraft, they are associated with technical and operational risks largely because of their limited battlefield exposure. Another approach would be to invest more in Western or American aircraft that are usually accompanied by restrictions and vulnerable to sanctions.
Last year, Foreign Policy disclosed that top Democrats and Republicans on the Senate Foreign Relations Committee had frozen the proposed sale of 12 AH-1 Cobra attack helicopters to Nigeria. The American outlet also reported debate among policymakers in Washington DC on balancing national security with human rights objectives. This incident occurred against the backdrop of Nigeria's acquisition of 12 American Super Tucano turboprop aircraft.
An opportunity from the crisis?
The concerns over European energy security have intensified interest and actions to reduce reliance on Russian gas alongside the search for long term alternatives. Germany has already halted the Nord Stream II project which was supposed to enhance gas supply and support climate goals.
This development provides an opportunity for Nigeria's gas industry and for the country to push for investments in the ambitious multi-billion-dollar Trans-Saharan Gas Pipeline designed to carry 30 billion cubic meters of natural gas yearly from Nigeria, Algeria, and Niger to European markets.
In February, Niger, Algeria and Nigeria signed an agreement to resume the development of the 4,128 kilometres gas pipeline which will enable Europe to have access to gas reserves of the three countries using the existing Trans-Mediterranean gas pipelines. However, the project will have to navigate through funding, political and security risks.
Another option is the proposed Nigeria-Morocco gas pipeline that would be built around the existing Gas Pipeline from Nigeria to Ghana, Benin, and Togo. The 5,660 kilometres project will stretch through 13 countries, starting with Benin, Togo, Ghana, Cote d'Ivoire, Liberia, Sierra Leone, Guinea, Guinea-Bissau, Gambia, Senegal, and Mauritania, before ending in Morocco with possible extension to Europe through Spain.
---
Support Our Journalism
There are millions of ordinary people affected by conflict in Africa whose stories are missing in the mainstream media. HumAngle is determined to tell those challenging and under-reported stories, hoping that the people impacted by these conflicts will find the safety and security they deserve.
To ensure that we continue to provide public service coverage, we have a small favour to ask you. We want you to be part of our journalistic endeavour by contributing a token to us.
Your donation will further promote a robust, free, and independent media.
Donate Here