Armed Violence
Features
Reporter's Diary
Reporter's Diary: Experiencing The Nightmare Of Southeast Nigeria's "Sit-At-Home" Order
No one knows when there will be a violent clash between the Nigerian soldiers and members of the IPOB's ESN enforcing a "sit-at-home" order. If you escape ESN bullets, you may not be lucky to escape military gunshots.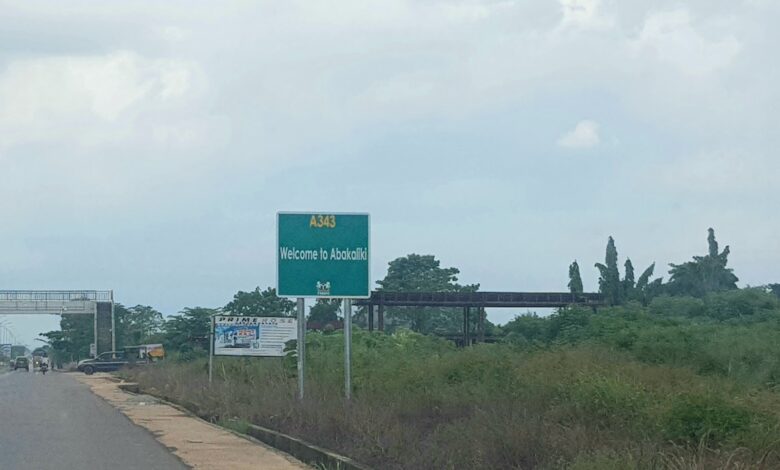 "No story is worth your life," I was once told by a senior journalist.
"Do everything to stay alive so you do not become part of stories to tell," another media expert had said in a recent workshop.
I have written several reports on the nightmare called sit-at-home in Nigeria's Southeast. I have seen people cry over the demise of their loved ones and I have been admonished to always respect Mondays so as not to fall prey anytime I have to visit the region.
This time I had an assignment in Ebonyi. So, I fixed interviews with sources and booked a Sunday flight to Enugu.
While in the aircraft, I recalled that the following day was a Monday. But also that Tuesday wasn't safe either. Nnamdi Kanu, leader of the Indigenous People of Biafra (IPOB) is in court. So, the sit-at-home curfew will be enforced.
The curfew is usually observed to protest Kanu's incarceration and demand his release. The Ohanaeze Ndigbo, an Igbo association, has, on different occasions, begged President Muhammadu Buhari to release Kanu, assuring that his freedom will ensure peace. But Buhari maintains that the IPOB leader should have his fate determined by the court.
Since IPOB began enforcement, Mondays and days that Kanu appears in court are usually unproductive in the Southeast. Residents are forced to comply due to threats of heavy consequences on violators, such as having their businesses destroyed or being killed. Only members of the IPOB's Eastern Security Network (ESN) move around streets, and they frequently have confrontations with either soldiers or the police, often resulting in fatalities.
Some governors and traditional rulers had also pleaded with IPOB to stop the curfew, in order to pave way for dialogue, but all efforts were unsuccessful. In fact, Governor Charles Soludo of Anambra State recently visited Kanu in detention to show his solidarity with IPOB's agitation. Still, that has not stopped killings and abductions.
Recall that to curb the violence, governors met to form a regional security outfit, Ebubeagu in 2021. But rather than address the security challenges, Ebubeagu has been enmeshed in various cases of extrajudicial executions and ill-treatment of innocent civilians.
Running for safety
Since my ultimate desire as a reporter is to stay alive to tell stories that affect people who only rely on the press, my survival between Ebonyi and Enugu during the sit-at-home periods depend on where I find myself when the curfew begins.
"The ESN members do not care if you are an Ndigbo or an outsider. The sit-at-home must be respected by all. It's only by the grace of God that one will escape their high-handedness while enforcing the lockdown. If you do, you may not survive that of the soldiers," my colleague had warned.
When 5:00 p.m. came, it was time to return to Enugu or I wouldn't be able to leave until Wednesday. I could see people running and struggling at various motor parks. They were trying to make necessary travels to avoid being trapped by the sit-at-home.
Soon, I put a call through to a colleague who has done a series of reports on insecurity in the region. After telling him about my journey, he simply said "you should get somewhere to sleep before it gets late and make sure you are indoors throughout Monday and Tuesday". This was apparently an order I had to comply with.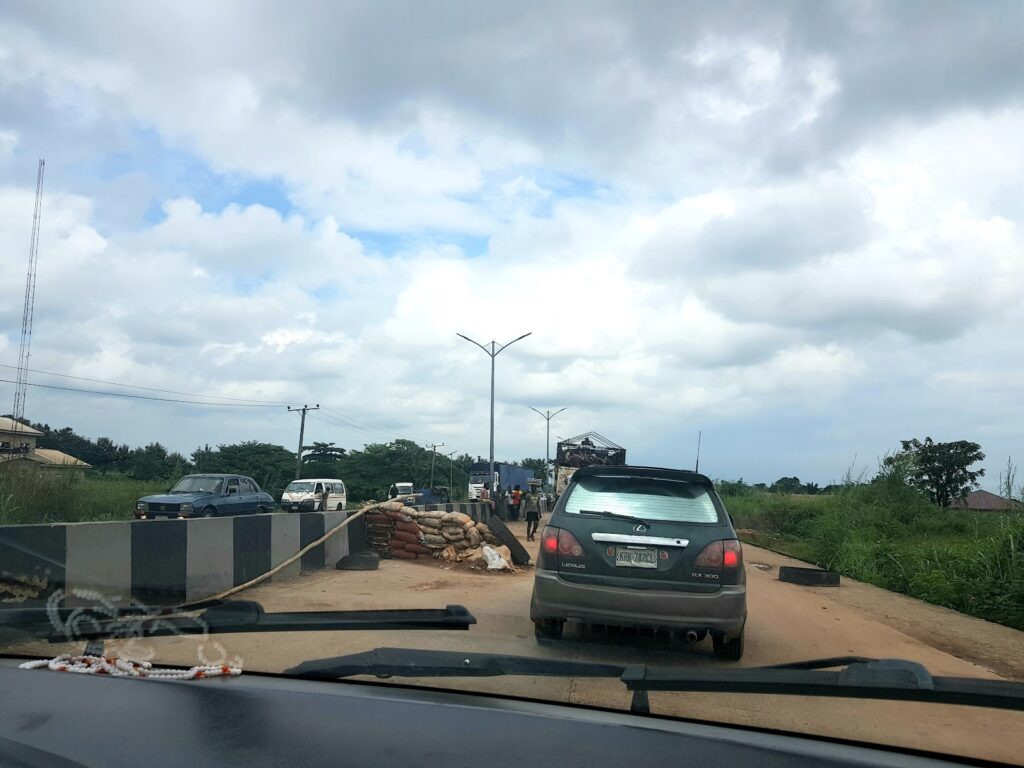 While approaching Enugu, some police personnel had already mounted roadblocks, looking for supposed enemies. They were armed with guns, asking road users where they were coming from. Would I have told them I am a journalist if they interrogated me? Not so sure what my response would have been.
There was a young man in his early 20s beside me in the vehicle. His parents are based in Ebonyi but he works as a porter in one of the hotels along Enugu airport. His name is Chuks. We became friends before we both arrived at our destination. Like many others, he lamented about the high level of insecurity in the region, explaining that authorities appear to be helpless as innocent citizens are being killed each day and how destruction of means of livelihood has become the norm.
He recalled how his 22-year-old friend Chukwudi was killed in Owerri, capital of Imo State, on Monday, Sept. 4, when IPOB's ESN members were enforcing a sit-at-home curfew. The deceased's death did not make the news. It was one of many cases that never got to the public or investigated by government security agencies.
Chuks told me his friend was a final year student at the Federal Polytechnic in Nekede. He was the first child of his family with high hopes of securing a good job to take care of his parents and three siblings after graduation.
"His family depends on him so much. He was a star and very intelligent. He was killed and nothing happened afterwards. We are at the mercy of these guys and dare not question their authority. They have guns and can trace your home."
He also said his family hardly sleeps a wink at night because of fear of unexpected attack in the name of demanding a sovereign state.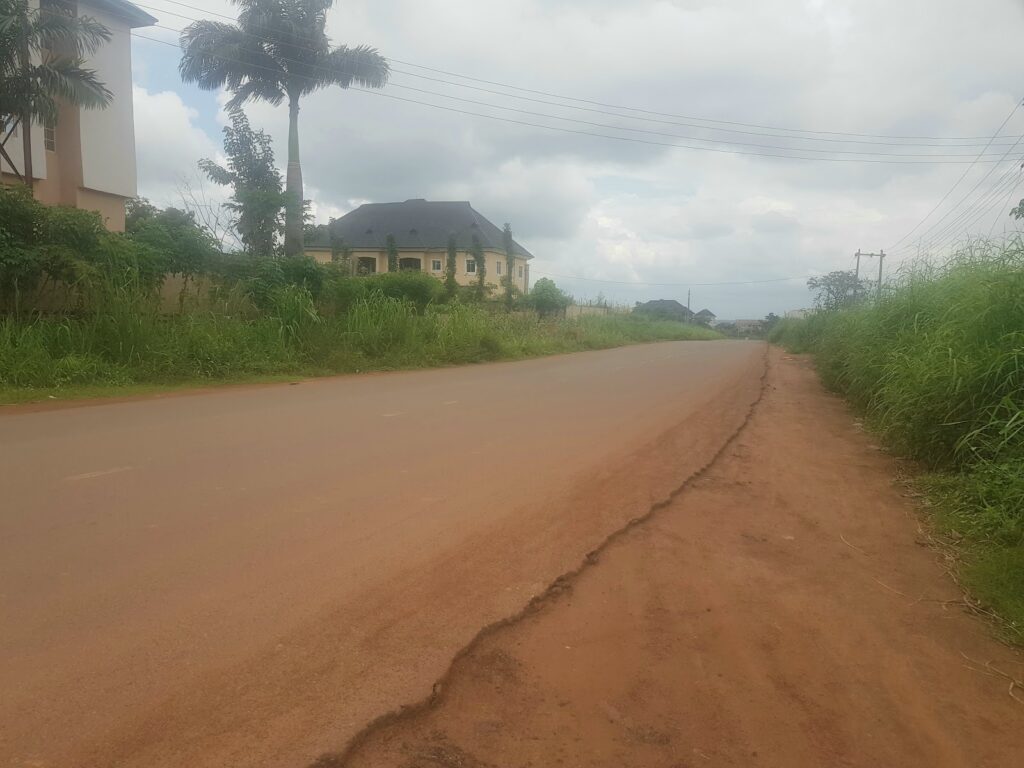 On getting to Holy Ghost Old Park in Enugu, I picked a commercial tricycle to take me to any hotel close to the airport. The rider, Emmanuel, responded that we have to move fast as it was getting late. He explained that a commercial operator was recently hacked to death on the road.
Again, I brought up the conversation about sit-at-home. It was evident from his tone that he has empathy for the struggle, explaining that IPOB's ESN members now have their roots deeply planted in local communities throughout the state.
It was then that I remembered that prior to my visit, a friend traveling to Owerri had shared a story of how he was compelled to sleep in a park at Onitsha because vehicles no longer ply the region's roads after nightfall.
The sit-at-home
I woke up quite early on Monday but was stuck in my hotel. All I could do was peep through the window of my room to see many shops locked. In my first thirty minutes on the veranda, I did not see any human beings. The street was a metaphorical graveyard. Even though it was high noon, there were no people, cars or motorcycles.
A friend would later draw my attention to a horror video being circulated on social media. It was a video of a young man being butchered by suspected ESN members in Anambra. In the video's background, there were sounds of many people crying and in Igbo accented English, cursing the perpetrators.
For two days, walking on the street was strictly forbidden. And for those who eat from hand to mouth, surviving is hell. Even when people are being killed and businesses destroyed, IPOB still enjoys tremendous support from the Igbo people living in the diaspora. This, I believe, is not disconnected from not having first-hand knowledge or experience of the evils associated with the agitation.
Perhaps they do not have any idea how difficult it is for relatives of bus drivers who have had their vehicles burnt to ashes. Apparently none of them have children in schools that have got their academic calendar disrupted and external examinations terminated for daring to disobey Monday sit-at-home curfews.
Many Igbos residing in the region told me that the strategy of forcing them to abandon their businesses is 'unreasonable'. They said hoodlums are taking advantage of the lockdown to steal and perpetuate other heinous criminal activities.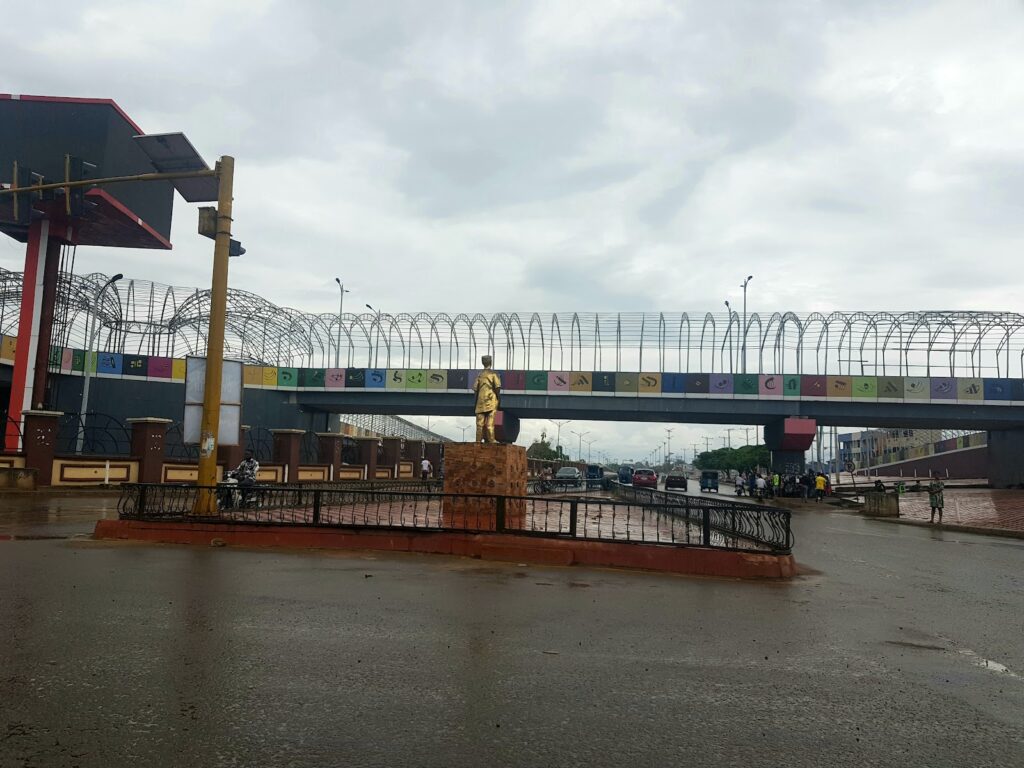 By 10:00 a.m., I was hungry so I had to order food. When the hotel attendant, Ekene, arrived, I asked him how life has been for him as a resident in the troubled southeast. He lives with the sad story of the death of his elder brother, Monday Ezechukwu, who was killed Oct. 2021 by soldiers' stray bullets. The soldiers were having confrontations with sit-at-home enforcers when Ezechukwu was killed.
"My mother felt terrible when she got the story but the soldiers claimed that they killed an IPOB informant. He fought against injustice when he was alive but he was killed unjustly. I see the military and remember extrajudicial killings. We have no one to petition than to beckon on God to ensure that justice is served," Ekene said.
Interestingly, I was privileged to meet an IPOB member who spoke to me under anonymity. Asked why his group continues to cause harm to helpless citizens in the name of sit-at-home, he responded saying "I am first an Igbo man before being a Nigerian. The sit-at-home has not been easy even on some of us doing it. I believe you are a journalist who knows that we are not being treated equally. People are killed on a daily basis in every part of Nigeria so what is happening in the southeast is not an exception.
"What we are doing is to demand justice. Give Kanu a fair trial. This is someone who lost his family for liberating us. He's a Nigerian."
I waited in the hotel for two days until I left for Abuja on Wednesday morning. One lesson I learnt from the sit-at-home experience is that the insecurity Nigeria is battling with in the southeast needs urgent attention beyond muscle, and residents really need the government's intervention.
---
Support Our Journalism
There are millions of ordinary people affected by conflict in Africa whose stories are missing in the mainstream media. HumAngle is determined to tell those challenging and under-reported stories, hoping that the people impacted by these conflicts will find the safety and security they deserve.
To ensure that we continue to provide public service coverage, we have a small favour to ask you. We want you to be part of our journalistic endeavour by contributing a token to us.
Your donation will further promote a robust, free, and independent media.
Donate Here