Features
Human Rights
Wedding Guests, Brothers… Ebubeagu's Murdered Victims In Nigeria's Southeast
Even though it was set up to restore order to the region, the security outfit has been accused of extrajudicial killings, torture, and reckless profiling.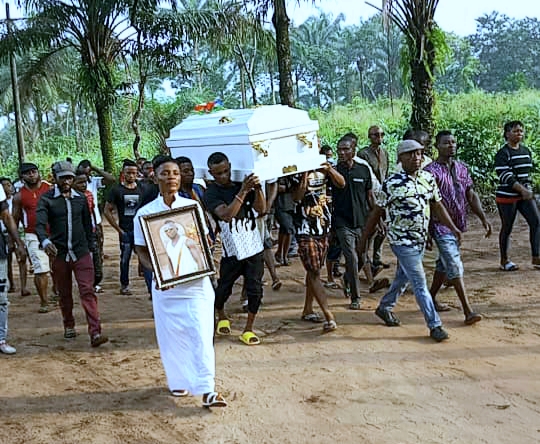 Priscilia Obinwa cried bitterly as she spoke of the death of her only son, Chigozie, almost as if the ferocity of it would bring him back to life.
The 22-year-old was one of the seven youths murdered by Ebubeagu agents on July 17 in Otulu, a community in Imo, Southeast Nigeria. They were returning from their friend Chijioke Nnanna's traditional wedding when the government-sponsored security personnel accused them of being bandits.
Though the unarmed youths denied the allegations, explaining that they were coming from a party, their plea fell on deaf ears as the agents opened fire on them.
"He was my only son," said Priscilia, asking if our reporter could magically undo what befell Chigozie. "We all understand that everyone will die, but no one ever wants to bury his or her children."
After graduating from secondary school, Chigozie's parents could not afford to sponsor him to a tertiary institution. So, he chose to learn a welding job. He did this with the promise to take care of his parents when he became well-to-do. But he never lived to fulfil the promise.
"I no longer have a child to take care of me. I would have killed myself long ago after the incident if it were easy for me. I am in pain."
Ebubeagu security outfit
To curb the rising insecurity in southeastern Nigeria, governors of the five states in the region met in April 2021 to form a joint security outfit named Ebubeagu. This was at the peak of security threats and repeated attacks on police stations, markets, schools, banks, and even worship centres.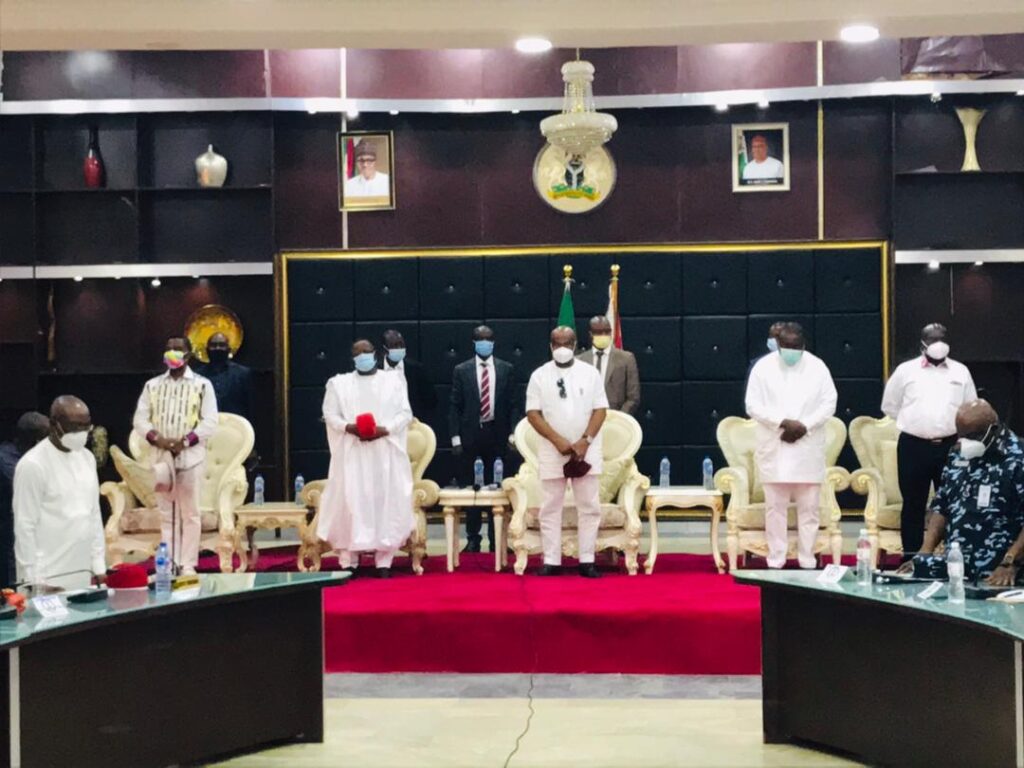 While members of the Eastern Security Network (ESN), a militia formed by the Indigenous People of Biafra (IPOB), were blamed for the attacks, the group denied involvement on several occasions.
Though launched to tackle the menace, Ebubeagu has been accused of violating the rights of unarmed civilians, including their right to life, as they carry out their activities. They have also been allegedly involved in the destruction of businesses and properties.
Osai Ojigho, country director of Amnesty International Nigeria, said her organisation has documented various cases of extrajudicial executions, enforced disappearances, mass arrest, torture, extortions, and ill-treatment by members of the security outfit.
Rather than investigate the allegations against the officers, the state governments often defend their actions and sometimes claim that those killed unlawfully were criminals. In the case of Chigozie and his friends, Governor of Imo Hope Uzodinma said they were bandits.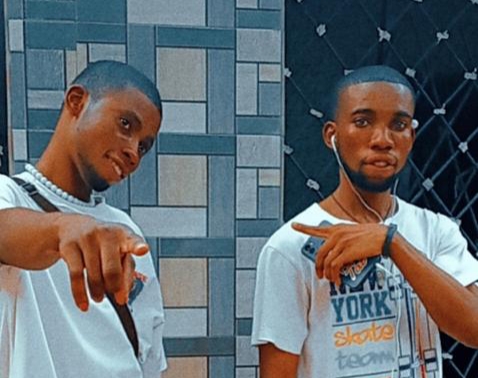 The other victims were Ifechi Ekesinachi, Emeka Ekesinachi, Chikere Anyadioha, Aboy Ihegboro, and two others identified as Chijindu and Ozioma.
Unending grief
Like Chigozie's relatives, the Ekesinachi family is faced with hardship following the murder of two of their sons, Ifechi and Emeka. The deceased's sister, Blessing, told HumAngle their parents have been depressed and sick since they got the news.
"I have also not been feeling well because they [Ifechi and Emeka] were contributing money to take care of the family. All we want is justice," she sobbed.
As our reporter asked more questions about the victims, her tears fell thick and fast as she tried to regain her composure. She was sacked from work due to her absence for several weeks.
"I left my place of work immediately after I heard the news about the death of my siblings in the hands of Ebubeagu. I met my parents and other members of the family crying, so I could not return to Owerri until last Monday. On getting to my place of work, my director issued me a sack letter. He told me that I did not do proper handing over and also did not inform them about my brothers' death.
"I have been home since then crying my eyes out. We are not interested in fighting the government; we only need help because we are not rich. The two people killed by Ebubeagu were helping the family before they were killed," Blessing added with a tone confirming that she was drained of all hope.
Ifeanyi Anyadioha, whose son Chikere was also killed, told HumAngle the news got to him as a shock because all the youths killed were hard-working and had never been involved in illegal activities.
"I saw the children being carried in the wheelbarrow and it was sad for me. The government claimed they were bandits having a meeting to disrupt the community. This isn't the truth. Till today, no one has been arrested, let alone gotten justice. The government did not even sympathise with us."
Survivors narrate ordeal
Narrating how the seven youths were killed, Nnamdi Nnanna, a survivor, said Ebubeagu operatives attacked them without evidence they were bandits. "No one would have told the world what transpired if I was killed. It was just the grace of God that saved me. I feel they would have killed me like the others if they knew that I am an indigene of Otulu and related to them."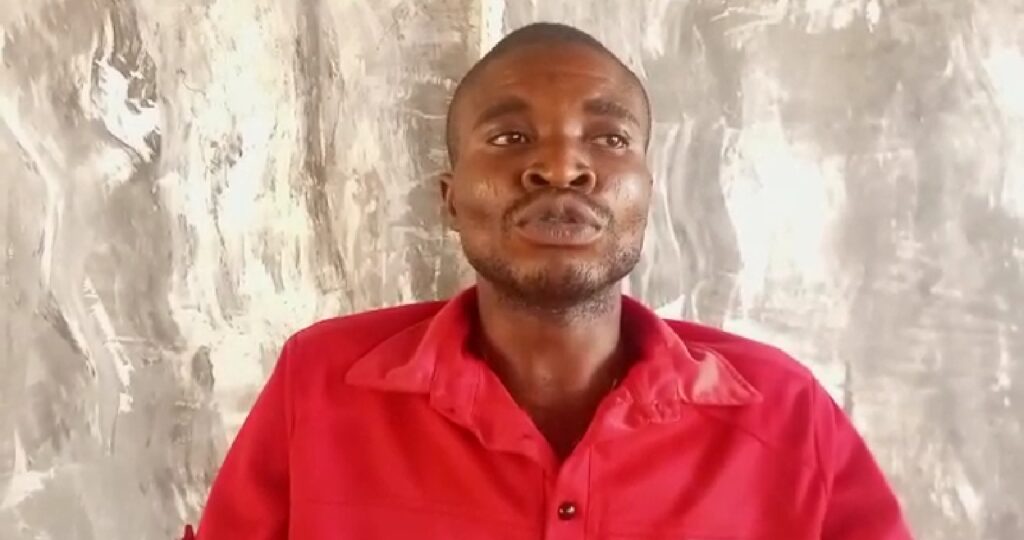 He said he recognised one of the Ebubeagu members who carried out the killings. "The person I recognised among them begged others on my behalf. I was begging him that he should please not kill me. In fact, they did not know that I am related to the people they killed; else, I would have been dead too."
He pleaded with the Federal Government and the Imo authorities to investigate the gruesome murder so his friends and brothers would not die in vain.
"We want the world to fight for us because we cannot fight for ourselves. This thing that happened has hurt me greatly because it was my brother that was getting married. Ebubeagu said the people killed were ESN members but that is not true. All these people had occupations. We are not ESN, we are not IPOB, we are not unknown gunmen, and we did not belong to any cult. They just killed our brothers for nothing."
Chijioke, whose wedding the victims attended, regrets inviting his brothers and friends to celebrate with him.
"Their lives were wasted for honouring me. We have no connection with IPOB. Instead, we struggle on a daily basis to make ends meet. I know the leaders of the group that carried out the killings and I will follow this case through to wherever it may end," he said bitterly.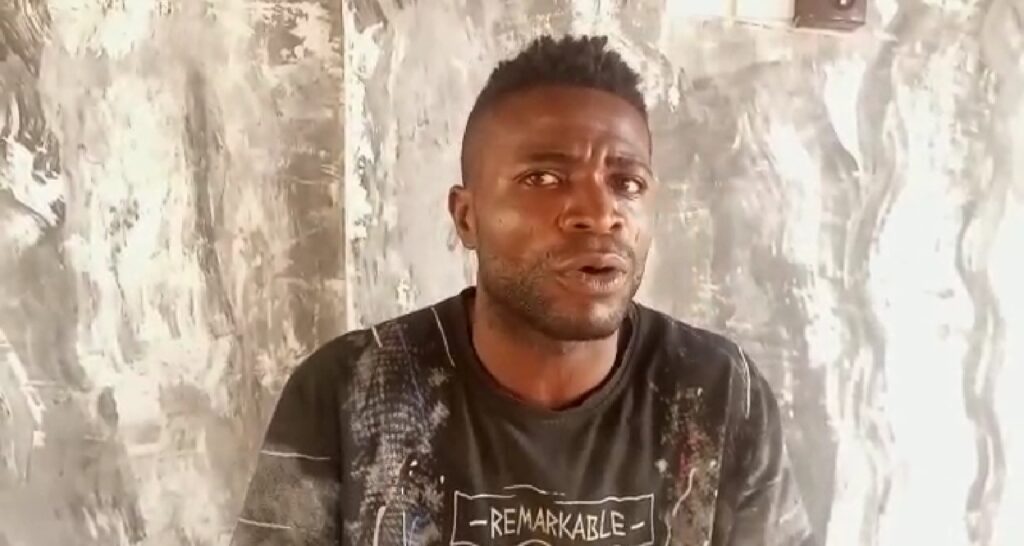 "I will always come out to back my brothers and make sure that the general public knows that they were not bandits as painted by the government. We only went out to enjoy and celebrate. Unfortunately, on our way back, it ended in a sorrowful way. I have cried endlessly because I was the one who went to marry a wife and they accompanied me. So, all these dead bodies are on my head. Did I do a bad thing by getting married? Look at how they used this occasion to kill my brothers and lay their lives to waste."
Another survivor, who spoke under anonymity because of fear of retaliation, said he was arrested when he went to carry the corpses of two of his brothers.
"As I was still crying, Ebubeagu people surrounded us, saying we've come to carry the remains of our criminal gang members. I told them they weren't criminals, but they did not listen. They took us to their custody, tied us, and flogged the hell out of us. They released me and some other people who went to rescue our brothers days after.
"I was abused for committing no crime other than trying to carry the bodies of my brothers killed by Ebubeagu. I am not sure my parents will survive the ordeal of the death of these two brothers."
HumAngle contacted Imo Police Command spokesperson Mike Abattam for comments on the activities of the Ebubeagu agents, but he did not respond to our calls and texts.
Meanwhile, a senior police officer who does not want his name in print because he's not authorised to speak with the press, said, "Ebubeagu operate recklessly and sometimes make our work difficult. They lack modus operandi, and for them, an average Igbo man in a troubled community is a gunman."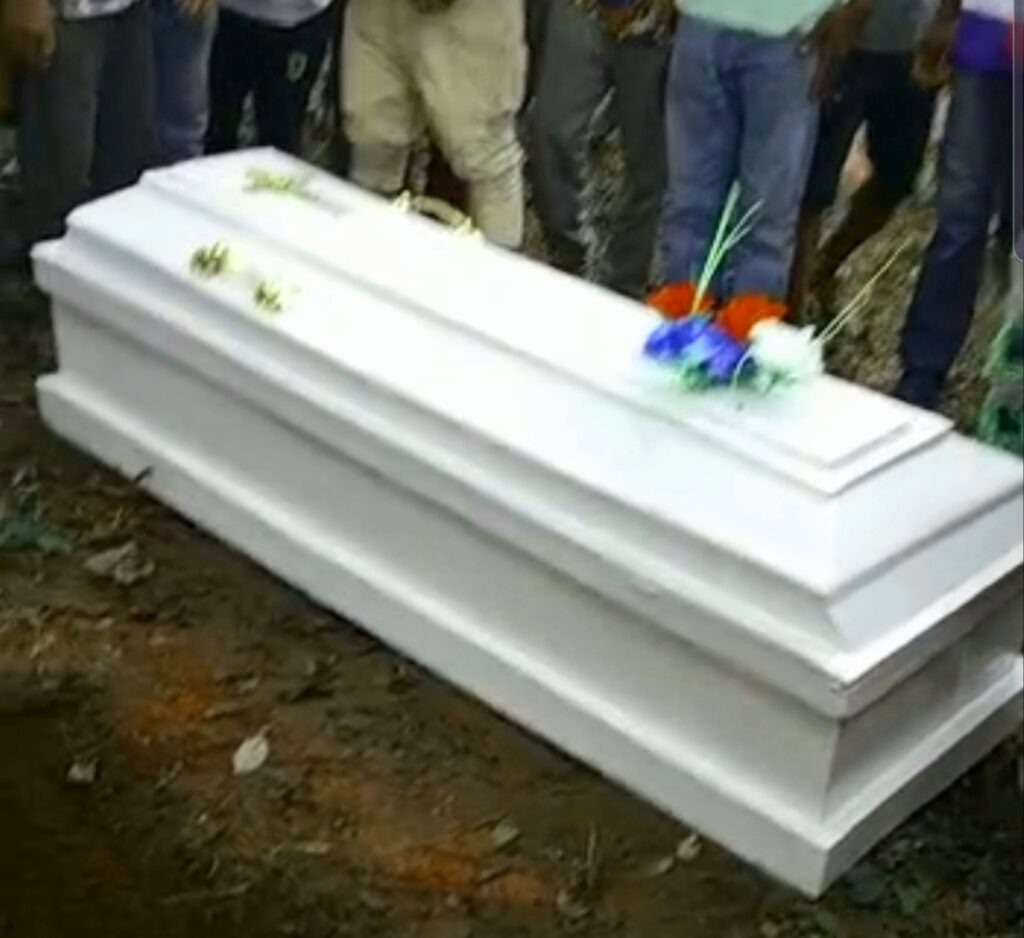 Efforts to reach Ogwu Mozambique, Commander of the Imo State Ebubeagu security outfit, were unsuccessful. Multiple sources told HumAngle he has gone into hiding since the July killings.
Rights advocates demand justice
Kenneth Obi, a human rights and social justice activist representing the victims' relatives, said he is disappointed about the manner the authorities are handling the case.
"We are concerned about getting legal representation to fight for the people. The killings were done by government-owned security officials and no one has taken any steps to investigate their actions. The families of the victims are even scared of fighting for their rights. Rather than being protected. I am so angry as we speak and I hope your report will help reawaken the incident."
Amnesty International explained that the law requires the government to investigate unlawful killings to ensure justice and necessary punishment for perpetrators.
The advocacy group called "on the Nigerian authorities to put an end to the patterns of extrajudicial executions, by carrying out a prompt, impartial, independent and effective investigation into the killings and other human rights violations committed by the Ebubeagu security outfit and other law enforcement officials."
---
Support Our Journalism
There are millions of ordinary people affected by conflict in Africa whose stories are missing in the mainstream media. HumAngle is determined to tell those challenging and under-reported stories, hoping that the people impacted by these conflicts will find the safety and security they deserve.
To ensure that we continue to provide public service coverage, we have a small favour to ask you. We want you to be part of our journalistic endeavour by contributing a token to us.
Your donation will further promote a robust, free, and independent media.
Donate Here