Analyses
Development
News
Poor Parenting Endangering Kano's Next Generation
Thousands of children continue to roam the streets of Kano State, Northwest Nigeria, without parental supervision, making them social nuisances capable of unleashing mayhem.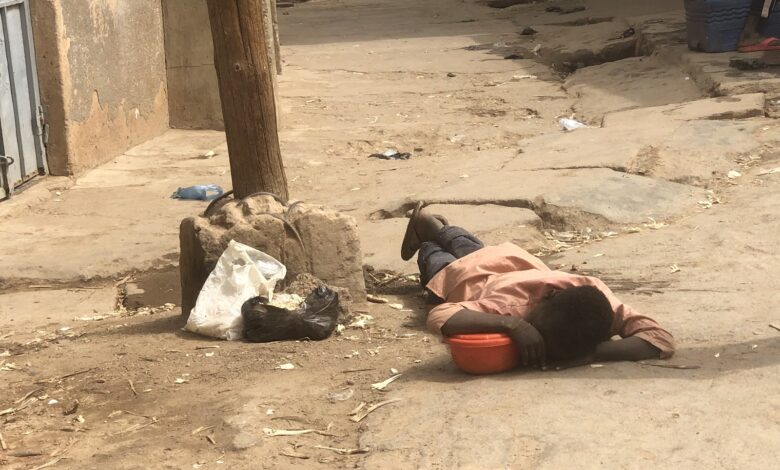 "Please help me with what to eat," a boy of about 10, peering through the windows of cars stuck in Kofar Ruwa traffic of Kano city, Northwest Nigeria, begged motorists. Behind him were a dozen other children dressed in tatters, hawking petty wares and zigzagging through traffic, either begging for money or cleaning windshields. Some of them, almajirai specifically, were holding a bowl of garri and telling passersby they only needed some money to buy sugar to drink it and nothing more. 
Ashiru*, one of the boys, about 10 years old, was roaming around at a time when he was supposed to be in school and said his mother sent him to beg for what to eat because they had nothing. "I am from there," he pointed to a road behind him that leads to his house in Dukawuya, not far away from where he begs. "My father died and we have nothing to eat, so my mother sends me to find what to eat."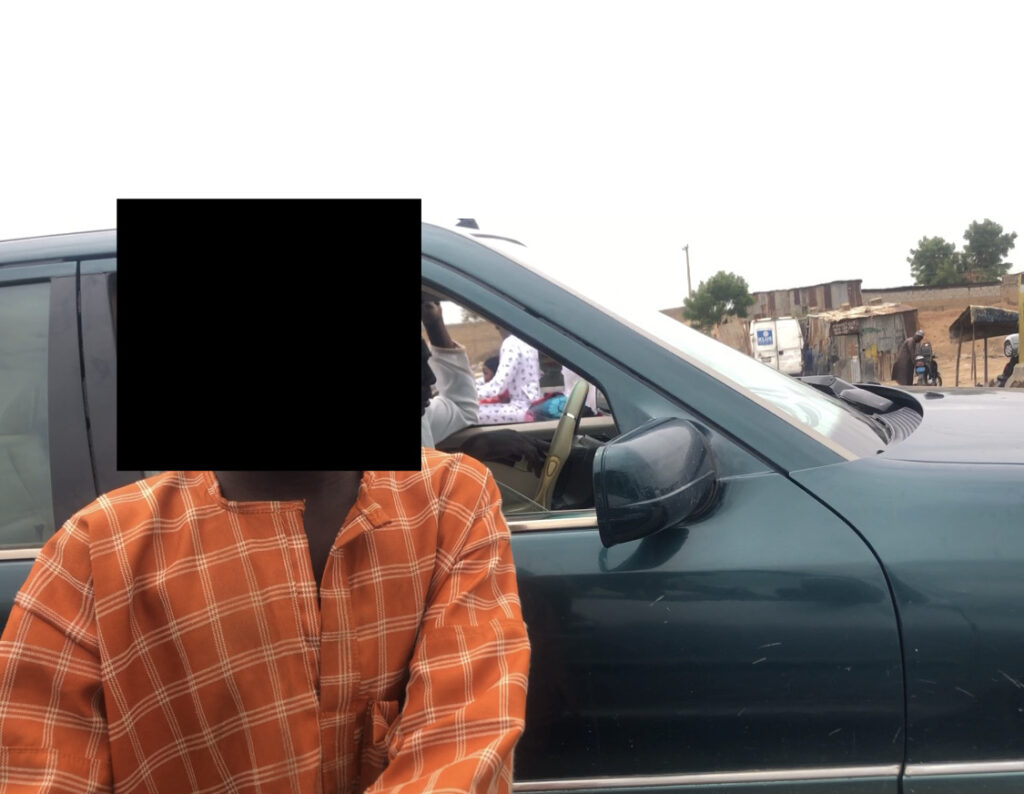 The boy and other children on the streets of Kano represent the over 700,000 out-of-school children in the state who have defied several attempts by authorities to prohibit them from begging and other activities considered dangerous to children, such as cleaning car windshields in a traffic jam. 
Most people and, sometimes authorities, mistook children roaming around the streets for almajirai. But as the number of almajirai decreased, since the beginning of Covid-19 after they were returned to their families in distant villages, these poverty stricken children who are mostly indigenes of Kano State, have taken their places. Almajiri (plural: Almajirai) is a Hausa term for referring to young boys in an informal education system where the boys acquire Islamic knowledge from scholars. The students are sent to faraway cities for this acquisition without parental care.
Unlike almajirai, who return to their Quranic schools for night classes and to spend the night there, stray children do not return to their homes but choose to sleep in open markets, at the risk of exposure to negative behavioral change and possibly, criminality.
"Their parents allow them to sleep somewhere else because they have less spacious rooms to accommodate all of the children," Sani Rogo, a humanitarian and philanthropist helping people get off streets, who attributed the problem to the lack of proper family planning, explained.
"Every day, we come across a situation where a widow has been left with eight to ten orphans and nowhere to sleep but a small room she rents or even on the street," he said, adding that such situations force them to let the males sleep outside which is the beginning of their moral delinquency and the deterioration of their wellbeing.
In the course of his humanitarian work with street families, Rogo said he met a number of families who turned "cemeteries into homes because they had nowhere to sleep," which, according to him, means even the females sleep outside in many cases and that exposes them to a variety of social ills.
Kano residents became more vigilant due to the surge of insecurity and criminality in the city. So, these families are facing the most difficult times because "no one allows them to sleep in front of his house as they used to, and vigilante groups ask them to vacate open fields."
Eventually, some of their children took up residence in the open centuries-old Kurmi market. The market has multiple entrances and no central gate, making it impossible to close. The children sneak through at night to sleep, but "that comes at a high cost," Rogo added.
"This is where young children are recruited into criminality, and when they grow up and feel they have no one else to control them, they move to Southern Nigeria to start a new life, usually after committing a crime."
He explained further that at the end of the day, they become a social nuisance, with neither their families nor the general public benefiting from them, but instead fight against them. "The growing criminality in the state is an offshoot of the previous generation of neglected children," Rogo said.
Unfortunately, girls have also joined the league. They roam around begging in the day or working as "Yan Jagora" – those leading blind beggars – and sometimes never return to their families but find cheap houses and open viewing centres to sleep for pay.
"This is where they learn to become sex workers at tender ages because their parents let them go with no supervision," Rogo said. "And don't forget, these are not conventional almajirai that the media speaks about. They are children born and groomed in the cities but only abandoned by their parents."
A video that recently circulated on social media shows one of these girls saying she and four other friends pay fifty naira each to sleep in a dilapidated house that was closed down by Kano State government after it was discovered in Sheka, an area in Kumbotso Local Government Area (LGA).
Speaking in the Hausa language, one of the girls stated that they go to markets to beg in the morning and return to the house at night to get proper clothing and go to where men take them as sex workers.
Ladidi, a mother of nine who wanders around with all her children along Kabuga and Tal'udu, claimed her husband died and because she has no source of livelihood, she is forced to beg.
She told HumAngle that the death of her husband was only the beginning of her problems after his family refused to give her her rightful inheritance, as required by Islamic law. For this reason, she was forced to relocate to Kano as a beggar from Gujungu in Jigawa State.
A time bomb
"Kano is sitting on a time bomb," said Ali Sabo, a development worker based in the state, arguing that unless strong policies are put in place to address the alarming issue, the state's future will be similar to that of Afghanistan.
"Sometimes you just have to pity the young children who don't know where they're taking themselves to," Sabo continued, adding that they're victims of poor parenting and improper governance. "The serious problem is that people don't really care to stop it. They are waiting for a miracle to happen."
Sabo explained that the only people enjoying the alarming increase of these children on the streets "are politicians who groom them to be political thugs and clerics who manipulate them in the name of religion." He added that the neglected children will likely grow up to carry arms as sectarian fighters under the manipulation of some clerics.
"The problem here is, we are not managing our population for the better," Sabo said, trying to rule out the optimists arguments that Kano's population will be beneficial to its growth. "Here we have armies of thugs and social nuisance, not skilled workers but street children and almajirai."
Sabo pointed out that people of Kano have already started seeing the negative implications of having a young population on the street. "The thugs snatching phones and robbing people of their properties on the roads are examples of what we are expecting to increase in the future," he said.
He urged the government to be sincere and bring policies that will ensure no parent gives birth to more than what he can take care of. "For example, if you are earning an average of 50 thousand a month, the government should specify the number of children you should give birth to," he said.
In February, President Muhammadu Buhari launched the Revised National Policy on Population for Sustainable Development, stressing the need for urgent measures to address Nigeria's hyper inflation to address the crisis facing the country, particularly in the North.
"The policy emphasises the urgency to address Nigeria's sustained high fertility rate, through expanding access to modern family planning, counselling and commodities as well as promoting birth spacing.
This will enable Nigeria to achieve rapid fertility control, improve the health of women, adolescents, newborn and children, and other population groups,'' the president said.
Nigeria's population is expected to grow from over 200 million to around 400 million over the next 30 years, making it the world's third most populous country. However, many people in the north are particularly resistant to family planning and population control.
In Kano State, a woman has an average of seven children, slightly more than the average of three children for her counterpart in Lagos, Southern Nigeria. Patriarchy and religious justification against family planning has also made it difficult for women to stop giving birth, according Zainab Nasir, a women's rights activist in the state.
"Despite this, there is no law in Kano State that protects children from harm after they are born," she explained. "The children's protection bill passed second reading, but lawmakers refused to sign it into law, putting the lives of these innocent children in jeopardy."
The Kano State government recently, in Feb. 2022, established an agency for the evacuation and emancipation of beggars, under the leadership of Mallam Albakari Mika'il. The organisation has been tasked with clearing Kano roads of young children who are endangering their lives by begging and cleaning car windshields.
"The Kano State House of Assembly has introduced a new law prohibiting children from cleaning automobile windshields," Mika'il said, adding that the new law will be incorporated with the Kano anti-begging law of 2013.
There have been numerous unsuccessful attempts by successive governments in Kano State to prohibit children and elderly from begging. Thousands of young Almajirai were returned to their parents in other states and villages during the height of the Covid-19 pandemic in 2020, but they found their way back to the state roads.
Mika'il explained to HumAngle that the anti-begging law in Kano state was ineffective prior to the establishment of his new agency because it was delegated to boards and ministries who were preoccupied with other important and primary tasks.
"It was first given to the Hisbah Board, then to the Ministry of Education, and finally to the Ministry of Women's Affairs," he said. "As you know, all of these organizations have primary missions, which diverted them from properly enforcing the law," he explained.
According to Mika'il, all children arrested for begging or cleaning windshields on the road will be taken to their parents and given proper counseling and guidance. If they are allowed to return to the roads, the parents will be taken to court and charged with an offense.
"We will use biometric identification to identify any child arrested." This will aid in determining whether he has previously been arrested or if this is his first arrest," he explained.
---
*Names have been changed to protect the identity of the children
---
Support Our Journalism
There are millions of ordinary people affected by conflict in Africa whose stories are missing in the mainstream media. HumAngle is determined to tell those challenging and under-reported stories, hoping that the people impacted by these conflicts will find the safety and security they deserve.
To ensure that we continue to provide public service coverage, we have a small favour to ask you. We want you to be part of our journalistic endeavour by contributing a token to us.
Your donation will further promote a robust, free, and independent media.
Donate Here