Armed Violence
Features
News
Kaduna's Displaced (2): Security Personnel, Others Abandon Homes For Fear Of Terrorists
Residents of Unguwan Babban Saura, Ayaba, Juji, and several other communities under Chikun, Northwest Nigeria, are leaving houses they built for relatively safer spaces within and outside the state. But how safe are those areas themselves?
A policeman, Yohanna Amos (not real name), drove a Peugeot 406 along Juji's dusty and bumpy road. He was making another return trip from his former neighbourhood in Babban Saura in the Chikun Local Government Area (LGA) of Kaduna State, Northwest Nigeria, to Unguwan Gimbiya where he currently lives with his wife and four children.    
As a policeman who works in Abuja, Nigeria's Federal Capital Territory, it was satisfying for Amos to finally own his personal house. Even more satisfying was the fact that he had colleagues as neighbours, from both the military and police. But this was not to last for long.
Security personnel as targets
One night, Amos returned home around 8 p.m. and noticed his neighbour, who was in the military, coming in about an hour later. This was when he heard gunshots.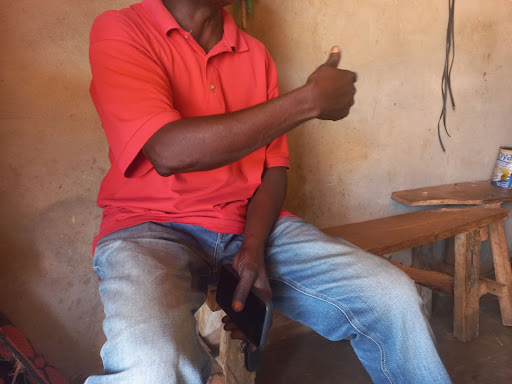 "They kidnapped the soldier that day," Amos told HumAngle, adding that a vigilante who went to assess the situation was shot dead. "He denied that he was a soldier and claimed it was his brother who was. That was how ransom was paid and he was released. He immediately moved with his family to Abuja and the house remains empty till today."
But this incident did not push Amos and his family out of their home and neighborhood just yet. The community sponsored vigilantes who continuously fired their local guns at night to scare off terrorists. To their shock, the number of terrorists only seemed to increase.
"Once they came close to my gate, my children shouted, 'Daddy, daddy, they have come!'"
When the intruders started shooting, Amos put off lights in the house. He had just returned from Abuja that day. "They passed my house. There was one refinery staff member on our street. They kidnapped him and left," he narrated.
During another incident, they kidnapped four people. At yet another time, he could not say exactly how many were abducted but he personally knew about 10 people who paid ransom to regain their freedom.
Then the terrorists attempted to kidnap a retired Reverend who had just finished building his house. "They kept shooting at his house but, luckily for him, he was able to escape by scaling his fence. That day, they blocked the street so no one could pass through."
There is a bridge over a river not far from Babban Saura. Amos suspects the terrorists always used it to access his former community, its neighbours such as Juji, and several other areas.
"We realised how unsafe we were after the last incident. They came a second time to kidnap me but I wasn't around. That was when my family told me that they couldn't remain there," Amos told HumAngle.
There were other reasons why Amos and his family needed to flee. Although the attacks seemed to be random, a kidnap victim revealed that the terrorists talked about the presence of policemen in the area and their preference for them.
"He heard them say that there's a policeman who works in Abuja and who has a lot of money," Amos said. This scared him because it made him a target. "All of us military men and policemen left the area."
What further showed the helplessness of the entire situation was when a serving colonel relocated. He seemed to represent a ray of hope because he got two soldiers to guard his house at the time. "But even he got tired," Amos emphasised.  
"We need a lot of help when it comes to security. There is hardly anyone at Babban Saura now. If you see someone there, then maybe it's because they went to check their house and plan to leave quickly just like I did today."
Vulnerable to terrorism
Unguwan Ayaba, Kakau Daji, Juji, Babban Saura (Kakau district), Unguwan Bulus, Unguwan Gwari and Unguwan Gimbiya, all in Chikun LGA, share boundaries. These areas were under consistent terrorist attacks up to the end of 2021.
On Monday, Dec. 21, 2021, terrorists killed Sunday Agbo, a retired military personnel and kidnapped over 20 residents in Unguwan Gwari, Sabon Tasha. Earlier, in the same month, two families were abducted in Unguwan Bulus and Oil Village, all within Sabon Tasha area.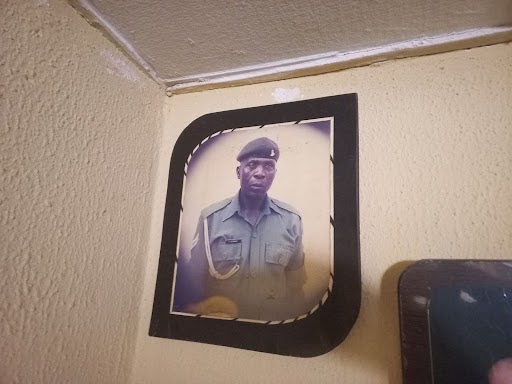 There was also the attack on Gimbiya community, where people like Amos relocated and are quickly realising is still highly unsafe. It led to the kidnapping of over 50 residents, with two members of the community who played significant roles in securing the area shot dead.
Kakau Daji, a village populated by mainly farmers, has also experienced terrorist attacks. Residents said they have suffered attacks since 2012. The incident that, however, attracted media attention was the kidnapping of almost 70 worshippers at Emmanuel Baptist Church, Kakau Daji. The list continues. 
Leaving Unguwan Ayaba
A sack between her legs, Celestina (surname withheld), 23, manoeuvred her late father's scooter over a plank in Juji. She then parked close to a tree where some young men and women sat, chatting loudly as if all was well. But all wasn't well. They were all displaced, victims of terrorist attacks in different localities across Chikun LGA, especially Unguwan Ayaba.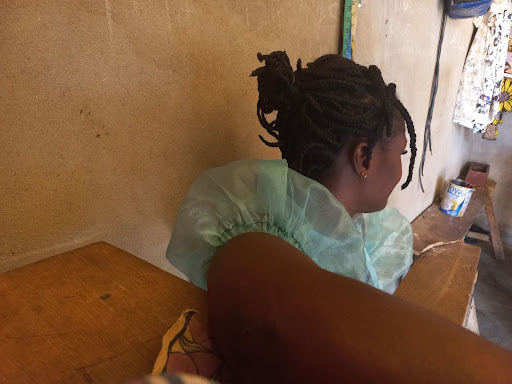 Once, Celestina's home was in Unguwan Ayaba where she had lived all her life with an extended family. But everything began to change when the terrorists came.
Like Amos, Celestina, her mother, two sisters, and little brother did not leave at the first sign of danger. "Then our father was killed," she told HumAngle. Still, they remained in the community.
Then Celestina, her mother, and sisters were abducted. They spent an entire week in captivity. She remembers their location to be somewhere ahead of a place called Kwanti, still within Chikun.
"They told us they did not actually come for us but our pastor, that they took us because they didn't see him," she said.
Celestina's father was a construction worker. Their mother, on the other hand, had always been a housewife, so the girls had to learn to strive for bread afterwards. As the first child, Celestina takes her tailoring business in Juji seriously. Someday she hopes to study Banking and Finance at Kaduna Polytechnic.
The family is now split, so sometimes she spends the night with her sisters in Juji but mainly lives with her uncle in Kakau station.
Her uncle pointed out that Unguwan Ayaba started experiencing terrorist attacks in 2020. He recalled an incident that year where a stray bullet hit a little girl's hand and how one person was taken and later released after ransom payment.
"There was another incident when our Baptist church pastor in Unguwan Ayaba was abducted. He was our neighbour. Bullets hit our house that night. After a ransom was paid two weeks later, he was returned along with a friend to his house," he said. "It was after my brother was killed in March 2021 that we all left."
The list of Kaduna State's displaced people is inexhaustible. Esther, another former resident of Unguwan Ayaba, recalled how farming became impossible as terrorists abducted them on their farms. Then two of her neighbours were killed.    
"What made us finally leave was when one of them (the terrorists) was killed during an attack and they returned days after to avenge his death. They killed one person and shot another who survived. This was in Oct. 2021," she narrated. It was the last straw. Esther, her husband, and three children, fled.
Currently they rent a two-room house in Juji where she sells food for a living. As of Nov. 2021 when she was interviewed by HumAngle, Esther and her spouse still sneaked into their village by day to tend to their farm produce.
Empty houses are not a strange sight anymore in some settlements across Chikun LGA. While some displaced people seek shelter in Juji, others are leaving houses that cost them an estimated ₦30 million to build, Samuel Iliya pointed out. In his case, he left his home after an anonymous phone call from a man who demanded two million naira within a week and threatened to otherwise have him kidnapped.
So, like many others, Iliya finds Unguwan Gimbiya relatively safer than the horror he left behind. But for how long will it remain so as Gimbiya, a community located within Kaduna's bustling Sabon Tasha, records more terrorist attacks by the day?
---
Support Our Journalism
There are millions of ordinary people affected by conflict in Africa whose stories are missing in the mainstream media. HumAngle is determined to tell those challenging and under-reported stories, hoping that the people impacted by these conflicts will find the safety and security they deserve.
To ensure that we continue to provide public service coverage, we have a small favour to ask you. We want you to be part of our journalistic endeavour by contributing a token to us.
Your donation will further promote a robust, free, and independent media.
Donate Here