Armed Violence
Featured
Features
News
Kakau Daji: How 2 Worshippers Survived Kaduna Baptist Church Terror Attack
It is close to three weeks since almost 70 members of Emmanuel Baptist Church in Kakau Daji, Chikun LGA of Kaduna State, were kidnapped. The few who had a close shave with death and abduction share their experiences with HumAngle.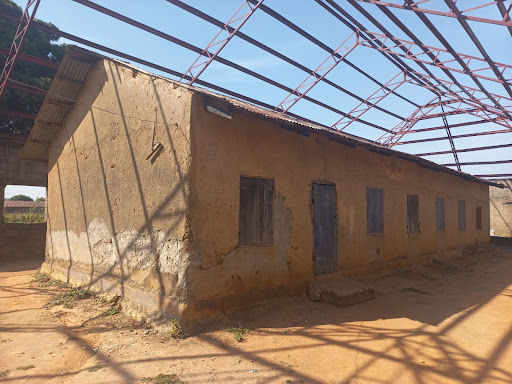 It was Oct. 31, 2021, the Choir Day at Emmanuel Baptist Church Kakau Daji, Chikun Local Government Area (LGA) of Kaduna State, Northwest Nigeria. The preaching had just ended and the congregation rose for a special offering in support of the choir when all hell broke loose.
Yusuf (surname withheld), 40, recalls the time to be about 10 a.m., when two men mounted the pulpit and pointed rifles at the congregation.
Another worshipper at the scene, the old Ladi (surname withheld), remembers the shout "come out, come out! They are here!" And the stampede that ensued as everyone panicked. 
"I dashed out of the church and we were told to go back in and lie down. By then others had surrounded the church," Yusuf narrates. "I didn't even feel the bullet pierce me. I felt cold inside and then saw blood pouring out of my body." And then nothing.  
Yusuf did not know who carried him or what happened after that as he passed out.
Kidnapped once too many
But the drama had not ended for Ladi. "One of the terrorists took the money from the tithe box and left ₦10," she tells HumAngle, as a loud sigh follows from the small group sitting around the mango tree where she hosts sympathisers.
Then she, and many others from the congregation, were herded out. By then she had no idea where her son, Ishaku, was and wondered what had happened to him. Some had escaped, some were shot and others, like herself, were captured. Which of the three categories did fate put him in?
She remembered with agony that her son, Ishaku, had just been released by abductors two months ago. "I wondered, so Ishaku, you are going back to the forest again?"
It did not end there. She thought about another person close to her family who had only decided to worship in Kakau that morning, being that he resided in the neighbouring settlement of Juji. He too had been kidnapped not too long ago.
These were the thoughts that ran through Ladi's mind when the terrorists suddenly said, "Mama, go back." And Ladi scampered off, still wondering what had happened to her son.
Although they tried to spare breastfeeding mothers among the congregation, they went away with one.
The terrorists called after some days and said they needed money to feed their abductees. "That anyone who has a child should bring ₦15,000 for their upkeep. I worked hard at sourcing for the amount and bought the food. The food is with us till today because they called to say they would not come to carry it, that they heard that soldiers had come. That they saw the soldiers but the soldiers did not see them."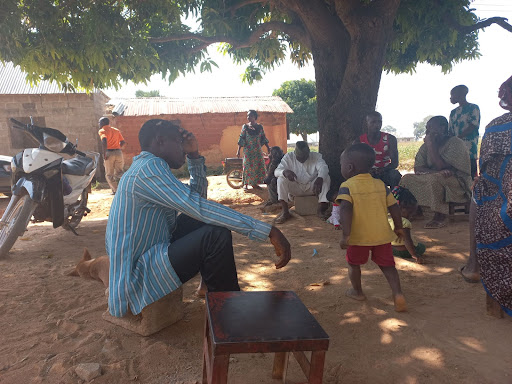 When Ladi heard that her son was among those shot by the terrorists, she wailed, already concluding he was dead. On Nov. 8, it was reported that two out of the 66 abducted worshippers were killed by 'bandits'. The report said "the bandits opened fire on five of their victims on Saturday and killed two while three others who sustained injuries" were hospitalised. Soon after, the Kaduna State governor, Nasir El-Rufai, was reported to have condoled with the families of those who were shot. 
Then she learned that he was in fact in the hospital. Her happiness knew no bounds. He had been shot in the head, but survived. So she struggled to get the ₦20,000 needed to clear his hospital bill.
Ladi has every reason to thank God. The spate of kidnappings within the LGA has affected them twice already. Apart from Ishaku, there was Ishaku's elder brother who had been abducted on Aug. 15, 2021, and then killed by his captors. Now she has four instead of five children.
Ishaku sits amidst the small crowd of visitors, quiet and hardly able to speak, perhaps mainly due to trauma. But his mother says he has always had some kind of speech impediment. About what happened to him, "I only remember being blindfolded," he manages to mumble. 
Another fortunate victim
Yusuf, 40, (surname withheld) too is lucky to be alive. Shot in the back, the bullet came out of the right side of his stomach. "When I regained consciousness, I saw people around me in the hospital. I was given blood and didn't even know," he recalls. "Then I was taken to another room."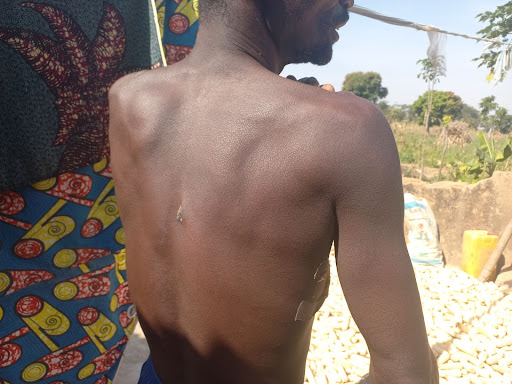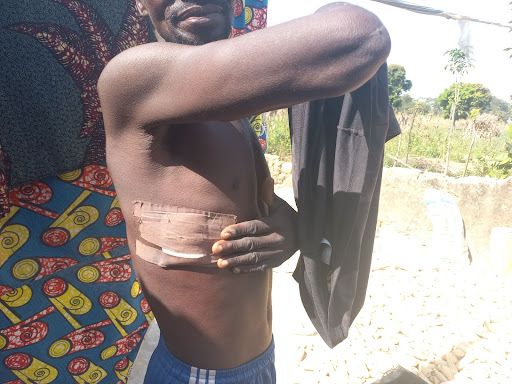 He was discharged after 10 days. But the hospital bill drained his elder brother of ₦60,000, a fortune to Kakau locals. After three days, he went for a routine check-up and is currently due for another.
"I went through so much pain that an ulcer came up. This causes me more pain now."
From 2012, Kakau Daji as terrorists' 'playground'
A forty-ish woman, Hannatu (not real name), is busy around her home while a toddler ambles around the compound. There is also her son who attends to some grains and another relative working some corn. They refuse to let the numerous cases of abductions stop them from living their normal lives.
"We have lived here for over 60 years. Our great-grandparents lived here. We grew up here," she says with a sad smile and begins her story.
The kidnappings started in 2012 in Kakau Daji, Hannatu says. They first entered "Anthony's house." She points. The house is about 200 metres away. There they kidnapped four people. "He still lives there. They paid ransom and Anthony and others were released."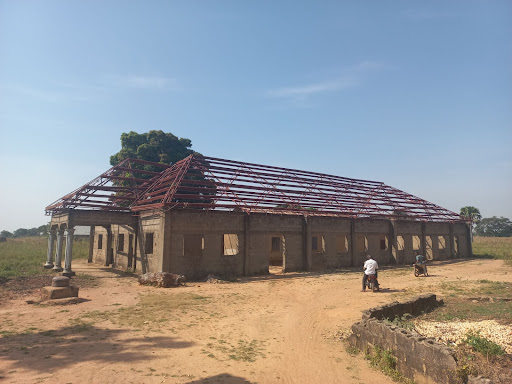 Then, about one or two years later, "they entered Sarki's house. They did not kidnap anyone then. They injured Sarki and collected money."
"After that time, another year passed and there was a kidnapping at Engraver's College."
"It was the first school kidnapping in Kaduna State," Matthew (surname withheld), a resident from Gimbiya, a settlement a few kilometres away from Kakau Daji, explains.
Hannatu interjects: "They kidnapped students and staff. Two teachers. There were not many, maybe about 15. They spent about two months in their hands."
Then there was an incident where they killed a boy and kidnapped his siblings. Ransom was paid and they were set free.
There were other such cases that went unreported, the locals say, pointing out that the Emmanuel Baptist Church episode seems to be the only event that made the news. "At the moment, there is an unreported kidnap involving an Igbo man and three others. They are still with their abductors. They sent one man to deliver the message so three people are still with them now," Hannatu reveals.
"None of those who have been kidnapped has left Kakau," she adds. "It is the only home they know, where our great-grandparents lived and died."
Matthew, who has lived close to the community for decades, tells HumAngle that Kakau locals are mostly illiterate and mainly farmers. "So they have nowhere to go. When they are kidnapped and released, they return home. Some have been kidnapped twice or thrice, so much that when the kidnappers see them, they tell them to go back home. Sometimes they even admit to their victims that they did not know them but they were fingered in the community by informants."
Most of the locals attend the Baptist church, but currently it remains locked and deserted. The pastor's residence, just a few feet away from the rather small church structure that was undergoing expansion, was locked as of Nov. 16, 2021.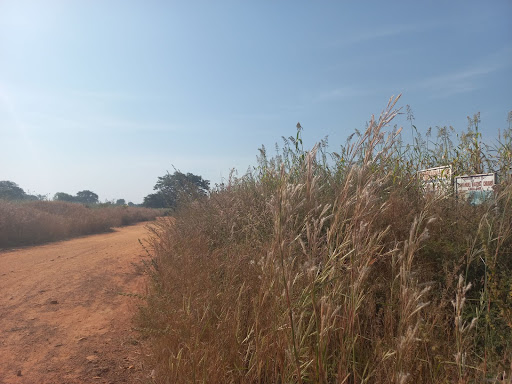 To get to Kakau Daji from the Kaduna city, one would need to pass through one of the most unpliable roads in Sabon Tasha and access a settlement known as Gimbiya. After Gimbiya is Juji village, then Kakau Daji, Unguwar Ayaba, and several other communities that lack police presence. Efforts to reach the Police Public Relations Officer (PPRO), ASP Mohammed Jalige, were unsuccessful, and as of the time this report was filed, there was no sign of security personnel in Kakau Daji.
---
Support Our Journalism
There are millions of ordinary people affected by conflict in Africa whose stories are missing in the mainstream media. HumAngle is determined to tell those challenging and under-reported stories, hoping that the people impacted by these conflicts will find the safety and security they deserve.
To ensure that we continue to provide public service coverage, we have a small favour to ask you. We want you to be part of our journalistic endeavour by contributing a token to us.
Your donation will further promote a robust, free, and independent media.
Donate Here