Armed Violence
Features
News
How Kaduna's Abducted Encountered Nigerian Military After Regaining Freedom
Some of them were victims of the attack on Emmanuel Baptist Church, Kakau Daji in Chikun LGA of Kaduna State. Others were abducted along Kachia road. Here, a family talks about their journey to freedom with HumAngle as 13 girls and two women remain in captivity.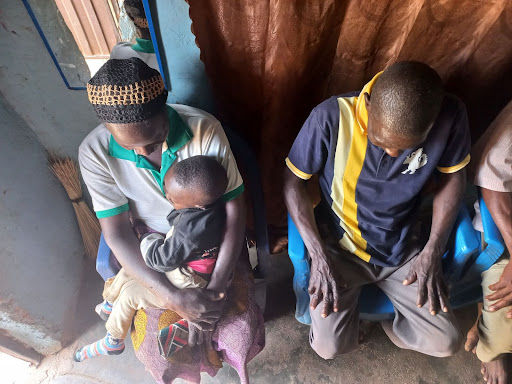 When Iliya, 55, and his three sons went to worship at Emmanuel Baptist Church, Kakau Daji on Oct. 31, 2021, they had no premonition of what would befall them.
Located in Chikun Local Government Area (LGA), Kaduna, Northwest Nigeria, the church, a small structure undergoing expansion, was surrounded by terrorists. That fateful morning, two men were shot during the attack and another two reported dead afterward. But Iliya and his sons, aged 30, 28, and 17, among the almost 70 persons abducted, would live to tell their story.
The trek
From about 10 a.m., Iliya and his fellow worshippers, now fellow abductees, were herded through a vast forest.
"As we trekked, they used bikes to take some to the camp and returned to pick more," Iliya narrated. But the long trek continued for those who were not selected.
The terrorists (locally called bandits) who rode on motorcycles seemed to have mastered the routes and knew exactly where to meet the trekking party. "That was how they continued returning to take some of us on bikes while others continued to walk," Iliya told HumAngle.
Some of the victims had lost their shoes during the attack. Iliya's sandals had cut a couple of hours into the journey and he had no idea when the torture would end or where in the world they were. But eventually, sometime around 6 p.m., they got to the terrorist camp, the place that was to become their home for about a month.  
In captivity
That night they were given food to eat in what were once 25 litre jerry cans cut in two to hold cooked rice. "We were about 10 to 15 people per jerry can," Iliya said.
The women were separated from the men and Iliya was shocked to see there were many other kidnap victims. Altogether, they numbered almost 200 in the camp. "Some had been there for a month, some two weeks."
When they finished eating that first night, their captors tried to make Iliya and his village folk feel guilty. They ranted about how they, Kakau Daji residents, restrict their work.
"That when they are coming out or returning from their work, they hear us shooting or flashing torchlights," Iliya continued. "That they are just looking for food to eat, and that is why they are not happy with us."
But the reverse is actually the case. When the terrorists shoot, Kakau residents get frightened and disperse in different directions, Iliya explains. "Maybe this appears to them like we are retaliating. We know we can't stand them but we used to make an effort to secure our village."
The terrorists further claimed that they did not take them for their money, but rather, to prove a point. The villagers would later realise that it indeed has a lot to do with money. But in the meantime, "we kept telling them we were sorry."
Still, the terrorists drummed these words into the ears of their Kakau Daji captives up to the point of their release. By then, freedom sounded like a fairy tale and Iliya's story was just beginning.
Airstrikes
It is one thing to be held against your will, and entirely another to have your blood, young sons you have trained to be men, crushed to submission by your side. This was Iliya's predicament as he huddled with his boys, lay to snatch fitful naps, and ate rice over and over again like animals.
The captives were held to ransom at the foot of a rock. "We had spent one week when, on a Sunday, they took us to a river to have our bath," Iliya said. "They separated the men from the women."
When they finished bathing, something uplifting, and at the same time terrifying, happened. An aircraft passed overhead and they were ordered to hurry and return to the camp. As they obeyed, there was the sound of shooting from the air. In that instant, plans changed and they were moved to another location.
"On Monday, there was another airstrike and we were moved again to a third place. After a week, we were moved the fourth time," Iliya recounted, his eyes appearing to grow dark with the memory.
The fifth incident happened when the leaders among the terrorists returned and said the telecommunications network had been restored.
"Before then they weren't getting network where we were and used to go to another place to communicate with our families. So, since the network was back, they said they were taking us where we would all talk to our families. It was a Saturday."
Paying ransom
Back home at Kakau Daji, Iliya's wife, Naomi, and the entire village were experiencing psychological torment. That first day members of their families and friends were taken away, they did the only thing they understood how – they prayed. "We did this in various homes, calling the names of those stolen, one after the other," Naomi recalled calmly, her brow furrowed as she spoke.
The fact there was no telecommunications service, due to the Kaduna State government's effort to frustrate communication among terrorists, increased the tension as days crawled by without news.
Then one of the victims was sent back to Kakau Daji to serve as an intermediary and collect a ransom. To hasten compliance, he showed them a video of the abductees the terrorists shot.
"I wondered what the governor of the state would do since he has not done anything so far. I just wanted to be able to give what they were asking," Naomi told HumAngle. And the request seemed simple – the captors demanded foodstuffs. The villagers would later realise this was just a taste of what was to come.
They rallied together, collected ₦15,000 per household and bought foodstuff. Everyone appeared ready to get this bit done so their loved ones could return home. Naomi was no exception. Cash was not available, so she quickly got a loan.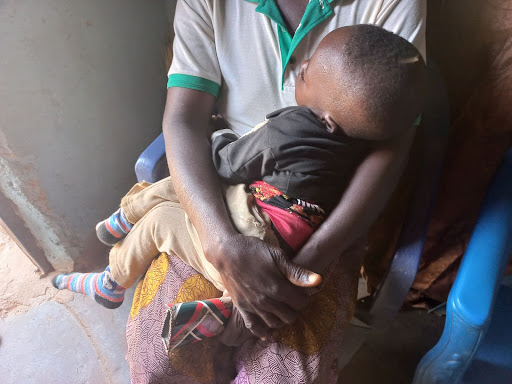 The day they tried to get a vehicle to take the goods, they sighted soldiers entering the forest. "So we decided we couldn't take the food that way. Then we got a call from the kidnappers that we shouldn't bring food at that moment but bring money. We wondered where we would get the money after using it to buy grains."
But the people were still hopeful and saw it as a good sign. "We thought," Naomi said, "perhaps they have released them since they were asking for money. So it was agreed that every household should contribute ₦100,000."
This time, Naomi went from one house to the next. She went as far as Sabo and Tirkaniya, to people her husband knew. And her effort yielded results.
Together, the villagers had up to a million naira and delivered it the next evening. But the terrorists were not done. They demanded 25 litres of petrol. At this point, the people of Kakau Daji were distraught. They had anticipated news of freedom.
"But they [terrorists] called that the money was for food and the bullets they expended during the attack. They asked for more and we said we didn't have it," Naomi continued.
After some days the locals heard that they were given a week to pay up. Their worry that their relatives were hungry and suffering increased.
"Restless, every day I wandered around the village for updates. Then I heard that they had called and wanted ₦90 million. We kept praying everywhere. From then they came down to ₦20 million. We said they should help us beat it down because we didn't have it. They then came down to ₦15 million. We begged some more."
Finally, the terrorists demanded ₦250,000 per household. This, the locals decided, might be within reach. Naomi sold her family's farm produce, maize that later amounted to ₦137,000. She had to do more, so she entered neighbouring settlements again and continued to ask for help. Sometimes she trekked, sometimes she used the services of commercial motorcyclists.
"And I still had to use some of that money to move around," she told HumAngle.
In the end, she got ₦70,000. The total amount she eventually gave the terrorists for her family members' release was ₦300,000.
15 girls, women still in captivity
Iliya was happy to go home, but there was a problem. The terrorists decided to hold on to 13 unmarried girls and two women. "Until we paid the balance of our ransom," he said.
Iliya's captors liked to boast. Days before setting some of them free they had a lot to say: "They told us that despite the aircraft we saw overhead, the military couldn't rescue us. That the day money is brought, they would release us and would not allow a military rescue operation. They prefer that they release us and don't care whether we meet soldiers afterwards." And that was exactly what happened.
Also one of the abducted, Iliya's son, Ruya, 17, who is in his third year in secondary school had something different to say about how the terrorists behaved.
"The day they intended to release us, they said, 'church people come forward'. They scared us that they were releasing only thirty-three people," he narrated. "Later, they said 15 and all the while we kept begging them."
Ruya, who is finding it difficult to recover from the trauma caused by the incident, recalled how they, the men, were all beaten.
The worst experience for him was when their kidnappers selected 11 people and threatened to kill them. His elder brother was among them and Ruya shook uncontrollably.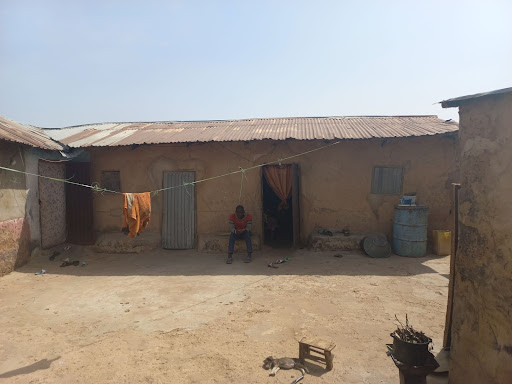 Encountering the military
Some natives of Kakau Daji and those abducted along Kachia Road, Kachia LGA, in Southern Kaduna (12 in number, according to Iliya) were set free on a path leading up to Sabon Gaya community, also under Chikun.
The older men then asked the young among them to go to Sabon Gaya and get motorcycles because some of the old could hardly make the journey to town. When the entire party eventually reached Sabon Gaya, they found soldiers and some members of the civilian Joint Task Force (JTF) waiting for them.
"They told us to sit, then they bought bread and water for us and asked us to be patient," Iliya said. "They promised to look for a vehicle that would take us home."
When the former captives thought they would be taken to their various homes, the military personnel took them to their division in Kawo, Kaduna North. There they were asked to tell their story.
"They gave us some drugs. The next day they said they had spoken to the governor and he or Samuel Aruwan may be able to come," Iliya said. "But the young ones were anxious and complained that after over a month in the forest without being rescued, now that the soldiers had met us on the road by chance, they want to detain us."
After everyone had eaten, the Commissioner for Internal Security and Home Affairs, Samuel Aruwan, arrived.
"He greeted us and then we were put in buses and brought to Baptist headquarters in Television. That was how we were brought back home. Those kidnapped around Kachia road were taken to Kachia."
Earlier this week, HumAngle reported that over 60 abductees in Kaduna had regained their freedom. Aruwan said military personnel handed them over to the Kaduna State government. However, he did not disclose whether ransom was paid or they had been rescued.
---
Support Our Journalism
There are millions of ordinary people affected by conflict in Africa whose stories are missing in the mainstream media. HumAngle is determined to tell those challenging and under-reported stories, hoping that the people impacted by these conflicts will find the safety and security they deserve.
To ensure that we continue to provide public service coverage, we have a small favour to ask you. We want you to be part of our journalistic endeavour by contributing a token to us.
Your donation will further promote a robust, free, and independent media.
Donate Here