Armed Violence
Features
Reporter's Diary
Hope, Uncertainty As Nigerians Board The Infamous Abuja-Kaduna Train
Until Dec. 5, the train, which was attacked by terrorists in March as it headed towards Kaduna in the country's Northwest, had been inactive. Now it's back on the tracks, but how secure is it for citizens?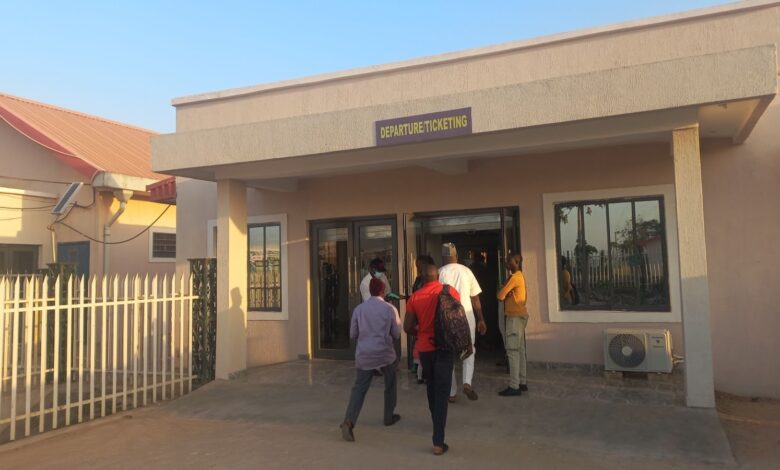 "If we don't rise up, if we don't come back to the train, it means they have won. For me, that was the motivation – I said, 'Okay, we won't let them win. We'll return and keep pushing this country until we achieve what we want to achieve.'"
These were the words of Daisi Alabi, a passenger that I would later meet at the Rigasa train terminal. But, for now, we are still at the point where I begin my journey to Rigasa, a suburb in Kaduna, northwestern Nigeria.
Dashed hopes
When you dress up, grab your luggage and amble out, you hope to arrive at your destination without incident – or, at best, alive. This hope was dashed on March 28, 2022, for hundreds of passengers who, understandably terrified by the terrorist-infested route that had become the Abuja-Kaduna highway, opted for a train ride. As events would later reveal, this was not a smart decision that day.
A bomb blast derailed the train approaching Kaduna. Then over 60 persons were herded into the bushes by terrorists. Many, who escaped capture, made it to Kaduna either injured, in body bags, or miraculously alive – and traumatised.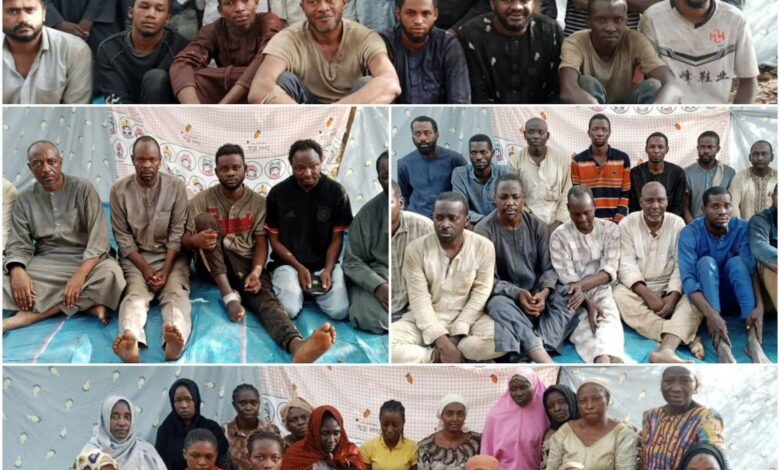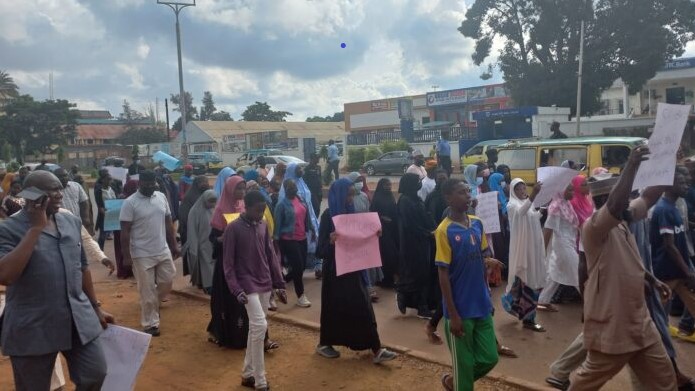 This was the thought that ran through my mind as I headed for the Kaduna train station on Dec. 14, 2022.
The trains had been inactive since the unfortunate incident in March and just recently resumed on Dec. 5. I still had unpleasant images in my head – of the attack victims in Intensive Care Unit (ICU) at 44, a military hospital in Kaduna, of some of the abductees as they pleaded for the Nigerian government's help in a video that went viral. The months of anguish when relatives held peaceful protests in Kaduna. And worst of all, of the children among the abductees and how the adults cowered while being flogged by their captors, a dastardly act caught on camera to force relatives and the government to meet the terrorists' demands.
The terrorists had demanded first that their children be freed, and then later expanded it to include their foot soldiers in custodial facilities. Whether these demands were met remains a puzzle. But what is clear is reports of monies coughed out by the victims' relatives and the palpable silence from the government on the actual cost of releasing the last batch of captives.
Making the 8 a.m. train
As my cab driver sped down the long, straight road in Rigasa to the station, I shivered, folding my arms tighter against my coat. As I alighted close to a barricade (which has always been there) that doesn't allow commercial vehicles through, I ignored a number of hawkers with face masks, socks, and other items.
There was no crowd of passengers as was usually the case. In the past, there would be a massive number of people and you would have to shoulder your way through. This gave the railway staff the golden opportunity to squeeze money out of eager and desperate passengers. Back then, physical tickets went as high as ₦4,000 instead of just over two thousand as those with access bought and hoarded as a side gig. Getting online tickets was also frustrating because they were easily sold out. This made the fraudulent sales more lucrative.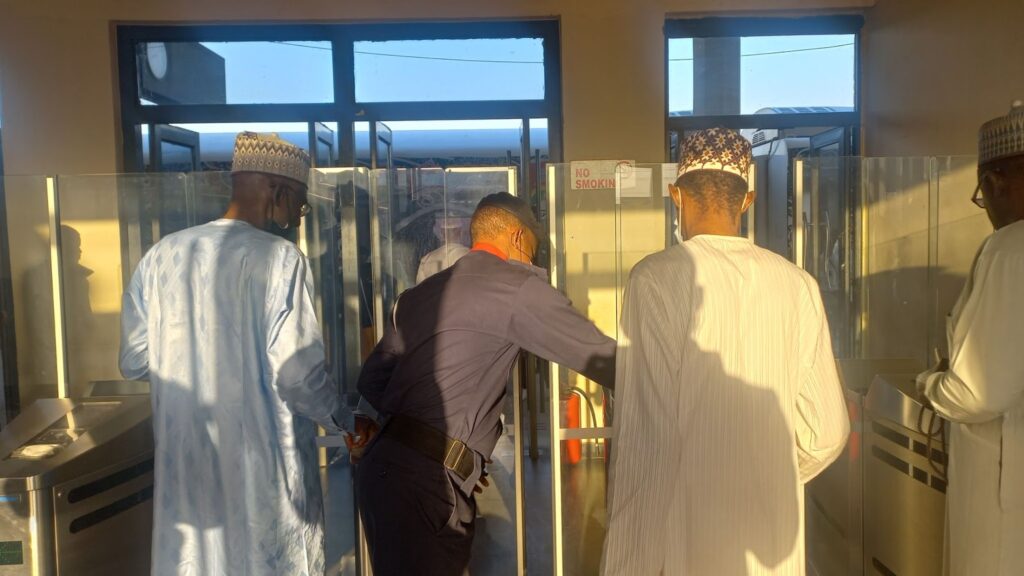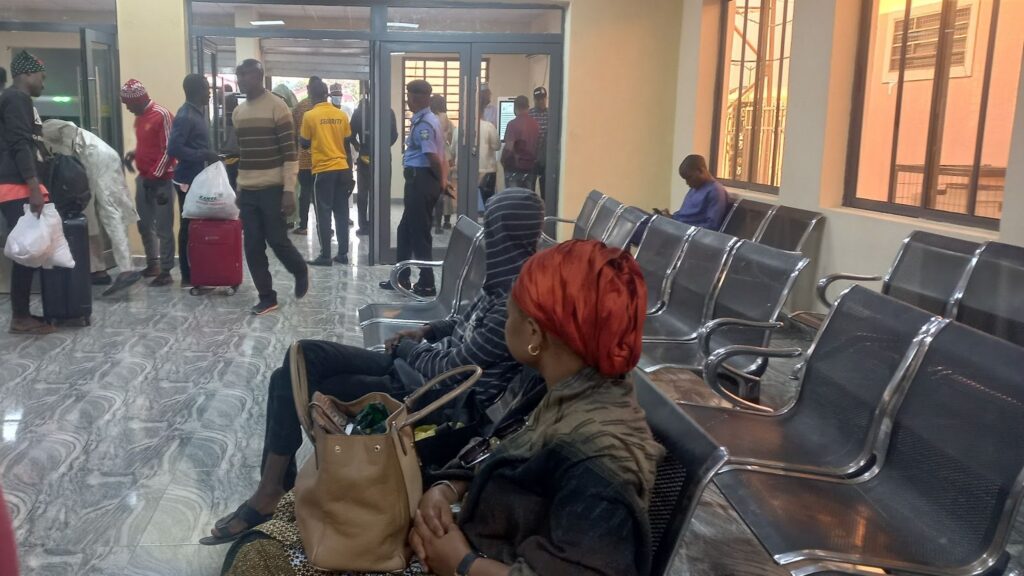 But I had no such hassle when I bought my online economy class ticket a day earlier at the new price of ₦3,500 with some charges that made it a total of ₦3,834. Over-the-counter tickets, I gathered, were ₦3,500. VIP, on the other hand, is ₦6,900 online and ₦6,500 over the counter. A source working at the station revealed that the management had explained that the hike in price was a result of the current cost of diesel.
I approached the departure area but stopped suddenly when I realised it was closed. A stranger pointed to the left and I realised there was a new entrance with security personnel almost every step of the way. Outside, at the screening area, was a new waiting area. Beyond the electronic device that authenticated my ticket were security personnel, sometimes in clusters, other times just lone figures with rifles in hand. Yes, the rifles – I'm no expert, but they didn't look as sophisticated as expected.
So, yes, the checks before entry are basically the same – produce an ID, hold up your phone against a scanner for your online ticket to be validated, and then the glass doors swing open. The only difference is the increased amount of security and the fact that I had to give my National Identity Number (NIN) before getting a ticket online. Days before, I had heard rumours that one needed to produce passport photographs and even a Bank Verification Number (BVN). But that wasn't the case.
I noticed the fresh colours on the train as I boarded. It looked like an abstract painting. On closer observation, I realised it was branding for a noodles company.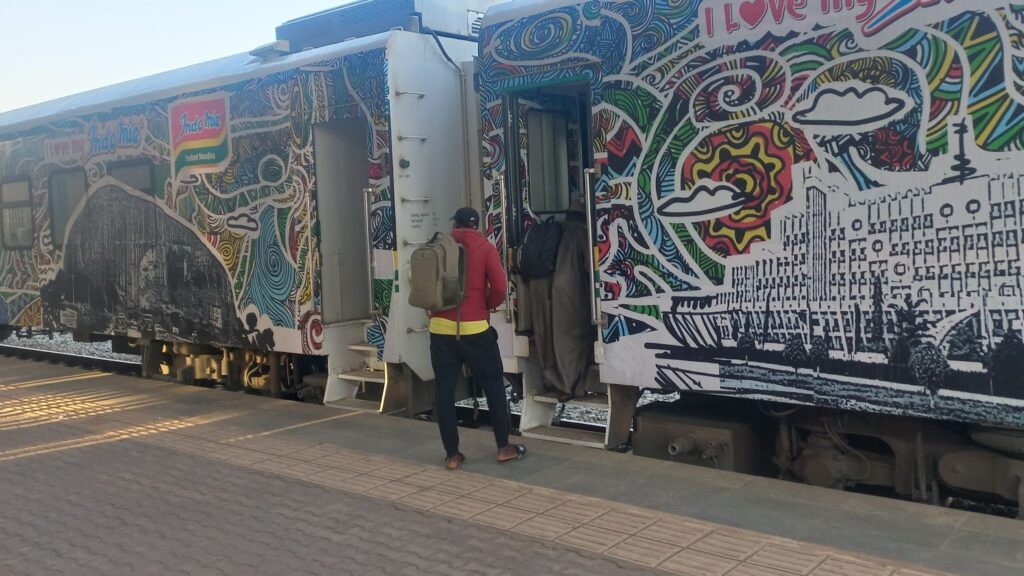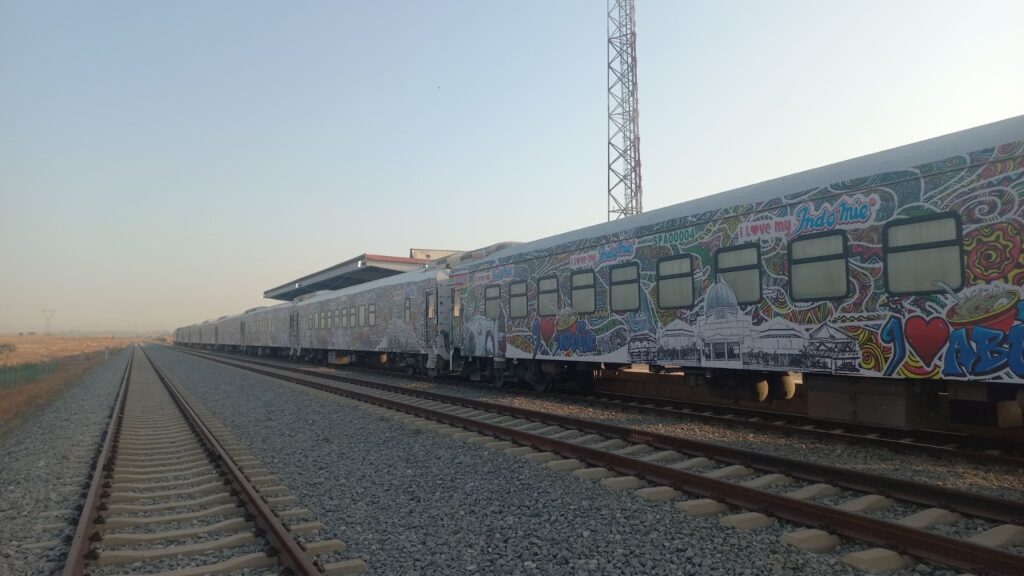 Keeping hope alive
I'm fully aware that Nigerians have a habit of rising above any tragedy, but I still marvelled at the hope in some of the responses I got from passengers.
Take the words of Bashir, for example. "It hasn't been easy, but we are hoping, in shaa Allah, it won't repeat itself. We are hoping, in shaa Allah, that things will get better. In terms of security, with the look of things, I think the government has really tried. With this arrangement, we are hoping what happened will not repeat itself," he said.
When the March 28 incident happened, Bashir's friend and several other acquaintances from Kano were on the train. It had affected him personally when the terrorists struck. Yet he remains hopeful.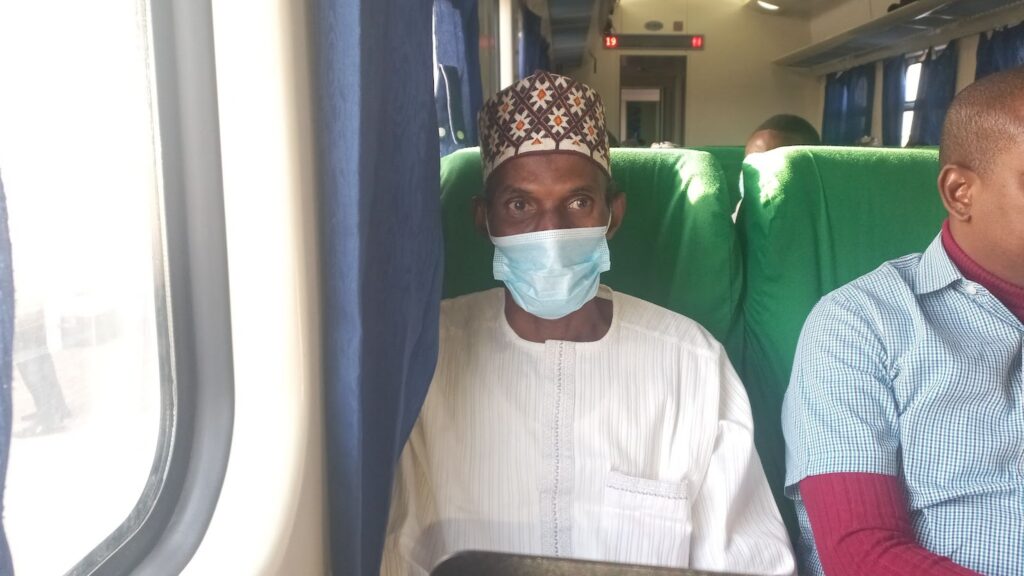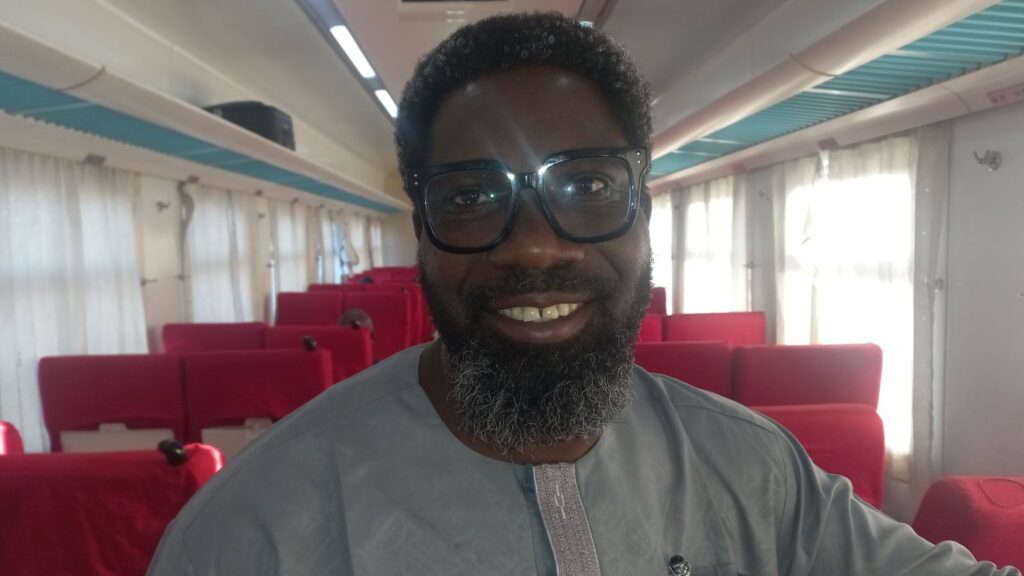 Then there's Daisi Alabi, who lives in Abuja but does business in Kaduna. The train has always been his preferred means of transportation and when I caught up with him just before we took off, he explained that it was his first experience since the tragic event months ago.
"Personally, psychologically, after that incident, you would nurse some fear and apprehension," he offered. "But I think the lessons have been learnt and I want to believe that there are better measures put in place now … that it's safe to use the train again. That was what boosted my confidence.
"Again, for me, I think it's the place of the populace to show confidence in the government and refuse to bow to what I would call the demand or pressure from our common enemies to subdue us. If we don't rise up, if we don't come back, it means they have won. For me, that was the motivation –I said, 'Okay, we won't let them win. We will return and keep pushing this country until we achieve what we want to achieve.' And I know we can only get better. I'm hopeful that the train would find its life again and things would go back to what they used to be before the incident."
A staffer at the station who spoke under anonymity told me the increased security meant there were about four to five security personnel in each coach.
Early, before the train was even a quarter full, I strolled through the coaches, where I met a woman and her son whom, by the looks of it, shouldn't be more than 10 years old. She represents the category of those who are still terrified by the March 28 incident and yet have no option but to take the train because they still consider it the safest form of transportation.
In Abuja, I would later speak with Salamatu (surname withheld), who provides a car-hailing service via Bolt. "You people are still afraid of using the road. Me, I am driving on that road soon with a couple of people because we have a wedding in Kaduna," she said.
Salamatu again represents a group of Nigerians who believe the road, despite the negative news reports, is the safest form of transportation between the two cities.
I could almost sense the load lift off some passengers' minds as we stopped briefly at Kubwa in Abuja and then the Idu terminal. Many, particularly December first-timers like myself, must have heaved a sigh of relief. I know I did.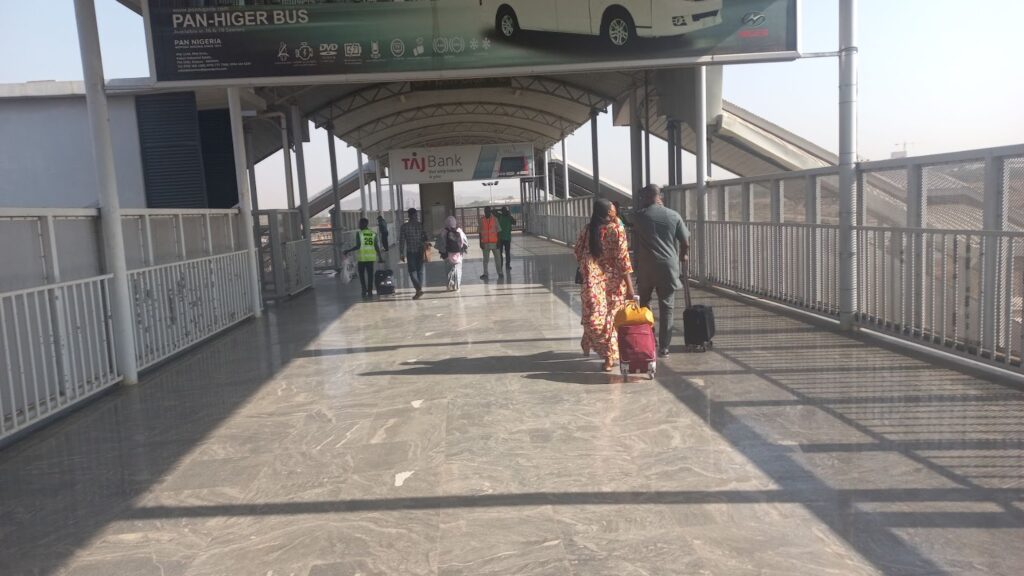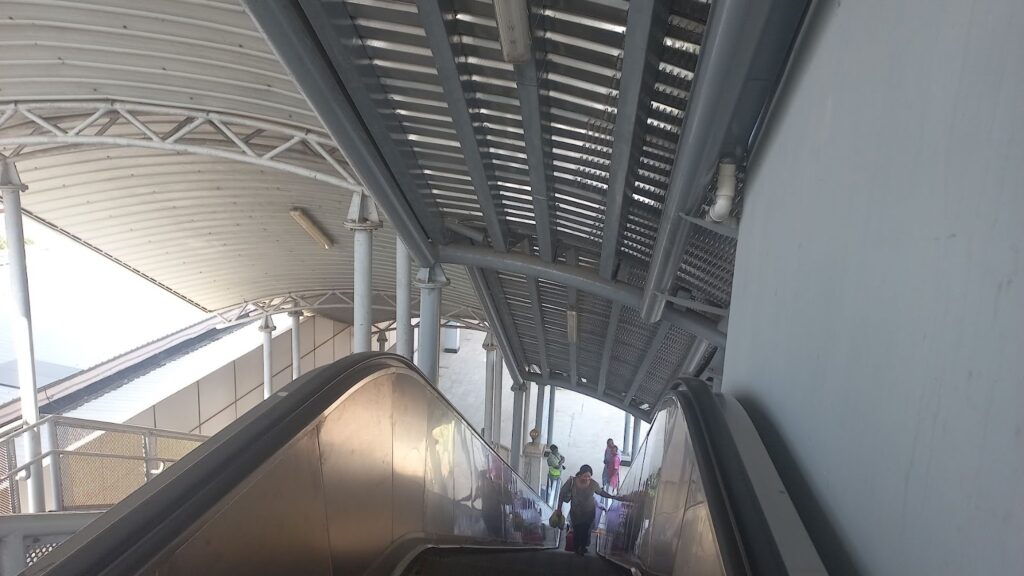 But I would prefer to fill my mind with the good things I saw on my trip – like the new escalades at the Abuja terminal when we arrived. The joy of being carried up like a baby when, in the past, I would have had to take myself and my luggage up and down about a total of forty staircases. Then there's the exit and it feels good to be back in the capital city.
It's a beautiful feeling when you strap your backpack, head out the door and get to your destination in one piece, and most importantly – alive.
---
Support Our Journalism
There are millions of ordinary people affected by conflict in Africa whose stories are missing in the mainstream media. HumAngle is determined to tell those challenging and under-reported stories, hoping that the people impacted by these conflicts will find the safety and security they deserve.
To ensure that we continue to provide public service coverage, we have a small favour to ask you. We want you to be part of our journalistic endeavour by contributing a token to us.
Your donation will further promote a robust, free, and independent media.
Donate Here