Development
Features
News
Food Price Increase Raises Survival Concern For Nigerians
Prices of food items increase daily as insecurity and devaluation of the naira raises questions on Nigerians' survival.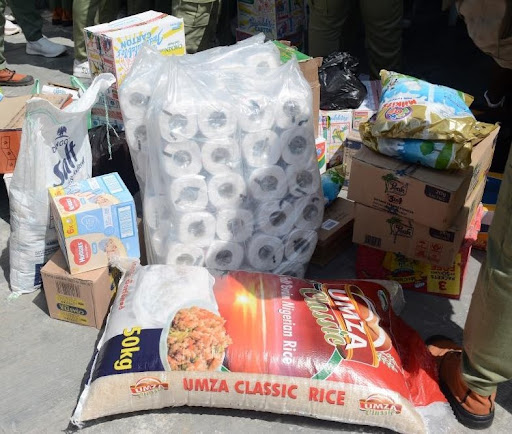 As food prices continue to increase, there is a growing concern on the survival of Nigerians. Traders face daily risks on the road as they struggle to convey goods despite fears of kidnappings and more. Then there is the danger farmers encounter due to their proximity to forests. Both parties desire to make a decent profit.
In this report, HumAngle reviewed the current prices of food stuffs in the Federal Capital Territory (FCT), Abuja,  North-central and Akure, Ondo State capital, Southwest Nigeria against prices of foodstuff obtained in its earlier publication. 
Inflation in Abuja
Felicia, a provision seller in Dutse, FCT, Abuja lamented that N150,000 is not enough to buy provisions that will last her for weeks. She said for the past months, the prices of foodstuff have skyrocketed.
"This is not funny anymore. Most of the things I sell, my only gain is N30. How will I feed my family and even restock? You can't even use N1,000 to cook," she said.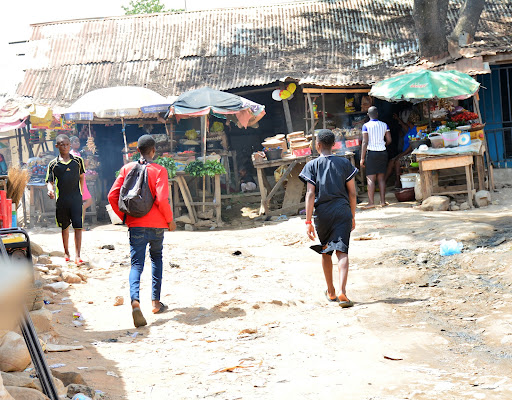 Pointing at the jerrycan of palm oil, she said in September, a Litre was sold at N1,700, but now it is N1,900, and half a bottle goes for N900. The case is the same with groundnut oil.
About two months ago, she explained, Nigerian local rice was sold at N20,000, then it increased to N25,000 and now it is N28,000. For Foreign rice, she still bought a bag for N27,000 but now, she buys it for N35,000. "Customers hardly buy rice nowadays," she added.
In June when HumAngle visited markets in Abuja to evaluate food prices, a 50kg bag of Nigerian rice had risen from N25,000  to N28,000. Similarly, foreign rice sold at N35,000 instead of the previous N30,000. A measure (mudu), which sold at N800, now sells at N1,000.
Red beans per mudu (eight tin cup measurement) sold at N1,000 is presently on sale for N1,400.
For indomie and spaghetti, she categorised them as "rich man food" because the price of indomie, which she said can't be enough to feed a family, is now sold for one at N100 and the lowest at N80. A carton now costs N4,800. Spaghetti, on the other hand, is now N350, which she sold in October for N250.
Garri, known as the "common man food" in Nigeria, has also joined the inflation chain. Felicia sighed and said early this year, she sold mudu of garri for N150 but now, she sells at N400.
For white beans, she sold it early 2021 for N300, but now it has gone up to N1,200. Red beans sold for N500 is currently N1,400. "Beans is now gold," she added. 
Picking one egg, she said, "this small egg now costs N80 and this crate is N1,800. Just last month, I still sold one egg for N60 and a crate for N1,200."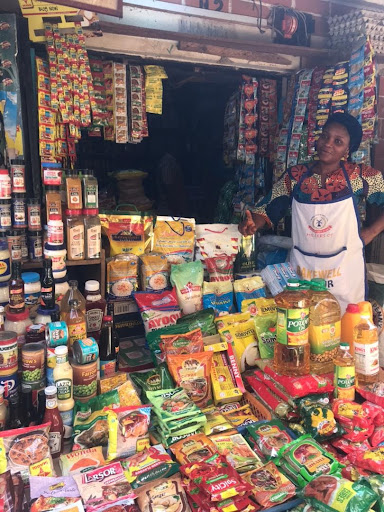 "I lost hope when pure water became N20. What have we done to ourselves in this country? A bag now costs N250, and yet salaries still remain the same. Begging the government won't change anything. They are aware of what is happening."
The case of Ondo State
Adebiyi Morenike, a  food store vendor at Isinkan market in Akure, capital of Ondo state, Southwest Nigeria, who spoke with HumAngle on the phone, said although food prices had consistently been on the increase, the past two weeks witnessed a slight drop in the state.
Nigerian rice, which was sold for N26,000, two weeks ago is now N24, 000. Foreign rice as at two weeks ago cost N33, 000 but is now N31, 000. 
Local ofada rice is being sold for N1,100 per mudu and a bag for N40,000 when sieved.
On the other hand, white beans sold for  N56,000 is now N48,000, while much sweeter and  bigger varieties of  red beans  sold for N1,400 per mudu (10 tin cups measurement)  as of two weeks ago is presently N1,200. "I sell foreign mudu of rice for N1,300 or N1,200 but Nigerian rice for N900. Stone rice N700 and small beans N850.
For garri, similar to the current price in Abuja, there was a sudden drop in price. Earlier sold for N500 (per bowl) in Akure and N550 in Abuja, it is now N350 or N300  in both locations, depending on its taste.
"Some sold for N250 in Akure. It is just that they are only good to make (food) and not for soaking to drink," Morenike said. 
The trader however noted that prices are expected to rise a little between the end of November and December because of the festive period.
"It is a normal phenomenon known to traders and buyers that prices of goods, especially consumables, rise during the festive period. So it is wise, if one has money, to  stock up food early to cater for the family's needs," the trader said.
Prices of eggs have been on a steady increase since the beginning of 2021
Tolani, an Abuja resident, said she bought a crate of eggs at N1,000 sometime at the beginning of 2021 in Abuja, and for N1,300 in July, but recently bought for N1,900 or N2,000.
"The annoying thing is you can't be sure you'd get goods for the same price you bought them the last time the very next time you're out to get the same thing," Tolani complained. 
"When I think of refilling gas anytime my gas finishes, I automatically sink into depression, because I know for sure there would probably be an extra increase in price waiting to slap my subconscious into reality. And it's not as though there is an increment in salary structure in the country," she continued.
The price of gas has steadily climbed to double of what it once cost.
Mudasiru Rafiu said it is enough headache battling with the outrageous cost of food in the market, but the rate at which gas is skyrocketing every week could give one a heart attack.
"It is even looking as though there is a diluted gas outside considering the speed at which it finishes these days. I am tired," Rafiu lamented.
Odofin Samuel, trade expert and economist, said the regular hike in prices of food is caused by ravaging insecurities and attack on farmers to the laws surrounding demand and supply in the production equilibrium.
"While it is trite that the quantity of production and cultivation of food dropped due to a drop in the quantity of production affected by displaced farmers, we need to understand that there is higher demand for goods, hence price must surge," Samuel said.
He continued by stating that it's a fundamental economic principle that when supply exceeds demand, prices fall. But when demand exceeds supply, prices tend to rise.
"Until farmers and motorists transporting products are provided a safe atmosphere by the government, without fear of attacks or loss of farmlands to bandits,  to balance the production equilibrium, we still have a long way to go," he said.
He added that the consistent hike in price of cooking gas is not far fetched from the devaluation of the Nigerian currency, since crude oil, where gas is  obtained, has to be exported and later imported into the country.
Note: Mudu measurement in Northern Nigeria differs from what obtains in the western region of the country. A mudu in the north contains eight or maximum of almost nine cups of empty milk tins, while a mudu in the west contains 10 or 11 tins depending on who is measuring. 
---
Support Our Journalism
There are millions of ordinary people affected by conflict in Africa whose stories are missing in the mainstream media. HumAngle is determined to tell those challenging and under-reported stories, hoping that the people impacted by these conflicts will find the safety and security they deserve.
To ensure that we continue to provide public service coverage, we have a small favour to ask you. We want you to be part of our journalistic endeavour by contributing a token to us.
Your donation will further promote a robust, free, and independent media.
Donate Here