Development
Featured
Features
News
How Food Prices Have Doubled, Tripled Within Months In Abuja
As Nigerians battle to come to terms with the country's insecurity, there is the growing fear that comes with how to survive as prices of foodstuffs seem to hit the roof.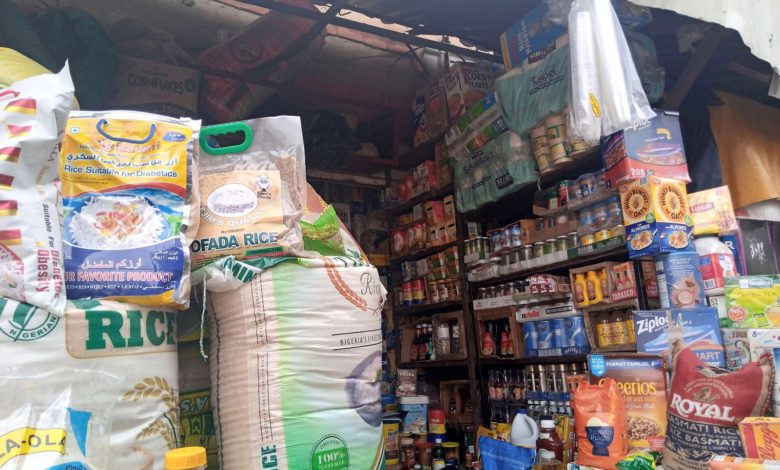 In addition to Nigeria's insecurity, the ability to afford three square meals is fast becoming more than a challenge for even citizens who once had the means. Today, many Nigerians cannot afford staple foodstuffs due to consistent price hikes. Food prices now change within 24 hours.
Garri, Nigeria's most popular staple, now has a towering price.
According to nairametrics in the recent inflation report by the National Bureau of Statistics, Nigeria's inflation rate dropped further for the second consecutive month to stand at 17.93 per cent in May 2021 from 18.12 per cent recorded in April 2021. The consumer price index (CPI), which measures the inflation rate, increased by 17.93 per cent (year-on-year) in May 2021. This is 0.19 per cent points lower than the rate recorded in April 2021 (18.12 per cent).
Meanwhile, the closely followed food inflation index, which is felt first by the population, dropped from 22.72% recorded in April 2021 to 22.28% in May 2021, indicating the second consecutive decline in the food index.
Most traders in Abuja, Federal Capital Territory (FCT), North-central Nigeria, told HumAngle that the hike in food prices is not their fault. They said most farmers cannot access their farms for fear of being killed. Armed gangs destroy their farmlands, attack drivers, and kidnap them for ransom.
"Nobody wants to travel again. We sell what we get. Even with the risk we take, there is no gain in the market, we just sell it to eat. We can't use it to send our children to school or pay any bills," the traders lamented. "We are suffering. Help us beg the government. We can't take this suffering anymore, our children are dying of hunger. We are not increasing the price of food."
Traders and buyers in Abuja lamented how food prices had forced them to cut down feeding budgets and their individual market experiences as HumAngle reporters visited various markets.
The fruit angle at Kado fish market
Kabiru Muhammed, a trader and father of four, sells fruits such as mangoes, watermelon, bananas, and apples close to the Kado fish market entrance at Life Camp.
"Hike in prices of fruits and transportation has affected business and family upkeep badly. People don't buy fruits like they used to before because of the increment," he said.
About four months ago, Muhammed could still get one watermelon for N200 or less, but today he buys it from his supplier between N400 and N500. "We usually get number one for N500 and N300 for number 3. It used to be cheaper," he told HumAngle.
The same bunch of bananas Muhammed once bought for N200 months ago is now N450 and he is afraid it may still go higher.
On the family side, he added: "Needs are now more than ever difficult to meet up with and have forced me to cut out some provisions like beverages and snacks for my kids."
Foodstuff in Wuse market
A foodstuff and provisions trader, Ogbonna Chibueke is also a distributor at Wuse Central Market. He explained the distinct difference in prices of food items as sold to retailers who buy in large quantities to be resold to consumers.
A 50kg bag of local rice was sold for N17,000 around February and March this year, but in June, a three month gap, it rose to N25,000. He pointed out that the rising cost of local rice is attributed to many Nigerians falling back on local variants.
For instance, a 50kg bag of foreign rice had an added cost of N5000 within the last three months from N25,000 to N30,000. Also, a tin of liquid milk which was sold for N150 in March is presently around N220, and Milo refill sachet which was sold for N900 is now N1,300.
For Chibuike, the reason he is still in business is to keep his hands busy and at least have something to keep the family together, because he told HumAngle, the foodstuff business is becoming frustrating as days go by.
"Distributors now sell at almost the same prices with the retailer customers, just to strike a balance for people to afford goods," Chibuike said.
He added that "Insecurity and attacks on farmers across farmlands is a fueling factor to unstable market price and inflation. Movement of products from one destination to another before it gets to the retailers have invariably become a risky affair, hence the rise in transportation cost."
Another trader, Madam Efure, a kerosene seller explained that before now, school fees and the high cost of education seemed to be the outcry. "But today, we can't even feed our children anymore due to the high cost of foodstuffs in the market. Whereas, only a child that has eaten can be talked into going to school to learn," she said, adding "Our roads are not safe. I stopped travelling because of fear of being kidnapped, raped, or even killed. What will happen to my kids if anything happens to me?"
"Nothing grows in anarchy and disorderliness. Our government needs to rise up to task and make protection of lives and properties the most paramount task."
Charcoal price goes up too
Mrs Anjara, a charcoal trader said a sack of charcoal in April sold for N1700 or maximum of N1800, but now in June, "you hardly get for N2500."
"To bridge the gap between cost and profit, I had to reduce the quantity of the ones sold for N100 in the market since people will be reluctant to buy for N200," she said.
"There is no gain anymore in the business, but I can't sit at home because my children are dying of hunger. Help us tell the government that we are dying of hunger, especially we women. We are the ones carrying our head on the road, nobody to assist us because there is no work," she pleaded.
Mrs Anjara used to buy a truckload of coal but increment and road conditions had forced her to buy in sacks and resell in tied pieces of N100 and N200.
A consumer, Marshe, explained that one mudu (measurement) of red beans containing eight cups sold for N500 around February but is now sold for N1000 in June.
Madam Funke, a buyer in Karimo market told HumAngle: "Bad beans are sold for N900. I now buy local rice for N800 instead of N550 or N600. The height of it all is garri, the supposed poor man's food now competing with prices of rice in the market. I remember buying a mudu of garri for N200 last year, but today, you cannot get a good white garri for less than N500 or N600 in the market."
"I could go to Karimo market with N5000 to buy foodstuffs to last me and my family for two weeks sometime last year, but the case today is different as N20,000 worth of foodstuffs cannot sustain us for a week if we really want to eat three square meals."
In addition to Marshe's response, Abdul, a beans seller, explained that the price of beans is becoming more scary by the day. "It has risen far above rice. A sack of white beans sold for N17,000 or less in 2020 is presently N34,000 in the market. This explains why we have to sell measured beans for such high prices."
Bread joins the train
Esther, who sells bread, had to drop the number of loaves she buys from 50 pieces to 20 to avoid loss.
"Increment in the price of bread is as a result of production cost from the factory. About two months ago, the price of bread was N500, then it increased to N550 and now it is N600. And I can assure you, it's still going higher, " she said.
"This has affected my income because customers keep complaining about the daily increase. Sincerely, I had to cut out anything related to provisions in my expenditures," Esther lamented.
"I also share the same experience as my customers because I go to the market to buy foodstuffs," she said.
Ten pieces of roadside corn now valued at N1,000 used to be sold for N500 in 2020, Grace, a corn seller at Karimo market, told Humangle.
Grace, an undergraduate of National Open University, Abuja, studying business administration, credited the increase in price to the hike in prices of fertilizer and chemicals used to fight weeds.
Pepper and tomatoes
A pepper and tomato seller, Aminu, suffers a similar fate in Kado market. Small baskets of pepper that used to be sold for N800 about three months ago are now N2,500, he disclosed.
"Baskets of tomatoes that used to be sold for N800 about three months ago, and N1,500 about two months ago are now being sold for N3,500 in the market," he said.
But then Aminu added that "the saving grace my family enjoys in order to make soup at home is the fact that I sell these things, otherwise, I wouldn't have been able to afford to buy tomatoes at a time like this."
---
Support Our Journalism
There are millions of ordinary people affected by conflict in Africa whose stories are missing in the mainstream media. HumAngle is determined to tell those challenging and under-reported stories, hoping that the people impacted by these conflicts will find the safety and security they deserve.
To ensure that we continue to provide public service coverage, we have a small favour to ask you. We want you to be part of our journalistic endeavour by contributing a token to us.
Your donation will further promote a robust, free, and independent media.
Donate Here