Disinformation
News
Factcheck: Russia Claims U.S. Is Making Bioweapons In Nigeria. True?
One of the reasons given by Russia to justify its invasion of Ukraine is that it is trying to prevent the development of biological weapons by the United States. Somehow, Nigeria has now found its name in this web of controversy.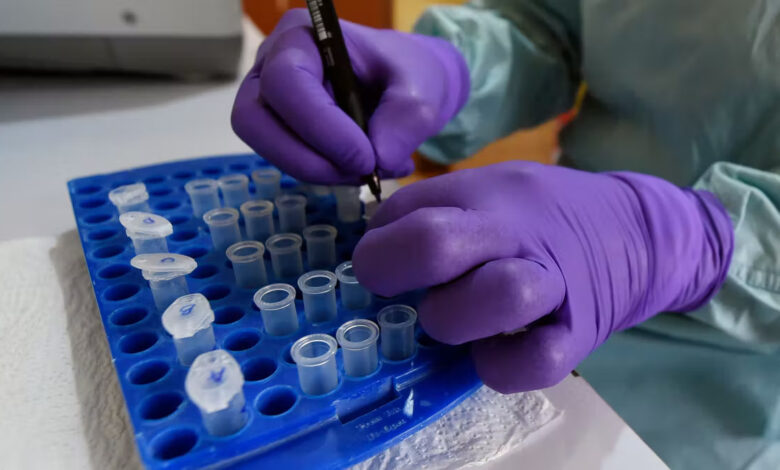 Key takeaways:
The laboratories pictured in the graphic shared by the Russian government are not secret facilities and were set up to contain outbreaks of diseases such as tuberculosis, HIV/AIDs, Ebola, and COVID-19.
Though they receive funding support from the U.S. government, there is no evidence any of the laboratories are militarised or used for anything other than promoting public health and safety.
The United States invests in biological laboratories as a way of addressing emerging infectious threats in partner countries before they spread to other parts of the world, including its territories.
There is no evidence supporting the claim that the latest monkeypox outbreak was caused by pathogens released from a laboratory.
Nigeria likely does not have the expertise and equipment required to safely research and manage highly contagious agents.
Twitter account user AZ OSINT (@AZmilitary1) on Friday, May 27, shared a collage of pictures said to prove the existence of U.S.-sponsored bio-laboratories in Nigeria not unconnected with the recent monkeypox outbreak.
"Russia Ministry of Defense published photos as evidence of existence of bio-laboratories in Nigerira [sic] (they have released more material we hope to have time to translate it for you), related to monkey smallpox spreading, currently there are 4 🇺🇸 biolabs in 🇳🇬," tweeted the anonymous account that has frequently posted pro-Russian propaganda.
In a second tweet, the Twitter user shared a link to a Telegram post. The channel, Минобороны России (Ministry of Defense of Russia) is validated by the verified Twitter handle of Russia's Defence Ministry.
While the Telegram channel has over 345,000 subscribers, AZ OSINT's tweet has been shared over 420 times and is liked by more than 390 other users of the microblogging platform. The report has also found its way to numerous news platforms and blogs. A look through the reactions to the tweet shows that many people welcome the possibility that the claims may be true.
Russia's ongoing invasion of Ukraine, which started in February, has been unpopular and condemned widely. Because of this, the country has given different reasons in an attempt to justify the war, partly to win over the support of Russian nationals. One of those reasons is that the United States is allegedly implementing "military-biological activities" through Ukrainian laboratories, in violation of international law, which could pose danger to its people.
These claims have, however, been debunked. The U.S. insists Russia is twisting the facts to suit its agenda and that its programmes are in fact aimed at reducing "the threat of biological weapons proliferation".
The Nigerian connection
It appears that the recent, odd outbreak of monkeypox in non-endemic countries presented another opportunity for the Russian government to double down on its accusations. According to the World Health Organization (WHO), the infections have been linked to the West African clade of the virus exported "from Nigeria to the United Kingdom, Israel and Singapore in 2018 and 2019".
Using the Optical Character Recognition (OCR) feature of Google Lens together with Google Translate, HumAngle understands that the graphic shared on Twitter is titled 'Human monkeypox outbreak in Nigeria'. It claims there are four "US-controlled biological laboratories in Nigeria" — two in Abuja, one in Zaria, and one in Lagos.
The Telegram post, originally written in Russian, says the country's soldiers who are invading Ukraine had discovered in its biolaboratories "materials by American instructors on training Ukrainian specialists in emergency response to smallpox outbreaks".
"The interest of the Pentagon [United States Department of Defense] in this infection is far from accidental: the return of the causative agent of smallpox will be a global catastrophe for all mankind. So, compared to COVID-19, this pathogen is just as contagious, but its lethality is 10 times higher," it claimed.
It added that violations of biosecurity requirements could lead to the pathogen's use for terrorist purposes. According to the statement, vaccination against smallpox provides protection against monkeypox too, and while the U.S. mandates smallpox vaccination for its military, medical, and diplomatic personnel, the vaccines are not available in many countries.
"According to the WHO report, the introduction of the West African strain of the causative agent of monkeypox originated from Nigeria, another state in which the United States has placed its biological infrastructure," it stated, claiming there are at least four biological laboratories controlled by the U.S. in the country.
"Against the backdrop of numerous cases of U.S. violations of biosecurity requirements and facts of careless storage of pathogenic biomaterials, we call on the leadership of the World Health Organization to investigate the activities of U.S.-funded Nigerian laboratories in Abuja, Zaria, Lagos and inform the world community about its results."
What we know about the Nigerian labs
In the graphic circulated by the Russian defence ministry, there are five pictures of three laboratories allegedly controlled by the U.S. in Nigeria.
HumAngle identified three of those pictures as showing the Modular Biosafety Level 3 (BSL-3) lab in Zaria, Kaduna State; one as the picture of a Defense Reference Laboratory (DRL) in Abuja, Nigeria's capital; and the fifth one as a 2018 Google Streetview picture of a Clinical Research Center also in Abuja.
There is no available evidence that any of the laboratories are militarised or used for anything other than promoting public health and safety.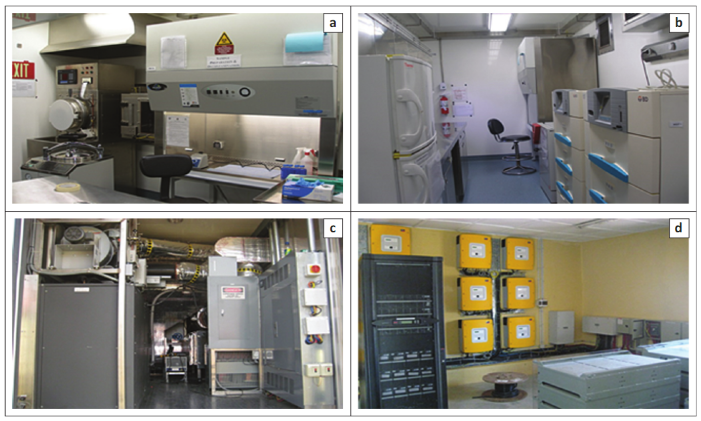 The Zaria lab was deployed in 2010 by the United States President's Emergency Plan for AIDS Relief (PEPFAR) programme, through the Institute of Human Virology at the University of Maryland "to support the national tuberculosis programme in drug-resistant tuberculosis detection and bio-surveillance for effective tuberculosis prevention and control".
Training of Nigerian biotech engineers is also conducted at the facility, which is one of two tuberculosis national reference laboratories in the country as of 2017.
According to Germfree Laboratories which designed and manufactured the modular lab, the facility's purpose is to give researchers on the ground an opportunity to provide "an immediate, local response, thus containing an emerging threat [highly infectious disease] before it spreads within the area of origin or to other areas of the world".
"The lab protects the researchers while ensuring that a new deadly strain cannot escape from the facility and into the environment," it explained during the launch in 2010.
Dr Alash'le Abimiku, who was Chief Technical Advisor, Clinical Laboratory Services at Nigeria's Institute of Human Virology (IHV), had also observed the lab's establishment gave Nigeria the capacity to control a tuberculosis outbreak and culture the bacteria.
"As far as we know and as far as international safety guidelines go, the ability to look at the infecting TB Mycobacterium and look at the pattern of drug resistance that is being developed is totally dependent on having a BSL-3 facility. In an area where drug resistance is a potential and is a problem – one cannot deal with the isolation of a resistant pattern without a BSL-3 facility. Without that, I don't think the Nigerian government would be able to rule out second line TB drugs or even be able to manage patients that are infected with multi-resistant TB."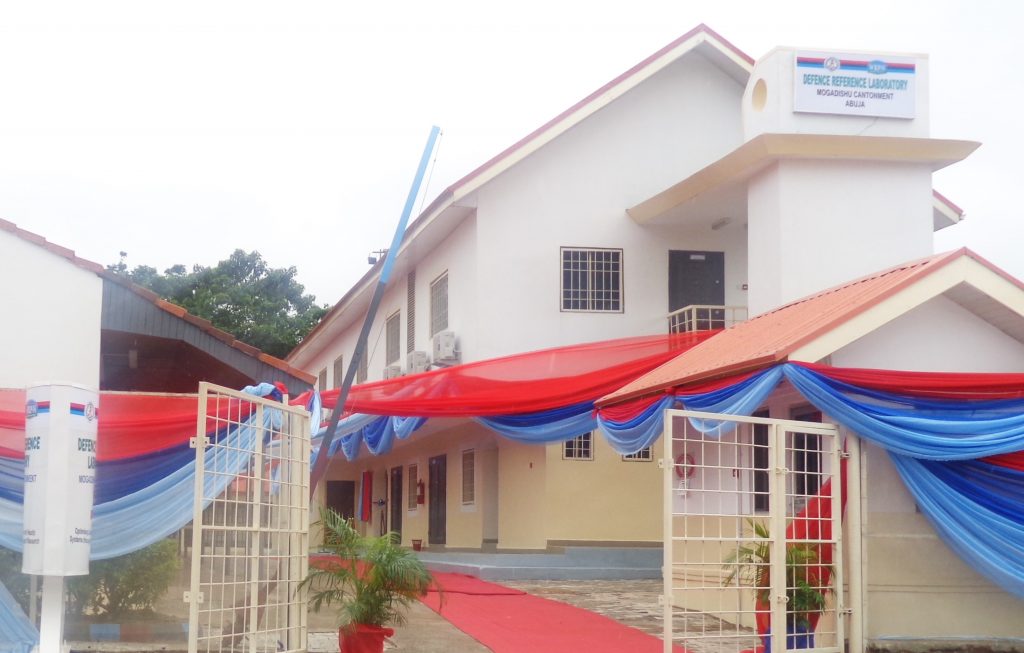 The DRL lab in Abuja was established through a partnership between the Nigerian Ministry of Defence and the United States Department of Defense to build local capacity for laboratory diagnostic research and the control of infectious diseases such as Ebola and HIV/AIDS. It is one of the about 85 COVID-19 testing sites recognised by the Nigeria Centre for Disease Control (NCDC).
"The DRL is a critical piece for healthcare, enabling world-class diagnostic and laboratory monitoring services for military personnel and the civilian population living in the surrounding communities," then U.S. Ambassador to Nigeria, Terrence McCulley, said during the launch in 2012.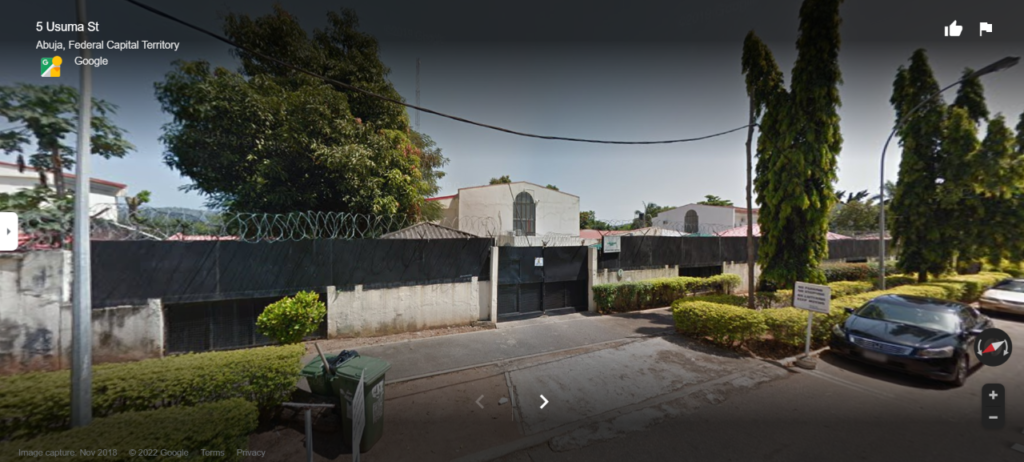 Finally, the Clinical Research Center (CRC) in Abuja was created to "support high quality clinical research aimed at generating knowledge for the prevention, control and development of countermeasures against emerging infectious diseases of public health importance". It has conducted studies on HIV and the Ebola vaccine and also has projects related to the Lassa virus and the outbreak management of monkeypox.
The centre partners with the Walter Reed Army Institute of Research (WRAIR) and its Emerging Infectious Diseases Branch (EIDB) and the U.S. Military HIV Research Program. It is also supported by HJF Medical Research International (HJFMRI) and the Nigerian Ministry of Defence. The institution has been temporarily closed, according to information on its Google listing.
The EIDB's objective, it should be pointed out, is "to prepare for and rapidly respond [to] accelerating and intensifying onslaught of emerging infectious diseases … that threaten the U.S. Military and global health". The HJFMRI is a subsidiary of the Henry M. Jackson Foundation, a non-profit also established to advance military medicine and promote scientific programmes that especially benefit members of the U.S. armed forces as well as civilians.
It should be noted that though they claim there is another U.S. controlled laboratory in Lagos, materials from the Russian authorities did not provide details or pictures of such a facility.
Also, HumAngle did not find other pieces of information in Moscow's press briefing that substantiate its claims of Nigerian laboratories helping the United States to develop bioweapons.
Misleading photos
Other pictures in the Russian defence ministry's graphic used to illustrate the monkeypox outbreak are misleading as well since they could be interpreted as having something to do with Nigeria — which is not the case.
A reverse image search on TinEye revealed that the top left picture of a child with skin rashes as a result of smallpox was taken in 1974 by Santosh Basak in the Indian village of Hakegora.
The picture in the middle is credited by Alamy, a stock photo site, to Brian W.J. Mahy, the Science Photo Library, and the U.S. Centers for Disease Control and Prevention (CDC). It was taken in 1997 and shows the "close-up of the hands of a patient with monkeypox during an outbreak that took place in the Democratic Republic of the Congo (DRC)".
Also belonging to the CDC and Science Photo Library, the third picture on the top right corner shows "lesions on the right hand and leg of a 4-year-old girl in Bondua, Grand Gedeh County, Liberia" and was captured in 1971.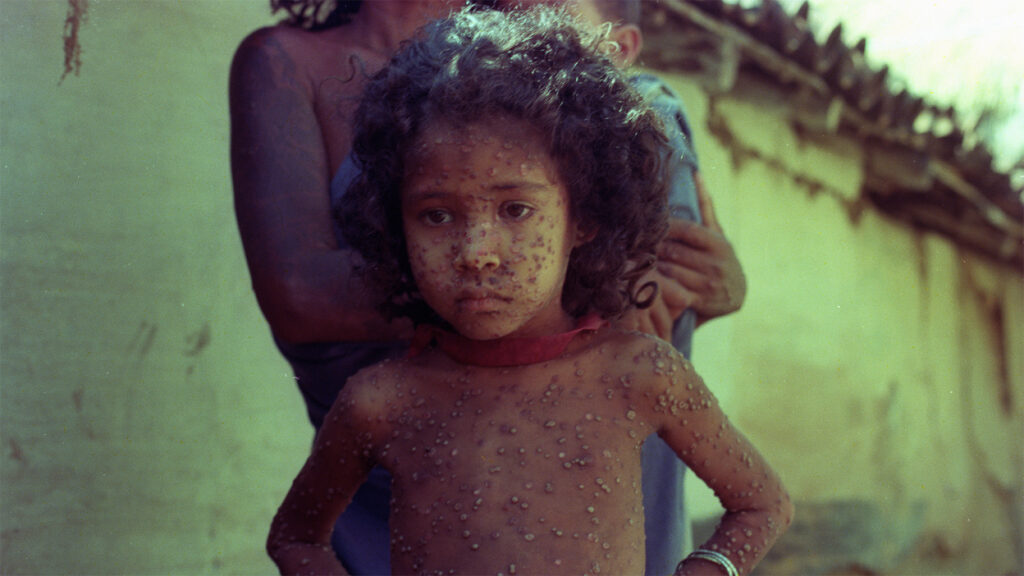 U.S. interests in foreign biolabs
The United States believes one of the ways it can effectively protect its citizens and armed forces from chemical, biological, and nuclear weapons is through partnerships with other countries and programmes that allow it to address emerging threats before they spread to its territory.
It achieves this partly through its Biological Threat Reduction Program (BTRP) spearheaded by the Department of Defense.
"Conducting these efforts in close coordination with partner nations means we have the greatest possible chance of identifying pathogenic threats at their source, before they have the opportunity to become global crises," explains the U.S. Military Health System.
This could explain why, for example, the United States Agency for International Development (USAID) has invested over $1.1 billion in partner countries since 2009 "to reduce the risk and impact of emerging infectious disease threats and outbreak".
Some of the U.S. Government's health aids are provided through PEPFAR, Global Fund, and the President's Malaria Initiative (PMI). Its global health funding has been steady since 2011. In 2021, it provided $11.4 billion in funding to other countries, and then another $9.4 billion in emergency supplemental funding for COVID-19 responses.
In the heat of the Second World War in 1943, the U.S. kicked off a biological weapons programme. But, in 1969, then President, Richard Nixon, ended it and three years later all bioweapon stockpiles were reportedly destroyed. The country is now one of 109 signatories to the 1972 Biological and Toxin Weapons Convention, which bans the production, stockpiling, and acquisition of biological weapons.
What experts think
The BBC established in a recent fact-check that there's no evidence the latest monkeypox outbreak was caused by pathogens released from a lab as suggested by the Russian government.
That the genetic sequences so far obtained from the virus can be traced to the common West African strain "tells us this is not something manufactured," noted Fatima Tokhmafsha, a geneticist.
Dr Olaleke Folaranmi, a consultant anatomic pathologist with background training in microbiology, told HumAngle the claims about research into biological weapons in Nigeria are "extreme at face value" considering the expertise and equipment needed for such advanced projects.
"While it's possible that there can be secret labs anywhere in the world, if the U.S. wants to study monkeypox, they can isolate and study in their own labs where they have the facility and technical know-how to carry out advanced research. They don't need to study them here and risk jeopardising whatever they're working on," he argued.
"I can tell you that before the COVID-19 outbreak, only a handful of labs could even process samples from highly contagious agents (Lassa, Ebola), talk less of working on them."
Another public health professional with a background in laboratory science, who does not want to be named because of the sensitive nature of his work, however, thinks the possibility of such projects cannot be ruled out.
"If it exists, it will be kept in secret or masked as a normal activity," he said. "Plus Nigeria can be a low-hanging front. The country isn't on the global map for the best expertise in such a trade. Again, Nigerians don't need to be involved."
He added though that this is not to suggest that such laboratories exist, but simply considering the possibilities.
---
Support Our Journalism
There are millions of ordinary people affected by conflict in Africa whose stories are missing in the mainstream media. HumAngle is determined to tell those challenging and under-reported stories, hoping that the people impacted by these conflicts will find the safety and security they deserve.
To ensure that we continue to provide public service coverage, we have a small favour to ask you. We want you to be part of our journalistic endeavour by contributing a token to us.
Your donation will further promote a robust, free, and independent media.
Donate Here