News
Do Nigerian Police Officers Treat Sexual Abuse Of Boys And Men Differently?
The recent response of the Nigeria Police spokesperson to a now-viral video clip of a man being sexually harassed has raised questions. It brought to the fore a different but equally disturbing response to sexual violence faced by men and boys.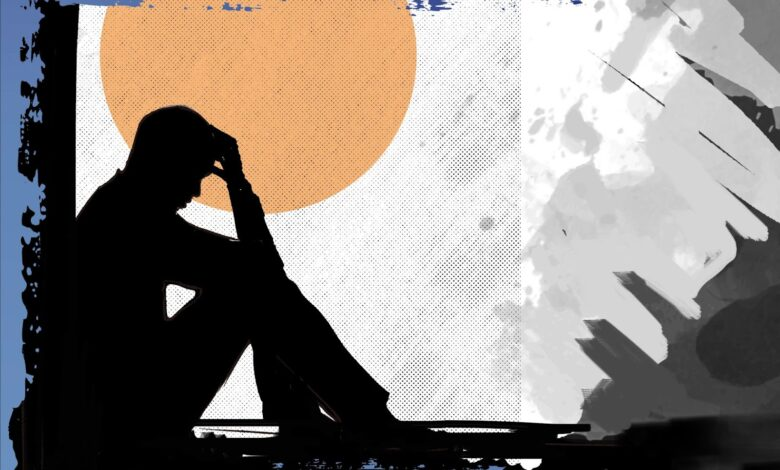 On Saturday, Aug. 19, Olumuyiwa Adejobi, spokesperson of the Nigeria Police Force, made a post on his social media account that fed into the harmful rhetoric of men being immune to sexual (or any kind of) abuse.
In response to a post calling his attention to a video clip of a woman sexually harassing a young male cobbler, the police spokesperson said nothing about finding or prosecuting the abuser whose face was clearly shown in the video, nor did he condemn the act. Instead, he said the man in the video enjoyed the harassment.
"I think guys enjoy it when ladies touch them or play with them. I am sure this guy will never report," his post on X read in part.
Adejobi's post was particularly triggering for 30-year-old writer, Kingsley, not just because he is a man but because he has been a victim of rape.
When it happened, Kingsley kept the traumatic event to himself like most victims of sexual abuse are wont to. When he finally found the courage to talk about it, he shared his experience in a Facebook post but was met with comments such as the one made by the Nigeria Police spokesperson.
"A few men came to the comment section to share their own experiences; there were also some men in the comments saying that we enjoyed it or that maybe we didn't find our assaulters attractive [hence the complaint]," he remembers.
"Some went as far as praying it was them."
Interestingly, the dismissive comments were made by fellow men, which suggests that the way the gender has been conditioned to view violence is as self-destructive as it is harmful when they inflict it on other genders.
Kingsley tells HumAngle that his experience makes him especially upset at Olumuyiwa Adejobi's statement.
"The spokesperson putting this out there makes me realise that they either don't rate the citizens they are supposed to protect or that they don't know their jobs. Either way, it is awful," he says.
But Tunde, another victim of sexual violence on the other hand tells HumAngle the comment made him feel indifferent.
"Well, in the past I would have felt bad, but it has gotten to a point where I don't think I'm emotional towards this type of thing anymore."
Tundes's exhaustion comes from a place of hurt as he too has been a victim of sexual abuse.
He says he was only a child when he was sexually abused; he was around seven years old when his aunt and her friends started to take advantage of him.
It started gradually and soon, it almost became a daily routine where his aunt who was supposed to babysit him abused him sexually while her two friends (equally female) would do the same.
"They take turns," Tunde remembers.
"It was hell, I could not tell anybody."
As he grew older and became aware of what was done to him, he became a sorely troubled child who could not unburden his trauma with anyone, including his parents. Even now, well into his adult years, he is unable to share this with them or other people.
This problem he faces with unburdening himself, Tunde says, is common amongst men in Nigeria.
A study carried out in Oyo State, Southwest Nigeria proves Tunde's notion right. The 2016 study which sought to examine the prevalence of sexual violence against men in tertiary institutions in Ibadan, spoke to 600 men across two tertiary institutions in Ibadan.
According to the study, only 18.0 per cent of the victims ever sought help after the abuse.
"Most of the victims did not report the abuse but preferred to be silent. This was consistent with results from other studies that have reported the reluctance of young male victims to seek redress because of the perceived failure to conform to the macho-stereotype, the fear of not being believed, the denial of victim status, and the lack of support from the society, family members, and friends."
Tunde's progression into a troubled child is also consistent with the immediate psychological reactions of children to Child Sexual Abuse (CSA); children have been known to develop emotional and behavioural problems following abuse.
Another study points out that child sexual abuse is so threatening and disruptive that it could "interfere with the child's sense of security and belief in a safe, just world," another problem that Tunde went on to struggle with for a long time until he, without external help, dealt with the issue.
Studies suggest members of the male gender tend to "take on the responsibility of repairing the damage" done to them because they trust no one to be understanding enough to do so.
Solomon Idowu, the co-founder of Boys Without Borders, a non-profit organisation that advocates the welfare and development of boys, tells HumAngle that many of the men who have reached out to his organisation also struggle with opening up or seeking help.
"This reluctance to share intensifies when the abuse transpired at a young age, leaving scars that may surface later in life," he said.
The duty of society
When asked if there is a safe space for male victims of sexual abuse to open up about their experiences, both Kingsley and Tunde say it is non-existent.
Many studies around the issue suggest the same thing and so does Solomon Idowu. The activist tells HumAngle that Nigerian society owes it to both young and old males to reeducate and reevaluate how the topic of male abuse is approached.
"Society's prevailing narrative often downplays male vulnerability by perpetuating the belief that men inherently derive pleasure from all sexual encounters," he said, emphasising that this view often leads to the question of "Did you not enjoy it?" which in turn dissuades many victims from coming forward with reports of abuse.
Idowu points out that there is a need for orientation around male abuse too as some men who fall victim to it are not immediately aware of what has been done to them until a later time, which they consider as being too late.
"The absence of comprehensive education about sexual abuse, consent, and boundaries for boys and men leaves many unaware of their rights, and how those rights may have been violated; such people may be victims and not realise it until it's too late," he said.
"You cannot report wrongdoing if you are not even aware that it is wrong."
A story shared by Tunde validates Idowu's statement on the need for orientation and reeducation.
"One of my friends in University was abused by his mum's younger sister but he did not see it as a violation of his rights until we were talking about things like this (sex) and he mentioned it with pride," Tunde said.
"Women may see it as something that tarnishes their image or reputation and some men tend to see it as a thing of pride; some boys and men have only recently started recognising abuse against them as a problem due to some of the education and awareness recently being raised on the topic," he continued.
While he agrees that societal norms about male abuse ought to be broken and reshaped, Tunde emphasises the importance of the reshaping to begin from the family unit as the internalised dismissal of male vulnerability is so ingrained that it affects how some parents make decisions concerning their young sons.
"Sometimes, families feel safe with leaving their male children with female domestic help but if the said helps are males, they won't feel safe leaving their female children alone with them," he said, pointing out that he always feels uncomfortable seeing little boys left in the care of older females as he too experienced sexual abuse in that setting.
Kingsley tells HumAngle that he is only able to speak openly about the abuse he went through due to an early exposure (at age 15) to a boychild initiative that taught him all he needed to know about the topic.
"When I got my certificate in sex education, my family was furious that I had gone 'to learn about nonsense,' but these are the kinds of information men lack and should be provided," Kingsley said.
Authorities can do much better
Solomon Idowu tells HumAngle that while he acknowledges that women and girls are more vulnerable to sexual (and other forms of) abuse and should be specially aided, he thinks also that in a bid to keep them safe, authorities and policymakers have neglected men and boys.
Up until the enactment of the Violence Against Persons Prohibition (VAPP) Act 2015, there was no law in Nigeria recognising that men can be victims of rape. The VAPP act, by providing that a person may be considered a rapist when "he or she intentionally penetrates the vagina, anus, or mouth of another person with any other parts of his or her body or anything else," has widened the possible gender of abusers and people capable of being abused. The act has been commended as revolutionary and inclusive.
Idowu thinks more can be done by policymakers "to ensure equal protection and punishment for all genders."
To make men more open to the idea of reporting abuse, he says authorities [such as the Police] require systematic change and also ought to be proactive in rectifying biases such as the one held and expressed by the spokesperson of the Nigeria Police.
The Nigeria Police has for a long time been called out by activists and victims alike for their lack of sensitivity towards sexual abuse and like Idowu, other activists have also called for a reform of the institution (and all other institutions) to orientate and educate their operatives to better handle cases of sexual abuse.
While a number of Non-Governmental Organisations (NGOs) have held trainings aimed at changing the story, it has unfortunately remained the same; this situation has evidently influenced the decision of men to suffer in silence. Tunde tells HumAngle that he has made a post discouraging men from going to the Police with abuse because he knows their ordeal will be trivialised.
Activists are not the only ones who have criticised the Police for its unprofessional treatment of sexual violence cases; while some men have called out the Police for trivialising sexual abuse against them, women have in the same vein complained that the Police sometimes extort, shame, or pressure them to drop cases against their abusers. These struggles of both genders, though unique in their own right, reinforce the need for an overhaul of the Police force when it comes to response to SGBV cases.
Though theirs are not as pronounced as that of the Nigeria Police, Kingsley suggests that other institutions such as the hospitals too, need to be rehauled and educated on how to be professional and sensitive towards issues like this.
"I don't know of any safe spaces; if there were, I wouldn't go because I have been shamed in the hospital for coming to treat an STI (Sexually Transmitted Infection)," Kingsley says.
"I don't think I can handle being shamed and embarrassed at a place where I am supposed to heal."
---
Support Our Journalism
There are millions of ordinary people affected by conflict in Africa whose stories are missing in the mainstream media. HumAngle is determined to tell those challenging and under-reported stories, hoping that the people impacted by these conflicts will find the safety and security they deserve.
To ensure that we continue to provide public service coverage, we have a small favour to ask you. We want you to be part of our journalistic endeavour by contributing a token to us.
Your donation will further promote a robust, free, and independent media.
Donate Here