Displacement & Migration
Features
Danbango: Missing Home, Dreading Terror In A Northwestern Nigeria Community
Muhammad Sa'idu, his wife and six children were forced to flee their once-peaceful village in Goronyo local government area, northwestern Nigeria. This was after a kidnapping spree they had never witnessed. What hope is there for them now at an IDP camp where hunger rules their day?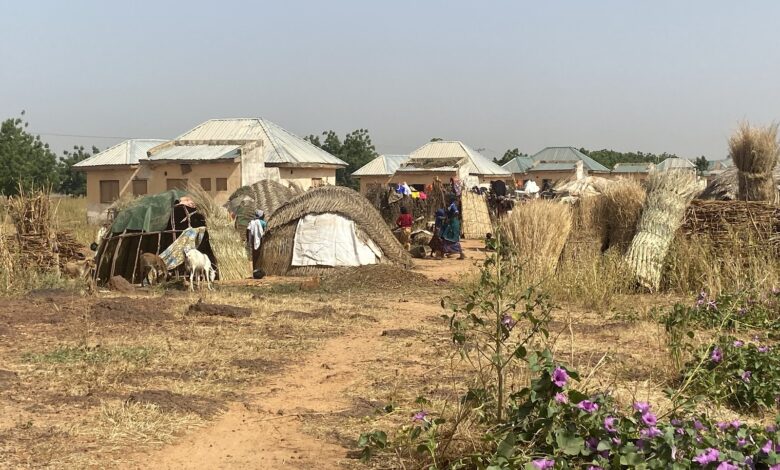 The worshippers at a mosque in Danbango had just observed their Ishai prayer, preparing to retire for the day, when they heard the first gunshot. And then a staccato until it drowned the Imam's last supplications.
Fear gripped the community. It was the first time the terror they had only heard about was reaching their Danbango, a village in Goronyo Local Government Area (LGA) of Sokoto State, North West Nigeria. It was July 2022 and this incident would shape Muhammad Sa'idu's life like nothing else had.
"They asked us to bring out all our phones before searching house by house, room by room and took whatever they saw, including animals," the 62-year-old recalled. "They did not kill anyone in our village, but took our people away."
The siege, carried out by terrorists armed to the teeth, lasted for several hours unhindered. In the end, the gang left with locals as captives and fear in their wake. And this fear would lead to a mass exodus that night until, by the morning, those left behind were like lone trees in a desert. Sa'idu, with a wife and six children, hitchhiked the last truck groaning out of the village.
They have never looked back since.
For more than a decade, Nigeria's North West has been a hotbed of armed violence. An estimated 12,000 people have died and hundreds of thousands displaced across the Zamfara, Sokoto, Kebbi, Katsina, and Kaduna since the conflict escalated twelve years ago.
Danbango was Sa'idu's home for many years. He had a livelihood and a community that was the shelter against many storms before mass killings and a booming kidnap-for-ransom enterprise took a firm root in the region. Between July 2021 and June 2022, no fewer than 2,186 people were abducted in the region out of 3,420 kidnapped across the country. Within this period, about N653.7 million was paid as ransom, according to Lagos-based SBM Intelligence, a security and political risk research firm.
The terrorists, numbering tens of thousands, also control villages, acting as de facto authority and imposing levies and taxes. "We were living peacefully and in good condition. We used to go to our farmlands without any fear and took care of our cattle. In fact, we feed ourselves, we do everything for ourselves and even help our brothers. Everything was going smoothly," Sa'idu reminisced, the imitation of a smile tugging at his face. He had little reason to smile these days.
"Life has been so unfair to us"
For many in the region, fleeing their homes for safety has not in any way translated into improved livelihood.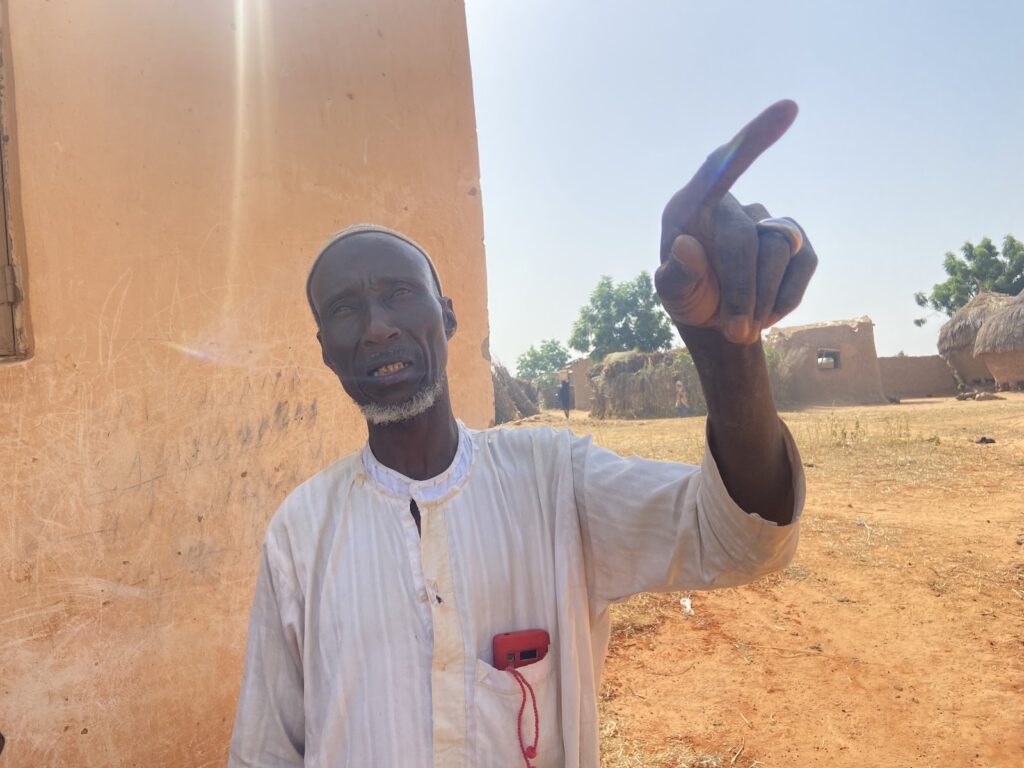 Several kilometres later, Saidu and his family arrived at a camp, joining hundreds of Internally Displaced Persons (IDP) in Goronyo town. This was when he finally heaved a sigh of relief. They were allocated a building alongside two other families at the popular '400 Houses' located on the outskirts of the town. The buildings house victims of the raging conflict.
Unfortunately, it wasn't long before the reality of their current situation set in. The conflict has caused an unprecedented surge in humanitarian needs across the region. It's estimated that over 450,000 people have been displaced across Sokoto, Zamfara, and Katsina States. Sadly, only 10 per cent of those have received any form of assistance. According to a survey, food, cash, and shelter were the common needs of those affected – a situation the medical humanitarian organisation, Médecins Sans Frontières (MSF), described as "catastrophic" and has turned an alarming malnutrition situation into a full-blown crisis.
"In recent months, due to the constant displacement, there has been an enormous increase in malnutrition. Despite cases of malnutrition increasing globally, the Northwest is witnessing the tip of the iceberg," Froukje Pelsma, MSF head of mission in Nigeria, said last year.
It's very likely that the situation still remains the same. It is most likely worse. The absence of official displacement camps in the region and less attention given to the conflict has exacerbated the problem. The UN's current humanitarian response in the country only focuses on the equally dire situation in the northeast, "we were farmers and cattle rearers, we had food, but now everything has changed; we don't have shelter, no food. Life has been so horrible for us since we moved here," Sai'du said.
Near the camp, two young girls were pounding millet stalks. Sa'idu stared at them and sighed. Gero, the local word for millet, is the only staple food in the camp. On a good day, they received food aid from local non-governmental organisations. But that has not happened for months now. That morning, Sai'du had shared a bowl of Koko with two other people. His family always makes do with whatever they get.
"Most times I tell my wife and children to exercise patience, but honestly, I don't know when the next meal will come," he explained.
And that's how undernourishment begins; when there are not enough calories to keep up with the body's energy needs, an NPR report said. Over a prolonged period, it can result in specific illnesses like anaemia, then substantial weight loss and eventually death.
But Sa'idu is not just folding his arms until hunger kills his family. He works as a farmhand, helping people in the host community to clear their farmlands. But this barely makes a difference. The jobs are not frequent and neither is the pay.
On days he has nowhere to go, Sa'idu crawls into the Mosque in the camp, hopeful that someone would bring their meal so they could share. "I feel so sad about this problem. We left our houses, our farmlands, our business. We don't have anything here." He longs for home as much as he dreads it.
Danbango is still under terrorist control and Sa'idu would not trade his freedom for it even though he would have wanted to return. "But how can we go back there while those bandits are still in control of the village? If possible, what else do we want to be doing here? Look at the tent we are living in, in very poor condition; nobody should ever live the way we do."
---
Support Our Journalism
There are millions of ordinary people affected by conflict in Africa whose stories are missing in the mainstream media. HumAngle is determined to tell those challenging and under-reported stories, hoping that the people impacted by these conflicts will find the safety and security they deserve.
To ensure that we continue to provide public service coverage, we have a small favour to ask you. We want you to be part of our journalistic endeavour by contributing a token to us.
Your donation will further promote a robust, free, and independent media.
Donate Here