Armed Violence
Featured
Features
News
Coping With Multiple Identities As An Intersex Person In Wartime Borno
As an intersex person who was a captive of the terror group, Abubakar Sadiq Adam was treated kindly. As one living in Nigeria, he is treated with ridicule.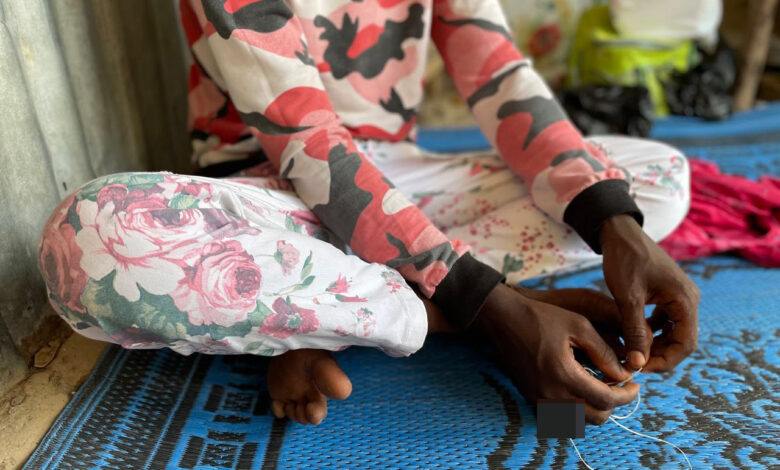 The directive was that the Nigerian army was never to take them alive.
And so every day when Sadiq and the other women captives finished learning that day's weapons handling lessons, as the rest of the explosives were taken away for use by their captors, who were members of the Boko Haram terror group, a few were left behind for them.
"There was one [bomb] that had a lock that you could just turn, and it would explode," he tells me one cold afternoon in Maiduguri, northeastern Nigeria. It has just finished raining, and the air is light with telltales of the fact. Outside the house is a large pool of water.
"There was another that had cables; all you had to do was put the cables together to detonate it."
They were to detonate it if the Nigerian army stormed the settlement while the men were away. It was scary to be involved in something like that, he says, and even now, I see the fear in his young eyes.
"I was always so afraid because I felt it would detonate in our face while we were making it if we took any wrong move," he recalls. "At the time, I was still a girl, so I was required to learn how to maintain the weapons and bombs with other women."
So while the men had the task of going out to wage wars and fight, the women were trained in maintaining weapons and processing explosives that they could use in their battles.
The suicidal directive is popular amongst terror groups. They have been known to use suicide bombers to kill large gatherings of people.
And so, by the time Abubakar Sadiq Adam turned 18, he had been married three times to three men, all members of Boko Haram. He had learned how to service and fire a gun, and he had learned construction of homemade bombs from scratch.
"They used to tie kettles to a tree in the distance and train us to shoot at them," he says. "But I've never killed a human being. I was never asked to fire at a human being."
In another lifetime before her time at Sambisa forest as a teenage captive, Sadiq is a girl named Ummi, living and schooling in Cameroon, where she was born. She is a student at a school in Amchide, a border town between Nigeria and Cameroon. She lives with her Cameroonian father because her Nigerian mother has left them.
One morning at school, trucks full of scary-looking men wearing Cameroonian army uniforms storm the school and abduct about 150 of them. At first, Ummi does not know that it is an abduction happening.
"They were dressed exactly like Cameroonian soldiers. Then they shoved us into a truck and drove away."
It isn't until they take them away into the forest, driving furiously and sometimes shooting guns into the air, that she realises. She begins to wail alongside the over 100 of them. A year and a half later, a similar abduction will happen at a girls' secondary school in Nigeria's northeastern Chibok town, but of course, Ummi does not know this at the time.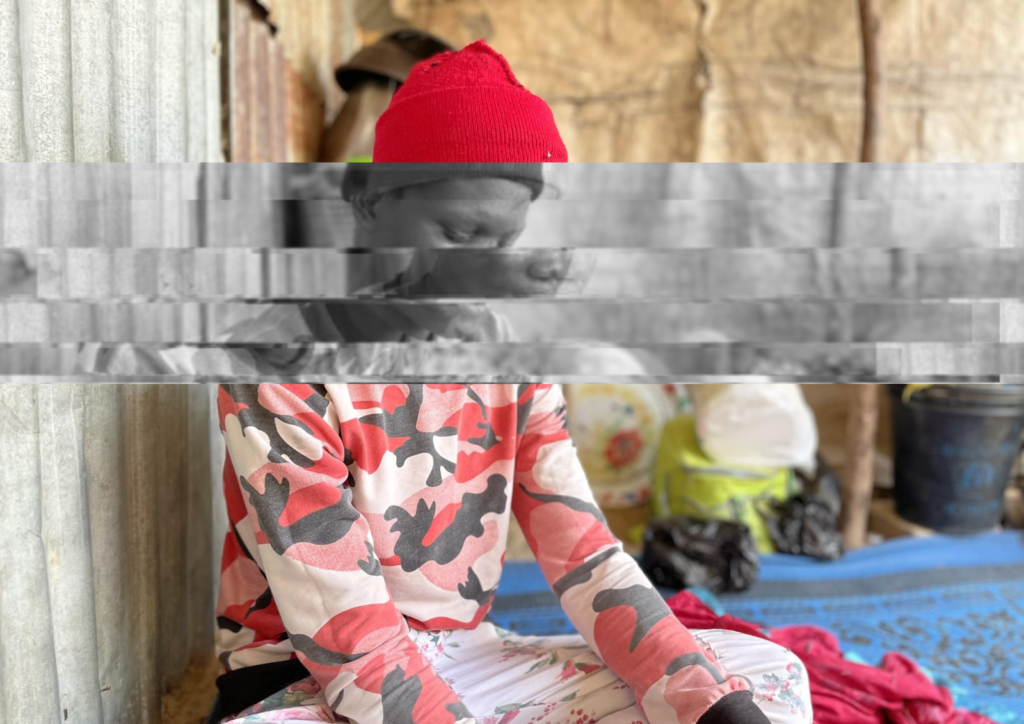 In Sambisa forest, their captors tell them to undress and give them new clothes and full-length hijabs to wear while their uniforms are put to the torch.
Then, their names are taken and recorded. The process resembles the same procedure followed when ISWAP terrorists abducted schoolgirls from Dapchi.
As soon as she becomes a teenager, she is told she will be married off to one of the top commanders in the terror group. She starts to panic. Eventually, she confesses to him.
"I told him the truth."
The truth was that despite being assigned the female gender at birth and having grown up as one, she possesses both male and female sex organs.
She expected anger or discrimination from this terrorist who was determined to marry her. Instead, she got understanding and compassion.
Her expectations were not farfetched. Non-gender conforming people worldwide are treated with disdain and sometimes violence. In 2013, an inter-sex person reportedly narrowly escaped being lynched in Sapele, south-south Nigeria, after a mob stripped him naked and found him to possess both sex organs.
Last November, an inter-sex person was attacked, assaulted, and humiliated in Yaoundé, Cameroon, for hours. The entire thing was filmed and shared on the internet. Again, earlier this year, a video surfaced on social media of a mob attacking an intersex person in Lagos, Nigeria.
There is a history of violence trailing Sadiq and his kind, and he had expected a continuation of that history, especially in a place as characterised by violence as a Boko Haram camp.
"He told me that he did not mind. He would not have sex with me either. He said that perhaps his compassion towards me might be the thing that earns him a place in paradise when he dies."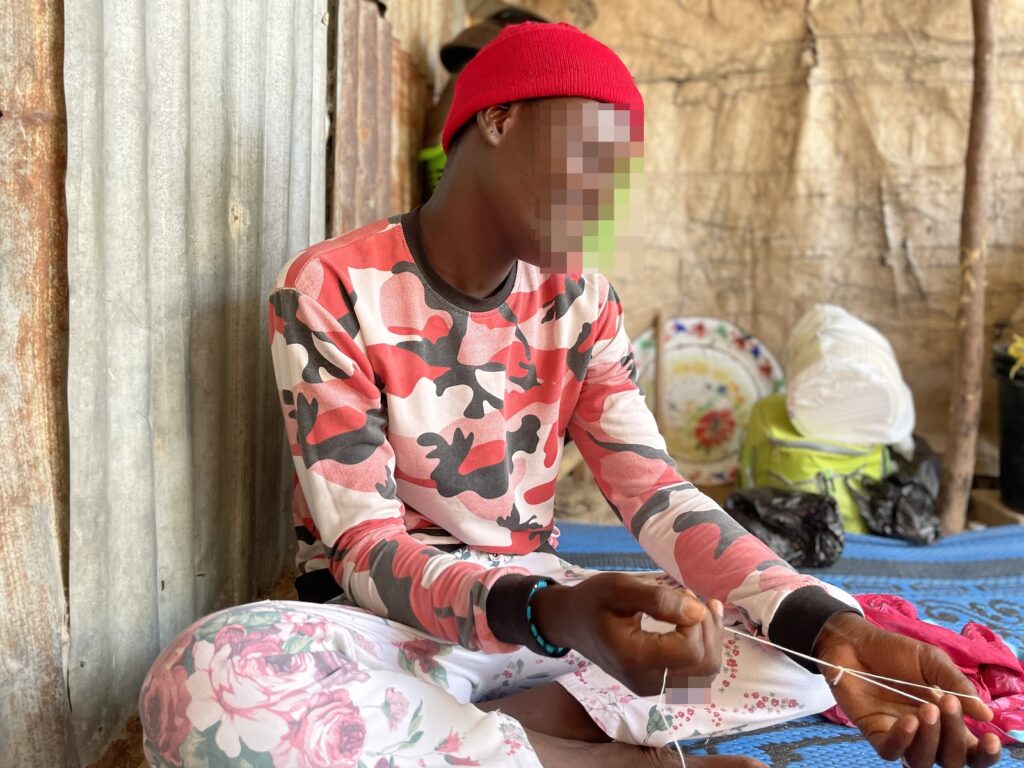 It also helped that the man was a Munzir – a position equal to that of a lieutenant colonel in Boko Haram ranking – who had up to four wives and one enslaved person. The slave had been one of the Chibok girls who had refused to get married to the insurgents.
"Even though he had four wives, he slept with the slave. She was from Gwoza," Sadiq says. "If you refuse to be married to them, they will turn you into a slave. I would choose marriage a hundred times before I agree to become a slave. It's terrible being a slave."
Life went well for Ummi as a wife of an insurgent until one day when her husband was killed in battle.
She spent some time mourning, as was required. She was devastated by his death, which meant that her only form of security was gone. She also knew that she would be married off immediately after she completed her mourning period, and she did not know how her next captor-husband would treat the news of her sexuality.
Eventually, he, too, was accepting of her status, but not after a confusing period where he seemed flustered and unsure how to proceed.
Even there in captivity, Ummi had foster parents; people who had been abducted as well but had chosen to take her in and call her daughter. Her parents' consent, particularly her father's, was sought every time she was married off. When I met with his foster father, who also had since escaped captivity, he explained that the second man had indeed sought his consent but had come back shortly after the wedding to complain about her sexuality.
"When a Boko Haram terrorist asks for your consent on something, who are you to say no? You just say yes and move on. They married my biological daughter too. Up till now, she is still with them," he said.
"Afterwards, the man came back to tell us that it was not a woman we had given him to marry, but a person who had both male and female organs, even though the male organ seemed useless. But it didn't seem like a problem."
It turned out to be the only time he raised it until the time of his death when an airstrike hit them.
Shortly after Ummi's third marriage, the Nigerian army raided the camp, and there was an ensuing panic and confusion as people fled. Ummi decided that she would return to Nigeria too, so she stole some money from her captor-husband and fled.
She ran into Nigerian soldiers, who took her and other people who had escaped, to Dikwa, from where they were transferred to the military detention facility, Giwa barracks. There, they spent three months before being released and admitted into a displaced persons camp. She had nowhere else to go.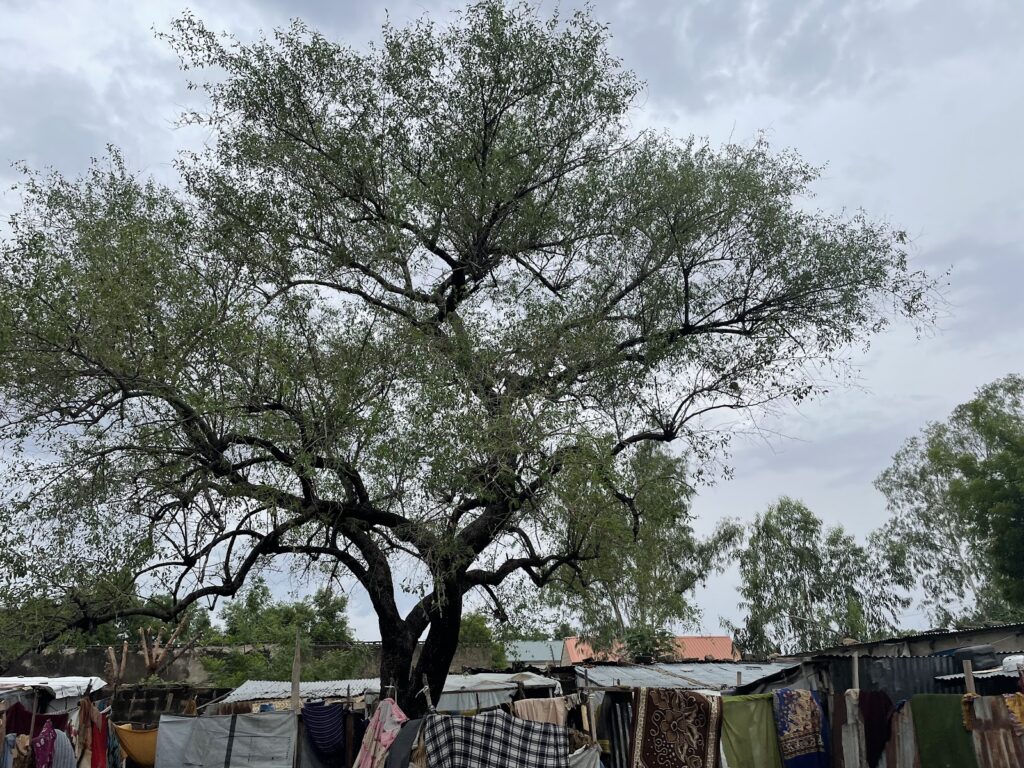 Afterwards, still a teenager, she got enrolled on a vocational training programme at Ramat Polytechnic, Maiduguri, meant for vulnerable children orphaned by the insurgency.
It was a programme under the North East Children's Trust (NECT), tagged the Learning Centre and established by the Nigerian Vice President, Yemi Osinbajo. The programme was set up to cater to the children's educational and vocational needs. Theoretically, it was to house the children for the duration of the study, which was six months, and have lessons every day that would equip them with skills in mechanical engineering, cosmetology, and other vocational areas. However, Sadiq says that, while he was there, they went days without receiving any lectures.
"The bus would take us from the hostel every morning and take us to the lecture halls, but sometimes we would just sit in the hall for the whole day with no one coming to teach us anything."
They were also supposed to be given starter packs and a certificate after the programme, but though they were given certificates, they received no starter packs, and so the little skills they had learned were not put to use.
But the learning centre was to be the transitional phase for Ummi, because it was there that she met a woman called Dupe, who helped her to get acquainted with the school.
They developed a relationship that was so strong and endearing that Ummi told her about her sexuality. Dupe treated the information with sensitivity and respect. She also arranged to have her flown to Lagos to see a medical doctor.
She underwent a series of tests at the hospital, after which she was told she had more male characteristics than female. That 85 per cent of her was male, and she was to exist as a man. Everything was explained to her carefully. She said she understood. With her permission, they cut her entire hair, which used to be so long that it fell down her shoulders and hung somewhere in the middle of her back. Then, her earrings were removed, and she was given a new set of male clothes. Then, they named him Abubakar Sadiq Adam.
He left Maiduguri a girl named Ummi, but returned a boy named Abubakar Sadiq.
"I cried so much," Sadiq tells me now. "I was so ashamed. I didn't leave the house for a very long time. I couldn't even eat properly. And when I went back into society as a man, people were so shocked. They could not understand it. They looked at me like some sort of … Satan.
"I don't know anyone who has my condition. People say they exist, but I have never seen one before with my eyes."
Though he was promised a medical procedure that would enhance his male characteristics and eliminate the female ones, it has not happened yet, and it remains the one thing he wants right now.
"After Dupe left the school, I became sad. Life became so tasteless for me, and even the school lost its appeal to me. I also lost the chance for the surgery."
Sadiq says he has no friends now because often, when they learn of his sexuality and history, they ridicule him for it and spread the gossip, which could also expose him to harm. But he does have one friend whose name is Aisha. He had known her from when they were both in captivity. They were best friends from Sambisa forest and were lucky enough to share a cell even at the military detention facility after they escaped together. And even now that they stay in the same displaced persons camp, with Aisha now married with kids of her own, they remain best friends.
"Aisha? Aisha? The only thing I can say is that may Allah bless her. She has loved me like her very own younger sibling. When I became a man, she cried just as much as I did because she knew the ridicule I would face, and we would not always be able to stay together again."
---
Support Our Journalism
There are millions of ordinary people affected by conflict in Africa whose stories are missing in the mainstream media. HumAngle is determined to tell those challenging and under-reported stories, hoping that the people impacted by these conflicts will find the safety and security they deserve.
To ensure that we continue to provide public service coverage, we have a small favour to ask you. We want you to be part of our journalistic endeavour by contributing a token to us.
Your donation will further promote a robust, free, and independent media.
Donate Here