Armed Violence
Features
News
#DapchiAbduction: Before Her Abduction, Fatima Hoped To Become A Nurse
Fatima Mohammed was one of the Dapchi schoolgirls abducted by ISWAP from their dormitory in 2018. She shares her memory of the event with HumAngle, through deaths, shared captivity with Leah Sharibu, and journeying near the Lake Chad.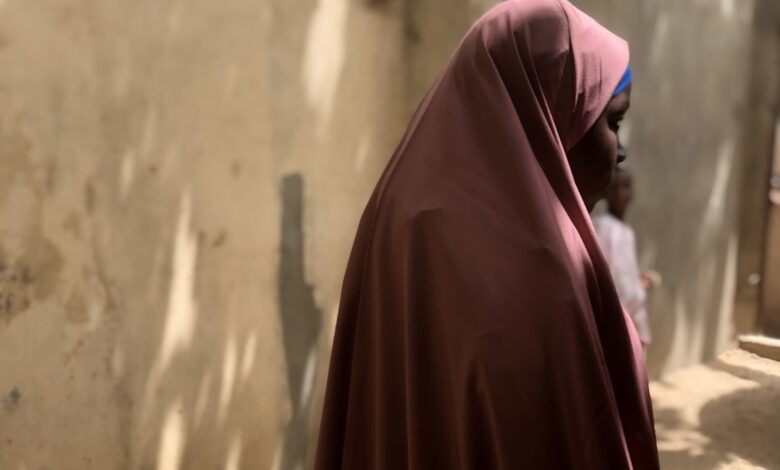 Dapchi, Yobe State, northeastern Nigeria. 5:30 p.m. – 6 p.m. Feb. 19, 2018.
When she first hears the gunshots, she chalks it down to harmless blasts from the nearby transformer.
On the other side of the school, another student, sitting across from her younger sister, assumes the sound to be from the electricity cables. The cables have been in the habit of sparking unexpectedly in the past few days.
But suddenly, there is the sound of many feet hitting the ground rapidly, the frightened wailing of children, and the gunshots again. It has all the makings of a stampede and danger. And so the girl grabs her friend's hand and runs out of the dormitory. The girl from the opposite end of school grabs her sister's hand and runs, too. She does not know it yet, but her sister will not survive what is to come.
The friends head towards the gate at the other end of the school, hoping to escape, but a truck drives furiously behind them. On it, there are militants of the Islamic State West African Province (ISWAP), a splinter of Boko Haram, masked. By this time, even though the men are dressed in Nigerian military wear, Fatima knows with certainty that a repeat of the Chibok abduction is about to take place. The occupants of the truck are shooting at them as they drive behind them. On reaching the gate, Fatima and her friend find it locked, and they know they have reached a dead end. They stop running.
Years later, they will sit together, recollecting the events of this day, and marvel at the stubbornness of the human instinct towards survival; even though they knew they could not outrun a truck full of terrorists shooting into the air, they kept running. They will be 19 years old, and they will be out of school.
"It was around 6 p.m.," Fatima Mohammed tells HumAngle when that day comes.
The abduction through the eyes of Fatima's memory
Jumbam, Yobe State, northeastern Nigeria. 1:30 p.m. March 8, 2022.
"We had been waiting for the call to prayer to sound so we could break our fast. You know it was a Monday, so we were fasting." The girls had been fasting on Mondays and Thursdays, an optional Muslim ritual they took seriously because they were preparing for their exams.
The car had parked in front of them, and the men, masked and wielding guns, came down. They made a phone call.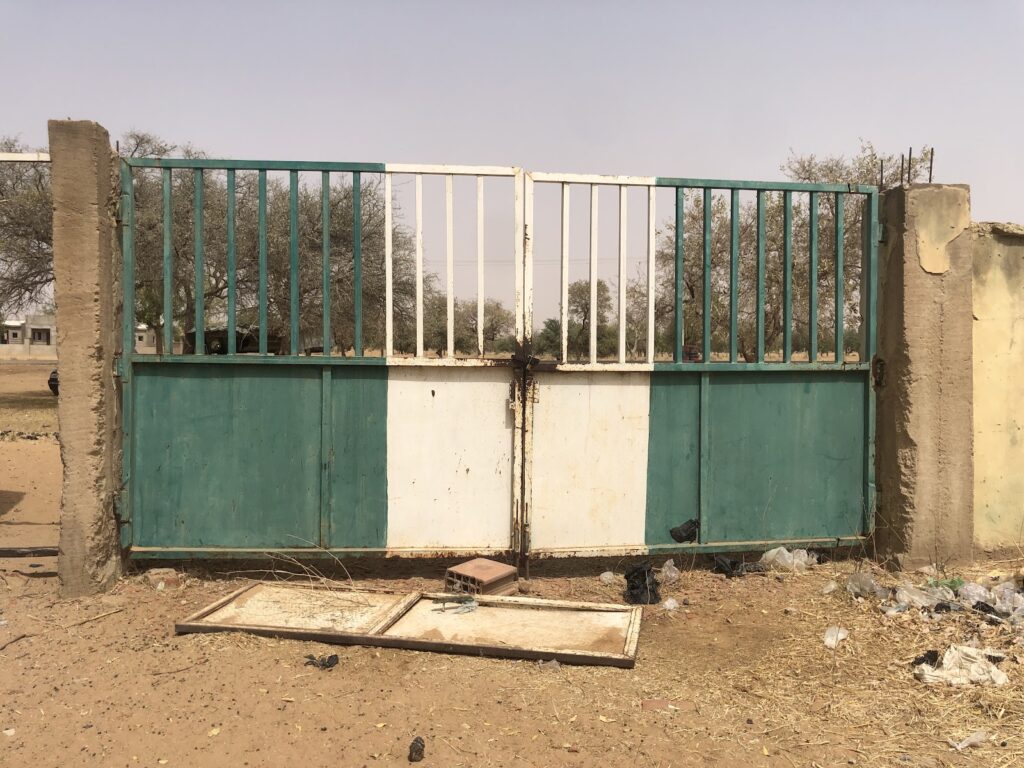 "They made a phone call and asked the person to tell the others to bring the rest of the trucks, that they had been victorious," Fatima recalls. This gives credence to the belief that though the attack had been successful, it had not been extensively planned with the group's leadership, nor skillfully executed. It might have been an opportunity sighted merely days before, and the rest of the planning might have been rushed through. Still, it had been successfully executed due to the military having withdrawn their troops from the vicinity in the face of an imminent attack. HumAngle followed up the military withdrawal.
When the trucks arrived, the girls, now assembled in the compound by the gates, were violently hurled inside, atop each other.
"None of us went into those trucks on our own. We were all forced into it."
Even though there had been several trucks, each carrying several militants, all 115 of the girls abducted were crammed into one truck. Then, their journey into the wilderness began.
Journeying through roads unknown
"The heat was murderous," Fatima says. "And we were fasting. We were suffocating; some of us were dying."
It was true that up to five girls died during the trip out of Yobe; HumAngle spoke to some of their families. When the deaths were noticed, the journey paused momentarily to enable the men to separate the corpses and put them into a separate truck.
They then split the rest of their captives into several other trucks. Afterwards, sachet water was given to them alongside dates to break their fast. Many of them were afraid to eat the dates due to fear of being poisoned.
"At the time, there was a widespread rumour in our village that anyone who ate dates from Boko Haram would become one of them automatically. So we were really scared of eating it. I didn't eat it either. Many of us did not eat it."
This means that they had to continue the journey without food.
When the entourage of trucks passed Gumsa, the militants parked and began to remove the corpses. Then, they asked the rest of the girls to approach and identify them and provide their names.
"They called on us to come and look at the corpses and identify them. We did. Two of the girls were from my village. We gave them their names, and they wrote it down and then took pictures of them before they buried them."
They dug a hole beside the road and threw the bodies inside it, then buried them, Fatima remembers. The lack of empathy and emotion used to carry out the burial, with no regard to Islamic rites even though they would later repeatedly tell them that they were Muslims, convinced Fatima that there was no escaping the ordeal alive.
"We all thought we were going to die."
After the girls were buried, they continued their journey. They journeyed for three days on both land and water, sometimes on foot while on land, and using ferries and canoes to cross large bodies of water. Fatima calculated that they crossed seven rivers. Nigerians have often wondered how it was possible to move such a large gathering of children through several states for days without being tracked. The sentiment may be rooted in a lack of understanding of the terror group's geographical reach and remote territories, especially in ungoverned spaces abundant in Nigeria's northern region.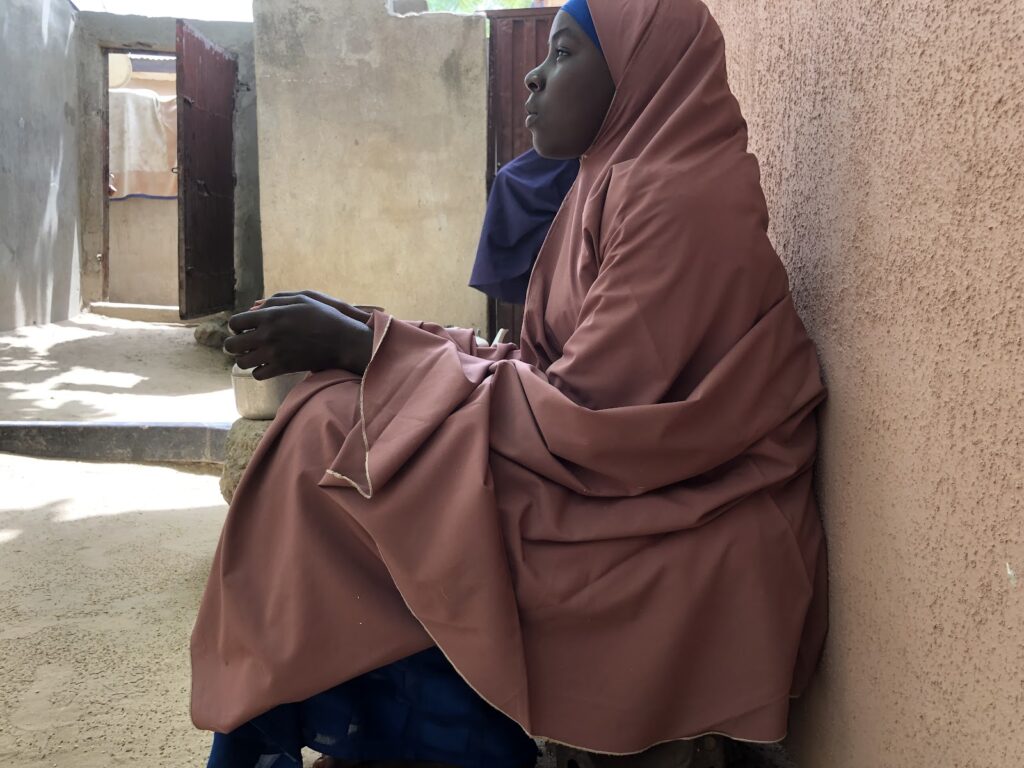 The men told the girls that they were being taken to Bama in Borno State, but information and descriptions provided by the girls – such as the fact that they crossed seven rivers, passed Gumsa town and journeyed for up to three days – suggest that they were taken near the Lake Chad. The duration of their journey also indicates that they could not have been taken to Bama as Borno shares boundaries with Yobe. There is merely a 192 km distance between the states. Still, terrorists are known to travel in circles with their captives in order to reduce the chances of them being able to retrace their steps.
"Likely, they were taken somewhere around Abadam. Based on our knowledge of how ISWAP activities run, and the fact that the girls passed through Gumsa, they must have gone through the back not far from Geidam. A waterbody goes through Gumsa at the back and passes Dapchi, and then there is another body of water on the other side. They all meet up around Damasak and then flow into the Lake Chad … So they must have moved through the back channels." explains Murtala Abdullahi, a conflict reporter and researcher with HumAngle.
While on the way, especially walking through the forests, Fatima recalls a helicopter constantly hovering above them high up in the sky. The terrorists claimed that the helicopter belonged to them and was keeping watch over them and communicating with them via mobile phones, on which routes were safe for them to pass. HumAngle could not independently verify these dubious claims. However, a source knowledgeable about ISWAP activities said they probably wanted to scare the girls contemplating escape.
HumAngle has documented the trend of Boko Haram and ISWAP weaponising disinformation to further their interests in the region.
When they arrived at the destination, Fatima found that there were no proper camps. It was a vast expanse of land, surrounded by trees. They were to spend the next one month and a day in that open place with no provision for bathing or privacy.
The men made short profiles of them in a registrar, asking their names, their parents' names, their villages, and their full addresses. Each person's details were recorded in writing. Then, they were given mosquito nets, raw food, and cooking materials. They made them do the cooking.
"They brought rice, maize, and the likes. They then selected the girls who were a little mature among us to cook for us. But first, they grouped us. So each group had a girl who was slightly older as the cook."
They spent the next week listening to constant sermons from their captors, warnings about never returning to school, and not subscribing to democracy as it is un-Islamic and sinful. They tried to turn them against the idea of the Nigerian state, which is the very foundation of the group's existence.
"They preached to us about not subscribing to the idea of Nigeria, of not going to school. They told us to get married immediately when we go back. They warned us about this severely. They told us never to go back to school. We promised we would never go back to school. We just wanted to leave there. But after spending weeks there, we began to believe that they would never let us go."
Then, they were given new Hijabs to wear and asked to remove their uniforms. They were also given a set of Ankara clothes and robber shoes.
The uniforms they wore from school, which they then removed, were piled up and set ablaze.
Was a ransom paid for the Dapchi girls?
A day came when the girls were informed by their captors that a man who was their head, and who they referred to as Ameer would see them. They were told to prepare themselves. When the Ameer came, he was dressed as heavily as the other men. Fatima describes him as heavily-built and masked. He was also fully bearded.
He was enraged.
After sighting the young girls, "he started yelling at the other men, asking them why they abducted such little children. And that they should return us immediately to wherever they got us from. Perhaps the instruction was to get people that were older than us."
It marked the beginning of the process of their release.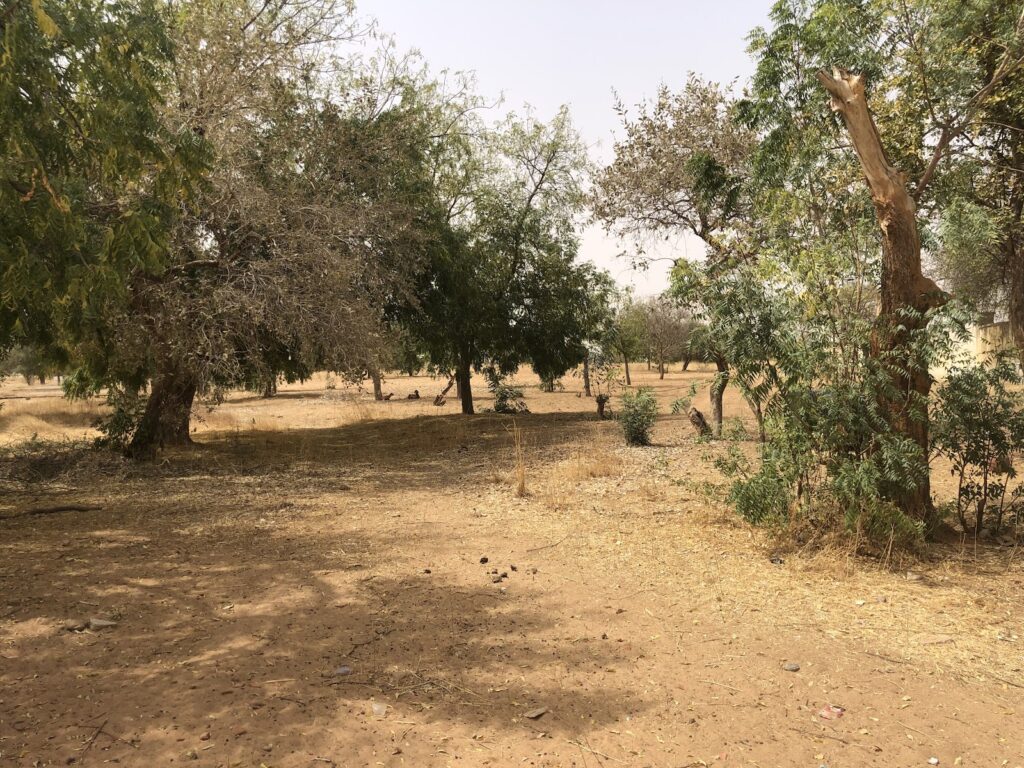 According to sources within the group, the girls themselves, and other credible sources, the decision to release the girls was based on ideological conviction and was not a product of negotiations with the Nigerian government. The only form of negotiation was a request to the government by ISWAP to be allowed to return the girls freely. The safe passage was granted after a courier (name withheld), who was close to the government at the time, informed the Department of State Security Service (DSS).
Security leaders mobilised to the region and claimed that the girls' release was not an order by the Islamic State, ISWAP's benefactor, but rather, negotiations, which they frantically led, in which a bogus ransom was paid.
The Islamic State's ideological inclination, at the time of the Dapchi abduction, was that children of that age were incapable of reasoning and making their own choices on whether or not they wanted to go to school. And so without first warning them to stay away from school, kidnapping them was akin to behaving like Abubakar Shekau, a derogatory term in ISWAP used when someone acts against their corrosive doctrine. They regard themselves better than the man.
A person was to be warned three times before being punished or sanctioned. The girls had not been warned before being abducted.
"After the Ameer's visit, they announced to us that they were going to release us soon. And we started screaming in joy. They told us to stop screaming and say Allahu Akbar instead," Fatima recalls.
On the day they were informed that they would be released, some of the girls thought they were merely going to be moved to another location. Ten of the girls decided to plot an escape. Leah Sharibu was one of them. They were caught a few days later, and it was then that her status as a Christian was found out, and the beginning of her endless captivity.
"They saw that Leah was not praying with the rest. So they started asking us if there were any non-muslims among us. That if we didn't tell them, they would still find out, and it would affect our chances of being released."
Eventually, one of the girls gave Leah up. They then asked her to convert to Islam or remain their captive.
"We begged her to just pretend to convert, but she refused. She said her parents would kill her if she did that."
Fatima remembers that they sometimes passed time speaking with the wives of their captors.
"We also spoke to some of their wives sometimes. Some of them told us that they became their wives after they were abducted in the same manner that we were. It was one of the things that convinced us that we could never leave the place alive."
But they made it back alive. On March 21, they were brought back to Dapchi by their captors.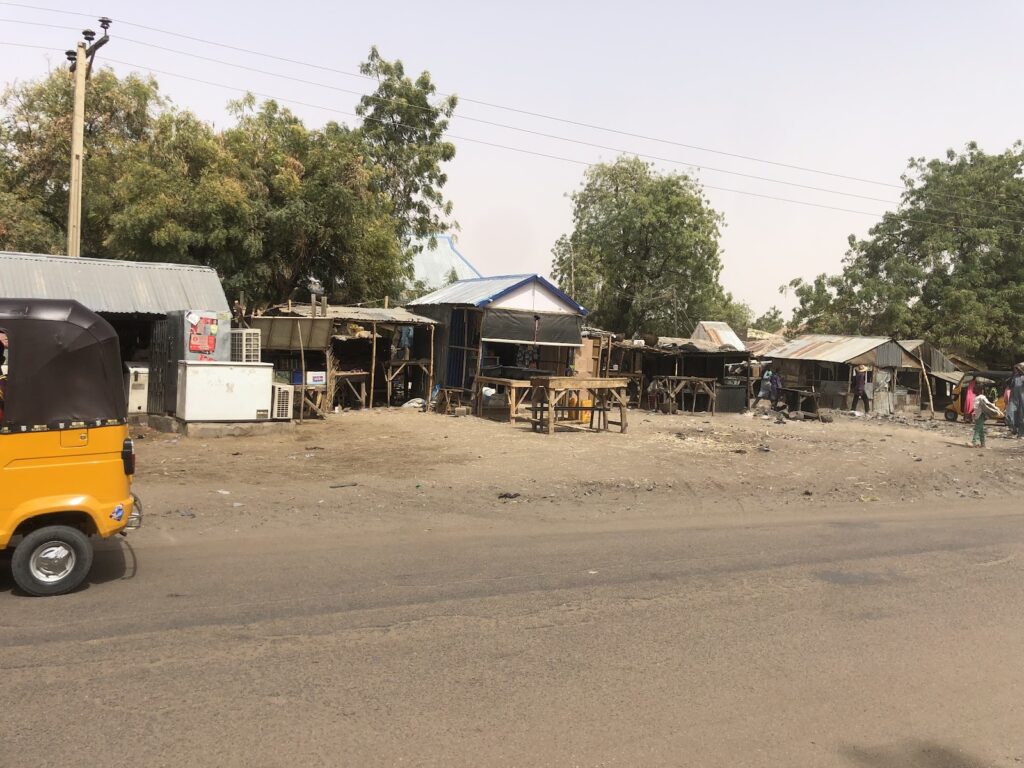 "The entire town was nearly empty that day. They kept asking why it was empty, but later we realised people had moved away to safer places. And the ones who stayed back had heard the news that they were on their way. They thought they were coming to attack again, so people hid in their houses."
Though Fatima Mohammed was brave enough to go back to school to finish her secondary school education, the very idea of going to the university, when mentioned to her, filled her with dread. "They said they would kill us if we go back to school, and they can do it. I can't go to university. I wouldn't even be allowed to."
Before ISWAP's abduction, she had hoped to become a nurse.
---
This report is a partnership between the African Transitional Justice Legacy Fund (ATJLF) and HumAngle Media under the 'Mediating Transitional Justice Efforts in North-East' project.

---
Support Our Journalism
There are millions of ordinary people affected by conflict in Africa whose stories are missing in the mainstream media. HumAngle is determined to tell those challenging and under-reported stories, hoping that the people impacted by these conflicts will find the safety and security they deserve.
To ensure that we continue to provide public service coverage, we have a small favour to ask you. We want you to be part of our journalistic endeavour by contributing a token to us.
Your donation will further promote a robust, free, and independent media.
Donate Here