Analyses
Armed Violence
Featured
News
We Asked AI To Write About Violence In Zamfara, Nigeria. This Is The Result.
AI-generated headline: Bandit Gangs in Zamfara, Northwest Nigeria: History and Causes.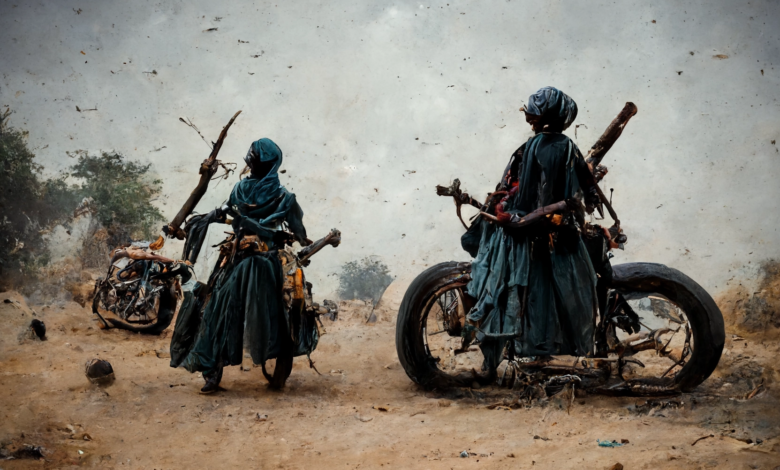 What is the situation in Zamfara?
Since 2011, Zamfara State in Northwestern Nigeria has suffered from a wave of banditry, as gangs of armed bandits terrorise citizens. This violence has left thousands dead and many more wounded and caused widespread displacement.
These gangs attack isolated farms, and small villages, rob people and their properties, kill men and take away women and children as captives. Some are released after a ransom is paid; others remain captive for months or years. In 2016 alone, about 40 villages were attacked by these armed bandits who came with horses and camels to cart away all they could from their victims. The gang members are believed to be Fulani cattle herders who have been forced out of their natural habitat because of desertification caused by unsustainable deforestation for firewood and the construction of large-scale farms for export crops such as palm oil.
The government of Nigeria has responded by deploying troops from several military units to Zamfara State.
On 21 September 2012, President Goodluck Jonathan declared a state of emergency in Zamfara State. The president ordered that all aid be delivered to those who have fled from the violence or are displaced by it. He also ordered that all humanitarian assistance be provided to those living in camps for displaced people.
In response to these concerns, the United Nations Security Council adopted Resolution 968 on 11 September 2012, which called for an immediate ceasefire and for a peaceful resolution to the situation in Zamfara State.
Who are the main actors involved?
The main actors involved in the violence are the bandits, the Nigerian government, and military forces. The bandits are typically armed with AK-47 rifles and operate in gangs. They often target villages and isolated homes to plunder them for food and valuables.
Causes of banditry in Zamfara
The causes of banditry in Zamfara are many. A critical factor here is the absence of serious efforts to preserve the region's fragile ecosystem. The area's natural ecosystem is the Sahelian Savannah, a habitat characterised by low-growing vegetation and widely-spaced trees and bushes. The natural ecosystem has been greatly disturbed recently and changed to cultivated lands and large-scale tree plantations for export crops. The Sahelian Savannah has an inherently fragile ecosystem, but its vulnerability is increased by over-exploitation, unsustainable extraction of natural resources, and deforestation. In the Sahelian Savannah ecology, trees are very important as they provide shelter, shade and protection against soil erosion. The absence of trees makes the region especially vulnerable to wind and water erosion and makes cultivation difficult and uncertain. The loss of trees in this vulnerable ecosystem makes it difficult to sustain cultivation and protect settlements from the ravages of destructive winds and flash floods. The absence of trees is also a major cause of water scarcity in the region.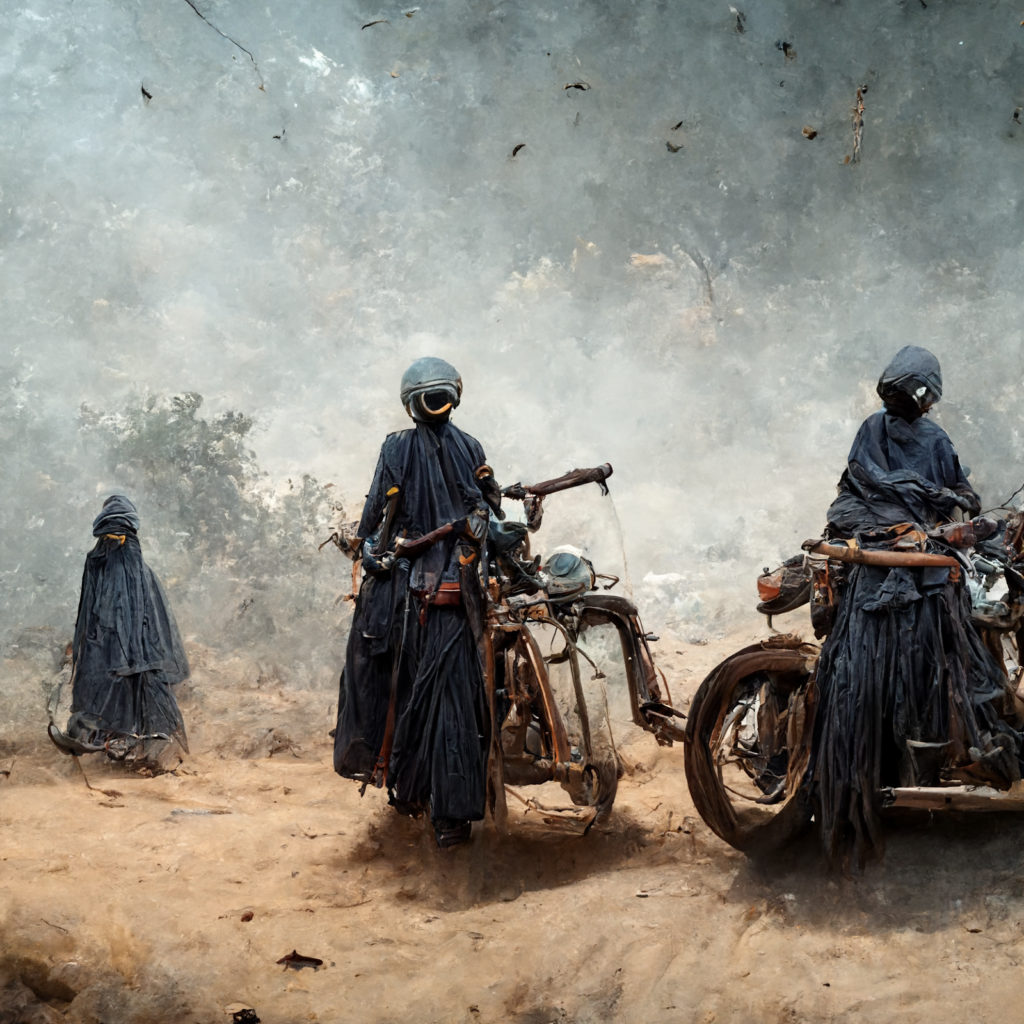 What are the implications of this violence?
The implications of the violence are far-reaching. In addition to the death and destruction caused by the banditry itself, the presence of the military has led to human rights abuses. There have been reports of extrajudicial killings, forced evictions, and rape by soldiers meant to protect the population. The state of emergency has also hurt the economy, as it has discouraged investment and tourism.
How can the situation be improved?
The situation in Zamfara can be improved by addressing the underlying causes of the violence. These include poverty, unemployment, and marginalisation. Additionally, it is important to improve security in the area by increasing the presence of police and military forces. Finally, it is essential to aid those affected by the violence, including IDPs, refugees, and victims of human rights abuses.
Strategies for preserving livelihoods
The best strategy to combat banditry is to restore the region's natural ecosystem. This can be done by reforestation and the protection of the remaining trees. This will help to conserve water, reduce soil erosion and make cultivation less uncertain and more sustainable. Conservation of the natural ecosystem will also end the region's desertification and make the environment more secure and less vulnerable to destructive winds. Stopping deforestation will help to conserve the natural ecosystem and protect the environment. It will also reduce the demand for firewood and improve the general environment of the region. The government should also encourage the cultivation of trees and plants that can be used for construction materials. This will help to reduce the demand for firewood and protect the environment.
Conclusion
The Zamfara banditry results from the ecological disaster that has overtaken the region. The fragile ecology of the Sahelian Savannah has been greatly disturbed and changed to cultivated lands and large-scale tree plantations for export crops. This has reduced the water supply and made the land vulnerable to destructive winds. The best strategy to combat banditry is to restore the region's natural ecosystem. Conservation of the natural ecosystem will also end the region's desertification and make the environment more secure and less vulnerable to destructive winds.
Editor's note
Have you wondered how Artificial Intelligence/Robots perceive human conflict and its spillover effect? That was what we were wondering in our newsroom, too. We decided to try out Generative Pre-trained Transformer (GPT) AI models, which write out full articles, blogs, and profile summaries based on prompts and keywords given to its command centres.
To execute this, HumAngle's Interactive Editor, Muhammed Akinyemi, provided a simple prompt for different AI writers; we first tried a sample article on Writesonic AI Article & Blog writer (it claims it can even write books). We tried several features (including its GPT3 for long writing and Instant Article Writer) before settling for AI Article Writer 3.0, which worked perfectly for this purpose.
After seeing the initial sample, we decided to use other resources. So, we told Simplified AI (another AI content generator) to create an article outline and introduction using the following keywords: Bandit gangs in Zamfara, Northwest Nigeria.
We then used the outline and introduction on several other models. Eventually, we used a blend of Writesonic and Simplified's responses to create this article. Except for coherence, the essay was written entirely by AI bots.
The pictures were similarly generated using another AI tool, Midjourney, and all we had to do was provide text prompts.
While the results are remarkable and show that the tools can be used to get fresh insights into various issues, they cannot also be trusted completely. Some of the claims in this article, for example, are inaccurate. One, the line about bandits riding horses and camels as they attacked. Or that 40 villages were attacked in 2016. Or that a state of emergency was declared in Sept. 2012 by the Goodluck Jonathan administration. Or that the UN Security Council called for a ceasefire in Zamfara. (Resolution 968 was actually passed in 1994 and had to do instead with the establishment of a Mission of Observers in Tajikistan.) The article may have also exaggerated the ecological drivers of the conflict.
Ultimately, artificial intelligence can prove a valuable resource not only in the newsroom of the future but also for journalists today. We, however, cannot discard just yet the crucial place of fact-checking by humans.
---
Support Our Journalism
There are millions of ordinary people affected by conflict in Africa whose stories are missing in the mainstream media. HumAngle is determined to tell those challenging and under-reported stories, hoping that the people impacted by these conflicts will find the safety and security they deserve.
To ensure that we continue to provide public service coverage, we have a small favour to ask you. We want you to be part of our journalistic endeavour by contributing a token to us.
Your donation will further promote a robust, free, and independent media.
Donate Here