Analyses
Development
News
Unsung Heroes: The Evolving Roles Of Traditional Birth Attendants In Southwest Nigeria
While primary health centres should be accessible and provide skilled pregnancy care, most rural communities in Nigeria do not have PHCs. Hence, traditional birth attendants have become the first point of call, assisting women during labour and birth.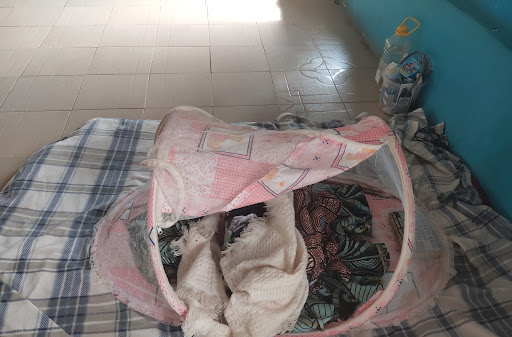 Foluke Adebiyi lives in a bungalow in the suburb of Akure, capital of Ondo State, Southwest Nigeria. She has spent over 20 years of her life attending to pregnant women.
Her traditional birth clinic is attached to a white garment church. It has an office space, an antenatal and delivery room, and a section where she combines herbs for the women.
Foluke told HumAngle that she learnt how to help pregnant women deliver their babies from her mother who was a Traditional Birth Attendant (TBA) in a rural community where primary health facilities were alien in the '80s.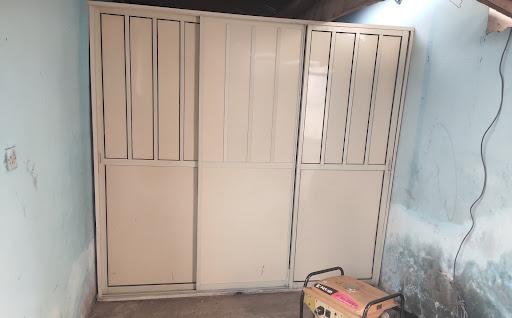 "I inherited the birthing of babies from my mother after watching her take deliveries for many years in our community in Okitipupa. Today, I can boldly say that I have helped with the delivery of no fewer than 500 babies in my 22 years of practice." 
Asked if she acquired any skilled training, she simply said "it is a gift from God. Our forefathers and mothers born on the farm and at home with the aid of Agbebi. It is a calling and you do not necessarily need to be a skilled nurse to do it. We only need to know when to refer to hospitals when there are complications during childbirth."
TBAs in Nigeria
Before modern medicine, mothers and mothers-in-law used to help their daughters with delivery and would depend on TBAs if complications arose.
TBAs are mostly older women highly respected in their roles as midwives in rural communities. They are known as "Agbebi" in southwest Nigeria. The word "Agbebi" coined from Yoruba language means "deliverer of babies" and they play a major role in childbirth-related activities in most rural communities in the country.  
While primary health centres should be the first step to access basic healthcare and provide skilled pregnancy care, most rural communities in Nigeria do not have PHCs. The few operational ones are on the verge of extinction with many of them not functioning. Others are dilapidated due to lack of manpower and negligence.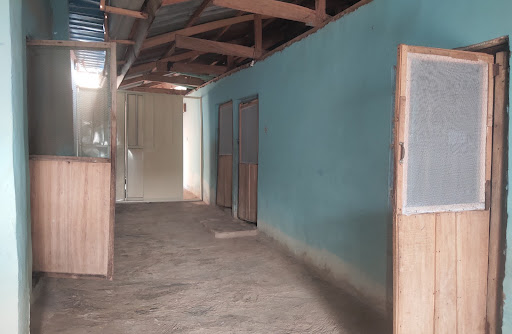 In lieu of these, many pregnant women undertake delivery without the presence of a skilled birth attendant like a nurse or doctor. TBAs have thus become the first point of call, assisting women during pregnancy, labour, birth, and in the postpartum period, using conservation of herbal plants and their derivatives.
HumAngle learnt that their actions are largely motivated by a desire to help the women in their communities. Foluke said TBAs help fill gaps that could otherwise remain unfilled. 
Extraordinary kindness 
Esther Olukayode is one of many women who have had their deliveries with TBAs. She gave birth at Foluke's church on Nov. 20, 2021 after she could not afford money to visit the hospital.
"I would have died if not for Mama Agbebi. She took care of me using different herbs. My husband stopped coming home after he impregnated me and till this very moment, I have not seen him. She admitted me free of charge, bought drugs for me and supervised the safe delivery of my child," she said.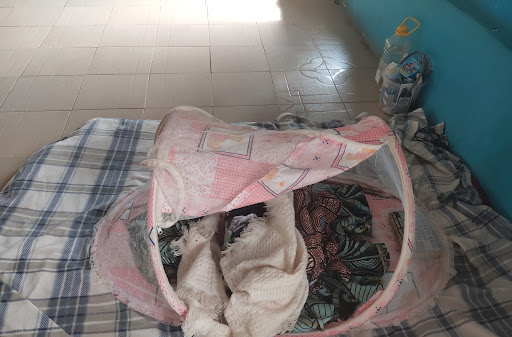 Esther also told HumAngle that for nearly a month after she gave birth, the birth attendant fed her. The church also bought necessary items for the newborn with donations from church's tithe and offerings.
Another TBA who identified herself as Okiki Adejuwon told our reporter that she was trained by midwives at Christ Apostolic Church Mission House and had been in the practice for 40 years.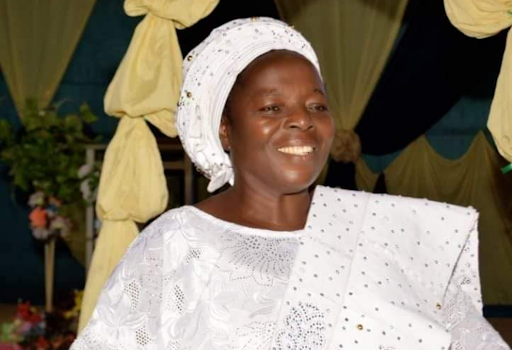 Adejuwon who is also the president of Ondo State Traditional Birth Attendants said many pregnant women have had their deliveries with her without any complication. She, however, said "there are days I advised pregnant women to go to hospitals during complications. Some husbands used to abandon their wives with us and we have no choice but to take care of them because they have no money to visit the hospital."
Why they prefer TBAs
HumAngle spoke with some pregnant women on why they preferred going to TBAs during pregnancy and child delivery. Expectant mothers said the bills collected by hospitals are outrageous and not commensurate with the services rendered.
Some of the women listed the charges as: N25,000 ($60) for delivery, N50,000 ($120) for Cesarean Section and other "unjustified" charges ranging from N1,000 ($2.5) to N4,000 ($10).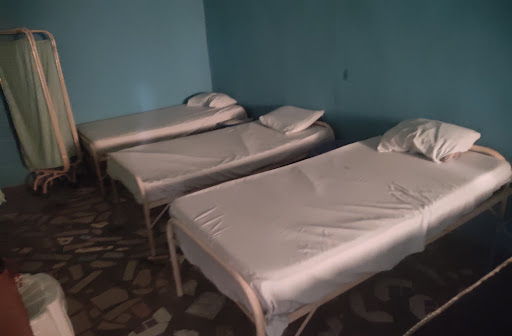 Aside from the aforementioned charges, those who gave birth at government hospitals said that health officials failed to provide them with drugs and other materials during delivery even after making payments.
"The hospitals are demanding too much from us and make us feel it is a crime to be pregnant," a woman who spoke under anonymity because of stigmatisation said.
In addition, strike action by medical doctors has become an annual occurrence in Nigeria. HumAngle understands that for years doctors' grievances have remained the same. They are always demanding for increased welfare and protection in order to do their jobs better.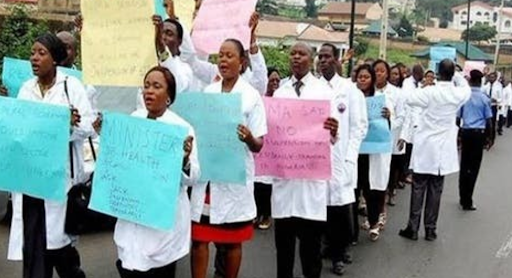 The government, on the other hand, would first threaten to sack the striking doctors if they did not return to work. Then it usually backfired, forcing the government to back down and concede to the doctors' demands. This pattern of events has unfortunately remained consistent for years even in the face of a global public health crisis.
Danger of repeated strike actions
Ten minutes before members of the National Association of Resident Doctors (NARD) embarked on an indefinite strike, on Monday, Aug. 2, 2021, a woman was rushed to a Federal Medical Centre for urgent medical attention.
It was a case of abruptio placentae (placenta abruption) which led to heavy bleeding. The doctors who were already prepared for an indefinite industrial action agreed to save the dying patient.
Abruptio placentae is a serious pregnancy complication in which the placenta detaches from the inner wall of the womb before delivery. The condition can deprive the baby of oxygen and nutrients. 
Without prompt medical treatment, a severe case may lead to the death of both mother and foetus. Moved by the woman's situation, the doctors at the hospital rushed her to the theatre for a surgical operation and successfully resuscitated the patient.
This is one of many problems faced by pregnant women during doctors strikes in Nigeria. Some women in Ondo told our reporter that the strike actions have repeatedly forced them to settle for TBAs to avoid sad stories.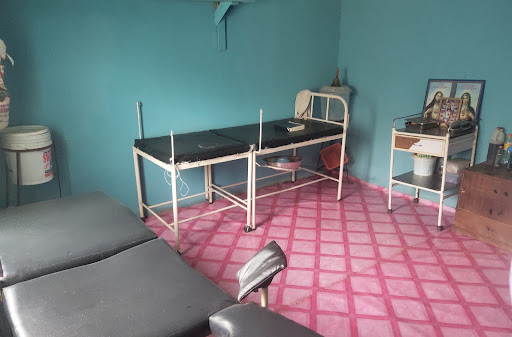 "I had serious pains two weeks before I gave birth to my son. I visited the hospital where I used to have my antenatal but no one was there to attend to me. I was later taken to a traditional birth attendant who monitored me and helped with the delivery of my baby in September," Sade Koledoye, a woman who recently gave birth, said. 
Grim statistics
The UN Economic Commission for Africa said one in seven global maternal deaths occur in Nigeria. That is more than 50,000 women dying per year in Nigeria. About 95 per cent of deaths during childbirth are preventable.
Nigeria, alongside other UN member states, in 2001 agreed to the Millennium Development Goals (MDGs), which included a call for the number of maternal deaths to be cut by three-quarters by 2015. The goal is still yet to be met as the country continues to witness high death rates at birth.
The 2013 Nigerian National Demographic and Health Survey (NDHS) reported the maternal mortality ratio was 576 deaths per 100,000 live births. Exposure to hemorrhages, infections, unsafe abortions, obstetric emergencies, HIV/AIDS, and meningitis leave women at risk due to unsafe practices.
"Lack of access to quality health care, lack of skilled health workers, education and poverty are some of the structural factors that have contributed to maternity and infant mortality rates in Nigeria especially in rural areas, leaving women and children at higher risk of exposure to dangerous delivery practices that contribute to high mortality," the report reads.
A 2016 study by NDHS also revealed that 63% of births are delivered at home compared to 23% that are delivered in public health facilities and 13% in private health facilities.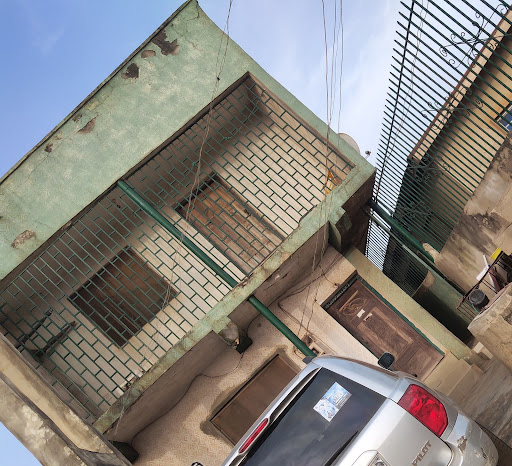 From the study, most TBAs engage in trial and error and do not have defined guidelines that determine when they cannot manage a complication, and this may lead to late referral with fatal consequences.
In 2020, a consortium consisting of Africare, an international NGO focused exclusively on Africa, EpiAFRIC, an African health consultancy group, and the Nigeria Health Watch, an NGO with focus on strengthening the capacity of health sector organisations in Nigeria, carried out an 18-month project called 'Giving Birth In Nigeria'.
The report focused on shining a light on the high prevalence of maternal deaths in various communities. During the review period, 133 maternal deaths were documented in 18 communities in the six states.
Out of the 133 maternal deaths, only 17 occurred in a designated health facility, signaling the high density of unaccounted mothers dying during childbirth. About 52 deaths took place at home, and 56 deaths occurred in the home of TBAs.
Safe delivery in Ondo
To tackle the high rate of deaths that occur from childbirth, ex-governor of Ondo State, Olusegun Mimiko in 2014 abolished the use of traditional birth attendants and provided alternative employment for the attendants.
His administration also made delivery free in all the public hospitals, while the government invested a lot of funds on "mother and child" hospitals, specifically to cater for pregnant women and children.
One of the components of the safe motherhood projects was the 'Agbebiye' which entailed the TBAs referring  pregnant women to government medical centres for proper medical attention of qualified medical professionals and specialists.
The project was said to have further reduced maternal mortality and also generated revenue for the TBAs across the 18 Local Government Areas of the state as they were paid a certain amount of money for each pregnant woman they referred. It was a matter of the more they referred, the more money they got.
Two years later, Ondo recorded 75 per cent reduction in maternal deaths. The state received several awards and accolades from international organisations for its achievements in bringing child and maternal mortality down.
"I was celebrated and awarded for referring pregnant women to hospital during Mimiko's administration as governor. It is not right to allow pregnant women to die, so it is good to refer them to hospital once we notice something suspicious," Adejuwon said.
HumAngle, however, discovered that the project had been discontinued by the present administration which assumed office in 2017. 
A top state government official who did not want his name mentioned because  he was not authorised to speak told HumAngle that the project could not continue as a result of paucity of funds. Consequently, the money to the TBAs had stopped.
Efforts by our reporter to speak with the state government proved impossible. As of the time of filing this report, the state was yet to appoint a new commissioner for health to replace the former, Wahab Adegbenro, who died of COVID-19 complications in 2020.
The state commissioner of information, Donald Ojogo, however, did not respond to enquiries. 
Need for collaboration 
Health experts who spoke with HumAngle advocate for more collaboration between the government and TBAs, saying it would be unfair to abolish them.  
"TBAs can be re-oriented. It would be wrong for the government to say they are not interested in them because they have helped to save a lot of lives especially in rural communities where the government fails to provide primary health centres," Sodeinde Onajobi, a medical doctor and consultant said.
She stressed that authorities should rather collaborate with TBAs by training them on basic skills required to ensure safe deliveries. 
"They should train them and give them certificates if they merit it. Some of the TBA facilities are better than primary health centres. We only need to collaborate. There is poverty in Nigeria and as much as people will be finding it hard to meet necessary bills at hospitals, TBAs should undertake delivery with the collaboration of skilled personnel and it would reduce the incidents of injuries and deaths among women and newborns."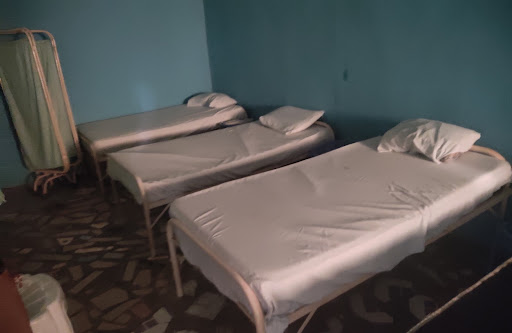 Another medical expert, John Omoseni, an obstetrician and gynecologic oncologist, urged authorities to initiate the Traditional Medicine Board under the Ministry of Health to oversee the activities of the TBAs, and make efforts to improve their capacities in the areas of standard practice. 
"It would be appropriate if there are courses designed to teach TBAs a code of ethics and help familiarize them with harmful practices that could be dangerous to pregnant women and their newborns."
He suggested training on how to recognise delivery complications, evaluation of TBA training programs, and increasing collaboration between healthcare facilities and TBAs. 
"TBAs cannot be eradicated especially in rural communities. It is, therefore, good for the government to collaborate with them to enhance their work."
---
This report was supported by the Internews Health Journalism Network story grants on Solutions Journalism on sexual and reproductive health and rights.
---
Support Our Journalism
There are millions of ordinary people affected by conflict in Africa whose stories are missing in the mainstream media. HumAngle is determined to tell those challenging and under-reported stories, hoping that the people impacted by these conflicts will find the safety and security they deserve.
To ensure that we continue to provide public service coverage, we have a small favour to ask you. We want you to be part of our journalistic endeavour by contributing a token to us.
Your donation will further promote a robust, free, and independent media.
Donate Here