Development
Features
Turmoil, Blackouts And Blockades: Cautious Support For Junta In Niger Despite Sanctions
Sanctions have been imposed on Niger after a new military government refused to return elected leaders to office after a coup. People are suffering as a result, but some told HumAngle they still cautiously supported the junta.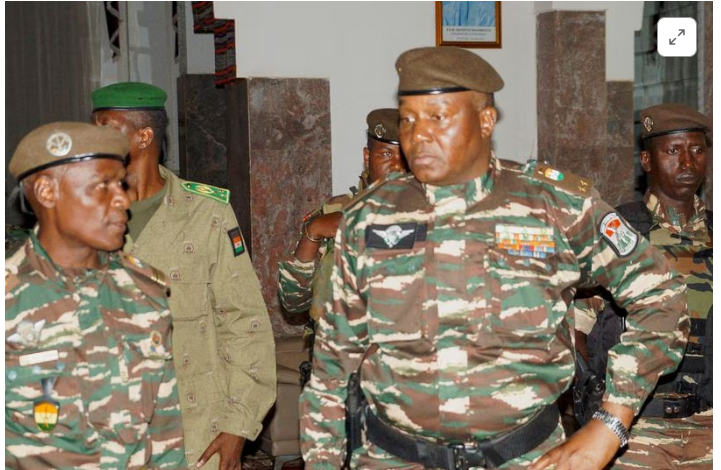 Nigeriens now living under a military government have told HumAngle they cautiously approve of the junta that has taken power, despite sanctions that have plunged them into darkness and closed the border to much-needed imports.
Continued support however, depends on seeing positive change, people said.
Over 25 million people in the Niger Republic are in an increasingly difficult situation as sanctions imposed by the regional economic bloc the Economic Community of West African States (Ecowas).
The sanctions come after a July 26 military coup, when a group of soldiers deposed the democratically elected president and a junta took power, prompting fears of a regional war.
HumAngle has contacted people in Niger and in communities on the border to find out what is happening and gauge whether they feel these measures will be effective.
"It is good the way the president [Mohamed Bazoum] was removed," one person in Niamey told HumAngle.
"He was not doing what he promised us. I support the soldiers who removed him but they have also been doing nothing."
Other people HumAngle spoke to called for the generals to return the elected government to power and allow life to return to the way it was.
Invasion?
On August 10 Ecowas announced its member states should assemble a "standby force" to intervene "as soon as possible".
But talk of a possible invasion has prompted an angry reaction in Nigeria. A group of powerful senators from the region closest to the Niger border has organised opposition to the move.
Nigeria's president and Ecowas chairman, Bola Tinubu, has condemned the coup, saying his leadership would not tolerate such an undemocratic regime. But the president is still reportedly hopeful for a diplomatic solution, despite the group's call to mobilise forces.
Foreign powers, including the United States, also frowned at the ousting of democratic reign and threatened to cut ties with Niger.
Ecowas has already swung into action when the deadline to bring back democracy lapsed on Aug 6.
Niger gets much of its electricity from neighbouring Nigeria. The supply was cut off, leaving around 70 per cent of the country in total blackout.
In a televised defiant speech, the self-declared coup leader, Abdourahmane Tchiani, railed against the "illegal, unjust and inhuman" sanctions by Ecowas. He vowed not to bow to such pressure and foreign interference in Niger's "internal affairs".
'Total darkness'
Nigeriens HumAngle contacted by phone appeared to stand behind the new military leaders; they said they supported the coup. They agreed with the publicly given reasons for it; incompetence and corruption by the ousted president.
Taoridi Yushau, a resident of Niamey said: "I support the military for ousting the president because he had done nothing for us. Being soldiers, I believe the current leaders will tackle insecurity appropriately in Niger."
But they also now lament over the sanctions imposed by Ecowas.
Yushau told HumAngle that many locals like him had used generators or solar energy since they slipped into blackouts in most cities.
"We've been living in total darkness here," he said.
"Businesses relying solely on the power supply are not thriving; they can't survive without electricity. In my workplace, we now incur extra costs on purchasing fuel to power our generator."
Four other Nigeriens corroborated Yushau and described the Ecowas sanctions as "a heartless decision".
Aaishatou Abdullahi, a trader in the Soni area of Niamey, said electricity had been poor since Nigeria cut off its power supply.
"We used to have an averagely good power supply before now, but we heard Nigeria has stopped giving us electricity," she told HumAngle. "Now, it is as good as having no light at all."
Petrol price doubled
Among some HumAngle spoke to, support for the coup was tempered with pragmatic concerns about the hardship imposed by the sanctions.
The blackout sanction has aggravated the rising living cost in Niger following Nigeria's fuel subsidy removal.
Petrol was sold on the black market in Niger for 250-275 CFA francs (equivalent to 42-46 US cents) per litre, which translates to $1.61-1.76 per US gallon, according to local media.
After Nigeria removed the fuel subsidy, however, the oil ministry of Niger reported that prices doubled from May to June. Kabirou Zakari, the director general of hydrocarbons at the ministry, noted that prices increased ten times in regions such as Zinder, Maradi, and Tahoua.
Yushau said: "I'd advise the military leaders to embrace peace because they can't win the international community. If they attack us now, people will die, and we will be disadvantaged. I think they should settle this amicably."
Adamu Kabir, a trader who makes his living between Niger and Nigeria said: "A lot of people are still in support of the coup despite the electricity cut in many parts of Niger."
Kabir, who is currently stuck on the Niger side of the border added: "They believe the coup plotters have better plans for Niger people. Although I don't know to what extent they're willing to go; they're not giving in soon."
Border closed
On July 30, Ecowas announced the closure of land and air borders between its countries and Niger.
The bloc also suspended all commercial and financial transactions between its member states and the fragile country.
For Niger's cross-border traders, the trouble tripled; they had to deal with the rising living cost, power outages and border closure simultaneously.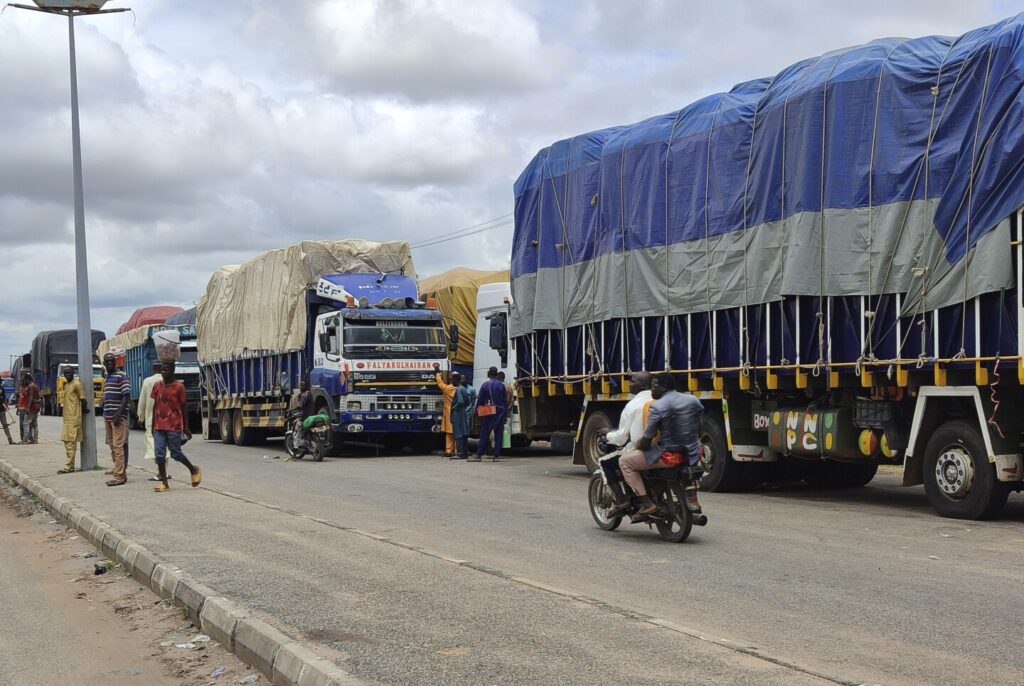 Some are also still reeling from the disappearance of the most profitable business in the area; cross-border fuel smuggling.
The illegal trade was wiped out almost overnight by the removal of Nigeria's fuel subsidy in June. It has had knock on effects to the rest of the economy.
In the Illela area of Sokoto, a town bordering Niger, rumbling trucks slipped into silence as local businesses slowed down due to the recent border closure. HumAngle contacted residents in the area by phone; they said several trucks were left stranded.
Illela has an international market that attracts people from Niger Republic, Mali, Ghana and other west african countries. The market has become a melting pot of the transborder trade of grains and livestock.
But now everything has come to a halt.
"Illela no longer bubbles," said Umar Habibu, a cross-border trader in the area. "We are waiting for the authorities to lift the ban. I can't say more than this."
Other traders corroborated him, saying the border closure has significantly impacted their business.
Sahabi Haruna, 37, a resident of Illela, said immediately after the coup the price of staple food products skyrocketed, and people on both sides of the border are suffering.
Everyone is stuck to their transistor radio eager to know the next step that the Nigerian government and Ecowas member countries will take.
Haruna told HumAngle how he saw trucks laden with goods stuck at the border. "When I asked one of the truck drivers about their next step, he said he they are waiting for directives from their companies," he said.
'Inseparable'
Haruna's own family straddles the border, his grandparents live in the Niger Republic.
The father of seven said he could not see any support among people he knew for military action.
"We are one family. Nobody will be happy when they see their blood brothers attacked," he told HumAngle in Hausa.
The nearest town to Illela is N'Konni, 9 kms away on the Niger side of the border. Sokoto, the capital of the Nigerian state, is 91 km away.
"Illela and N'Konni are inseparable," he insisted.
But sanctions are making life tough already.
Haruna said: "I can't say exactly how long we can withstand the pains brought about by these sanctions. But seriously speaking, people are finding everything difficult here. People are confused. We don't know what to do."
"You can see a breadwinner of the family wandering on the road without knowing where to go and he hasn't provided anything to his family because commercial activities have been paralysed."
The situation is so serious, if he was able to speak to the military government he would advise them to end the people's suffering.
"The coup plotters should just make peace with all parties and return Bazoum to office so that there will be peace… So that everybody can go back to eat food," he said.
---
Support Our Journalism
There are millions of ordinary people affected by conflict in Africa whose stories are missing in the mainstream media. HumAngle is determined to tell those challenging and under-reported stories, hoping that the people impacted by these conflicts will find the safety and security they deserve.
To ensure that we continue to provide public service coverage, we have a small favour to ask you. We want you to be part of our journalistic endeavour by contributing a token to us.
Your donation will further promote a robust, free, and independent media.
Donate Here