Analyses
Trend Of 'Inhumane Treatment' In Nigerian Boarding Schools
Many Nigerians on social media have expressed their displeasure over the inhumane treatment boarding school students in the country suffer.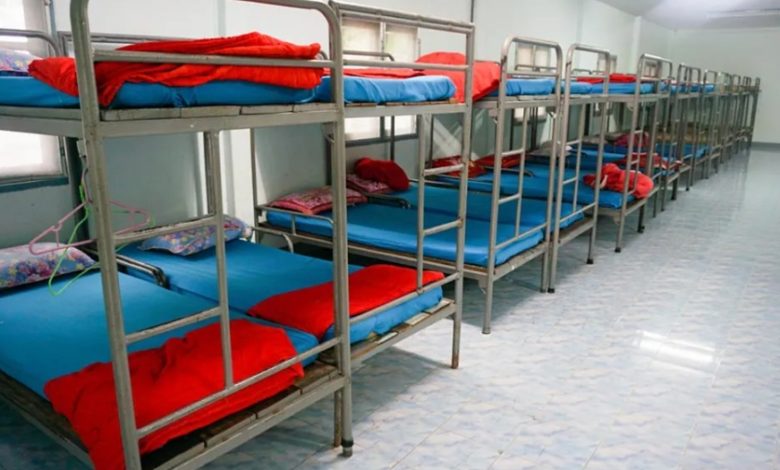 Unlike other schools, boarding students, apart from having classes together, eat and live in the same house. Most times, they are only separated when they all go home to their parents or guardians during holidays. 
While there is no way to make a broad conclusion as to whether boarding schools are good or bad, some recent developments in Nigeria have triggered public outrage as many share their experiences.  
The social media has been agog in the last few days following the reports on Sylvester Oromoni, a 12-year-old boy who recently passed away while nursing multiple internal injuries alleged to have been sustained after he was beaten by his fellow students who were bullying him at a boarding school. 
The parents of the deceased said he was attacked for declining to join what he termed as the secondary school's "cult group" dominated by older boys at Dowen College in Lekki, Lagos. 
The school denied this, saying one of the school's hostel officials had informed authorities on Nov. 21, 2021 that Oromoni was injured while playing football with schoolmates. They said he was given first aid by a resident nurse and returned to his hostel after he expressed relief.
Meanwhile, the deceased's parents told TheCable newspaper that Oromoni opened up to them on Nov. 29 while on his sick bed that he neither played ball nor tripped as claimed. The youngster stated that five boys had barged into his room, put off the lights, and beat him up in the presence of other students. The parents also claimed that their son was fed a liquid substance described as a chemical for refusing to join the "cult group."
While the family had petitioned Hakeem Odumosu, the Lagos commissioner of police, on Dec. 2, Jerry Adeyemi, Dowen's director of admissions, said investigations are still ongoing.  
Karen-Happuch Aondodoo Akpagher
The story leading to the death of 14-year-old Karen-Happuch Aondodoo Akpagher of Premier Academy, Lugbe, Abuja, is one that left many heartbroken. Her parents narrated how their daughter was sexually assaulted and later died of complications as a result of a condom left in her private part.
"On the 22nd day of June 2021, my 14-year-old daughter, Keren-Happuch Aondodoo Akpagher died. Keren-Happuch whom I fondly call Didoo, was a boarding student of Premiere Academy, Lugbe, Abuja. On the 18th June 2021, my daughter had informed me that she had an eye infection and asked me to come and pick her by 5 p.m. the same day," mother of the deceased, Vivien Akpagher recently revealed.  
The mother said Premier Academy, which she entrusted to her daughter, did nothing to help her, rather they shielded a suspected pedophile and later embarked on a media stunt to save their face.
She said the hospital where her daughter died on June 22, 2021 discovered that she had been raped and a condom left in her vagina had caused an infection that resulted to sepsis and trauma that led to her demise.
According to Vivien Akpagher, the school management had knowledge of her daughter's condition and despite efforts by Keren, who had earlier made a distress call appealing to her to come and take her home, the school authority told her that there was no cause to worry.  
In response to the ugly development, the school authorities said they have nothing to hide over the death of the student and vowed that "in the unlikely event that any form of sexual assault happened to Miss Keren Akpagher in the school, leading to her death, the School Board and Management will join hands with all relevant security agencies to prosecute such a person in line with the laws of the land." 
Six months later, there is still no news of a suspect being arrested as activists threaten to shutdown the school. 
Nigerians share experience on social media 
Following the two recent cases, some Nigerians on social media, particularly Twitter, wrote about their bitter experiences at boarding schools. Most of the commentators are either alumni or relatives of folks in boarding school.  
Ogbena Divine said the "worst things" happened during his days as a boarding school student. "In 2013 during our founders day celebration, some old students came to our hostel in Federal Government College, Okigwe. One of the guys pointed to a locker where a senior student locked a junior student before going on long vacation. 
"The skeleton of the boy was found after a long break. One said his classmate in 1993 is still a cripple because he fell from a locker when being punished by a senior. A lot has happened, we are lucky we have social media now." 
Another alumnus of a government boarding school, Adeyinka Odutoyo who is now a journalist also shared his experience, saying "this Dowen business really just takes me back to my days in Lagos State Model College, Badore. You see, the truth is, the seniors who bully students are just as bad as the teachers. 
"In Badore, you just had to learn to live and embrace the lesser evil. The Boarding School system does more evil than good, and you just begin to imagine how kids who should be young at heart are really just vile and evil." 
Another commentator who spoke on the trending issue, @LadyDonli said "bullying is a major pandemic in Nigerian boarding schools. I still remember the names of all the seniors who bullied me in school over 12 years later. It never leaves you."
Activists wade in
The Coalition for Gender-Based Violence Responders (CGBVR) last week attacked the ministries of women affairs and education over their silence on the rape and death of Keren.
Also, the Human Rights Writers Association (HURIWA) has described as disappointing the inaction of the government with regards to the incident.  
The national coordinator of HURIWA, Emmanuel Onwubiko, noted that the authorities' silence on statutory responsibility to all school children, to keep them safe, is equated to abdication of their duty. He later called on them to act immediately by first shutting down the school or face mass action by the teeming Nigerian youths.
Speaking with HumAngle on Saturday, Dunsi Olowolafe, a human rights activist said "the government needs to take proactive measures on the inhumane treatment of students in boarding schools. We want to charge authorities in Abuja and Lagos to do the needful and ensure that evil doers in both schools face the law.  
"The role of authorities in these situations will make other students speak out and help cleanse the rot in the education sector. There should not be room for bullying or attacks on students by their seniors or even teachers. It is sad that this is happening today."
Government actions, inactions 
The Lagos government has taken proactive steps by ordering the shutdown of Dowen College  and a follow-up investigation into the incident.  
The announcement was contained in a statement signed on Friday by the Assistant Director, Public Affairs, of the Lagos State Ministry of Education, Ganiu Lawal.
The State Commissioner for Education, Folasade Adefisayo, also visited the school, saying the incident was very shocking. 
"The State Government is in touch with the parents at this difficult time. We reassure the family of the late Sylvester Oromoni and Lagosians at large that efforts are being made to unravel the circumstances leading to his demise, even as we reiterate the government's commitment to Child Protection and Safety in the state," the Commissioner said.
This is, however, not the case with the Federal Capital Territory administration which keeps mum despite public outcry.  
School teachers speak
Two boarding school teachers at the Lagos State Model College, Badore told HumAngle that lack of proper home training often contributes to irregularities in schools.  
One of them who spoke under anonymity because she was not authorized to speak said "the teachers can only try. The problem sometimes comes from the parents, especially children of the rich who were already bad before sending them to boarding schools to remodel their lives.  
"We recently found out that some students broke through the ceiling of their hostel and were smoking inside the roof. Their colleagues have long been aware but they cannot even call our attention because the perpetrators will hurt them if they later discover the person that reported them.  How many of them do you want to discipline? It is really getting worse." 
An administrative officer in the same school said "it would take a joint effort of school management and parents to curb ugly happenings in our boarding schools. All hands must be on deck and the government must punish abusers, whether students or staff, to curb the spread of this new trend."
Effect of abuse on students
A psychologist, F. Rivara said in his 2016 thesis that the individual who is bullied often ends up as a bully if he or she survives it.
"Being bullied makes young people incredibly insecure. When you're being bullied, you can feel constantly insecure and on guard. It has a big mental and emotional impact—you feel unaccepted, isolated, angry, and withdrawn.
"The physical health consequences of bullying can be immediate, such as physical injury, or they can involve long-term effects, such as headaches, sleep disturbances, or somatization. Being a child or youth who is bullied changes behavior, and neuroscience research suggests this experience may also change the brain.
"Psychological problems are common after being bullied and include internalizing problems, such as depression, anxiety, and, especially for girls, self-harming behavior."
---
Support Our Journalism
There are millions of ordinary people affected by conflict in Africa whose stories are missing in the mainstream media. HumAngle is determined to tell those challenging and under-reported stories, hoping that the people impacted by these conflicts will find the safety and security they deserve.
To ensure that we continue to provide public service coverage, we have a small favour to ask you. We want you to be part of our journalistic endeavour by contributing a token to us.
Your donation will further promote a robust, free, and independent media.
Donate Here