Election Security
Features
Traumatised By Past Attacks, Nigerian Journalists Skeptical About Covering 2023 Elections
Attacks by security personnel and political thugs during elections are sowing doubts in journalists about observing the polls – and so creating an environment that makes even more malpractices possible.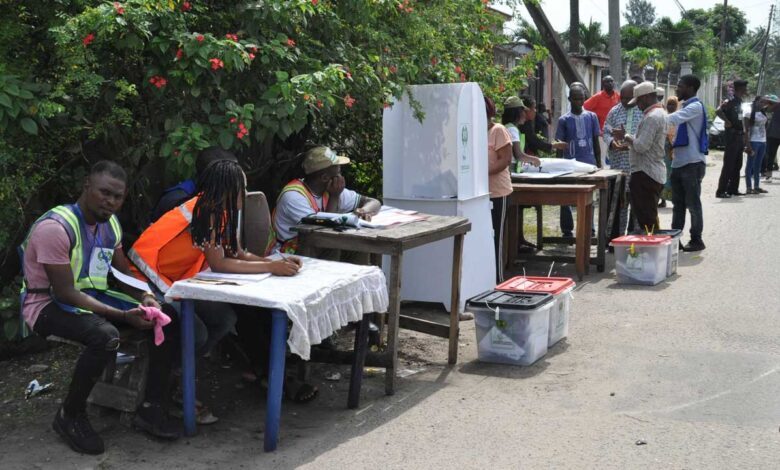 Even if Iretomiwa Dele-Yusuff would cover any election in the future, she has made up her mind never to carry out such an assignment in Anambra or any of the states in the Southeast region of Nigeria.
Her experience in the Ogbaru area of Anambra during the Nov. 2021 gubernatorial election left her traumatised. After surviving harassment during the poll, Iretomiwa concluded not to take part in other election coverage projects.
The journalist, who at the time was observing the election for the Centre for Journalism Innovation and Development (CJID) and Premium Times, said seeing heavily armed security officials at various roadblocks in the morning of the election made her feel safe.
She was, however, frustrated by Naval officers who harassed her and "demanded that I come back to visit later in the night." The officers, on several occasions, also assaulted her driver by accusing him of belonging to the Indigenous People of Biafra (IPOB), an outlawed separatist group.
"The security operatives stationed at the roadblocks called every single man an IPOB member and they were degrading," she told HumAngle on the phone. "They also hijacked my tricycle, forcing me and the rider to take them to the second Niger bridge, which was about forty minutes away."
The incident happened when Iretomiwa, who was having her menstruation at the time, was heading to her hotel to clean up.
"How would I have explained to the officers that I was soiled?"
She had to cover up with her vest. When she eventually got to the hotel, she explained her situation to the driver, who found water to clean the seat.
"It was traumatising because he had to see what he ordinarily shouldn't have seen."
Before Iretomiwa's Anambra experience, she was caught in a crossfire during the 2019 governorship election in Kogi state. When she arrived at Ward 5, PU 4 in Ugwolawo, she noticed that the place was deserted except for one Civil Defence officer, an INEC official, and men dressed in ankara.
"The men were seen turning people, probably voters, who were approaching the polling unit back. One of them had a rifle. I moved closer and saw that all the ballot papers had been removed from the ballot boxes and sorted. Also, some men were seated and busy thumb-printing the spare ballot papers," she recalled.
"Almost immediately, the man with the rifle started speaking angrily in Igala while wielding his gun threateningly at my motorcyclist. My motorcyclist turned, grabbed my arm and dragged me towards his bike."
They were apparently not pleased with her presence at the scene. She had to remove items that could identify her as a journalist and seek refuge at a residence nearby. While in hiding, there was an exchange of gunfire in the community between police officers and thugs. "We all had to lie flat on our bellies on the dirt floor. The continuous gunshots and shouts were enough to wake the dead," she wrote in her memoir.
Asked if she was prepared for the upcoming general elections, she replied that she was no longer interested. "I survived one, don't let me go back. Even if I would cover elections in the future, not in any of these states."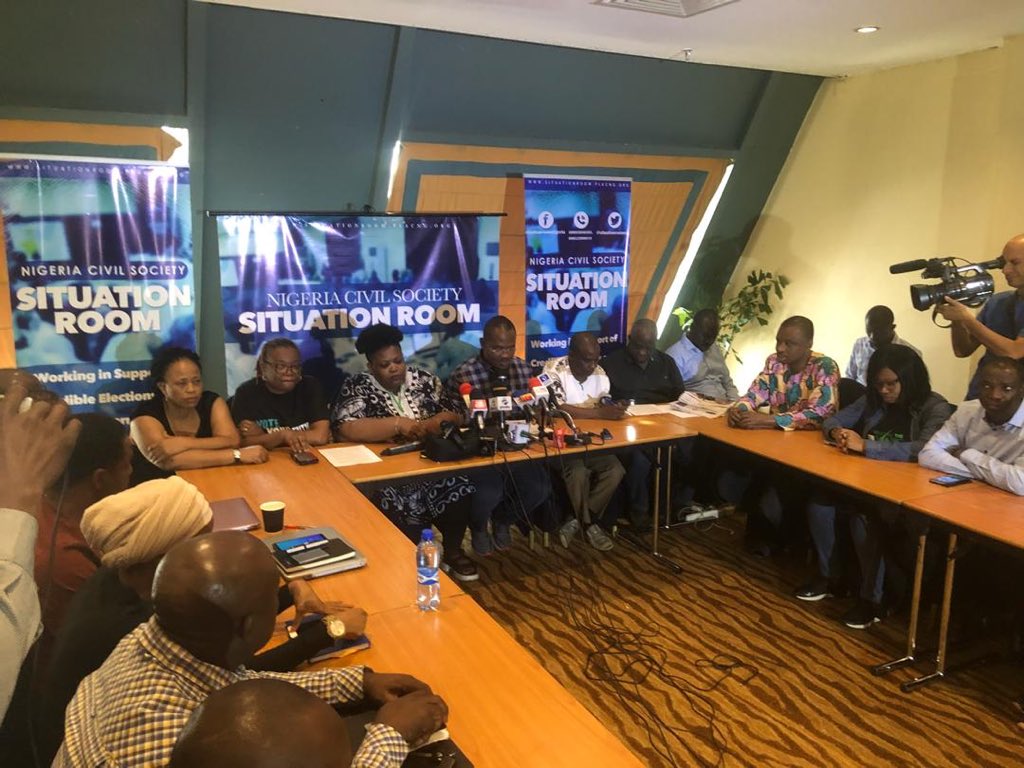 Despite the fact that the media's active participation is necessary during elections as they serve as watchdogs monitoring voting processes and documenting malpractices, Iretomiwa's experience was one of many cases where security agents and thugs prevent journalists from carrying out their lawful duties smoothly.
A scary trend
June 18, 2022, remains fresh in Jeremiah Omoniyi's memory. The Premium Times sports journalist was arrested and beaten by security personnel while observing the Ekiti governorship election at Afao Ward 1 in the Irepodun/Ifelodun area.
Since part of his job was to share relevant information to help evaluate the election's fairness, Omoniyi used his phone to film fighting among voters and sent it to his newsroom.
As he was leaving the scene, he was accosted by security agents who accused him of being the brains behind the chaos. They proceeded to assault him even after he had shown them his identity card and press tag.
"They claimed I was one of those causing violence. Before I could explain myself better, one of them slapped me. They took me away with a threat never to return me to my family. I was really scared to hear this and I had to succumb to all they accused me of doing."
He was subsequently held at Iworoko police station in the town. Jeremiah's whereabouts would have been unknown if not for a journalist from another newsroom who raised the alarm about the arrest.
Aside from state actors, journalists covering elections also face attacks from political thugs, like these two journalists covering the rerun senate elections in Akwa Ibom in Jan. 2020.
On Sept. 19, 2020, Nathaniel Offel, who covered the governorship poll in Edo for GeeTV, and Samson Adenekan were also molested for documenting voter inducement.
The fears
Because of past experiences, many journalists are scared of putting their lives on the line in 2023. According to a 2019 report by the Coalition for Whistleblowers Protection and Press Freedom, 352 cases of harassment against journalists were recorded between 1985 and 2019.
The International Press Centre (IPC), in 2021, also documented at least 40 incidents of attacks against journalists. Because of incidents like these, Nigeria is ranked one of the worst countries in Reporters Without Borders' latest Press Freedom Index.
Although his illegal arrest and arraignment did not happen during the elections, Sikiru Obarayese, a journalist with the Nigerian Tribune, said having experienced torture for filming protests and being charged to court for recording a divisional police officer, he is scared of covering the polls this year.
"Being attacked twice by the police really affects me as a journalist," he said. "Each time I remember that journalists have roles to play in elections, I get disturbed because the fear of being attacked comes to mind. For me, covering the next election is not an option considering the fact that police officers who harassed me twice will also be on the field."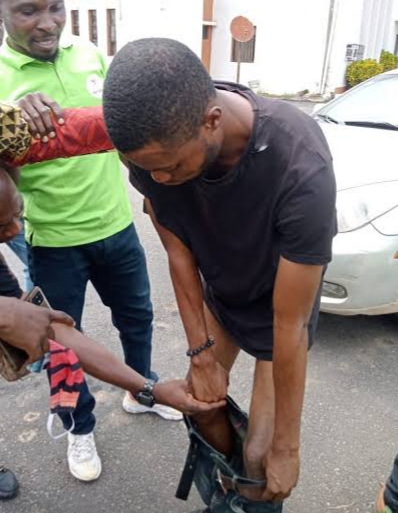 Flash Quadri, a reporter with AllNews, believes nothing has changed, considering how much violence erupted during the various party primaries.
"While I applied to cover the elections coming up later this month, the Southeast is no longer an area for me because of the reported cases of attack on INEC facilities. All of these already instilled fear in me and my colleagues. So, even if accredited, I may not go."
Media experts weigh in
Reacting to previous attacks on journalists during elections and the fears ahead, Angela Quintal, Africa programme coordinator at the Committee to Protect Journalists (CPJ), said the media plays a huge role in the conduct of credible elections and "should never be the subject of threats, violence, or harassment."
She urged Nigerian authorities to investigate all allegations made by journalists about interference in their work covering elections.
For Lanre Arogundade, Director of IPC, journalists must take safety measures and not play the role of primitive heroes or heroines by going to areas known to be dangerous with little or no guarantee of their safety.
"The rights of journalists to monitor and report election activities as guaranteed by various regulatory frameworks such as the Electoral Act, the Nigeria Broadcasting Code and the Nigerian Media Code of Election Coverage have not been respected as expected."
Need for mental health support
Asked if they spoke to therapists about their distressing experiences, the journalists interviewed for this piece said they simply 'move on' with their routine activities after sharing their plights with friends and colleagues.
Research shows that mental healthcare is beyond the reach of the average Nigerian, and journalists like those who have suffered attacks in the past are no different.
While one in four Nigerians, according to the World Health Organisation (WHO), is suffering from some form of mental illness, there are only eight psychiatric hospitals in the country.
As many citizens face difficulty getting support, they find other ways to cope. Some of the journalists who spoke with HumAngle chose to abstain from covering the 2023 polls.
In a 2009 analysis, the Dart Center for Journalism and Trauma at Columbia University reviewed more than two dozen studies of journalists and found that a striking 80 per cent to 100 per cent of journalists have, in some way, been exposed to work-related traumatic events that potentially pose a "risk for long-term psychological problems, including PTSD, depression and substance abuse." Despite all of these, some newsrooms are yet to take mental wellness counselling for their reporters seriously.
Ayo Ajeigbe, Lead Clinical Psychologist at Olive Prime Psychological Services, said the kind of experiences faced by the journalists is a clear case of complex trauma.
"It means the multiple experiences of these journalists are sufficient enough to cause PTSD and the fact that they are having second thoughts about covering the election is an indication that they are just trying to cope," he explained.
"They are having a change in their schema, that is, a change in behaviour that is making them interpret and predict the future. It means that they have already preempted that something negative may happen during their assignments."
Ajeigbe advised that affected journalists should be exposed to intensive periodic therapy so as not to lose interest in their job.
"Most of these memories won't go away, but intensive therapy could help change the interpretation of the memories for them."
Stephanie Adams-Douglas, Deputy Manager of Media Freedom at the CJID, also urged newsrooms to give their journalists physical and psycho-social safety when they are working on the field.
Speaking on the way her organisation has been helping to address this menace and how to assist reporters covering the next election, she said, "Journalists are keen on solving every other people's problem but hardly get support for themselves. For us, we try to ensure that every attack on journalists is accounted for. We ensure that journalists are being catered for and keep the data of these attacks for the record."
The CJID tries to create safe spaces for journalists through a coalition that protects whistleblowers and press freedom.
"We condemn attacks on journalists and reach out to authorities," Stephanie added. "We are always reaching out to necessary authorities to secure release of journalists illegally arrested during elections. Journalists are humans that should not be ignored."
Meanwhile, some journalists have shared tips on how to stay safe, such as use of community members to get proper reportage during the polls.
Peter Afunanya, the spokesperson of Nigeria's secret police, the SSS, also acknowledged that journalists have a critical role to play by providing information to the public. He added that the agency is doing more to strengthen its activities to ensure the safety and protection of citizens and journalists during the election season.
---
This report is supported by the Centre for Journalism Innovation and Development (CJID) in partnership with Canada Fund for Local Initiative.
---
Support Our Journalism
There are millions of ordinary people affected by conflict in Africa whose stories are missing in the mainstream media. HumAngle is determined to tell those challenging and under-reported stories, hoping that the people impacted by these conflicts will find the safety and security they deserve.
To ensure that we continue to provide public service coverage, we have a small favour to ask you. We want you to be part of our journalistic endeavour by contributing a token to us.
Your donation will further promote a robust, free, and independent media.
Donate Here