Features
Human Rights
Tragedy On The Road To Maiduguri's Cattle Market
At the height of Nigeria's war with Boko Haram, safety during travels within Borno was as uncertain as a roll of the dice.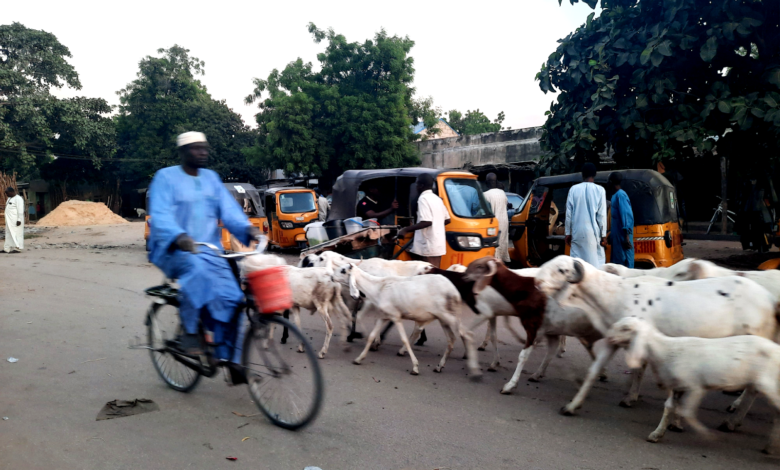 One cool morning many Septembers ago, Goni set out on a long journey to the urban capital of Borno with a few personal items, three companions, and a healthy herd of goats. He was going to sell the livestock at the Maiduguri Cattle Market, use the proceeds to buy fabrics, and then head back home to his family and fiancée. The fabrics were part of his bride price. In three months, he was going to be Amshigni's husband. But nothing went as planned.
After all, it was an unstable period in northeastern Nigeria, a region squirming under the weight of violent extremism. A road could be open today and closed tomorrow. A market could buzz with activity today and be dead silent the next day. A building could stand strong one moment and be nothing but rubble and ashes the next. Similar misfortunes arbitrarily befell people. Deaths. Displacements. Disappearances. The air was heavy with a dark foreboding.
In Goni's experience, though he was heading for the market, he — and his travel companions — ended up in military detention, where they enjoy as little freedom as the goats they had hoped to trade.
There were four men on this journey: Goni Zain, 16; Mallam Sa'ed Mohammed, 25; Ali Hassan, 30; and Zogolo Hussaini, 40. The distance from Rafa, their village in Bama, to the market in Maiduguri is about a hundred kilometres. On foot — assuming one travelled in a straight line and without rest — it would take an entire day to arrive at the destination. But the travellers took a detour that first led them north towards Dikwa before the westwards journey to the state capital. In the evening, halfway through the trip somewhere between Ajiri and Mafa, they encountered a group of soldiers.
As Kellu Jime, Goni's mother, would later hear from multiple witnesses, the soldiers fired into the air and the men raised their hands in surrender. They explained their mission: to sell goats in Maiduguri. But the soldiers arrested both the men and their goats.
The victims' parents recall that the incident happened two months into Tukur Buratai's tenure as Nigeria's army chief — or two months after the fasting season of Ramadan, placing it roughly around Sept. 2015. It's suspected that the arrests may have been connected with a dusk-to-dawn curfew imposed on movements in Maiduguri at the time.
"There was another group of travellers behind them," says 50-year-old Kellu. When that group heard gunshots and saw the military personnel, they stopped, climbed on nearby trees, and witnessed what happened. A panic-stricken Kellu asked the witnesses if the soldiers had killed her boy. They replied no, "only that they beat them and put them in the car".
Goni is her only son. When she heard about the arrest, her instinct was to go straight to Maiduguri to look for him.
"But because of the state of emergency, the road was closed and people could only come to Maiduguri on foot. When I said I would come to search for him, I was told it was too far and wasn't safe to go. I felt very bad about it," she says, the shock from that day still blazing through her eyes.
Eventually, her husband, Zain, fell sick and she had to stay back to look after him.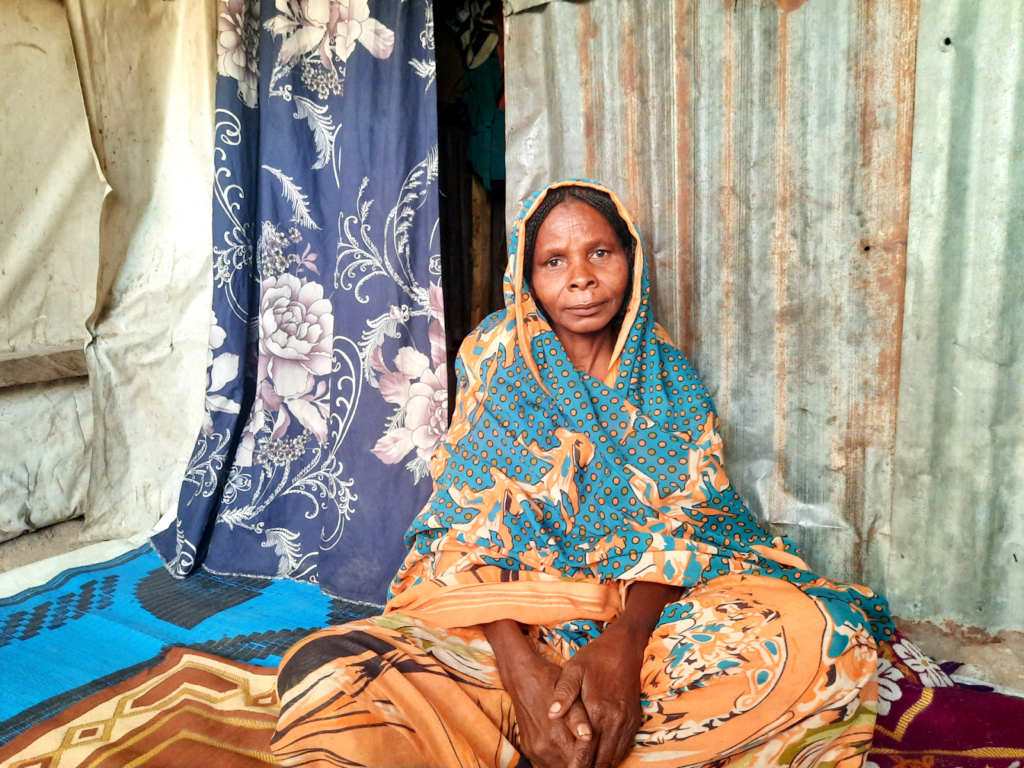 Goni is moderately tall and light-skinned. "He is yellow like you," Kellu says, pointing at me and, for the first time, opening the doors of her face to a smile. When she goes into a rhapsody about his qualities, she moves from a resting position and appears to speak with her entire body.
"Because his father was old, he did everything for us. He reared livestock and did seasonal farming. He was peace-loving. He did not smoke cigarettes. He was not smoking any hemp. My child was innocent. He did not fight with anyone."
Kellu has relied on hearsay and third-party reports to know about her son's condition. Those who witnessed the arrest did not return to Rafa until seven days later. That was when she first confirmed both the bad news of his encounter with soldiers and the good news that he was alive. She has also heard rumours that he is held at the Maximum-Security Prison in Maiduguri.
"Red Cross went to Banki and Bama IDP camp and called names of some people in detention. People sent me messages that we heard the name of your son, but I've not heard from them myself."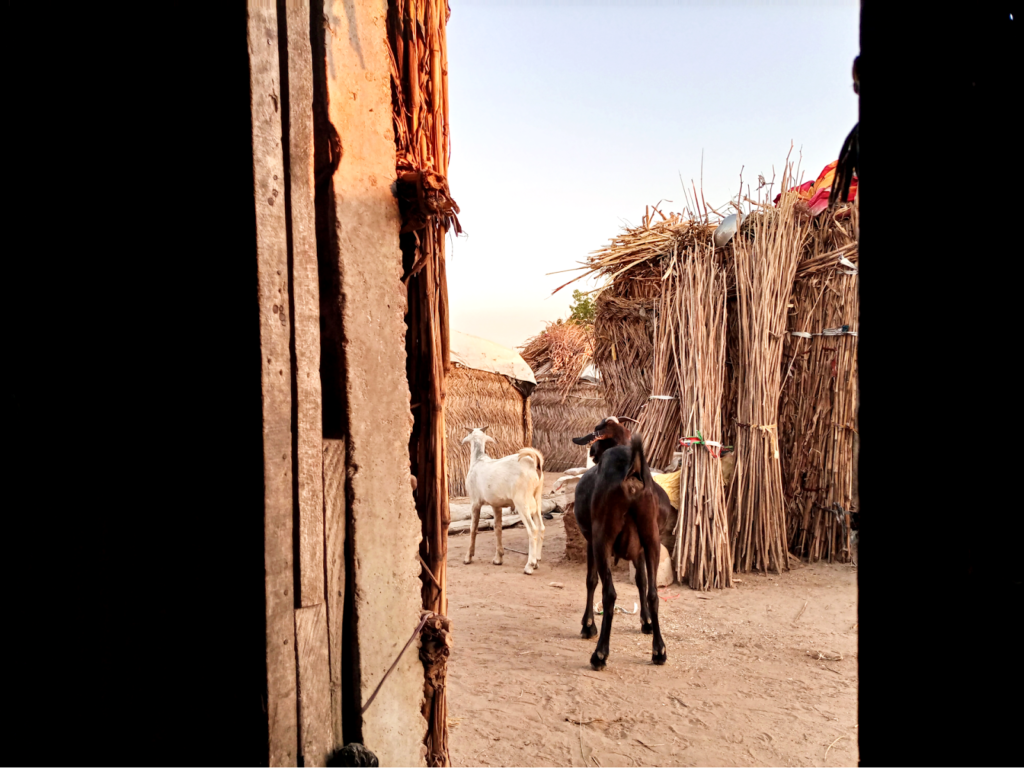 Besides Goni, who needed money for his wedding, the insurgency generally inspired a wave of panic-selling by livestock owners. This was Mallam Sa'id's reason for embarking on the trip to Maiduguri. Boko Haram insurgents had a habit of robbing people of their animals and many reckoned it was safer to sell quickly than lose their possessions.
The cattle market in Maiduguri, locally known as Kasuwan Shanu, provided an avenue for such transactions. It used to receive pastoralists from the neighbouring countries of Cameroon, Chad, and Niger, serving both as a place to trade and a gateway to the rest of Nigeria. But its reputation ran aground after the insurgency broke out. The market suffered bomb explosions and has been accused of serving as a source of revenue for terrorists who sold rustled animals. The state government suspended most trading activities in the market, especially imports from other regions, between 2016 and 2018. Today, it has again come to life but remains a far cry from its old self.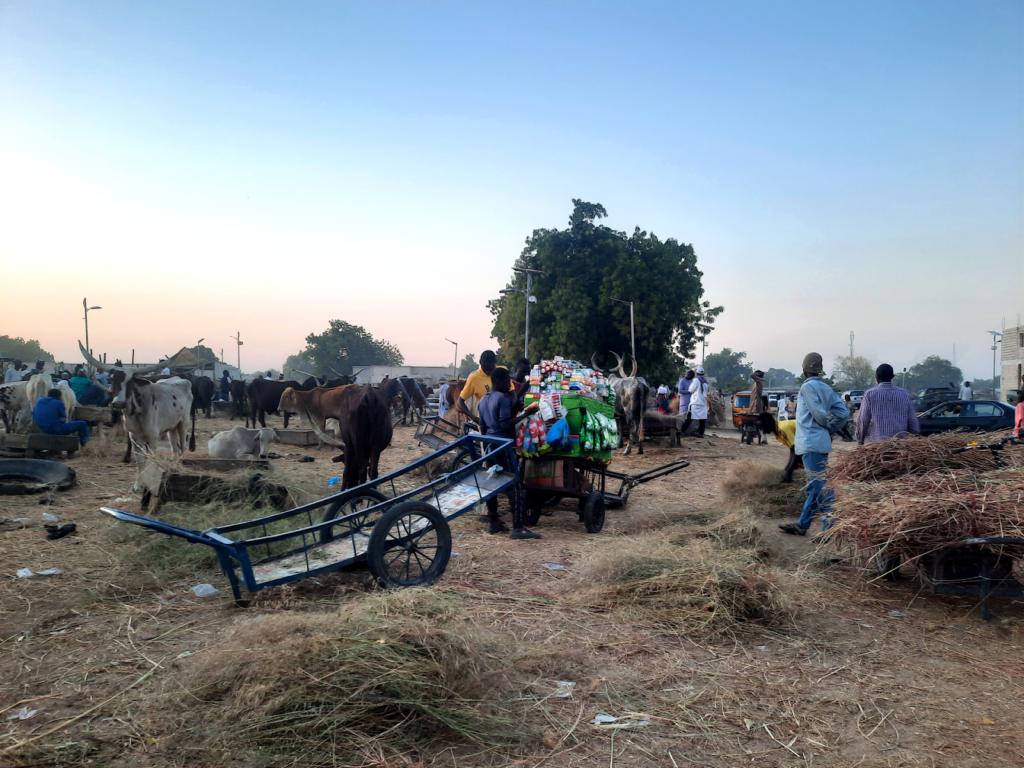 Before the armed conflict, the agrarian people in Rafa lived undisturbed. It was a small community with only about 80 households. But the insurgents, as soon as they arrived at the scene, ripped apart whatever sense of safety they had.
"They used to come and go. Our fear was if they came and stayed with us, they would force our children to join them," Heiwa Zigolo, Mallam Sa'ed's mother, recalls with a frail voice.
She heard about her son last June from former detainees who saw him. But as she divulges this information, it doesn't seem like an update that particularly excited her. Instead, she says it quietly as if the news broke her heart, as if it only made her contemplate the suffering Mallam Sa'id would have gone through in all the years he's been away.
Military detention facilities in Nigeria have indeed become infamous as places of horror and mass deaths. The cells are congested and the conditions are unbefitting for human beings. According to Amnesty International, at least 10,000 detainees died between 2011 and 2020 in one of such facilities due to "severe overcrowding, scarce food and water, extreme heat, infestation by parasites and insects, and lack of access to adequate sanitation and health care".
Sa'ed earned the Mallam (learned man) title from his devotion to religious knowledge. He attended a Qur'anic school in Maiduguri and had remained unmarried to focus on his studies. He had gone to Rafa because of terror attacks in the state capital. "And when it became worse here and the road was closed, we asked him to go with the goats and sell them. We told him not to return and to stay back in Maiduguri," his mother says.
His continued detention crushes Heiwa's spirit. She misses how, whenever he was home, Mallam Sa'ed would curl up next to her and rest his head on her lap like a child who has found sanctuary. If he were around, she tells me, he would have memorised the Qur'an by now and been married with children.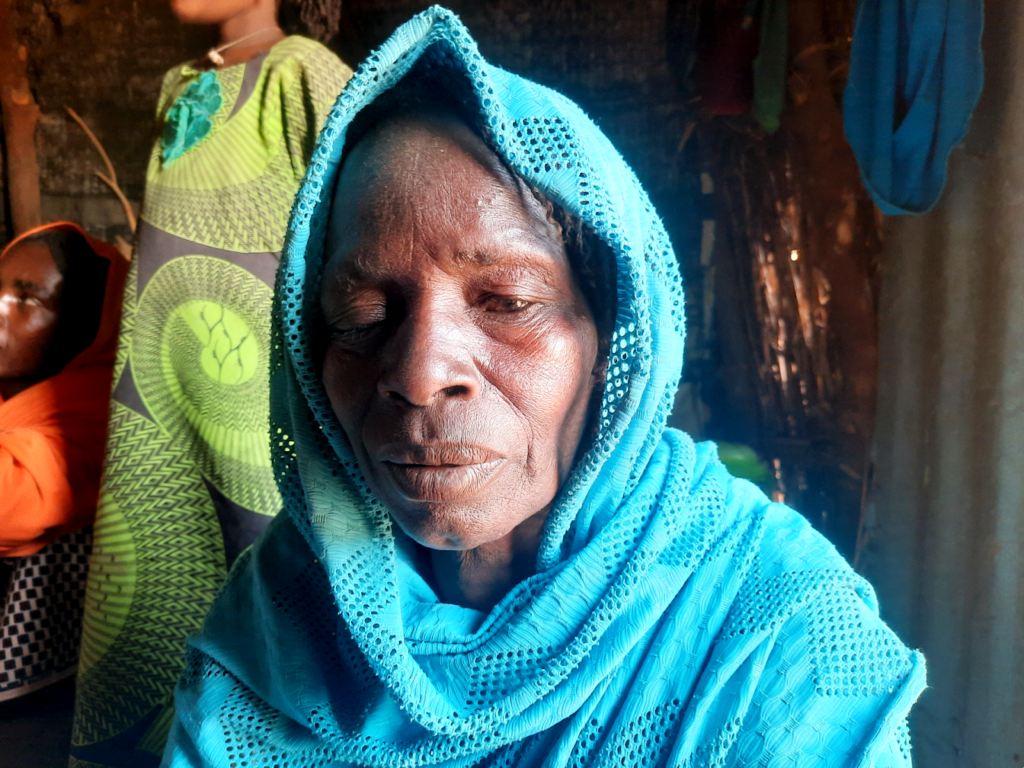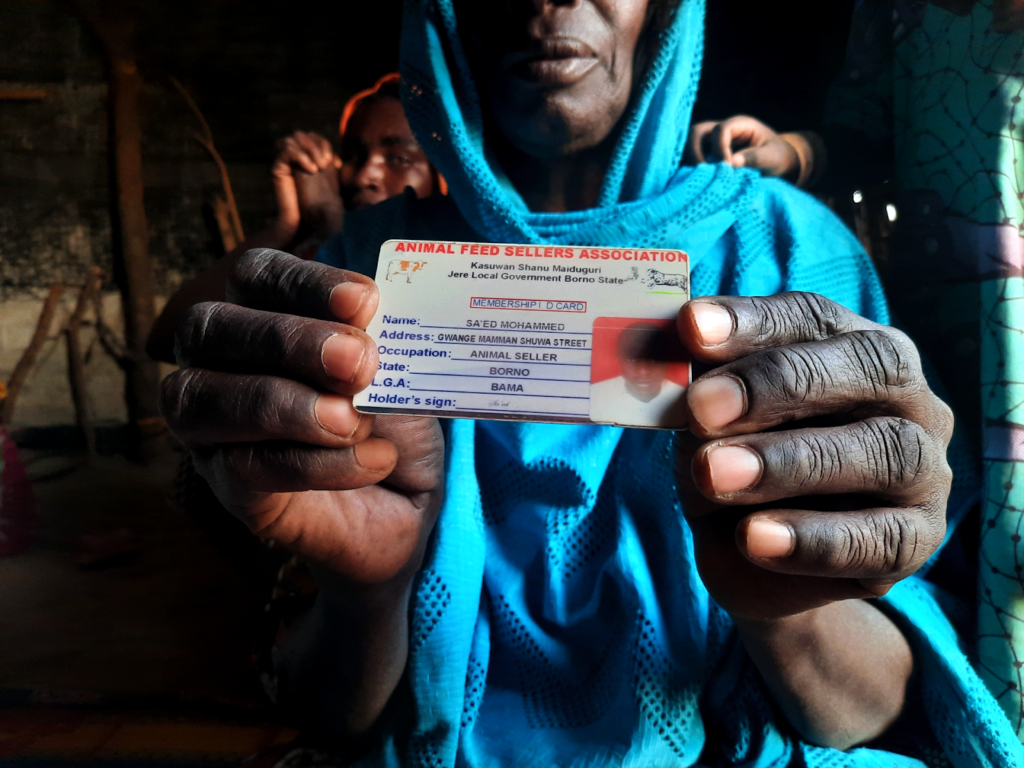 Ali Hassan, who was on the journey too, had taken only one cow with him that he planned to sell. "We told him this place was dangerous. He said, 'No, we're coming. We'll go and come back.' Up to now, his six children are here, at the Shuwari camp, and his wife has remarried," Kellu tells HumAngle.
The terrorists continued looting their livestock and started to kill whoever disobeyed them. Eventually, the people of Rafa were forced to leave their homes. Many currently live at the Garki Block displacement camp in Maiduguri, coincidentally only a six minutes drive from the cattle market.
---
A lot has happened since Goni's arrest. His sorrowful father took ill and died four months later. Amshigni, his cousin and then fiancée, married someone else and is a mother of three.
Another issue that tugs at Kellu's heart is the goats.
Some of the ones Goni travelled with belonged to her sister – Amshigni's mother. "They are still talking to me about the goats," she says, flailing her hands as if the information has just broken free from the place she had restrained it. "They keep reminding me that he didn't come with them. 'Our goats. Our goats.'"
Another displaced woman at arm's length overhears this and cautions her not to bring it up, but Kellu would not have any of that. Her face rolls into a frown. "No, I have to tell them what is paining me," she mutters. She wonders how in all that has happened, some people could be more concerned about the missing livestock than her precious boy.
"I just want to have my child back. I want him to come and say 'good afternoon, mom' or 'good morning, mom'. I want to know about the condition of my child."
---
This report was produced in partnership with the Open Society Initiative for West Africa (OSIWA) under the Missing Persons Register's Population and Amplification Project.
---
Support Our Journalism
There are millions of ordinary people affected by conflict in Africa whose stories are missing in the mainstream media. HumAngle is determined to tell those challenging and under-reported stories, hoping that the people impacted by these conflicts will find the safety and security they deserve.
To ensure that we continue to provide public service coverage, we have a small favour to ask you. We want you to be part of our journalistic endeavour by contributing a token to us.
Your donation will further promote a robust, free, and independent media.
Donate Here