Analyses
Human Rights
News
There Are Challenges With Pro Bono Legal Service For Indigent Nigerians
HumAngle looks at the circumstances surrounding pro bono legal service for indigent Nigerians, and the challenges of offering free legal services as human rights lawyers.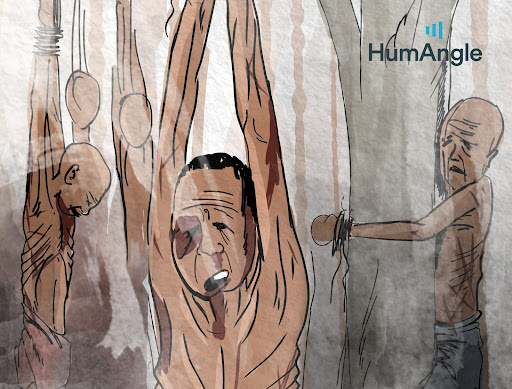 One of the key requirements for lawyers in Nigeria to be inducted as a Senior Advocate is to have offered free services to indigent citizens that could not afford legal fees. In legal terms, it is known as 'Pro bono services'.
Pro bono is short for "Pro bono Publico", a Latin phrase which means "For the public good". Unlike the Legal Aid Council services funded by the Nigerian government, pro bono services are provided by lawyers in their professional capacities without the anticipation of receipt of payment for such services.
Though there are no pro bono chambers in Nigeria, some law firms do offer the service, and to many of them, it is part of their contribution to better the lot of the common man.
Often, they help to secure the bail of people arrested by the police and also visit prisons to find out about inmates who have no legal representation in court.
One major advantage of pro bono services for the State is that it helps to decongest the prison. Recent data from the correctional authority reveals that the country's facilities have the capacity to hold 50,083 inmates but they currently hold up to 70,056. Of the 70,056 inmates, 50,822 are awaiting trial, and only 19,234 have been convicted. By these statistics, it means seven out of 10 inmates are serving jail terms without being convicted.
Lawyers who spoke to HumAngle said many of those serving jail terms without trial, who could be awaiting trial or suspects, would have been out if they had the opportunity of being represented in court by a lawyer who is willing to offer a pro bono service.
This is a pointer to the fact that pro bono legal services in Nigeria are still far from being sufficient to match the country's ever-increasing population of individuals who need legal services, leaving many of them with few options.
In a bid to promote pro bono, the National Youth Service Corps (NYSC) also has its aid group usually made up of lawyers and a few corps members who are law graduates.
The aim of the legal aid group under the NYSC scheme is to be able to render free legal services to indigent inmates and other persons.
Members of the legal aid group focus mostly on those in prison and police custody. They visit the inmates in custody, interact with them to know their offences, how long they have been in custody and whether they have legal representation, a corps member who is also part of the group explained.
"Aside from handling cases in courts, we also pay fines on behalf of the inmates who have the option of a fine for their release," said the law graduate who did not want to be named in the media because of the NYSC policy.
"There are times when we take up cases when people who have their loved ones in detention reach out to us to help facilitate release of their relatives in police custody."
HumAngle understands that the NYSC legal aid only handles cases of minor offences and not those that carry capital punishment such as death sentence, or sentences ranging from seven years of imprisonment to life imprisonment.
Those rendering pro bono services
The young lawyer told HumAngle that one of the challenges facing the NYSC Legal Aid group in trying to offer free services is its inability to finish up some cases within one year of the mandatory national scheme.
Logistics, according to him, have been a major challenge because the group's major source of funding come from stipends being donated in their community development service (CDS).
Like the NYSC Legal Aid group, there is also a programme known as a law clinic in law departments in some universities across Nigeria. The programme provides hands-on-legal experience to law students and also offers free legal service to mostly indigent people.
HumAngle learnt that clinical professors and senior lecturers who are mostly experienced lawyers and teachers coordinate the affairs of the law clinic with law students, working towards serving the public interest.
Some states also help citizens to get free legal services through the office of The Public Defender (OPD) which renders legal aid to indigent persons on civil matters. HumAngle has also done a series of reports on non-governmental organisations helping Nigerians to get access to justice for free of charge.
Challenges involved in pro bono legal services
Lawyers, however, say the pro bono space has its own challenges as they face difficulties in ascertaining the genuineness of clients' claim of being indigent.
"There are people who try to take advantage of services that are meant for the underprivileged and they make a mess of the legal pro bono practice in Nigeria," said Temitope Ajayi, a Lagos-based lawyer.
Ajayi said, too often, lawyers rendering pro bono services do not have means of ascertaining if the clients are genuinely indigent.
"There is no publicly available means of verifying that a client is genuinely in need of these services. It takes time to investigate the veracity of their claims prior to providing the pro bono legal services," he said.
Rapulu Ernest, the spokesperson of the Nigerian Bar Association (NBA), says financing litigation is increasingly becoming more expensive especially when judgments are to be appealed. This, he explained, makes pro bono legal services to be in high demand.
According to him, NBA, the umbrella body of practising lawyers in Nigeria is also handicapped in offering free legal services because it is more of a pressure group.
Ernest said NBA "liaises with the legal aid council in the ministry of justice," to help indigent people.
A public interest lawyer, Adesina Ogunlana also spoke on some of the challenges hindering legal practitioners from effectively carrying out pro bono services.
"Free services are actually not free because aside from going to court to represent indigent clients, lawyers pay to file cases. The truth is lawyers themselves need to be financially stable enough before considering pro bono," Ogunlana argued.
But he lamented that many rich Nigerians have abused that privilege, because they believe that lawyers who do pro bono legal service are financially handicapped.
"People call me for almost all cases of human rights abuses but I also have chambers that I run which need to be properly taken care of," he said.
"Who pays for our hotel accommodation when we have to represent indigent clients outside the state we live? Amid these, you will realise that an average Nigerian does not also want to fight for himself so there are times people do not want to even defend their rights when we offer them our service."
Another lawyer, Festus Ogun said the reason many lawyers offer free legal services is for the public interest, adding that the Nigerian judicial system hinders justice.
"We take pro bono cases up knowing full well that the only gain is pursuing public interest. The major challenge is that our justice system itself is a hindrance to justice. Aside from the financial constraint which has incapacitated a quite number of lawyers, we do not have a system that work and help faclilitate justice easily," Ogun explained.
He also said needless arrest of innocent citizens by security operatives and 'holding charge' is a challenge for lawyers offering free legal service.
"Holding charge is the practice of filing a charge and arraignment of a criminal suspect before a Magistrate which lacks the jurisdiction to try a case. This brings a lot of workload on pro bono lawyers."
The immediate past chairman of NBA Ikorodu branch in Lagos, Bayo Akinlade added that there is no provision for financial grants from international bodies to make the work of lawyers doing pro bono easier. He also said that access to courts and prisons' records of inmates are difficult to achieve.
"It is also important that agencies like the police stop illegal arrests of indigent people and stop oppressing people."
Amid all of these challenges, the lawyers agreed that the pros of pro bono legal service should overshadow the cons because "justice delayed is justice denied".
"It is for this reason that despite the all difficulties we face, we are still taking proactive steps to offer pro bono services to clients because of public interest," he added.
---
Support Our Journalism
There are millions of ordinary people affected by conflict in Africa whose stories are missing in the mainstream media. HumAngle is determined to tell those challenging and under-reported stories, hoping that the people impacted by these conflicts will find the safety and security they deserve.
To ensure that we continue to provide public service coverage, we have a small favour to ask you. We want you to be part of our journalistic endeavour by contributing a token to us.
Your donation will further promote a robust, free, and independent media.
Donate Here