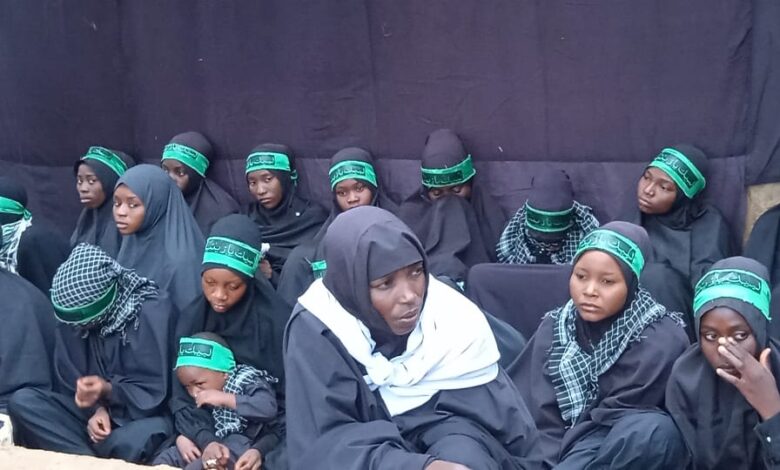 When gunshots rang out on a Friday in Nov. 2015, Adamu Auta thought they were fireworks. But when he saw his people who were in a procession to mark Ashura, a Shiite holy day, running from their place of rest in Dakasoye village along the Kano-Zaria expressway in Northwest Nigeria, he knew danger lurked within.
A suicide bomber had set off an explosive device.
Minutes later, many, including his two sons – Muhammad Al-Amin, 14, and Aliyu, 13 – and neighbours with whom he had shared jokes and water during the symbolic trek, lay dead. Auta himself went still.
He couldn't process what had just happened. One minute, he was resting and joking with some men about how his cap was styled. Another minute, they were all dead.
"I was baffled. How could they all die in my presence within that little time frame? They taught us that death is certain for all souls, but I couldn't come to terms with this immediately," Auta says, cleaning some beads of sweat from his forehead as I sit with him at the Potiskum Martyrs' Centre in Mamudo, a town in Yobe State.
The immediate aftermath was chaotic. Smoke wafted up as people scrambled to find safety. There was a lot of blood and body parts splattered around the two-lane expressway, Auta says of the day he has been forced to relive over and over during conversations with his fellow Shia Muslims, strangers, and now the media.
When it got dusky, his heart swelled with a heaviness that numbed his nerves so much that he could barely contain himself as he sat beside the bodies of his sons.
That night as he lay on the mat, flashes of memory from the day's horror kept disrupting his sleep. When he shut his eyes to block images of the dead, he cursed, under his breath, the terrorists who had cut short the lives of his precious sons. The two had nursed ambitions of becoming a medical doctor and airforce officer. They were preparing for their junior secondary school certificate examination the following year.
"They were selfless and helpful whenever I needed assistance for my business trips. How could such sweet boys die in my stead?"
Auta said a quick prayer for their souls, covered his face, and sobbed himself to sleep.
The next morning after the fajr prayer, they buried the dead in accordance with the Islamic rites.
The eve of Ashura – the tenth day of Muharram, the first month in the Islamic lunar calendar – was known as a grey moment of despair. It often marked the solemn day when Shia Muslims mourn the martyrdom of Hussein, a grandson of the Prophet Muhammad, in 680 AD at Karbala in modern-day Iraq in fighting over who would lead the Muslim umma. The succession of the caliphate is a highly debated topic among Muslims. Sunnis believe that Abu Bakr was the right man to succeed the Prophet; Shia Muslims instead affirmed that the Prophet had decided that his cousin and son-in-law, Ali, should succeed him.
But for Auta, who believes his sons were martyred like Hussein, dying for a religious cause was the most honourable occurrence in his faith. So the next day, when he returned home, a pall of gloom hung over Mamudo town. He took to heart the words of Ibrahim El-Zakzaky, leader of the Islamic Movement Nigeria (IMN), one of the prominent Shia groups in Nigeria.
"Sheikh Ibrahim told me it was God who gave them to me, and it was He who took them back. He has accepted their worship."
While Sunnis emphasise God's power in the material world, Shiites value martyrdom and sacrifice.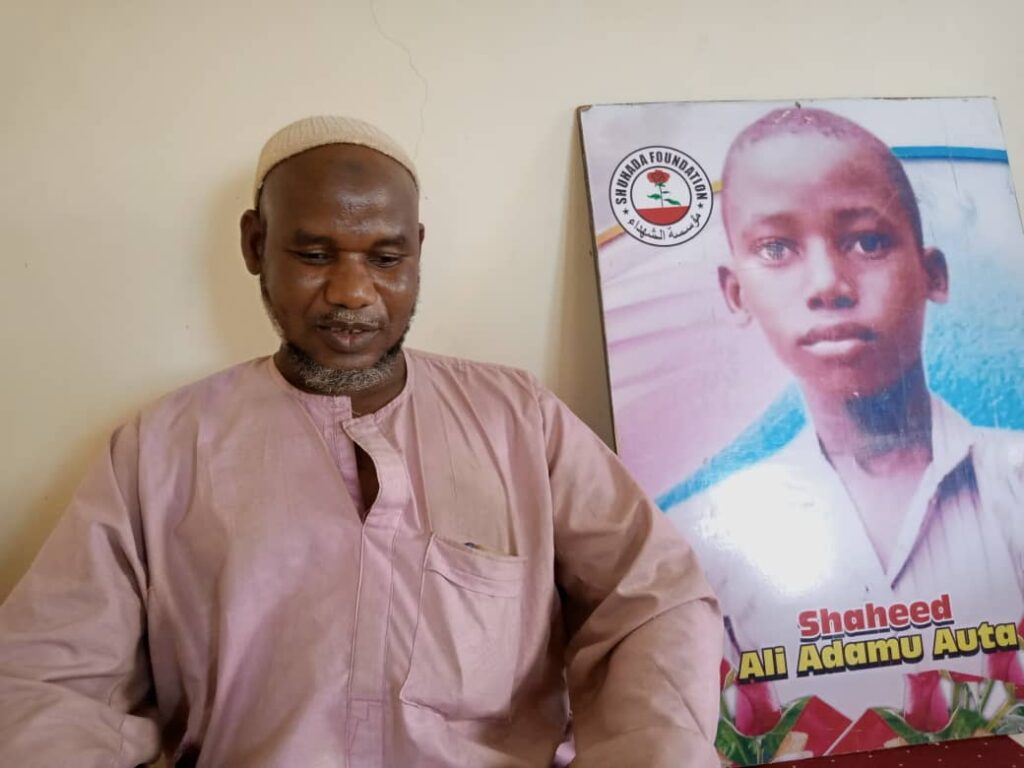 Meanwhile, a chill ran down Hadiza Isah's spine when news spread that her beloved husband had been killed in the bomb blast. Worst still, nobody gave her a full account of what had happened.
"They told me he had died in the attack and was buried the next morning on a Saturday [Nov. 26, 2015]."
The death of her husband left Hadiza, a mother of eight, unprepared for a highly uncertain life ahead.
"I was young and very worried about how to cater for eight children. Well, honestly, I got a change in my life because I didn't know where to start in bringing them up properly without their father. Things were really hard," she says, recounting how she shuffled with managing her business and taking care of her children.
Despite the gloomy air that filled the emptiness left behind by loved ones, nobody wanted to talk much about it, Hadiza says.
The bombing was the third attack against Nigerian Shiites within 12 months, leaving 21 dead and unnerving a community whose position has often been challenged.
In July 2014, a suicide bomber detonated himself in an open-air Shia mosque in Potiskum in northeastern Yobe state, killing four people. Another bomber killed 15 worshippers at a Shia religious ceremony later in November.
Boko Haram, the extremist group with Sunni roots, claimed responsibility for the Nov. 25, 2015, assault and several other targeted attacks on Shias in northern Nigeria.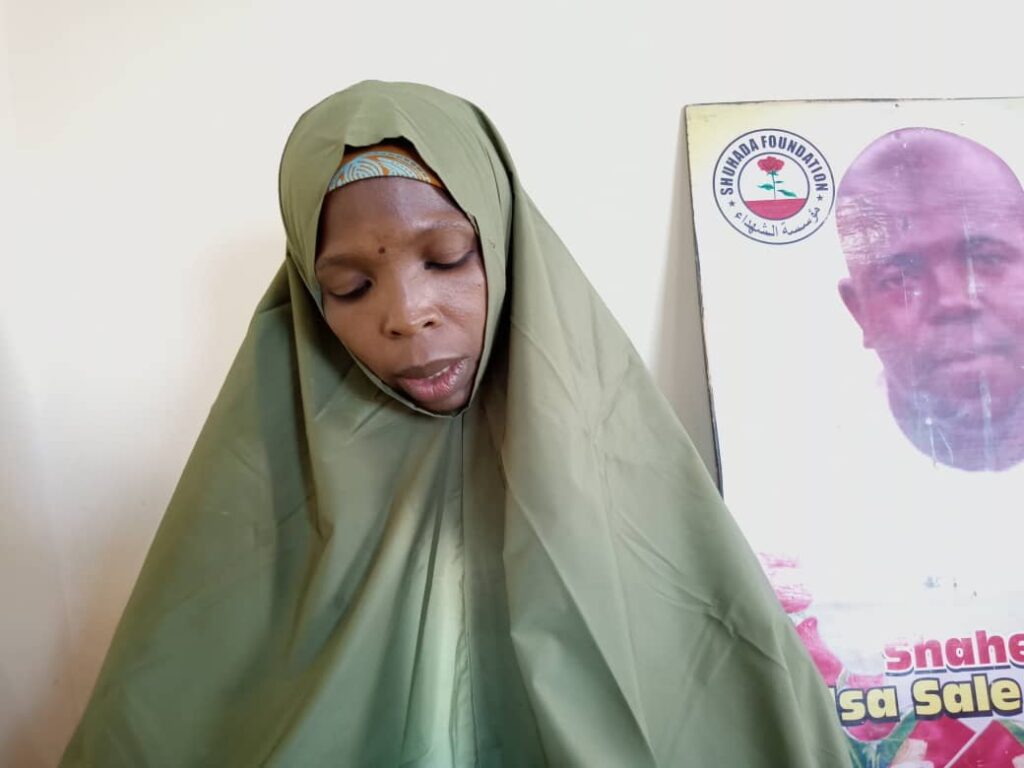 Religious differences are generally a side note to daily life in Kano and Kaduna, the headquarters of the IMN. During Muharram, the differences become more pronounced. Conflict usually arises, but it's not between Christians and Muslims. In Kano and Kaduna states, the conflict is between Muslims and Muslims. And it usually starts with something quite basic.
Many people say that an atmosphere of tolerance for sectarianism, visible in comments by Sunni clergy, in school textbooks, and on the Internet, is feeding the danger they now face.
Shiite and Sunni sects have clashed here for generations. Much of the violence has centred around religious parades and festivals. Community leaders have responded in the past by banning some processions and establishing new routes for others. Other disputes have dragged on for generations.
The Ashura processions, for instance, have been marked by sectarian unrest in Nigeria. With road blockades and heavy traffic on the Zaria highway, they are usually condemned and sometimes lead to stone-throwing between Shia and Sunni Muslims.
It has escalated over the last few years. Between 2013 and 2016, almost every Ashura had seen terrorist attacks on Shia congregations. But it is not just at Ashura that Shias fear attack. Over the years, Boko Haram has vowed – and made good on its threats – to attack them. The Sunni fundamentalist group believes it is right to kill Shias for being 'non-believers'.
While sympathy grew for Christian victims of the insurgency with more media coverage, little attention was paid to the attacks on Shias at the time because it was seen as a 'family affair'.
Although coming at a time when attacks on churches and mosques by Boko Haram peaked in northern Nigeria, the blast by no means exhausts the record; it is representative of a widespread campaign against roughly four million Shia Muslims in the country.
Anti-Shia Muslim campaigns grew more after a clash between the Nigerian Army and IMN members accused of attempting to assassinate Tukur Buratai, then Chief of Army Staff, in Dec. 2015.
According to a Commission of Inquiry set up in the wake of what has now been known as the Zaria massacre, over 300 IMN members lost their lives in the attack on the Shia stronghold in Zaria city.
"When we gather, we are restricted by some people, but some sympathise with us and we have dedicated our lives to this Islamic movement under Sheikh Ibraheem Zakzaky. While some understand what we are doing, others don't. Hopefully, they will slowly understand," Hadiza says.
---
Khadeeja Ibrahim is used to receiving anxious calls and messages at various times. Then one night in Dec. 2015, a call sent her on her heels to find refuge in another city, away from her hometown, Zaria, in Northwest Nigeria. She feared she would be a dead woman if she was seen on the street of Tundun-Wada the next day.
Her ordeal began after the Zaria massacre. Khadeeja had lost her husband and two children in the attack that saw soldiers open fire on the IMN members marching to commemorate Ashura.
Khadeeja says following the incident, they faced discrimination and intimidation from the general public.
"People were incited to attack us. Even some family members. However, our leader has stated that this movement is all about tribulation and we understood."
---
Like most Muslims in Nigeria, Ibrahim Muhammad was raised according to the Sunni school of Islam. But as a teenager, he came to believe in Shi'ism after it was popularised by El-Zakzaky who, also once a Sunni, drew influence from the Iranian revolution in the 1980s. He began reading about the Shiite school of thought, the world's second-largest Islamic sect, with materials his father had gotten from El-Zakzaky's movement.
"Because my parents read and collected books, pamphlets, and other works about the struggle, we grew up admiring the works, and it was through reading those works that we became who we are today."
As an IMN member, Muhammad says other people despise what they do because they don't understand the faith.
"People split into two. Some despise us, while others adore us. We face discrimination because people are unaware of our intentions. We are not always permitted to participate in religious activities," he says.
"When I was in university, although I was a member of MSSN at the time, I was barred from attending mosques and participating in other religious activities. When some people discovered we belonged to a particular sect, we were denied opportunities. Even if you want to marry, some parents will not allow you to marry their daughters, no matter how moral you are."
Was there ever an incident that terrified him because he's Shiite?
"You are aware that religion is based on faith. We believe that any adversity can strengthen your faith. Something similar will undoubtedly occur," he replies. "Things happen, but I'm not afraid. There was no direct attack on me because I try to interact with others without mentioning any religious views. But because our parents are well known in the movement, some people try to act in a wrong way."
Aside from this, he says, some people tried to implicate him at his workplace and ask that he be fired because of his outspokenness against the Zaria Massacre.
---
Sunni and Shiite Muslims agree on many aspects of the religion, but there are also considerable disagreements. Both branches include worshipers who run the gamut from secular to fundamentalist.
Dr Abdul Rahman Abu Hamisu, who teaches political science at the University of Abuja and sat on the Panel of Inquiry that looked into the Zaria Massacre, says while theological differences split the Muslim community in northern Nigeria, political motivations now lurk behind the religious processions.
Muhammad confirms this. The horrifying event of 2015 had left him reconsidering his option of participating in the Ashura procession. He is advocating a review of strategy.
"I have not participated in the procession since 2015. But after that, I began to think we should change our strategy," he says. "I even believe that using social media will be more effective because the procession's goal is to use a platform to help people understand something symbolically. So I realised I could do a better job on social media."
---
This story was produced with support from Code for Africa and the International Center for Journalists (ICFJ) under the Religious Freedom Fellowship.
---
Support Our Journalism
There are millions of ordinary people affected by conflict in Africa whose stories are missing in the mainstream media. HumAngle is determined to tell those challenging and under-reported stories, hoping that the people impacted by these conflicts will find the safety and security they deserve.
To ensure that we continue to provide public service coverage, we have a small favour to ask you. We want you to be part of our journalistic endeavour by contributing a token to us.
Your donation will further promote a robust, free, and independent media.
Donate Here