Development
Features
The 'Light' Is Back On In Nigeria's Maiduguri, But Residents Can't Afford Electricity
In 2021 ISWAP cut the main electricity line to the city, causing more than a year of complete power outage in Maiduguri, Northeast Nigeria. Now restored, costs have not reduced, as residents are now under a new prepaid meter tariff system.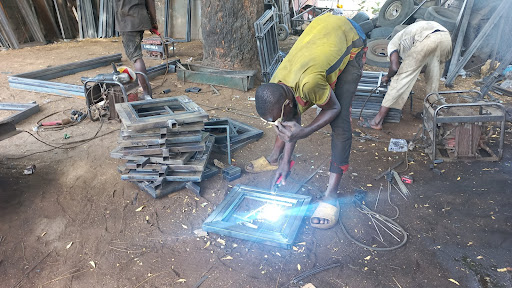 When the Islamic State in West Africa blew up the high voltage cable that supplied Maiduguri with electricity in January 2021, the capital of Borno State northeast Nigeria was plunged into darkness.
It took over a year to fix.
Months after the line was restored, Maiduguri has yet to recover from the reeling effects. Vulnerable consumers are facing a new problem; the updated charging regime for electricity.
People say the costs are exorbitant, and are calling for Borno, which has had to deal with so much over the last decade, to be granted an exemption from the new way the cost of electricity is calculated.
The electricity distribution company has installed prepaid meters in many households, and users must purchase a minimum of 100 units.
They say it runs out "faster than it ought to", adding to the already high cost of electricity.
As a result, households and businesses are forced to reduce their energy consumption.
"We have been through a lot in the past few years, and the new electricity tariff system is making things even worse," said Hauwa Yusuf, a resident of the town.
"We cannot afford to pay for units daily, and we are already struggling to make ends meet."
Toll on business
The new tariff system is also taking a toll on business owners, particularly those who rely on electricity to run their operations. For many small businesses, the increased electricity cost makes it difficult to sustain their operations.
"We have had to cut down on our daily production because we cannot afford to buy units," explained Abubakar Musa, a welder specialising in fabricating iron gates, doors, and windows in Maiduguri.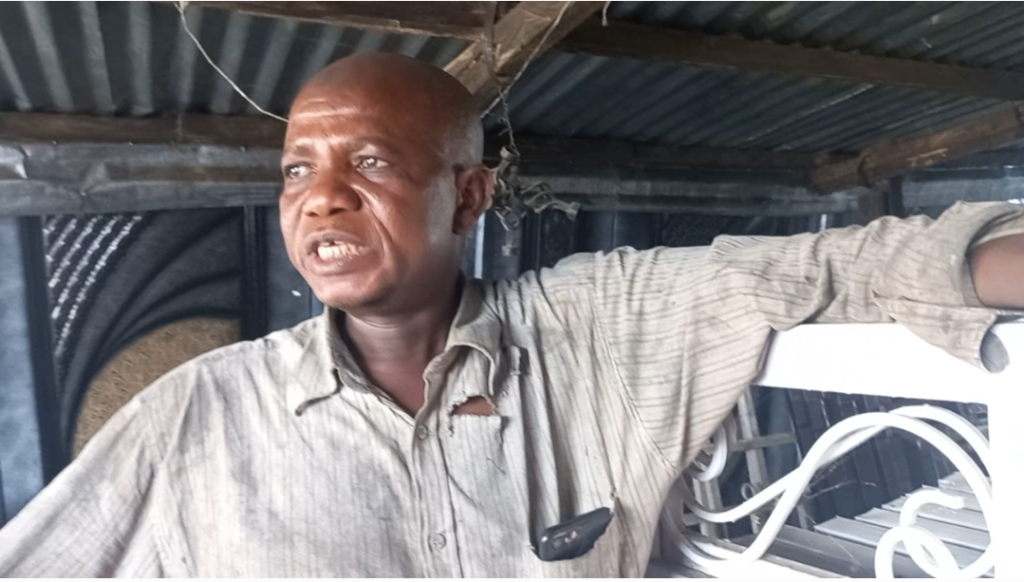 According to Musa, relying on diesel generators for heavy-duty equipment like industrial welding machines over the last year has hurt his business. It increased his costs alarmingly.
His business suffered because passing the costs on to his customers means fewer people are able to afford what he makes.
But, despite the recent restoration of the electricity supply after months of outages, this problem has not gone away. Now he must contend with the high cost of supplied electricity.
"They come with outrageous estimated bills or prepaid metering systems," he said.
"To be honest, prepaid metering systems won't work for people like us who work with heavy-duty equipment."
Musa explained that he uses four generating sets to power his different welding machines, and he spends up to ₦13,000 per day on diesel fuel.
But electricity on the prepaid metre might end up costing more, because of the high demand welding makes on the supply.
"It is even more affordable than using a prepaid meter that sells a hundred credit units at about N7,000, and the units won't last three hours if we are to power our welding machines," he added.
Musa said most heavy equipment users preferred the previous estimated billing system to the prepaid plan.
"No business that relies on electricity to operate can survive or break even under this regime of the electricity billing system. So we want the government to intervene and see how the tariff can be reduced, especially for small and medium-scale entrepreneurs."
Too hot
The extreme heat in Maiduguri has only exacerbated the already-challenging situation of coping with high electricity costs.
Temperatures that frequently soar above 40 degrees Celsius make it difficult for residents to carry out their daily activities.
"It is boiling, and we cannot afford to use the air conditioner because it consumes all the units," lamented Oyiza Aliyu, a mother of four and a Maiduguri resident.
Like many middle and lower-class residents, Aliyu has had to resort to old-fashioned charcoal cooking methods due to the high cost of electricity and liquefied gas.
"We have no choice but to use firewood and charcoal because we cannot afford gas or electric stoves," she explained.
And that only adds to the discomfort created by the heat.
Fixed salaries
Aliyu Malan, a civil servant, expressed concern that the prepaid electricity billing system has only exacerbated an already difficult situation. "For us who depend on monthly salaries as civil servants, the introduction of prepaid meters means an end to enjoying electricity," he said.
Malan added that even before the introduction of prepaid meters, residents struggled to pay their monthly estimated bills, which could be as high as ₦13,000 despite the epileptic electricity supply.
"But the prepaid metering now comes with a tariff system that is not sustainable for us," he added.
"My salary is around ₦50,000 monthly, and if I am to connect my essential home appliances optimally, then more than half of my earnings would go to payments of electricity bills."
The situation is not any better for businesses, and according to Malan, "Many companies are struggling, and it is affecting our livelihood.
"For example, we had to buy a block of ice at ₦300 to cool our water during the last Ramadan.
'A Borno concession'
Malan is advocating for a specific concession for the people of Borno State, who are still grappling with the devastating effects of the insurgency.
"We are just trying to get out of the Boko Haram conflict that has crippled many businesses here, and high electricity tariffs won't help small businesses to grow," he explained.
Malan's concern is that the high cost of electricity is impeding the state's economic growth, particularly for small businesses struggling to get back on their feet after years of conflict. He insists that a concession for the people of Borno State would support their efforts to rebuild their lives and livelihoods.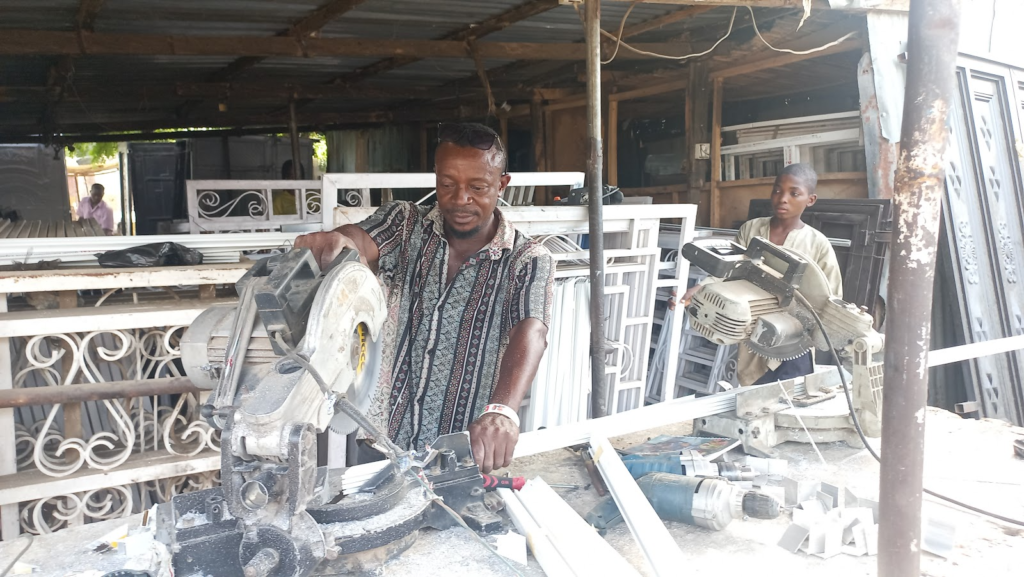 Joseph Ani, a skilled maker of aluminium doors and window frames, has voiced his concern about the unreliability of Nigeria's electricity supply, which, he says, renders the idea of prepaid meters unfeasible.
"I've had to rely on my power generator all day because there's no electricity from the national grid," he said.
Ani also criticised the high costs associated with the little electricity that does become available, whether through estimated bills or prepaid meters.
High tariffs
Sani Isa, the Business Manager of Yola Electricity Distribution Company (YEDC), recently commented on the issue of high tariffs in an interview with HumAngle. According to Isa, the perceived high tariffs are justified.
"It is wrong to assume that the current metering system is high or the units burn faster than what was obtained in the past," he said.
Isa went on to explain that the tariffs were renewed due to the multi-year tariff order (MYTO) review by the federal government following the destruction of the electricity supply lines on Jan 26, 2021.
The blackout lasted until January 2022, when a 33kva line was restored. Since then, the distribution company has been receiving only about five megawatts of electricity, which is rationed for a few hours daily to various parts of Maiduguri.
Despite the challenges faced by YEDC, Isa reassured customers that the company is doing its best to provide reliable and affordable electricity.
"We are committed to ensuring that our customers get the best service at an affordable cost," he said.
"Under such circumstances, it is natural that when you have a hundred units of electricity, it will last longer. But with the full restoration of the main 330 kva lines, we now receive more than 40 megawatts daily, which means people will have longer hours of electricity and higher consumption of their credit units."
Isa explained that the Multi-Year Tariff Order (MYTO), a framework for determining electricity tariffs in Nigeria, is reviewed every six months to ensure cost-effectiveness, adequate funding, and functionality of the power sector.
According to Isa, "Before now, the cost of electricity per unit was N22, but with the last MYTO review, it is now N69 per unit."
Isa says the problem with consumers is that they tend to focus on the number of units they consume rather than the value they receive.
The recent increase in value-added tax from 5% to 7.5% naturally affects the cost of purchasing electricity credit units, He said.
He urged consumers to be mindful of the value they receive from their electricity consumption and to adjust their usage accordingly.
Civil society organisations say that people need help.
Network for Civil Society director, Ahmed Shehu, said the prepaid metering systems are a commendable development towards attaining a stable electricity supply for growth and development.
But "The government has to find a way of subsidising the cost for the people, especially those struggling to find their economic footing back in a post-conflict environment," he said.
"People have suffered so many losses during these 14 years of conflict, and they need to be supported to sustain their resilience in all forms, including providing an enabling environment for them to do business."
---
Support Our Journalism
There are millions of ordinary people affected by conflict in Africa whose stories are missing in the mainstream media. HumAngle is determined to tell those challenging and under-reported stories, hoping that the people impacted by these conflicts will find the safety and security they deserve.
To ensure that we continue to provide public service coverage, we have a small favour to ask you. We want you to be part of our journalistic endeavour by contributing a token to us.
Your donation will further promote a robust, free, and independent media.
Donate Here