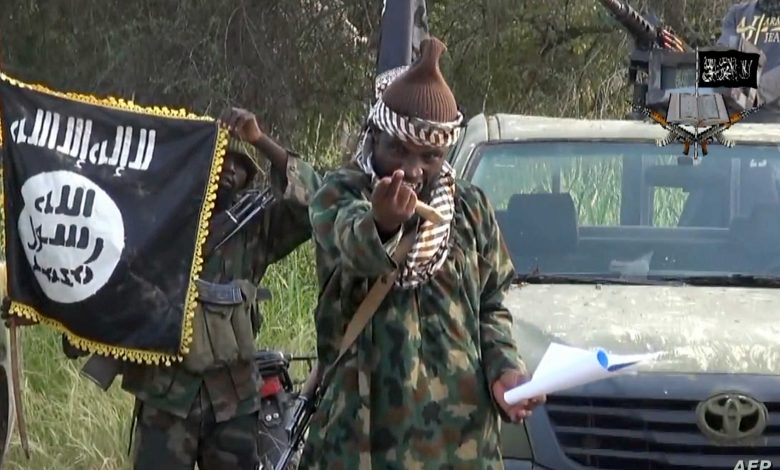 The abduction of seven French nationals, including four children, in the Far North Region of Cameroon on Tuesday, February 19, 2013, by some armed persons believed to belong to the extremist Islamist movement, Boko Haram, brought into focus the Cameroonian connection/origins of the terrorist group that has been wreaking havoc in many parts of Northern Nigeria.
Although the Cameroonian government has been doing everything possible to downplay the slow but steady infiltration of the group into the country, the frightening reality remains that the group originated from Cameroon and has as one of its main objectives, the overthrow of the Paul Biya government.
This, at least, is the perception of some Cameroonians, especially Muslims from the northern regions of the country.
To better understand the Boko Haram connection to Cameroon, one has to go down memory lane.
On April 6, 1984, military elements drawn mostly from the then predominantly Muslim northern province of Cameroon (to diminish their coherence and possible joint actions, Biya on coming to power, split the then northern province into three separate administrative units namely the Far North, North and Adamawa) led by the Republican Guards who were then in-charge of presidential security, attempted a military coup d'état aimed at removing Biya from power.
The coup attempt failed leading to some of the most bloody massacres Cameroon has witnessed since independence.
In revenge swoops on northern communities, elements of the military made up mostly of Biya's Beti clansmen killed thousands of northern Muslims in what is easily one of the biggest extra-judicial massacres in Cameroon's history.
Thousands of northern Muslims, including young army officers and members of the rank and file, fled mostly to Nigeria and other neighbouring countries such as Chad and Niger.
Once a UN trust territory attached to Nigeria until the February 1961 plebiscite to determine whether the former Southern Cameroons should achieve independence by joining the Federal Republic of Nigeria or the Republic of Cameroon, some parts of Northern Nigeria where the Boko Haram group is very active were part of Southern Cameroons before voting at the plebiscite to join Nigeria.
To date, families in the border zones of both countries live on both sides of the territorial divide. And with the rather porous boundaries, international border lines fade in the blur.
The ease with which the seven French nationals were abducted is an indication of how knowledgeable the Boko Haram are of northern Cameroon, which is in reality, their homeground.
Concern for the growing infiltration of Boko Haram into Cameroon was expressed vividly on February 27, 2012 by the President of the Association of Imams of Cameroon, Sheikh Ibrahim Mbombo Moubarak, who condemned Cameroonian imams who had been allowing Boko Haram elements from Nigeria to preach hate sermons in some mosques in Cameroon. He said these imams even praise and cheer the Boko Haram members when they preached hate sermons.
"The leader of the sect, Mohamed Nour, and his third in command, Mohamed Kahirou, are all Cameroonians. They have returned to Cameroon after being chased away from Nigeria and have been preaching their ideology of hate here," Moubarak declared during a meeting between administrative authorities and Muslim leaders in Cameroon's economic capital, Douala.
Since escaping the massacres in Cameroon 36 years ago, most of the military officers and recruits have produced children who have also become of age, and the size of the anti-Biya community has continued to increase.
Boko Haram had been conducting mass recruitment of foot soldiers and sympathisers in Cameroon even before they started making headlines in Nigeria.
Concern over the proliferation of Boko Haram ideology in Cameroon had earlier been expressed by the Lamido of Garoua, a respected Muslim leader who was quoted by the government-controlled radio as having warned Cameroonian Muslims to stick to the grassroots ideology of Islam and not be tempted by the hate sermons of newly-arrived foreign preachers.
"We understand our Islam and we have no need for those who think they understand Islam more than us," the Lamido said.
Traces of Boko Haram operatives can be seen in some villages in the North, Adamawa and Far North regions of Cameroon which are predominantly Muslims. Most of them wear long beards and dress in black and red.
"They came here and told me that our problems are caused by western education and western ideas. They reminded me of the massacre of thousands of Muslims by the Biya regime in 1984, adding that they would give me a lot of money if I joined their group.
"They looked dangerous and threatening so I told them I would reflect and let them know my position on their proposals later.
"I am very frightened that they would return to pressurise me into doing their bidding," a resident of the hydro-electric dam village of Lagdo, who gave his name as Oumarou Djam, told journalists in 2011.
In a telephone interview early last year between this reporter and a senior official in the North Regional Governor's office, who elected for anonymity because of the sensitive nature of his declarations, said some of the newly-arrived Boko Haram members were Cameroonians who were being protected by respected Muslim leaders.
"Because of the support of some of these Muslim and traditional leaders to the government during elections, most of them have become so powerful and untouchable that we are virtual lame-ducks when it comes to dealing with their transgressions," the official said.
"The Boko Haram sect originated from Cameroon and was introduced in Nigeria by some of the leaders of the April 1984 coup attempt against President Paul Biya who escaped to Nigeria when the attempt failed," the official claimed.
"They have been chased away from Nigeria and have returned to Cameroon bent on avenging their kith and kin who were massacred and buried in mass graves around Mbalmayo and other parts of the Centre and South regions of Cameroon," an individual dressed in a long gown who said he was a Muslim told this reporter in the Muslim-inhabited quarter of Briquiterie, Yaounde, at the time.
Since escaping from their fatherland more than 30 years ago, many of the northerners have always vowed they would return to avenge the deaths of their brothers and sisters.
One of the leaders of the 1984 coup attempt, Capt. Guerandi Mbara, who vowed to overthrow Biya if it was the last thing he would do before he died, had always ended his yearly addresses to the Cameroonian people to mark the anniversary of the failed coup with the words: "We will return".
Guerandi who was on self-imposed exile in Burkina Faso has since gone missing and the Cameroon government has been accused of having abducted and murdered him.
The Cameroon government has chosen the stick instead of the carrot to deal with the Boko Haram threat, maybe because the group's serious destabilising action in Cameroonian territory.
Rather than suing for dialogue with the known Cameroonian leaders of Boko Haram, the Biya government has resorted to intimidation and brutality against the populations in the areas from which the group draws most of its adherents.
In January, 2012, 10 persons were arrested in the Far North town of Dabanga on the border with Nigeria's Borno State, reputed to be the fief of Boko Haram.
Three of the 10 were later released while seven who were found in possession of laptops and telephones allegedly containing information linking them with members of Boko Haram in Nigeria were remanded in custody. Nothing has been heard of them since.
"They have been harassing Muslim preachers and leaders of Islamic
organisations. This is instead helping to create confusion within the populations. Panic and confusion are an enabling environment for the implantation of new ideas and the actions of the security forces would instead work in favour of Boko Haram," one of those released declared.
This has led to local leaders accusing the Yaounde government of using the Boko Haram threat as an excuse to settle political scores with the greater northern populations who are generally hostile to the Biya government.
Meanwhile, the Cameroonian government has since been despatching contingents of military personnel to the frontier with Borno State. According to sources at the military headquarters in Yaounde that elected for anonymity for obvious reasons, about a battalion of soldiers from the 32nd motorised infantry battalion supported by elements from the 4th military sector in the Far North were deployed to Mora to fortify the frontier with Nigeria and intensify checks to forestall any attempts by Boko Haram operatives to enter the country.
This initial Cameroon government response did not deter the Boko Haram operatives from proliferating their activities in Cameroon which have since become a big headache to the Yaounde authorities.
Cameroon has since joined the Joint Multinational Task Force that groups military forces from Nigeria, Chad, Niger and Cameroon in the fight against the Islamic group. Since then, several military successes have been registered leading to a lull in Boko Haram activities within Cameroon.
Besides strong-arm actions, government has been systematically trying to silence the spread of Islam in the country by closing down Koranic schools and Islamic Centres.
In 2012, 10 Koranic schools in Logone and Chari, Mayo Sava and Diamare divisions in the Far North region bordering Nigeria were closed down by Cameroonian authorities.
According to Sheikh Ismail, a Koran teacher in Maroua, the decision to close down the schools followed the bombing of some churches in Northern Nigeria claimed by Boko Haram.
Ismail said since 2011, he had been subjected to harassment by security operatives who had continually been interrogated him on the contents of what he taught his pupils and the real objectives behind the training of predicators by his sect.
"Strange individuals have been trailing me wherever I go right into the night since Christmas day. They shadow me from the moment I wake up until I go to bed. They follow me wherever I go," Ismail said.
"We knew they were going to close down our schools on the pretext of security concerns. They have been treating all of us as if we were terrorists', a preacher at the Maroua mosque revealed.
"They are trying to close the gate when the leopard is already among the flock.
Boko Haram has been recruiting among unemployed youths in this region for more than a year now.
"It may perhaps interest you to know that the founder of Boko Haram was a Cameroonian from this part of the country," a senior Muslim leader who did not want to be identified told this Reporter in Maroua.
At the sub-regional level, heads of state from Niger, Chad, Cameroon, Nigeria and the Central African Republic have since been holding consultative talks to see how best they can combat the proliferation of Boko Haram actions in their various countries.
The Chadian leader Idriss Debby has visited Cameroon on several occasions to discuss the menace of Boko Haram with Biya.
These worries account for the involvement of Chad, Nigeria and Niger in the Malian war to eliminate Islamist terrorists who include Boko Haram, MUJAO, Ansadin and Al Qaeda in the Mahgreb.
In February, 2011, security experts from Angola, Burundi, Cameroon, Congo Brazzaville, Gabon, Equatorial Guinea, Central African Republic, DR Congo, Sao Tomé and Principe and Chad under the auspices of the Central African Rapid Alert Mechanism, popularly known by its French acronym, MARAC, met to fine-tune measures to counter the threat of Al Qaeda and Boko Haram.
Though the Yaounde government has publicly been portraying serenity, government insiders have been talking panic language for quite some time.
"Should it be true that the Boko Haram elements who have crossed the border into Cameroon contain some of the military people who attempted to overthrow Biya in 1984, then there is a lot of trouble in the works for this government," said a senior government official who elected to remain anonymous for fear of repercussions from government declared.
The man the northerners were fighting to restore to power, former president Ahmadou Ahidjo died in exile and despite several attempts by Ahidjo's friends, such as former Beninois (Dahomey) leader Late Emile Zinzou, to negotiate a return of his remains for an honourable burial in Cameroon, his body still remains buried in Dakar, Senegal.
The Biya government still refuses to bring Ahidjo's remains home for burial and puts the blame for this situation on the former president's family, saying it had not refused the family from bringing home the body.
Ahidjo was very popular among his northern compatriots, and although northern bigwigs within the ruling party , Cameroon Peoples Democratic Movement (CPDM), continue to create the impression that Ahidjo's followers have buried the hatchet, resentment of the Yaounde regime remains high among the northern majority.
"The northern Muslims who in their majority supported and are still sympathetic to their man, Ahidjo, talk less and act more. They are slow to forgive. If Biya continues to deceive himself that northerners support him because of the truncated results his party militants in government arrange during elections, then he would be in for a very big surprise with the arrival of the Boko Haram in Cameroon," a political activist, Hammidou Yusuf, said.
The Boko Haram militants have been giving the Nigerian government nightmares and should elements of this islamist militant group decide to visit the same kind of mayhem they have been perpetrating in Nigeria that has forced the Nigerian government into negotiating, in Cameroon, elections might not be necessary to get Biya out of power.
---
Support Our Journalism
There are millions of ordinary people affected by conflict in Africa whose stories are missing in the mainstream media. HumAngle is determined to tell those challenging and under-reported stories, hoping that the people impacted by these conflicts will find the safety and security they deserve.
To ensure that we continue to provide public service coverage, we have a small favour to ask you. We want you to be part of our journalistic endeavour by contributing a token to us.
Your donation will further promote a robust, free, and independent media.
Donate Here