Development
Featured
Features
News
Terror: A 10-Year-Old's Journey Into Adulthood With Drug Addiction
When the drugs began to make him violent and terrifying, and his complexion darkened so much that the nickname Yellow lost meaning, the streets renamed him Terror.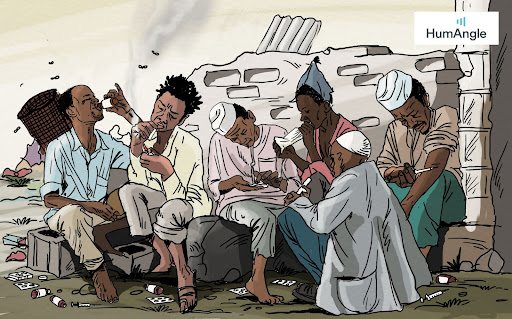 In retrospect, Terror should have known it was a trap.
His father asking him to come along to help bring home a ram he had just bought, even though the man could have done it himself, even though there were older men in the house who could have, was suspicious. Still, he went without question nor suspicion, because when your father asks something of you, you do it. He was around 20 at the time. Together they walked down the street and crossed over to the next. They kept walking until they entered the Tudun Yola area in the Kano state metropolis, and eventually arrived. When he and his father entered the house, Terror saw hefty men stationed at different corners of the outer compound, and that was when he knew.
He tried to swerve back and bolt out of the compound, but his father held and pushed him back firmly. Almost immediately, he became surrounded and overpowered by the men who pounced on him and began to whip him with canes and horsewhips. Then, his father left.
"It was so quick," he recalls. "The moment I entered that compound like this and I saw them, kai, I just knew … And they pounced on me and started beating me to stupor. Like they had been waiting for me."
After hours of beating that rendered him immobile, he was tied down with ropes, his feet clasped together with iron rod shackles, and then thrown into one of the rooms where many boys and young men like him were huddled together. One end of the shackles clasped round his feet was put round another person's ankles to pair them, like in cuffs. Wherever one person had to go, the other had to go too, because the shackles were never removed. This means that they had to bathe side by side, sleep side by side, and use the toilets side by side. Theirs was the life of conjoined twins.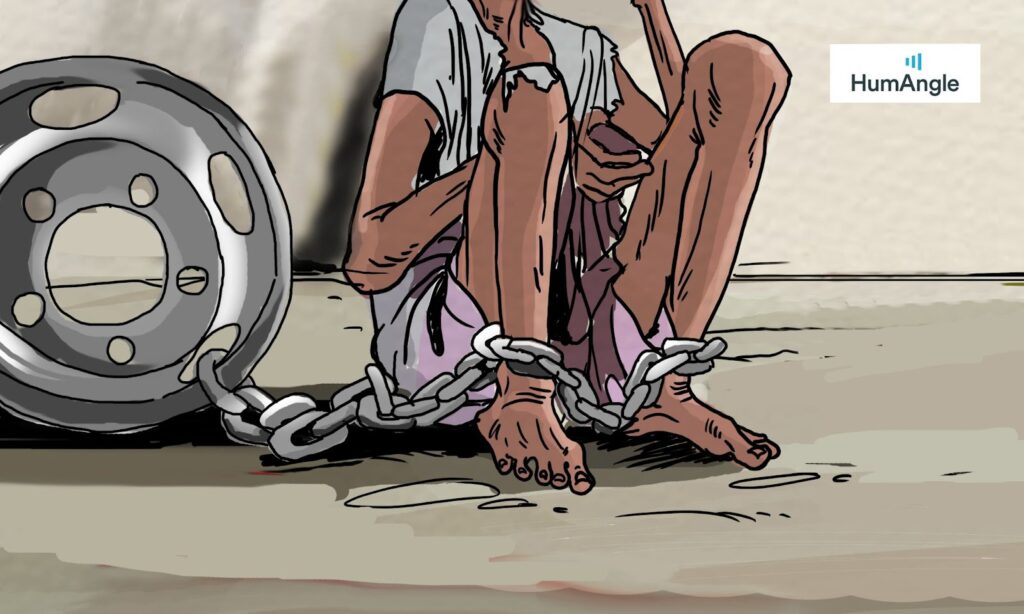 "It was a place of disgust and filth," Terror tells HumAngle, his face contorted in disgust, and his hitherto permanent smile now gone. "And they have the audacity to refer to it as a house of redemption. There is no redemption going on in that place."
He would proceed to spend the next one week there in that position. He has since been to prison six times. In one of those times, he witnessed two gay inmates stripped naked by the prison officials, bathed with faeces and paraded around the prison, naked, while a drum was beaten at their back to shame them.
He insists he would have chosen a lifetime of prison over that week spent in the Gidan Mari.
Genesis
A lifetime before this, Terror is a light-skinned kid and is fondly called Yellow by his friends and family. He is nothing like terror; only playfulness and stubbornness. In this lifetime, his older sister is in the habit of secretly sending him on errands to buy her cigarettes.
One day when she is away from the room, he sees one open pack of cigarettes on the counter and a lighter next to it. He approaches it and lights one stick the way he has seen her do it, and then he begins to smoke it.
He is 10 years old, and he will do it again a couple more times before she will catch him. When she does, she beats him up.
"She beat me black and blue and warned me never to use it again. And I asked her why she was smoking it if it was so bad. Then she said if I agreed that we would only smoke it together, she would not report me to our parents."
So, he agrees, and they arrive at a truce: neither would report the other to their parents, so long as they smoked together. And though he doesn't know it yet, the simple arrangement is the beginning of the descent of his life: through drug addiction, through prison, through political thuggery, through traditional rehab, through knife fights.
Gidan Mari
Gidan Mari is the Hausa name for traditional remand homes for children and young people in the north of Nigeria. Gidan meaning 'House of', and Mari meaning 'iron rod shackles'. It has been revealed by several investigations to be a torture house where human rights violations are the order of the day; children and young persons have been reported to be held in traumatising conditions and even sexually abused.
Terror's father took him there because he hoped it would cure him of his drug addiction. It did not.
"If anything, I came out worse than I went," he says. "There were a lot of terrible things going on in that place. Men raped men. It's a useless place. I would never advise my enemy to go there."
After investigations that revealed that administrators of the homes were raping the boys in 2019, the Governor of Kano State, Abdullahi Umar Ganduje, ordered that all such houses be closed down. However, some residents insist that the homes still exist, and that children are being kept in similar conditions even at the official conventional Kano State Remand Home. 
When HumAngle visited the Home, authorities declined to comment and said they would need authorisation from a higher ministry official to speak with the Press.
People who struggle with drug addiction are taken there for rehabilitation, as are "stubborn" or "wayward" children.
Back to the jungle
Once out from Gidan Mari, after his grandfather insisted that he be brought home, Terror says he became even more hardened with drugs.
They had tried to break his spirit through constant severe physical assault at Gidan Mari, he said. "That's what they do there. They want to show you that you are nothing, that you are not what you think you are. They dehumanise people."
He cites the example of a friend who became completely withdrawn after he came back from one of such facilities. He never went back to drugs, but he also never remained the same. He says he has transformed from a wild, bustling young man full of life, to a meek person who cannot look people in the eye nor talk to them for long.
"He only ever leaves the house to go to the mosque and only ever leaves the mosque to go back home. He doesn't mingle with anyone anymore. He's always with his Tasbih. They have broken him. He doesn't even talk to me anymore."
Terror believes they might have succeeded in doing the same to him if he didn't leave the place when he did. The tragedy was, in his case, they failed, and so he came out toughened up instead of broken. This time, he started to sell drugs. He ventured into Crack and then to Cocaine. But they were both costly. "They sell crack for ₦5,000 per wrap, but it's a very tiny wrap. You can get cocaine from ₦50,000 and above."
He also became more involved with pills, especially Rohypnol. He became completely dependent on drugs and was no longer functional enough to further his education after secondary school.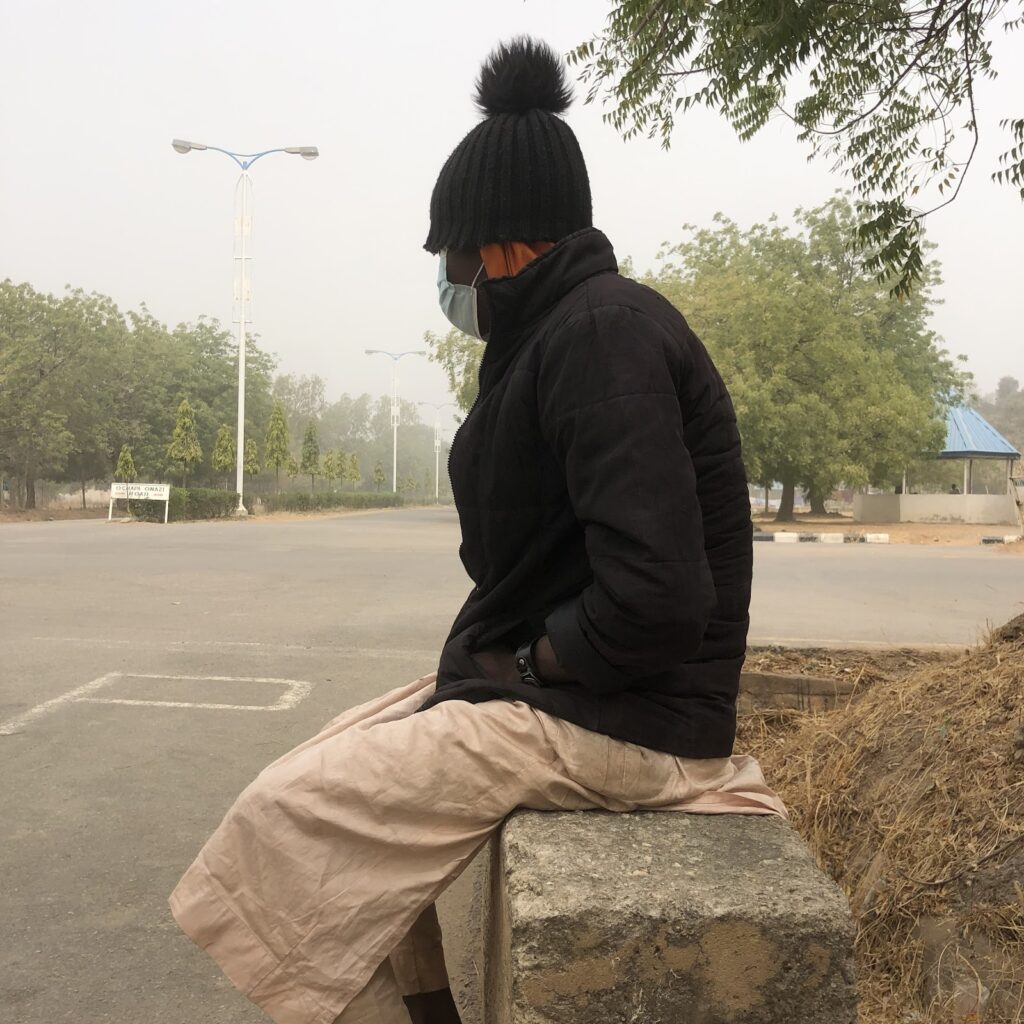 After that fateful day he first started smoking with his sister, they had both advanced slowly to Marijuana, then to cough syrups, and then to pills. But Terror started to surpass her as they grew older and as she got married and moved out of the family home.
"She has reduced her smoking and drugs now that she's married. But the other day, I went to her house, and I saw a bottle of NGC," he says.
NGC (Nigerian-German Chemical), a cough medication, has become increasingly abused by youths in the absence of codeine, because of its almost similar effect.
He sold bags and bags of cannabis. "I made a lot of money. I made up to a hundred thousand naira on each round of supply."
It also helped that during election time, politicians bought bags of drugs for them, along with ammunition they could use to cause electoral violence, he said.
He started to get high off strange things because the regular, accessible drugs were no longer doing it for him. He began to sniff glue, which he referred to fondly as Sholisho, or Sholi for short.
Then, he started to soak new nails in water for days. On the third day, he would drink the water. It made him high. "It's just like drinking alcohol … The thing is, once you have tasted one particular high, you want to surpass it. So you keep looking for something that can give you a higher sensation. And it begins to alter your brain. Me, once I'm high, I don't like noise, and if anybody disturbs me, see, I get violent and can go as far as stabbing them."
When the drugs began to make him violent and terrifying, and his complexion darkened so much that the nickname Yellow lost meaning, the streets renamed him 'Terror'.
He would draw out his knife and strike at the slightest provocation.
One time, after he stabbed a security man at a Federal College of Education, he was arrested. The experience was not exceptional, and it was not the first. But it is the most annoying for him.
He had been standing outside the girls' hostel in the school, trading drugs with a young woman who lived there at the time when she suddenly snatched the tablet of Rohypnol in his hands and bolted inside the hostel, banking on the fact that men were prohibited from entering. Terror was crazed, however, and ran after her. The security man accosted him and held him off. Terror, who was in his enraged state, then drew out his knife and slashed the man's arm.
He says he was under the influence of Rohypnol and Excol.
How does Rohypnol work?
Rohypnol is an antispasmodic and muscle relaxant. It is a benzodiazepine — a family of drugs used mostly for sedation.
Drug addicts take multiple doses in a day, despite being relatively expensive and even illegal in some countries. Medically, it is mostly for patients about to undergo surgery.
"We use it at times in the theatre as an induction agent in anaesthesia," says Stephen Yusuf, a resident doctor at Abubakar Tafawa Balewa University Teaching Hospital (ATBUTH), Bauchi. "And it's made in a small dosage of 1mg … It's banned in the US because there was a time there, I think, when there was a rampage of rapes, and medical examinations found traces of the substance in the blood of victims."
It is also known as a date rape drug because the victim is likely not to remember the event clearly afterwards.
"Rohypnol is 10 times stronger than the popular Diazepam … There are certain chemicals in our brain that control our mood called neurotransmitters, so what happens when you abuse the drug is that it promotes the production of a certain neurotransmitter called GABA, which works by depressing the central nervous system. The central nervous system is where most involuntary activities happen," explains a nurse working in Kano, who is also familiar with Terror's history.
Abuse of the drug causes extreme and mostly slow involuntary activities, therefore. "You start walking slowly, you start thinking slowly, you even stop thinking at all, because your nerves stop working."
"Usually, I take up to five pills daily," Terror says.
"Whenever I take it, my body feels very cool, I feel very calm. I don't want any form of disturbance at all."
Ordinarily, abuse of the drug does not make one violent. But it causes an extreme level of tranquility which, if disturbed, can in turn result in extreme violence in some users. This is how it works for Terror.
The drug is very popular amongst drug users in Kano. Terror does not think he can ever do without it. But he believes the only way to stop its abuse is to stop its production or accessibility completely.
"All these drugs, I hope to stop, one day. Because I don't hope for my own children to be born into this," he says, his voice turning emotional. "Because this, this is not life. This is not a way to live … I have even reduced it very well now. If it was before, tabdi, we won't even be able to have this conversation because I would be too high to."
After the conversation, he and this reporter walk side by side into his hood. There, he talks more about the ostracism he faces for being a drug addict, the constant humiliation from police officers who insist on taking him away even when he isn't smoking.
He also talks about the many times he's tried to stay off drugs and how, each time, he fails. He talks about his mother, who still holds out hope that one day, he will stop.
Then, he walks into a small store, purchases a sachet of 'Arizona' and begins to roll it into a joint.
---
Support Our Journalism
There are millions of ordinary people affected by conflict in Africa whose stories are missing in the mainstream media. HumAngle is determined to tell those challenging and under-reported stories, hoping that the people impacted by these conflicts will find the safety and security they deserve.
To ensure that we continue to provide public service coverage, we have a small favour to ask you. We want you to be part of our journalistic endeavour by contributing a token to us.
Your donation will further promote a robust, free, and independent media.
Donate Here