Featured
Features
Humanitarian Crises
News
Surviving Hell (4): They Said They'd Teach Him A Trade, Took Him To Giwa Barracks
Modu Bukar fled his village in Borno State in 2015 to escape the Boko Haram insurgency. He was told by soldiers at the IDP camp in Maiduguri that he was being taken away to learn a vocational skill for three months. He ended up being locked up in prison for six years without trial.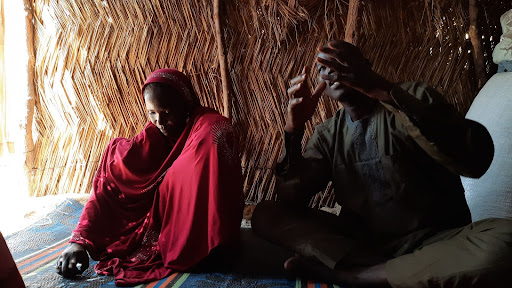 When the soldiers came to them at the displacement camp, they did not tell them they were being arrested or suspected of any crime.
They told them, instead, that they would be transferring them to a place called Giwa barracks to learn a vocational skill for the duration of three months, Modu tells HumAngle. And that after, they would be brought back to the Muna Garage camp to join their families, to enable them to commercialise the skill and fend for themselves.
At the time, Modu Bukar had never heard of a place called Giwa barracks. Perhaps, if he had, he would have had a hint of what was to come. 
"I had never heard of  a place called Giwa barracks, but still, three of us left with them," he tells HumAngle, his forehead creased into a mix of mild fury and a confusion that seems not to have waned even six years later.
When he, his family, and many other people he had fled his village with first arrived at the camp for Internally Displaced Persons (IDPs), they were told by soldiers that they could not stay, he says. Their wives could, but not the men. It was 2015, and the Boko Haram insurgency was at its most violent. And so when the soldiers came with talks of Giwa barracks, and a chance to learn a vocational skill, they took it. They were newly displaced, jobless, and had families to feed. It  seemed the best thing to do.
Giwa barracks, a notorious military detention facility, is infamous for being a site for gross human rights violation, where people who are forcefully separated from their families are kept for years, oftentimes without trial. But Modu and his friends did not know this at the time. They left with the soldiers, sure that they would merely be away for three months, and gainfully.
They ended up spending one and a half years there, in total confinement, he says. During this time, he was constantly interrogated, asked if he was a Boko Haram terrorist or not, if he had committed a crime, or done something wrong in the past. But he consistently told them the truth, he says, which was that he had been fleeing from Boko Haram when they were caught. 
"When we got to Giwa barracks, and I realised they brought us there not to teach us anything, but because they suspected us to be Boko Haram, I was heartbroken. We suffered so much in those 18 months," Modu says.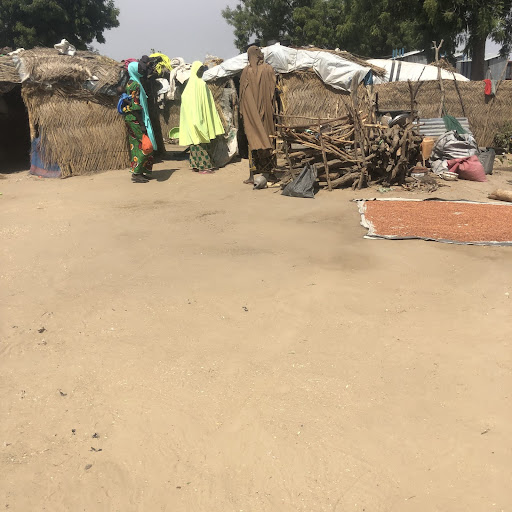 What were the 18 months like?
What Modu remembers most of all from his time at Giwa barracks is that, in the year and a half he spent there, he never once lay on his back, even when it was time to sleep, because there was simply no place to lie down. 
"I never once even lay on a small mat. Not once. My back never touched the ground."
Up to eight people could lie down on the small mats given to them — but only if they landed on their side, he explains.
For most people who witness the death of another person, or who are in the same room with a dead body, there is usually an intense fever of fear, a wave of reflection and contemplation of the life lived. But for Modu Bukar, whenever someone in the cell passed away, he felt a wave of gratitude and pleasure, not for being spared himself, but because it meant that when the corpse was taken away, there would be a little more room for him to perhaps stretch his leg. 
The congestion was that bad.
"It got to the extent that you would be happy if someone next to you dies, because it means you will get a little more room for a short time."
As for food, he says, if you were able to get your fist around a morsel, it would likely be your only morsel  for the day. 
"If you fill your palm with a morsel, that is all, till the next meal. The water we got was so small it stayed at the bottom of the cup," he tells HumAngle. How about sanitation?
Whenever the soldiers thought it was time for them to take a bath, they selected 10 people and assigned them a bucket of  water to share. It was never nearly enough. "You can only wash off what your hands can carry. And this happens once every two months.
"The only thing is, if your days are ahead, you will not die. That's the only reason I did not die in that place."
After 18 months, he was transferred to the Borno Maximum-Security Prison. There, he was subjected to more interrogations, and he constantly had to repeat his story: he had been fleeing with his family from the insurgency. On getting to the IDP camp, he was told he and three others would be taken to the Giwa barracks, and taught a skill, but ended up being in solitary confinement.
They were told at the maximum-security prison that they would not spend much time there, and that they would be released soon. However, that turned out to be another lie. They spent about four years at the facility. It was most distressing, Modu tells HumAngle.
Out of prison
"What was most distressing was knowing I had no fault. When I left my place, I left to save my life, to come to the camp to stay with my family. But I got here and they were asking me, suspecting me to be part of the insurgency."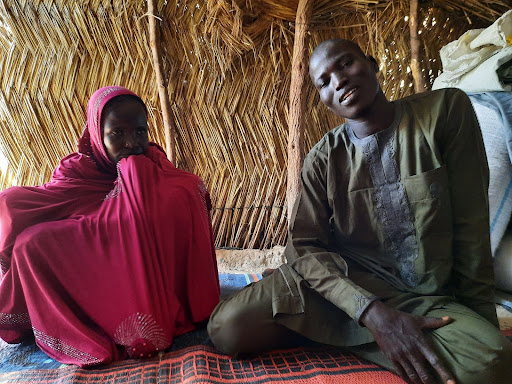 He says that he was only given N7,000 when he was released, and this, he used to transport himself back to the camp. 
"We only left with the clothes on our back. As for the clothes that some organisations gave to us while we were there, we left them behind."
He says that though they were told they would be taught skills like carpentry, tailoring, soap making, shoe making, and painting, his days in detention were of total confinement and no activities.
"We were just there, wasting away.
"I am asking the government to do justice, because I did not do anything,  and now that I am even back, I don't have any work to do, and I have a wife and children I must take care of," he laments. "I am supposed to provide for them but then I myself don't have anything to eat."
This report is produced in partnership with the Centre for Democracy and Development (CDD)
---
Support Our Journalism
There are millions of ordinary people affected by conflict in Africa whose stories are missing in the mainstream media. HumAngle is determined to tell those challenging and under-reported stories, hoping that the people impacted by these conflicts will find the safety and security they deserve.
To ensure that we continue to provide public service coverage, we have a small favour to ask you. We want you to be part of our journalistic endeavour by contributing a token to us.
Your donation will further promote a robust, free, and independent media.
Donate Here