Armed Violence
Features
News
Southern Kaduna's Night of Terror
Survivors of the July 19 attacks on Southern Kaduna communities lick their wounds and recall events of the night.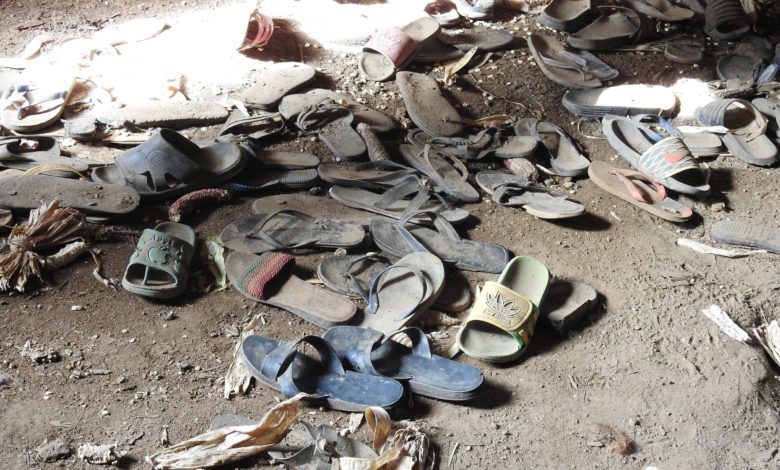 "Don't fear the night, fear what hunts at night," is a common saying. But depending on happenings and the circumstances on a given night with regard to the individual or community whose situation it is used to explain, the meaning differs.
For several Southern Kaduna communities, in northwest Nigeria, with regard to the night of July 19, 2020 – apparently their most dreadful night in recent times, the experience is one not to remember.
Over the last two decades, Southern Kaduna has been regularly ruffled by ethno-religious crises, preceded by the Zangon-Kataf conflict of 1992 and the Sharia crisis of the early 2000s.
These crises have, since then, continued to recur, destroying the once beautiful and adorable structures of unity in diversity forged by the tribal and religious communities populating the region over many years.
The night of July 19 was, therefore, nothing new to the communities already used to their cat-and-mouse relationship with their mainly Muslim Fulani and Hausa co-habitants.

On the night, the communities were enjoying some peace squeezed out of the raging security challenges generally rattling Northern Nigeria, especially over the last decade.
Little did Patricia Jonathan at Goran Gan, one of the communities near Zonkwa, and her neighbours know that they were destined never to sleep or rest that night.
Murderous shooters stormed the community like others, unleashing, perhaps, the worst terror in the last one decade. They killed and maimed an unconfirmed number of people, razed down houses and sacked the majority of the generally agrarian communities.
Crammed in several substandard Internally Displaced Persons (IDPs) camps across the region, Patricia and her fellow IDPs painfully recalled the events of the night. They narrated the hardship they passed through to get to IDPs camps, majority with nothing but their lives to tell the tale.
At the height of the crisis in July, the Zonkwa camp, for example, received over 4,000 IDPs, including over 2,000 wounded people, the Camp Coordinator, Rev. Gambo Waziri, told HumAngle.
Some received treatment from a visiting team of medical personnel, among whom were the Nigerian Airforce Medical Team, while others with severe injuries were sent to Jos University Teaching Hospital (JUTH).
HumAngle further learnt that many were treated with funds contributed by different groups, including Church-based organisations, Nigerian Airforce Medical Team, communities and individuals.
Majority of the IDPs in the Zonkwa camp had returned to their communities to rebuild their lives when HumAngle visited but few remained to nurse their wounds and told their stories.
Patricia, a mother of eight, one of them killed on the night, barely fled Goran Gan with seven of them and wandered through the bush to the Zonkwa camp.
She said her nine-year-old son survived multiple gunshot wounds from the attack.
"We were relaxing at home, totally unprepared for any danger," Patricia recalled.
"We had returned from the farm and were relaxing at home as we were used to doing when we saw the herdsmen storming our compound, firing guns sporadically," she said.
"They shot my husband and my 15-year-old daughter. Afterwards, my little son, Patrick, who is sitting beside me, was shot and macheted on his wrist while fleeing for his life.
"He thought he had escaped to safety when he fled to a neighbour's house, but alas! that was not to be, because they caught up with him and macheted him on the wrist and also shot him.
"Patrick had five bullets lodged in his body, but, by the power of God, four were removed, and the last one in his bone, the doctors told us cannot be removed at the moment," Patricia grieved.
She recalled her travails while trekking to Zonkwa and caring for injured Patrick, saying: "It was in that frenzy we eventually trekked from our hometown to Zonkwa.
"They received us well in the camp, and the following day we went to Jos University Teaching Hospital for Patrick to be cared for until the doctors' strike forced us to stay in camp to receive treatment; sometimes, we go back to Jos for further medical checks.
"To be honest, the life here is not the best, although the camp coordinators have been magnanimous in caring for us because we have never lacked food or medical assistance.
"Nevertheless, our losses are innumerable this year because at the period the crops we planted needed to be tended, we had to scamper to safety, most of our animals also died due to lack of care.
"In all honesty, we were saddened, but we remain thankful because our God is merciful, one who consoles and replenishes. He has also asked that we hand over everything to Him and that was what we did. It is with that belief we know He will replenish all that we have lost and much more."
"We lost a lot of lives and our wealth. We do not have anything else to say but to remain thankful to God and pray that He shields and protects the remaining children we have to tend to and give us peace in our land.
"To survive, I am now forced to manage the little I am handed down because that is what my life has now been reduced to.
"Initially, our townsmen and women were those who pooled together resources to assist with our medical bills.
"Nevertheless, since we arrived at the camp, the camp coordinators have been very supportive and now cover our medical bills and transport fare to JUTH for further medical check-ups. The camp coordinators also provide the drugs we are administered within the camp," she said.
Patricia expressed gratitude to God for her husband surviving the gun attack, saying: "Yes, my husband survived, the bullet was removed, and he has been back home. I will certainly go back home, it's my home and my country, and I am thinking of returning home soon."
Katherine Peter, a mother of four, from Kurmin Masara, was able to escape unscathed, although her daughter, Patience, and father-in-law received several gunshot wounds which led to the death of her father-in-law.
"Sometimes you envisage the trajectory your life should take but life throws you off course," Katherine observed.
"Nevertheless, we give God the glory because we have the little ones to tend. We hope to go back home when my daughter, Patience, fully recovers.
"My husband was able to escape the terror of that night," she said.
Patience recalled that she received three gunshot wounds and that her grandfather was brutally murdered by the assailants on the night.
"I knew my grandfather was so ill that he would not be able to flee," Patience, with a, section of her left leg wrapped in a bandage, recalled.
She continued, "so I hastened to his place to see if I could help him do so; that was when I was shot at three times."
Musa Alwan of Kukum- Daji would not forget how the night of terror robbed his family and well-wishers of the merriments at a dinner party his son organised in honour of his new bride who was pregnant.
"Friends and well-wishers, who had arranged the dinner party were accompanying the bride to the groom's house, dancing all the way," Musa recalled.

"It was about 11:00 p.m. as women fried bean cakes on one side and young men chatted away, then we heard gunshots.
"When the atmosphere calmed down, we gradually made our way out because any hasty move might have lead to death…
"We found several dead bodies, about 16, and numerous people injured on the way.
"Some of our children were able to communicate with the security operatives responsible for our region who showed up almost immediately from Zango.
"We received many visitors, members of the press, NEMA (National Emergency Management Agency) and security operatives who commiserated with us for our losses and pleaded with us to stay calm.
"At the peak of the crisis, several people fled from their homes, and some are yet to return home. For example, an old woman who lives behind is yet to return home because of the intensity of her trauma.
"A mass burial for 16 persons was conducted at a site the leader of our community who bears the title of Dakaci allocated near the primary school. At that time, almost 23 people were also injured, and more dead bodies were later discovered.
"We received food support from NGOs and other well-meaning Nigerians.
"Patience Emmanuel, my in-law's child, was killed as she went to serve water to some guests who were eating bean cakes.
"Also our neighbours behind lost their daughter in the attack. We lost several lives in this neighbourhood," he recalled.
"From time immemorial, we have lived in peace and harmony. They (attackers) spend the rainy season with us and respectfully move out when the new farming season commences.
"I was born in this village, and for over 60 years, there has never been any uprising between us. We inherited the friendship our parents shared with the cattle herders and there has never been any disagreement between us.
"There is a Waterfall called River Wonderful just behind where we live that they usually have unrestricted access for their cattle to drink.
"In this village, we don't sell hay to them, we gather it and give it to them free," he said, adding that the people did not wish to experience similar attack in the future.
This is the first part of a series of reports on Southern Kaduna crisis.
---
Support Our Journalism
There are millions of ordinary people affected by conflict in Africa whose stories are missing in the mainstream media. HumAngle is determined to tell those challenging and under-reported stories, hoping that the people impacted by these conflicts will find the safety and security they deserve.
To ensure that we continue to provide public service coverage, we have a small favour to ask you. We want you to be part of our journalistic endeavour by contributing a token to us.
Your donation will further promote a robust, free, and independent media.
Donate Here